Awaichi, アワイチ, circumnavigational bicycle route is one of Japan's famous bicycle routes. The 150-kilometer-long Awaichi cycling route goes around the entire island and can be done in one day for the advanced cyclists. The journey can also be split into sections or cut in half for those who wish to enjoy more of the scenery than intense bicycling.
Awaichi Route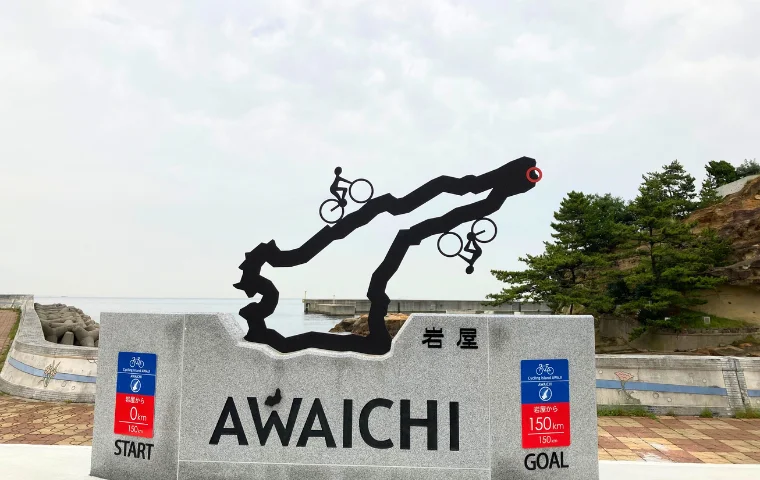 Awaichi is usually biked clockwise, starting from the Northern town of Iwaya and biking down towards Sumoto and Minami Awaji and then circling back up north along the West Coast. Total elevation change along the main route is approximately 1,500 meters, all mainly in the southern part of the course.
The entire cycling route is about 150 km. If you go at 20 km/h, it should technically take just 7.5 hours. However, the southern mountainous area requires physical strength and time. It is said to take about 10 hours including rest and photo taking time for a middle-level cyclist. If you are at a beginner's level, it is recommended to go about a halfway, sleep over and then complete the other half.
If you wish to learn about the first hand experience of the course, see our article where we interviewed a British cycling enthusiastic who biked the route in record time of 6 hours!
Multiple Routes to Choose from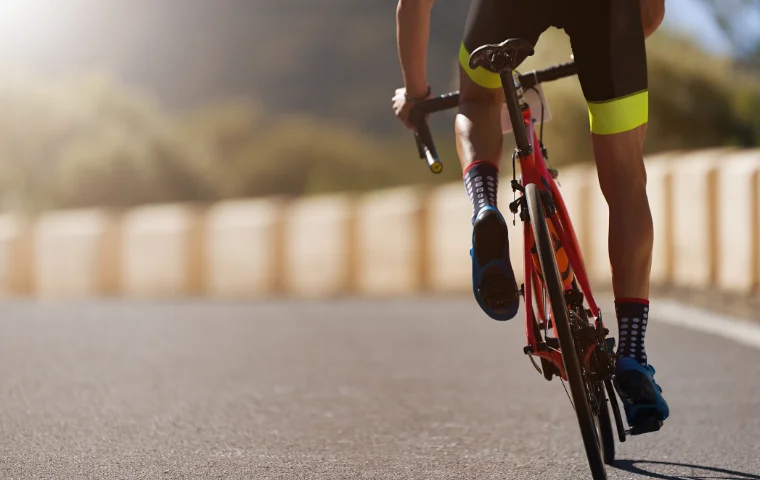 Of course, Awaichi's complete 150 km route isn't a must if you're not fancying the harshness of the mountainous area or just wish to relax and enjoy the views. There are some model courses that are shorter in length and more suitable for beginners. You can also make your own route to visit the highlights of Awaji by looking at the official map or taking inspiration from out articles on one-day and half-day courses around the island, or just the main must-visit attractions.
Awaji Tourist Spots along the Route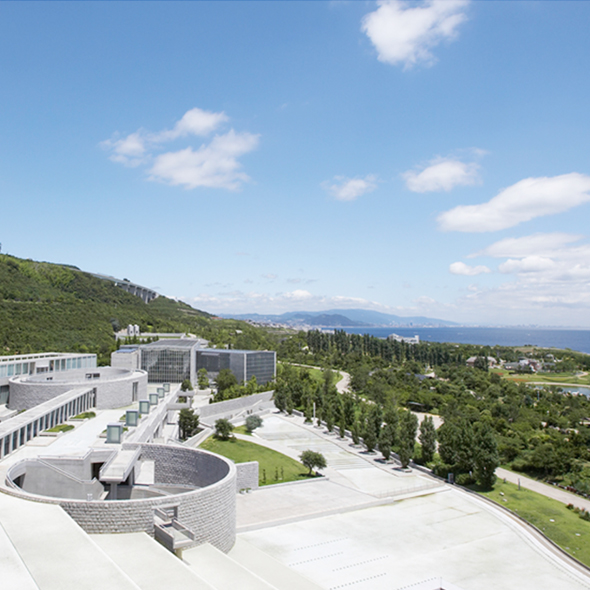 Starting from the north there are several places you might want to stop by when cycling around Awaji.
Awaji Yumebutai (a famous architectural complex by Tadao Ando) is free and certainly worth the visit.
Hachijoji Temple, a beautiful Buddhist temple right next to the big road
Sumoto Castle Ruins, also free and has an impressive view over the Sumoto city
Awaji Monkey Center, get to see monkeys live inside the park freely
Uzu no Oka and the big Onion Statue, a viewpoint at the tip of the Southern part of Awaji, with a view towards Tokushima and the Onaruto Bridge
Keino-Matsubara Beach: a beach with a vast pine forest
Chef's Garden by PASONA, a restaurant complex with a clear view to the Seto Inland Sea
We recommend that you don't forget to visit the west coast of the island during sunset, as it is spectacular and ranked among Japan's top 100 sunsets.
Bicycle Rental on Awaji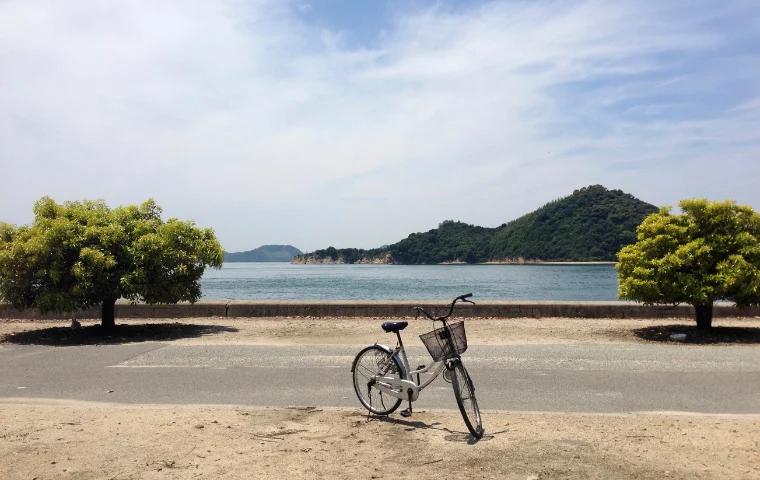 There are multiple places around Awaji Island where you can actually rent a bicycle. Some places offer electrical bicycles as well as normal ones starting from only 520 yen per day! So no matter if you're travelling around Japan and extempore want to adventure yourself in a cycling course around an island, we've got you covered!
Awaichi General Information
Starting and finishing point: Iwaya (most common)
Length: 150 km
Elevation change: app. 1,500 m
Hours to complete: 6-12 hours (can also be done in parts)
Visit the official site on Awaichi biking route for more information.