Auberge is a luxurious hotel and restaurant on Awaji Island. It consists of three distinct buildings, each offering a unique culinary concept. La Rose presents French cuisine infused with Japanese essence, Grand Baobab combines the elegance of French and Italian influences, and Prince Etoile highlights a captivating blend of French cuisine and Basque gastronomy.
Auberge is set to delight guests with a splendid afternoon tea experience. This offering boasts a delectable array of sweets and savories, meticulously crafted from the finest Awaji Island brand fruits, handpicked by professional chefs.
Sumptuous Afternoon Tea on Awaji Island Surrounded by Nature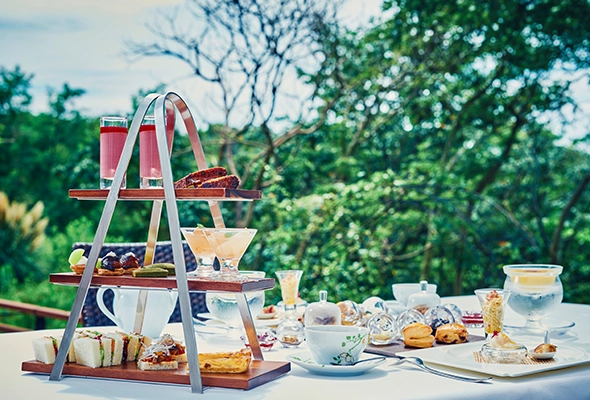 Our selection of sweets features the freshest Awaji Island fruits, including the renowned "Naruto Orange", luscious "Shine Muscat" grapes, and figs, based on a season. The service proudly spotlights Awaji Island's own produce, from eggs and milk to the precious honey of Japanese honeybees. For those craving savory delights, we offer Scandinavian-inspired "smørrebrød" (butter bread) prepared with French culinary finesse and delectable bite-sized hamburgers.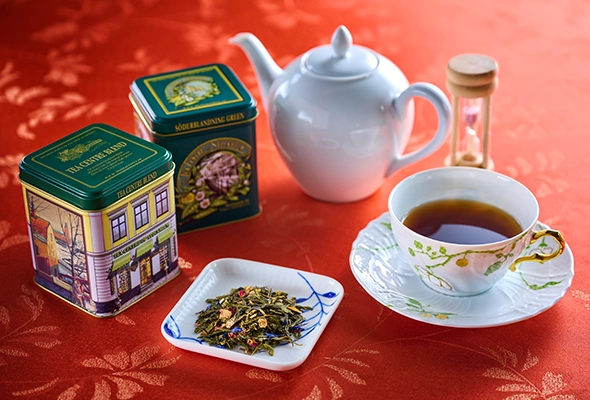 You can also indulge in a choice of up to 25 beverages, thoughtfully curated by our tea sommelier, an expert in teas. Options include a selection of black teas, fragrant herb teas, and aromatic drip coffee. Why not embark on a leisurely escape to Awaji Island, where you can savor an elegant afternoon immersed in nature, far from the urban hustle and bustle?
Auberge "French Forest" Afternoon Tea Overview
Time:
2:00 p.m.~5:00 p.m. (last entry at 3:00 p.m.)
*Afternoon tea is exclusively available on Saturdays, Sundays, and holidays.
*Opening hours may be extended during certain seasons, such as Japanese traditional holiday seasons.
Location:
"Grand Baobab" at Auberge "French Forest"
Price:
The Afternoon Tea / 5,000 yen (tax included)
The Afternoon Tea Champagne / 6,500 yen (tax included)
The Afternoon Tea Champagne Free Flow / 10,000 yen (tax included)
The allure of Awaji Island's distinctive French cuisine lies in its use of the freshest local ingredients. Each of our three uniquely designed buildings is helmed by a different chef, offering distinct culinary concepts and full-course menus.