Awaji Island has gained immense popularity as a tourist destination, and finding the perfect hotel to immerse yourself in the island's natural beauty is crucial. In this article, we will showcase three exceptional Awaji Island hotels surrounded by nature that will make your stay truly remarkable.
Authentic French Restaurant with a Luxurious Hotel Experience on Awaji Island
Auberge French Forest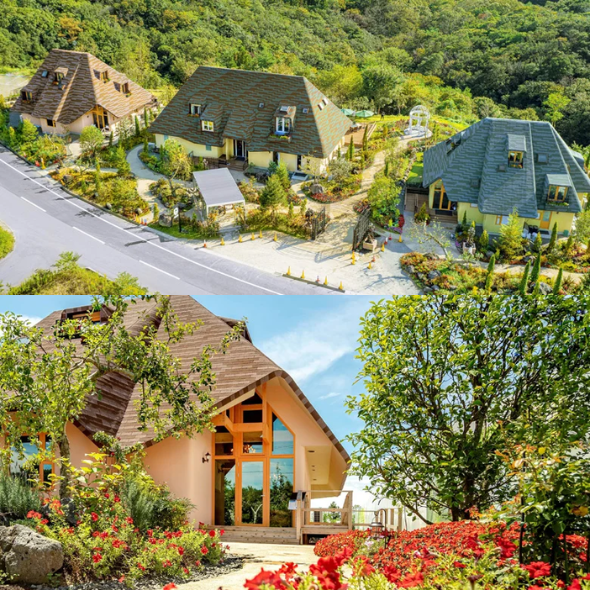 Auberge French Forest is renowned not only for its authentic French restaurant which showcases the finest fresh ingredients from Awaji Island, but also for its exceptional overnight stay. Auberge French Forest is widely renowned as one of the most luxurious hotel experiences available on Awaji Island.
The restaurant is composed of three distinct buildings, each offering a unique culinary concept. One presents French cuisine infused with Japanese essence, another combines French and Italian flavors (with a focus on Mediterranean cuisine), and the last showcases a captivating fusion of French and Basque gastronomy.
After indulging in an extraordinary dining experience, you are able to retreat to your chosen hotel room for a restful overnight stay. Upon entering, you are immediately captivated by the elegant fusion of French and Japanese design that fills the space. The room offers a spacious and comfortable setting. Nestling into the cozy bedding, you feel a sense of calm enveloping you. Outside, the soothing sounds of nature create a peaceful atmosphere, lulling you into a deep and restorative sleep. Waking up refreshed, you cannot help but appreciate the luxurious experience that has made your stay at Auberge French Forest and Awaji Island truly unforgettable.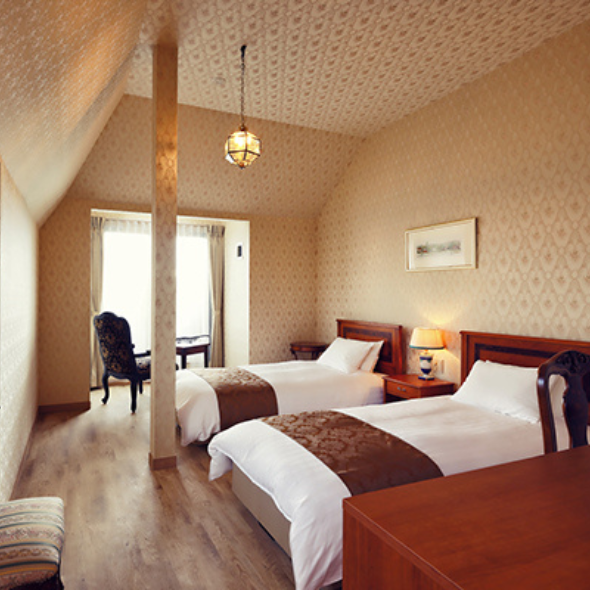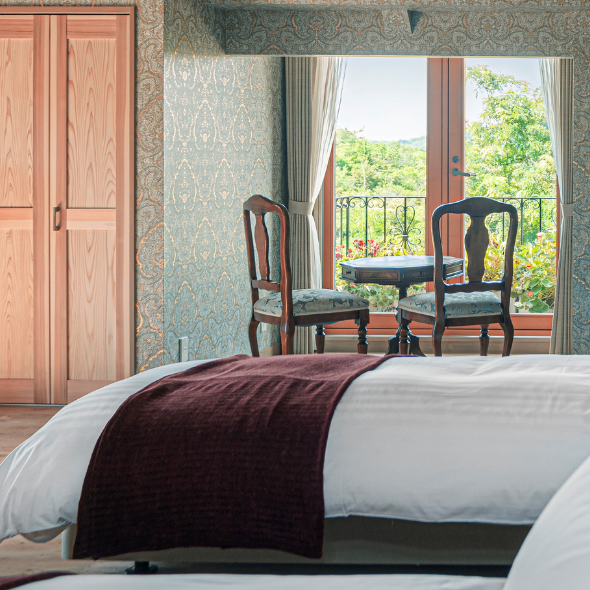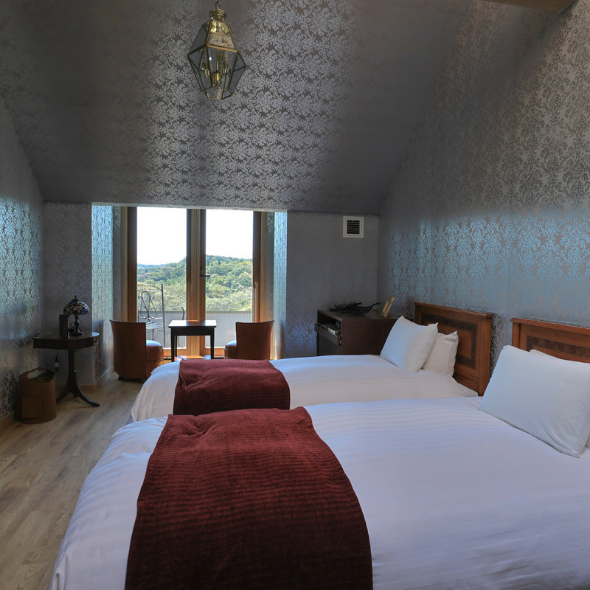 Click here for details of Auberge "French Forest"
Glamping Facility on Awaji Island Selected as One of Rakuten Travel's Finest Lodgings
GRAND CHARIOT Hokutoshichisei 135°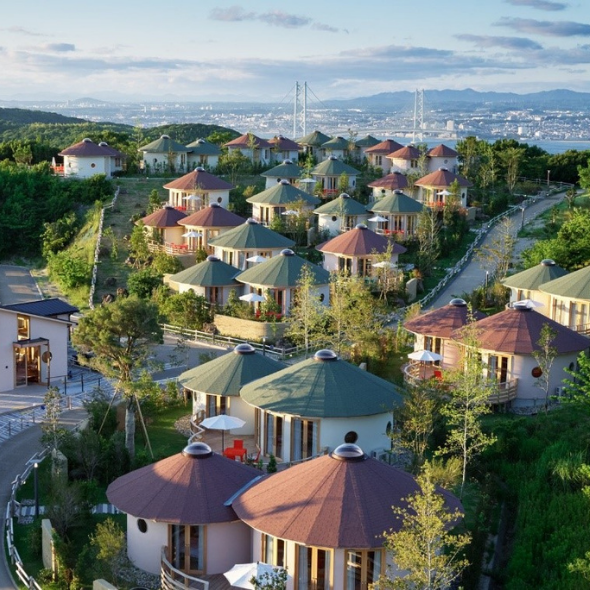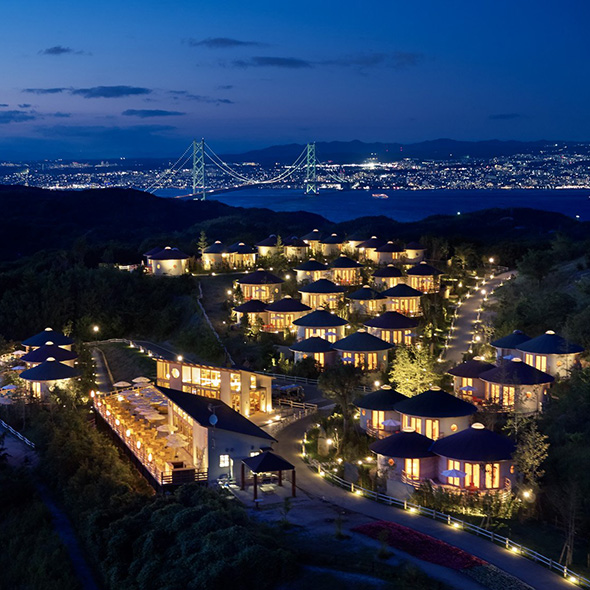 GRAND CHARIOT Hokutoshichisei 135° is one of the finest hotels on Awaji Island. Beckons as a cocoon-style glamping facility, this exceptional retreat facility earned the prestigious title of "Platinum Hotels Top Quality Inn" by Rakuten Travel in February 2022, solidifying its status among the top-tier accommodations and hotels on Awaji Island. Out of approximately 55,000 lodging facilities across Japan, only 137 were selected for this high-profile award.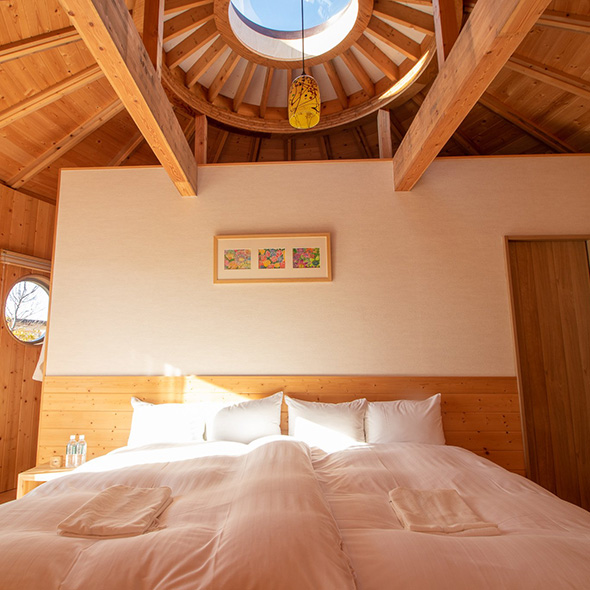 At GRAND CHARIOT, each room is thoughtfully designed with skylights in the ceiling, allowing you to awaken gently to the warm rays of the morning sun. The interiors exude a cozy ambiance, adorned with the inviting touch of wooden accents. To enhance your stay, all rooms are equipped with cypress baths, offering a delightful infusion of the soothing cypress aroma. For more detailed information, we invite you to explore the following article.
Click here for details of GRAND CHARIOT
Immerse Yourself in Awaji Island's Nature:
Zenbo Seinei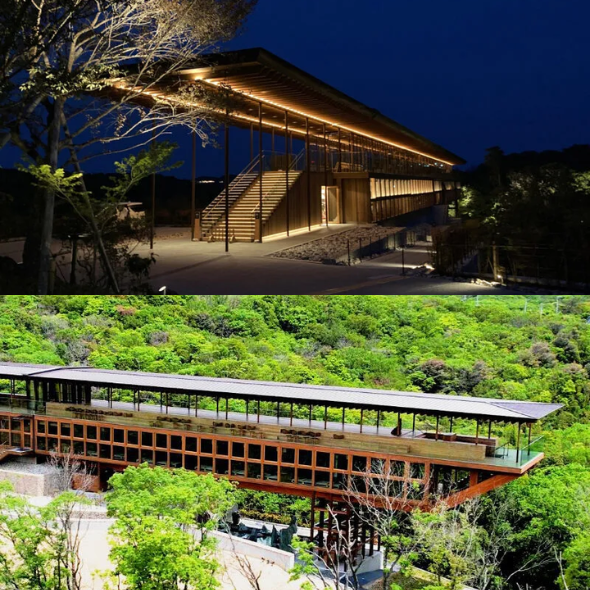 Zenbo Seinei has gathered significant attention since its inception, being featured in numerous media outlets for its unique concept and artistic architecture. Zenbo Seinei has emerged as a well-known destination, offering an extraordinary Zen experience nestled within the breathtaking nature of Awaji Island. Here, you can detach yourself from your busy daily life and heal your mind and body.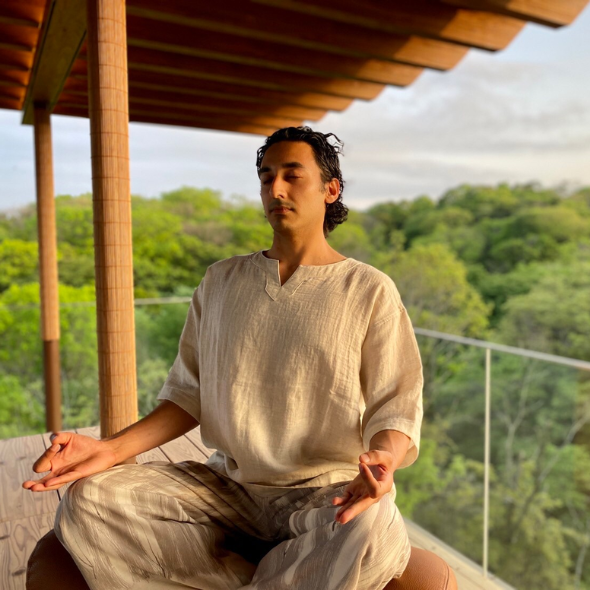 Zenbo Seinei offers not only a one-day ZEN Wellness plan but also a ZEN STAY plan, which allows you to stay overnight. The plan incorporates a two-day detoxification program that incorporates Zen philosophy and a retreat workout experience, making it the perfect overnight stay plan to relieve daily fatigue and stress. The facility also offers many other attractions such as Zen monk cuisine. If you are interested, please check out this article to know more about Zenbo Seinei.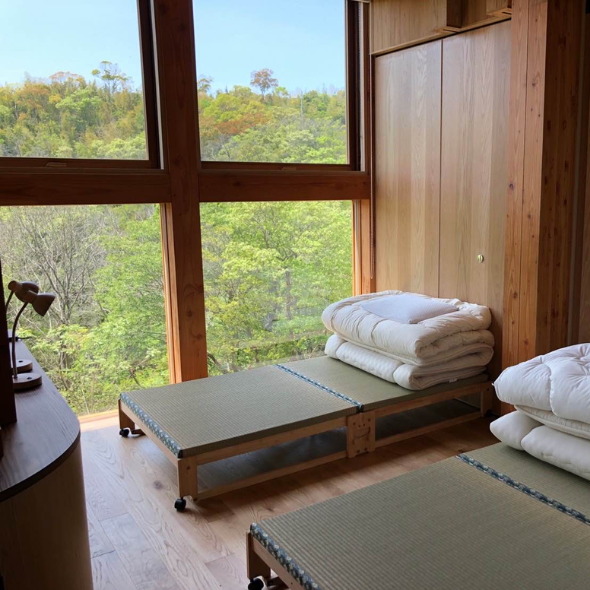 Click here for details of ZEN Wellness SEINEI
Awaji Island boasts a collection of extraordinary hotels that promise an unforgettable stay during your visit. Whether you seek the tranquility of forests or the captivating beauty of the sea, Awaji Island has it all. In this article, we have introduced three hotels on Awaji Island where you can spend a relaxing time while enjoying nature. If you travel to Awaji Island, please try to stay at one of these hotels. You will be able to experience many of the unique charms of Awaji Island, such as its food and nature.