Awaji Island has become increasingly popular as a tourist destination in recent years, but did you know that there are hotels where you can relax and enjoy the natural beauty of Awaji Island?
In this article, we will introduce some of the recommended accommodations on Awaji Island. Please take a look at them for reference when you travel to Awaji Island.
Authentic French Restaurant with Overnight Stay
Auberge French Forest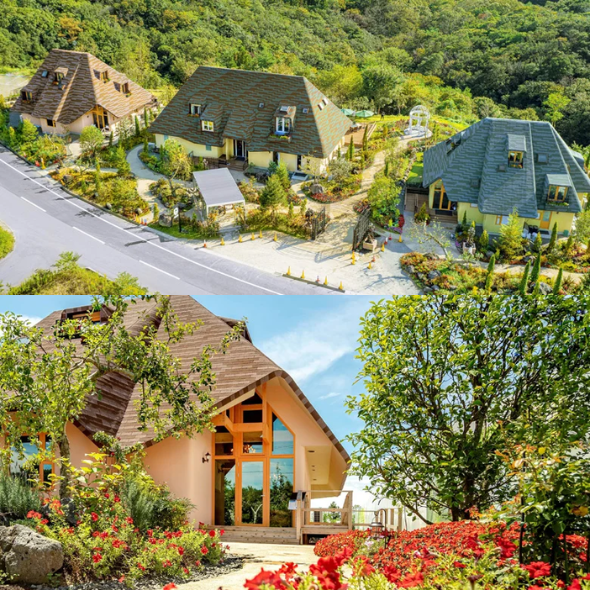 Auberge French Forest is famous for its authentic French restaurant that uses plenty of fresh ingredients from Awaji Island, but it also offers overnight accommodations. The restaurant consists of three different buildings, each with a different culinary concept. One is French cuisine with Japanese essence. Another one is a marriage between French cuisine and Italian (especially Mediterranean) cuisine, and the last one is a fusion of French cuisine with Basque cuisine.
You can freely choose the combination of the restaurant where you would like to dine and the building where you would like to stay, so that you can dine at the restaurant whose concept you like and stay at the building whose interior you like.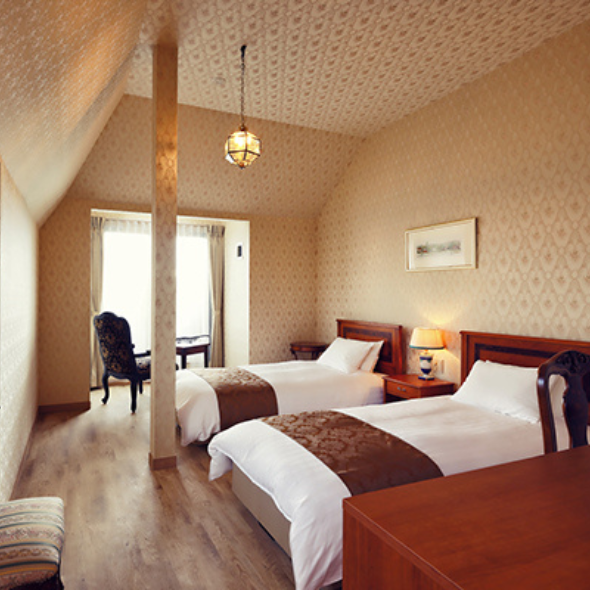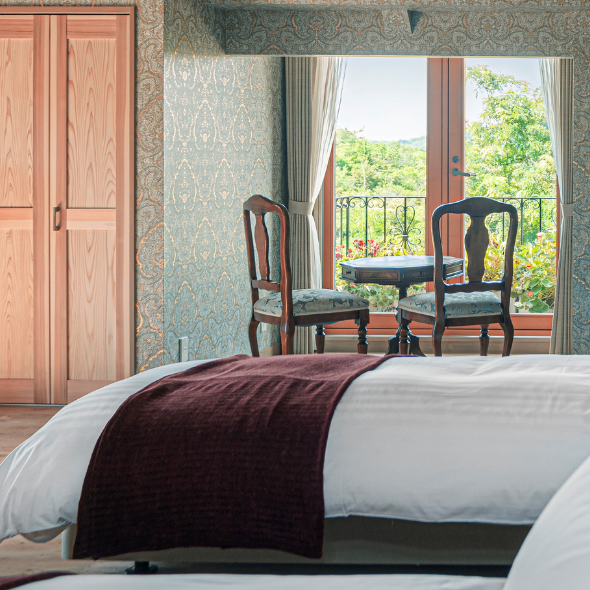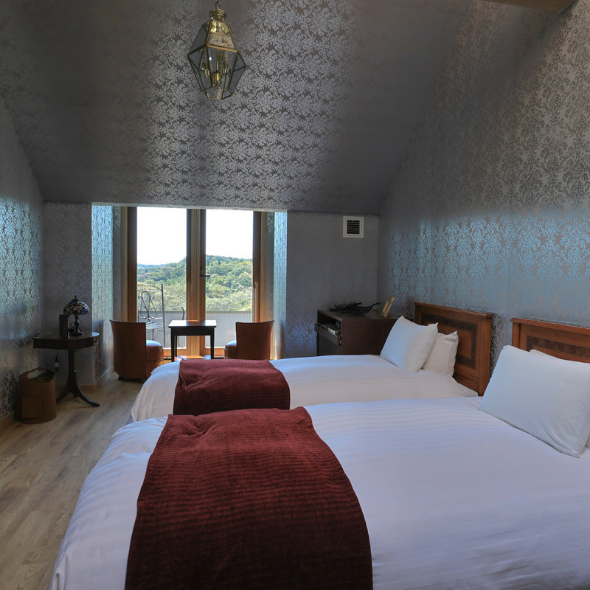 Name
Auberge "French Forest"
Address
2593-8 Kusumoto Aza Banaka, Awaji City, Hyogo Pref. 656-2301
TEL
La Rose 0799-70-6062
Prince Etoile 0799-70-6061
Grand Baobab 0799-70-6063
Official Web Site
https://frenchnomori.jp/
Reservations
https://frenchnomori.jp/reservation/
Operation Hours
Lunch – 11:30~15:30 (Last Entry: 13:00)
Dinner – 17:30~21:30 (Last Entry: 19:00)
Menu
A Full-Course Lunch ¥7,000~/ A Full-Course Dinner ¥10,000~
Click here for details of Auberge "French Forest"
Glamping Facility Selected as One of Rakuten Travel's Finest Lodgings
GRAND CHARIOT Big Dipper 135°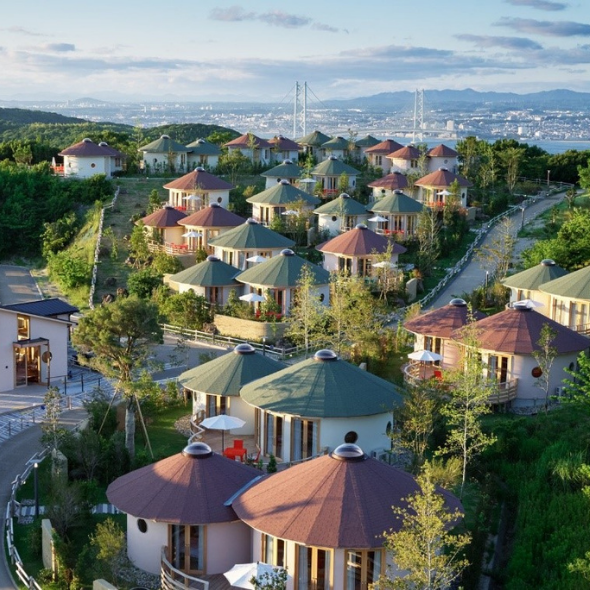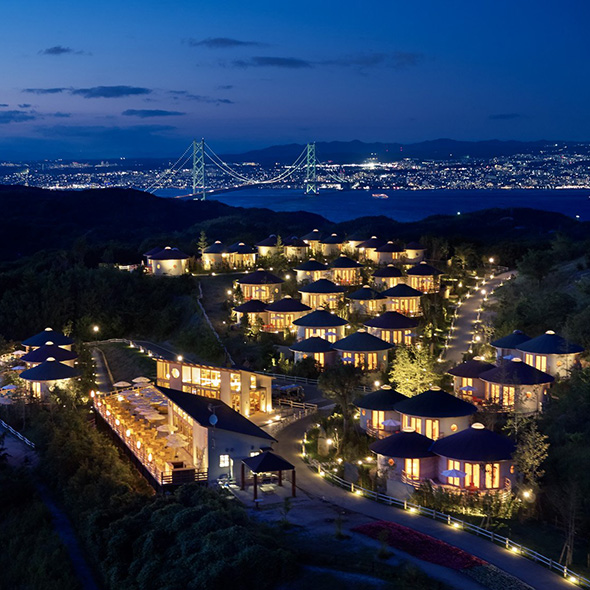 GRAND CHARIOT (Big Dipper 135°) is a cocoon-sytle glamping facility located within the well-known Awaji Island theme park "Nijigen no Mori".
This facility was recognized as a "PLATINUM HOTELS Top Quality Inn" by Rakuten Travel in February 2022. Only 137 facilities were selected out of approximately 55,000 lodging facilities in Japan, making this a high-profile award.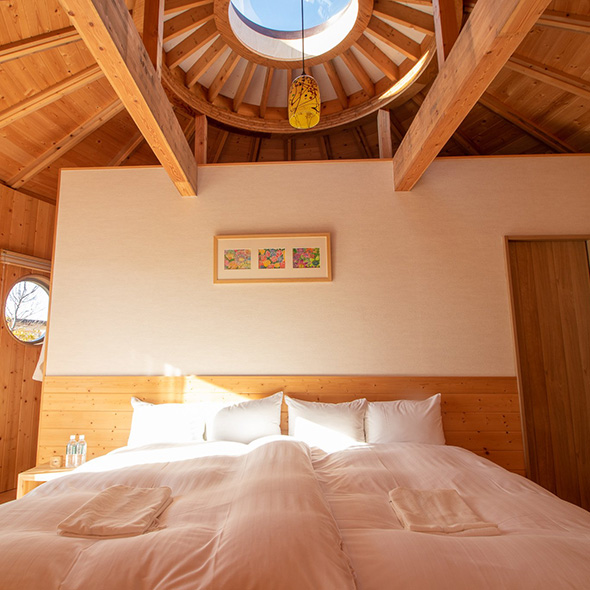 All rooms have skylights in the ceiling, allowing you to wake up pleasantly with the morning sun. In addition, the rooms are decorated with the warmth of wood, and all rooms are equipped with cypress baths, which provide a pleasant cypress aroma. To learn more, please see the following article.
Click here for details of GRAND CHARIOT
ZEN STAY to Face Yourself in The Great Nature
Zenbo Seinei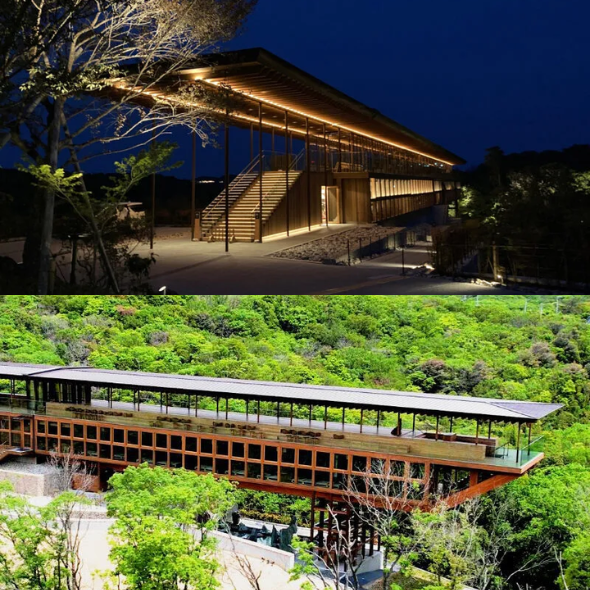 Since its opening, Zenbo Seinei has been featured in various media outlets for its one-of-a-kind concept and artistic architecture, and has become a high-profile facility.
By experiencing a Zen retreat in the great nature of Awaji Island, you can detach yourself from your busy daily life and heal your mind and body.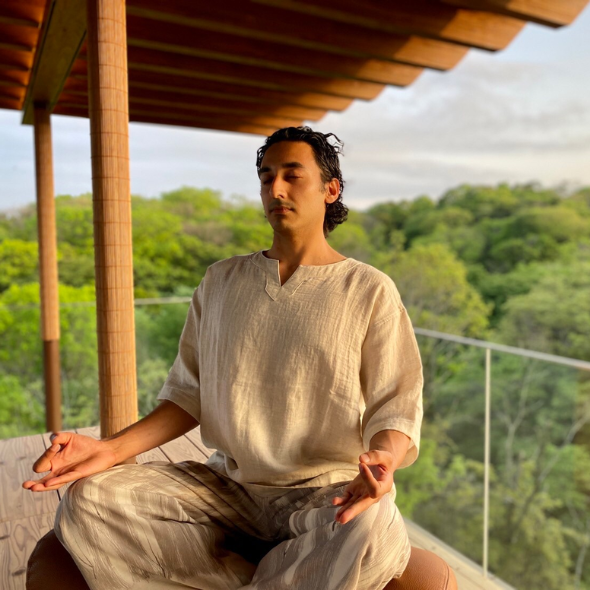 Zenbo Seinei offers not only a one-day ZEN Wellness plan, but also a ZEN STAY plan, which allows you to stay overnight.
The plan incorporates a two-day detoxification program that incorporates Zen philosophy and a retreat workout experience, making it the perfect overnight stay plan to relieve daily fatigue and stress.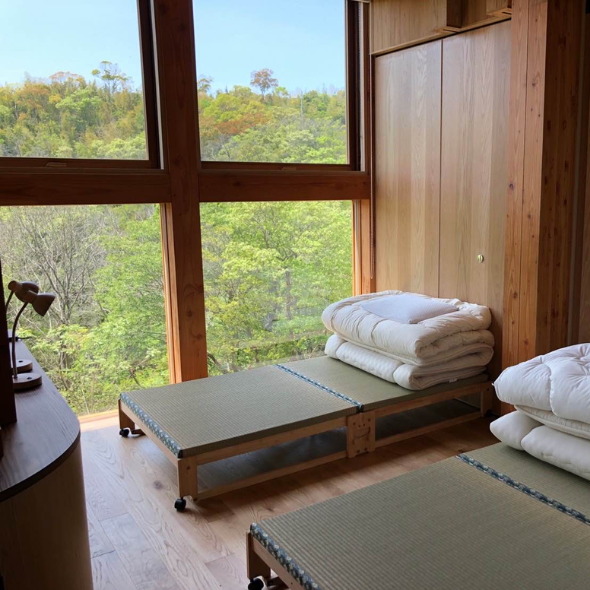 The facility also offers many other attractions such as Zen monk cuisine, so if you are interested, please check out this article.
Click here for details of ZEN Wellness SEINEI
In this article, we have introduced three hotels where you can spend a relaxing time while enjoying the nature of Awaji Island. If you travel to Awaji Island, please try to stay at one of these hotels. You will be able to experience many of the unique charms of Awaji Island, such as its food and nature.