Have you heard about the zoo on Awaji Island's west coast? After enjoying the island's renowned cuisine, drop by to spend quality time with these cute cuddly critters and let them heal your heart.
A Place Loved by People of All Ages
Nojima Zoo
Nojima Zoo is a small area on the grounds of Nojima Scuola, a complex made from a renovated former elementary school. Compared to larger zoos, it's easy to get up close and personal with these fuzzy friends in such a cozy space.
Come meet Raoul, the beloved "Kissing Alpaca" made famous on TV. Many say that Raoul only kisses ladies.
Raoul is joined by many friends like fluffy cute lambs, adorable little rabbits, guinea pigs, mini pigs, and the independent-minded goats.
Let's take a closer look at this delightful place, Nojima Zoo.
Goats Walking on Air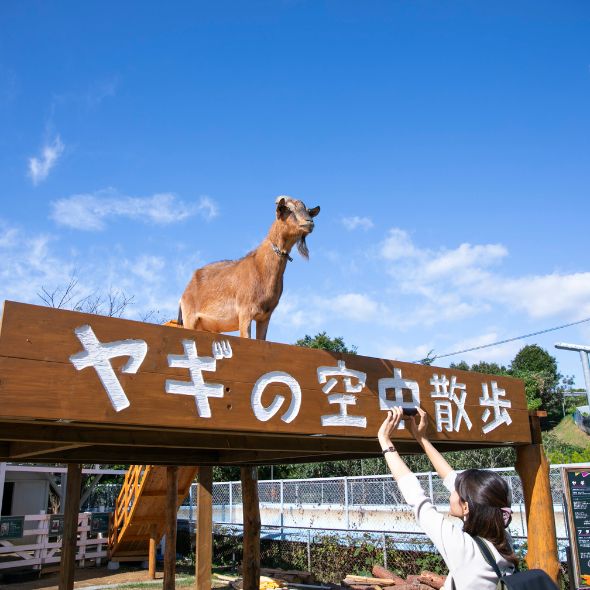 Nojima Zoo is the only zoo with a Goat Air Walk. As the name suggests, you can see goats as they clamber up to a high roof for a stroll. Looking up to see a goat in the sky is a new, refreshing point of view.
Meet the animals
Guinea Pigs
Meet the cute little fluffy guinea pigs. For 1000 yen, you and a friend can hold one of these friendly furballs in your hands. The set comes with hay, assorted vegetables, and an original badge as a souvenir. Give a guinea pig a hug and feel the positive power of affection.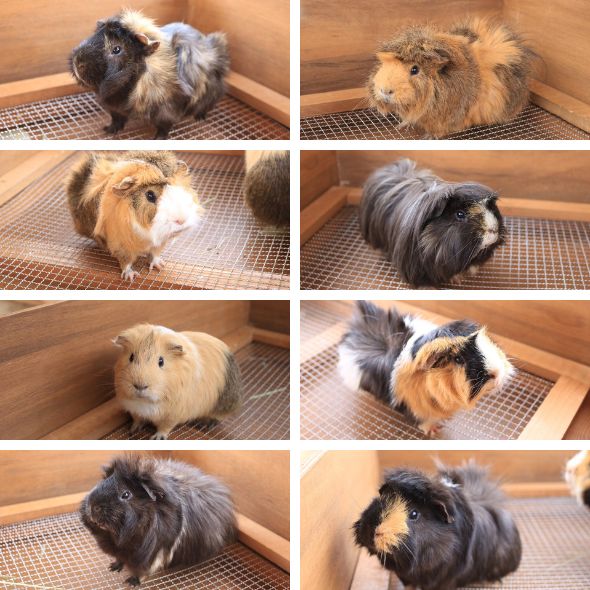 Rabbits
Rabbits, with their big beautiful eyes, are also here. Similar to the Guinea Pig set, a Rabbit Hug Experience is 1200 yen for two people. Holding a rabbit snuggled in your arms is irresistibly adorable.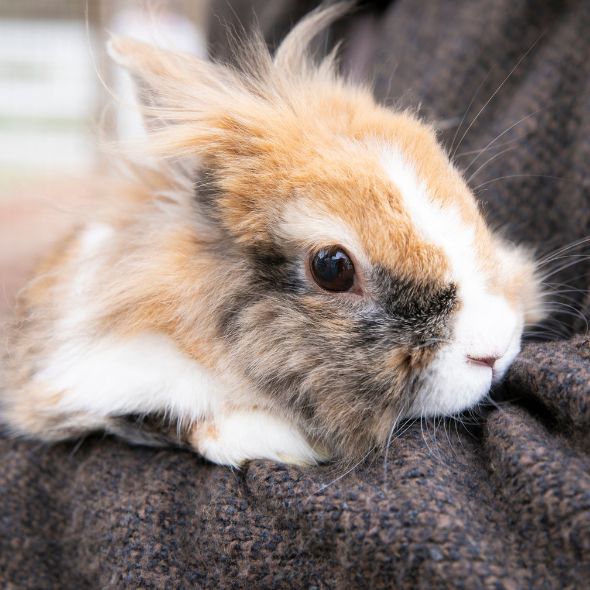 Spotted Goats
Spotted goats have coats with a marbled color. They are slightly smaller than other goat species.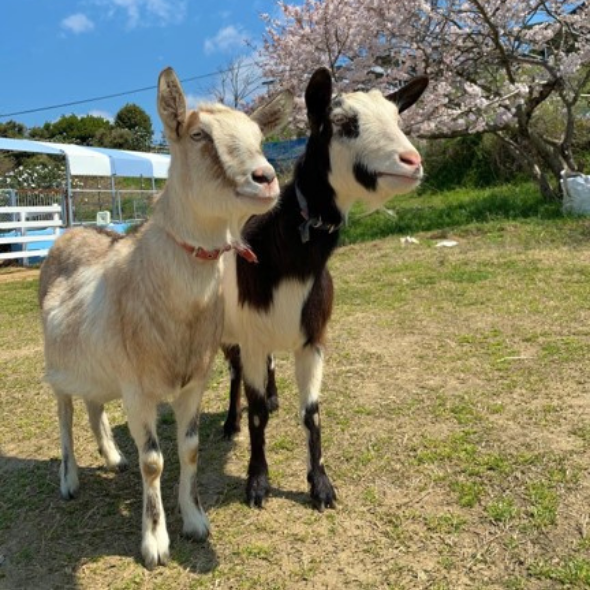 Ponies
This pony with a particularly pretty coat is Ryoma. He likes it when you feed him, so don't be shy and come say hello.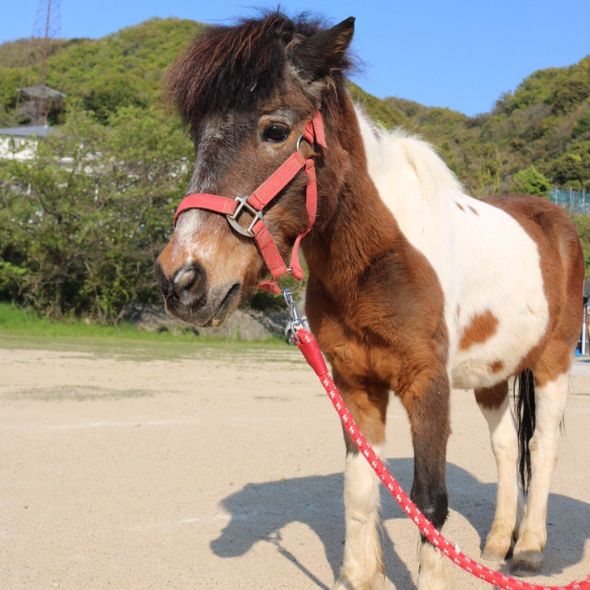 Alpacas
Two alpacas live at Nojima Zoo. The white alpaca is Raoul, the famous kissing alpaca. It's so cute that it's become a mascot. Everyone wants to give Raoul a pat on the back.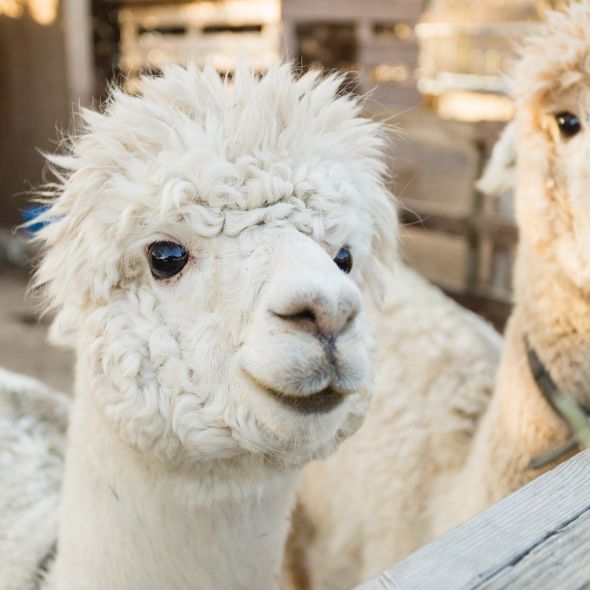 The one with brown hair is Joe. Joe has a quieter personality than Raoul and is distinguished by his horns.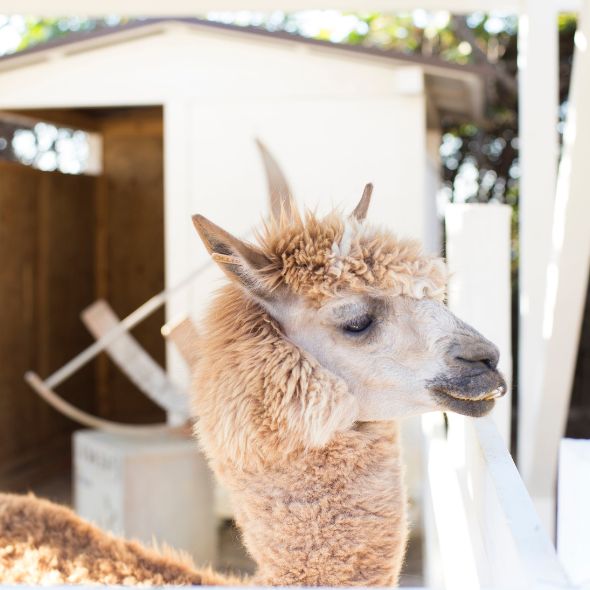 Mini Pigs
Now introducing Momo and Sakura, the little lovable mini pigs.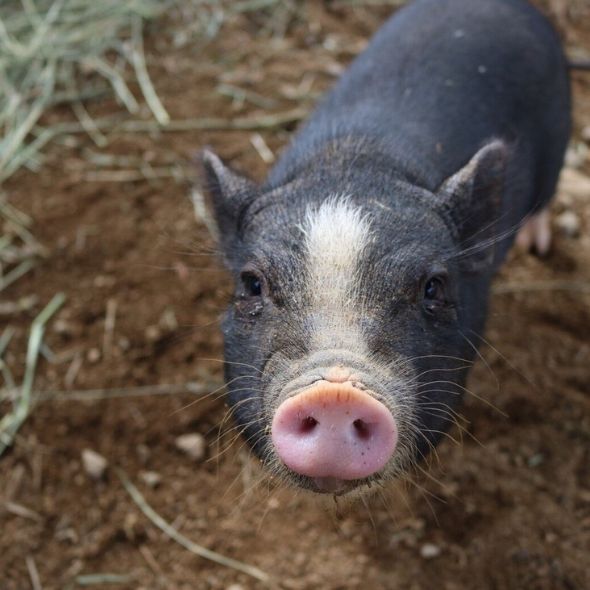 Sheep
A sweet sheep wrapped in airy wool.
The one in this photo, Umeemon, has such a nicely shaped face.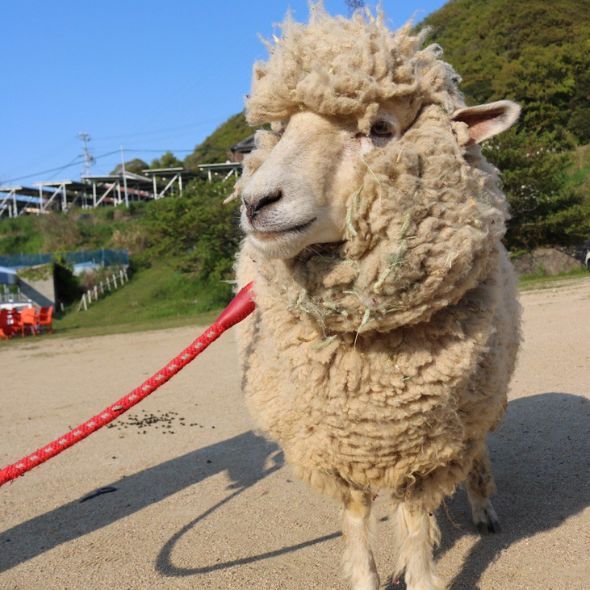 The one pictured here with the sparkling round eyes, is Goemon.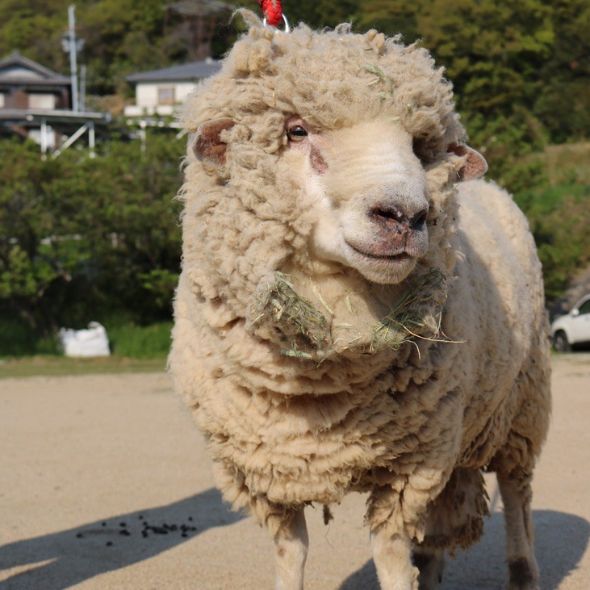 An Animal Festival Every Month!
The Nojima Zoo holds an Animal Festival on the 1st and 3rd Sundays of every month, so be sure to drop by and join the party!
The café, with echoes of its past as a primary school, combined with the lovely little petting zoo, makes Nojima Scuola a popular place to spend an afternoon. The market and take-out drinks also make it an ideal rest stop on a drive down Awaji Island's west coast.
Name
Nojima Scuola
Adress
843 Nojimahikinoura, Awaji City, Hyogo Pref. 656-1721
Website
https://www.nojima-scuola.com/
Reservations
2F Ristorante Scuola
https://www.tablecheck.com/en/shops/nojima-scuola/reserve
Tel
0799-82-1820
Operation Hours
1F Marché /Bakery: Weekdays 10:30~19:00
Sat., Sun., & Public Holidays 10:00~19:00

1F Café Scuola: Weekdays Lunch 11:00~14:00/ café 14:00~18:00
Sat., Sun., & Public Holidays breakfast 10:00~11:00
Lunch 11:00~15:00
Café 15:00~18:00

2F Ristorante Scuola: 11:30~15:30 (in by 14:00) / 18:00~21:30 (in by 19:30)

Outdoor Zoo: Weekdays 11:00~16:00
Sat., Sun. & Public Holidays 10:00~16:00 (13:00~14:00 animals in recess)

Closed: Wednesdays (Open on Public Holidays)