On the west coast of Awaji lies the increasingly popular Grand Chariot, which was selected as one of Rakuten Travel's "Top-rated Lodging Facilities" in March 2022. Grand Chariot has themed rooms where you can experience the world of characters from Nijigen no Mori and more!
Here, we will introduce the ever-popular room of Crayon Shin-chan♪
The Crayon Shin-chan Room
"Ola's Cocoon" is a room for anyone and everyone, from fans of Crayon Shin-chan to children, parents, and couples!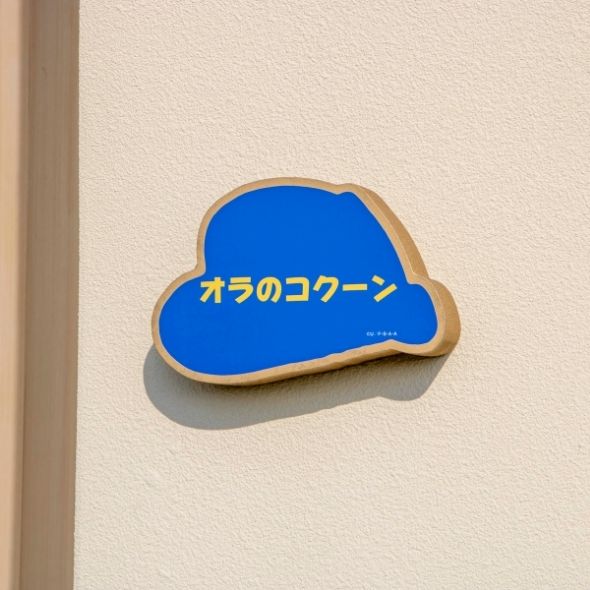 Discover the world of Crayon Shin-chan and his family when you step into the room. No matter where you look, Crayon Shin-chan merchandise is all around! That's right; all amenities are original Crayon Shin-chan goods!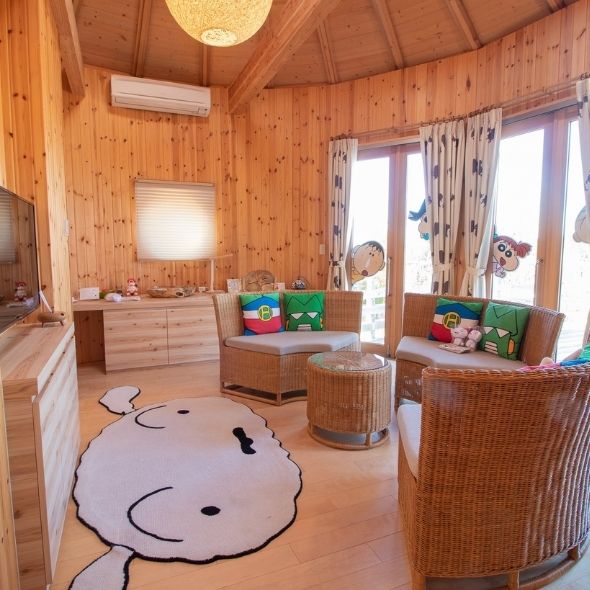 You can spot Crayon Shin-chan's friends peeking through the windows, and on the rug is his pet dog Shiro's face! The rooms at Grand Chariot also have 5-meter high skylight windows designed to allow in the morning sunshine – a natural alarm clock. The skylight windows in Ola's Cocoon have Crayon Shin-chan, Himawari, and Shiro peeking through to give you an adorable wake-up call!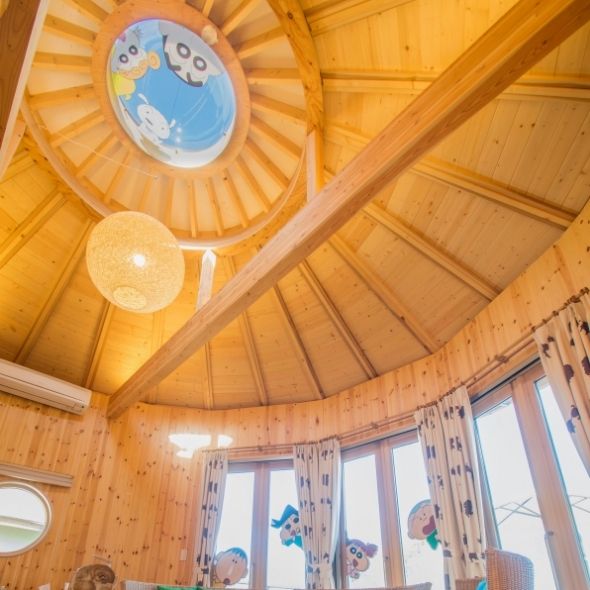 The room is decorated with paintings of Crayon Shin-chan characters, and in the bedroom there are wonderful illustrations on the wall made to look as if you are spending time with his family in your dreams. Sleep tight♪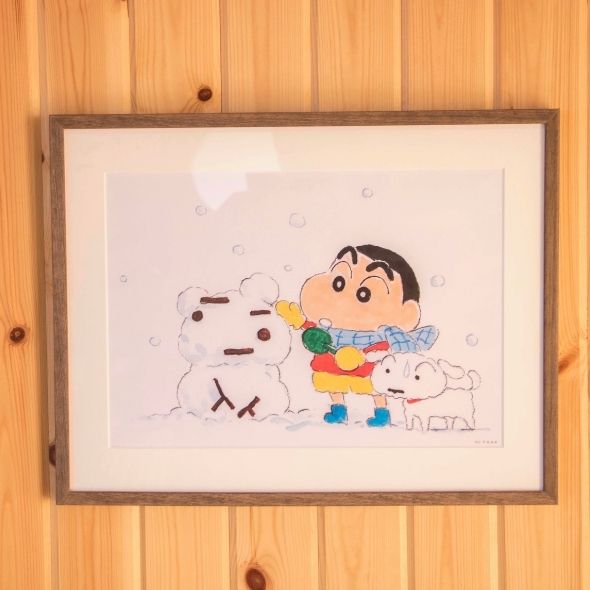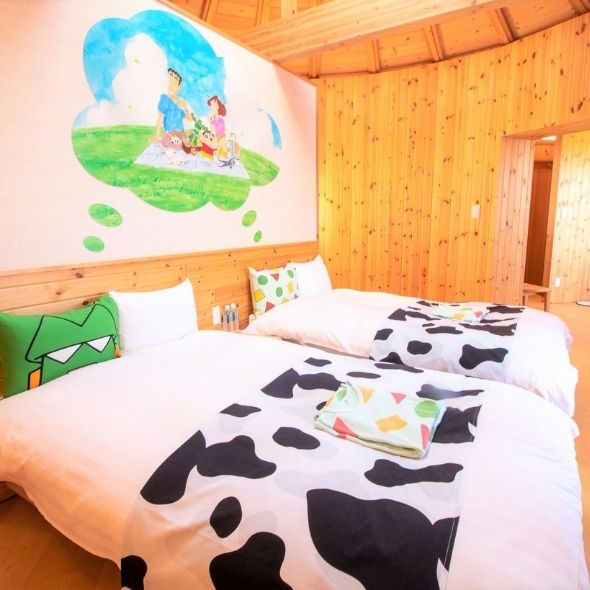 Fun Costumes for Children and Adults
There are two types of costumes provided in "Ola's Cocoon". First, Crayon Shin-chan pyjamas are provided for both children and adults.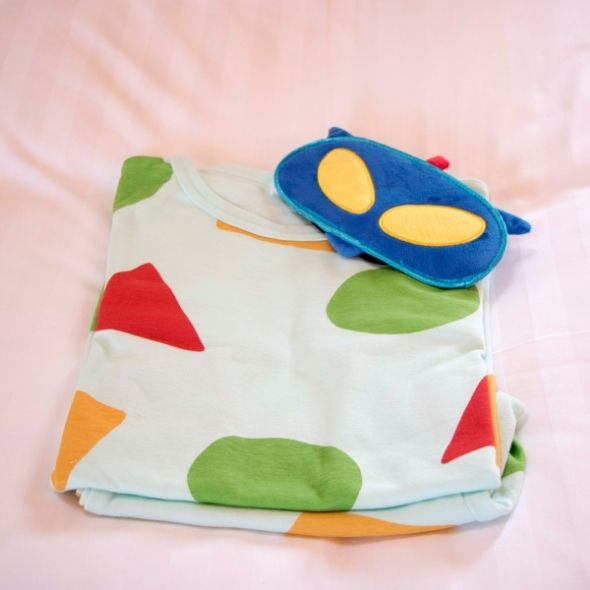 Action mask costumes from the show are also available for rent, so go ahead and give your best transformation pose a go!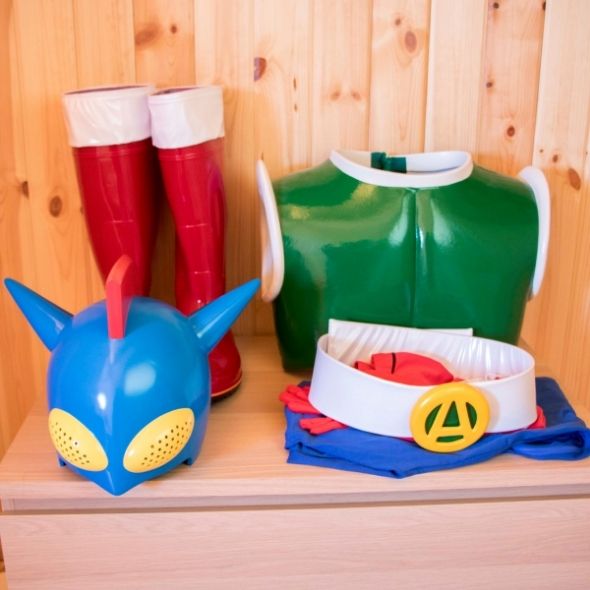 Cute Amenities!
Grand Chariot original Crayon Shin-chan amenities, like Crayon Shin-chan's pouch, are available for free to take home as a souvenir!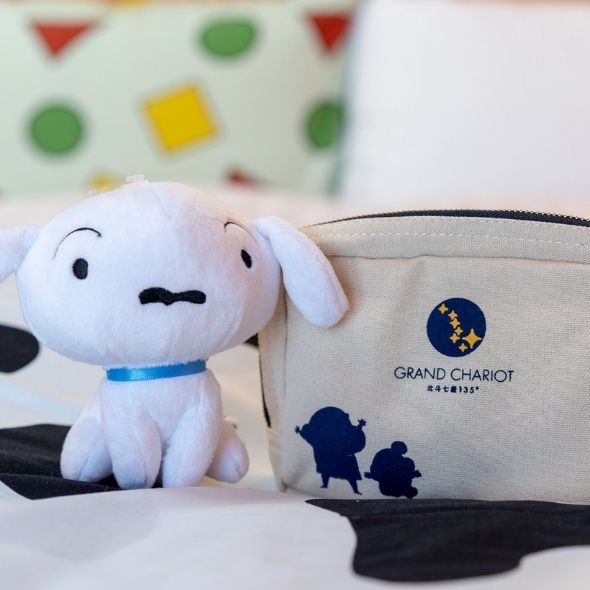 What a surprise! There's also a stuffed Shiro you can bring home with you (one per a couple)♪ We're sure you'll be satisfied with all the perks we have in store for you!

Even More Benefits!
All guests staying at "Ola's cocoon" will also receive a ticket to both "Crayon Shin-chan Adventure Park" and "Godzilla Interception Operation Awaji", located at Nijigen no Mori. There, you can enjoy a variety of zipline attractions, including one that flies right past a life-sized Godzilla, and many more attractions! We definitely recommend taking advantage of these perks after your stay ♪
© Yoshito Usui /Futabasha・Shinei・TV Asahi Corporation・ADK
Click here for details of GRAND CHARIOT