You all surely know that Nijigen no Mori, a new type of anime park on the west coast of Awaji Island, has an attraction called "Dragon Quest Island: Daimaou Zouma and the First Island". The attraction is a field RPG that fuses both the real and digital world of Dragon Quest!

Today, we'll introduce a hotel room at Grand Chariot where you can enjoy Dragon Quest to the fullest♪
What is Grand Chariot?
Grand Chariot is an exclusive glamping facility located in Nijigen no Mori. Guest rooms called Cocoons lie atop a hill on 135° east longitude, filling the atmosphere with mysterious energy. Each Cocoon is reserved just for one family. Grand Chariot has been selected as a "Top-class Hotel You Must Stay At Least Once" by Rakuten Travel, which has selected only 7 such facilities in Hyogo Prefecture and 137 nationwide, out of approximately 55,000 facilities (as of October 2021).
Most cocoon rooms incorporate a simple, warm design, but others are character-themed based on characters you may meet at Nijigen no Mori or other places on Awaji Island.
The Slime Cocoon!
At Grand Chariot, we have a special Dragon Quest themed room filled with loads of Dragon Quest merchandise such as slimes and treasure chests, making it a fun space for everyone!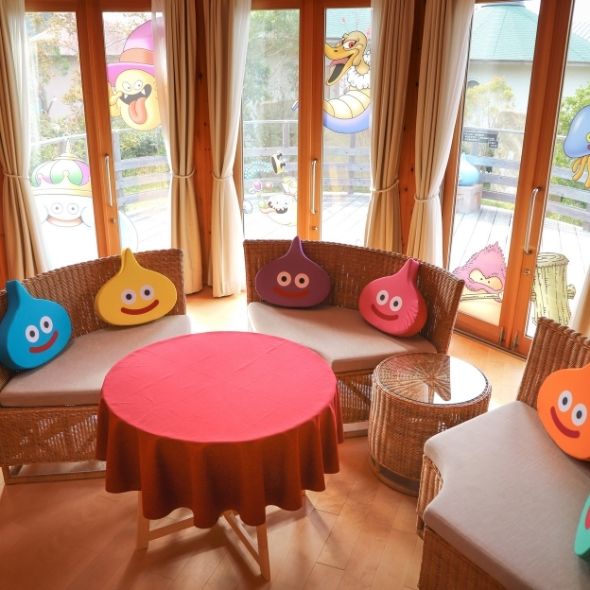 The living room has a variety of colorful slime cushions, along with many familiar characters peeking in through the windows.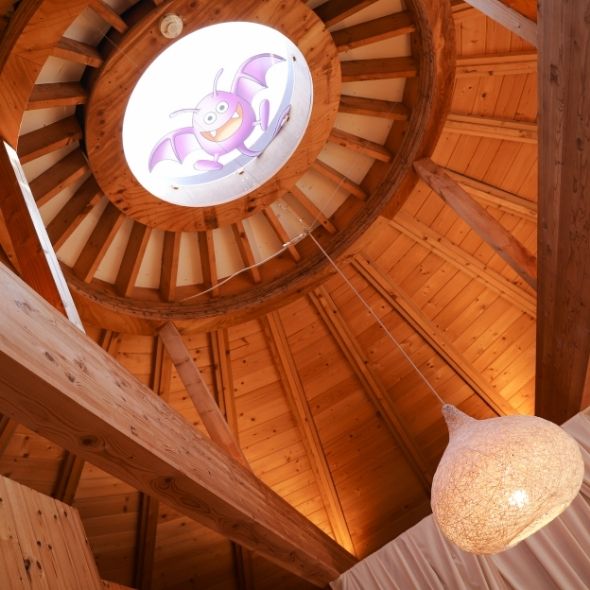 And 5 meters overhead, in the skylight window hangs Drakey! Pay attention and you'll notice Easter eggs wherever you look, such as (Spoiler Alert!) the slime-shaped pendant lights!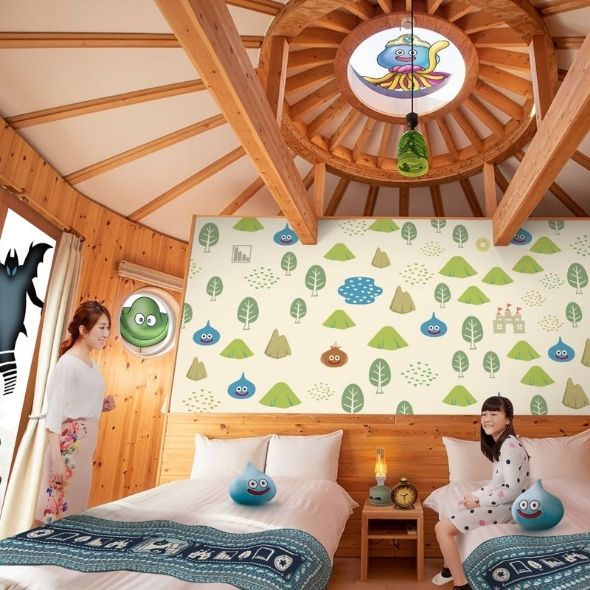 In the bedroom, you'll find slime cushions and slime illustrations on the walls, including the Awaji Island limited edition Onion Slime! The original character "Homilot" also peeks out from the skylight window above, waking you up gently alongside the morning sunshine.
A Huge Treasure Chest!?
No matter where you look in this room, you will be immersed in the exciting world of Dragon Quest! Case in point: the big treasure chest in the living room, guarded by Metal Babble monsters in the corner. In addition, there are small medals hidden around, and if you collect them you may be able to get some items!
Feel free to also spend time relaxing on the terrace with the other slimes.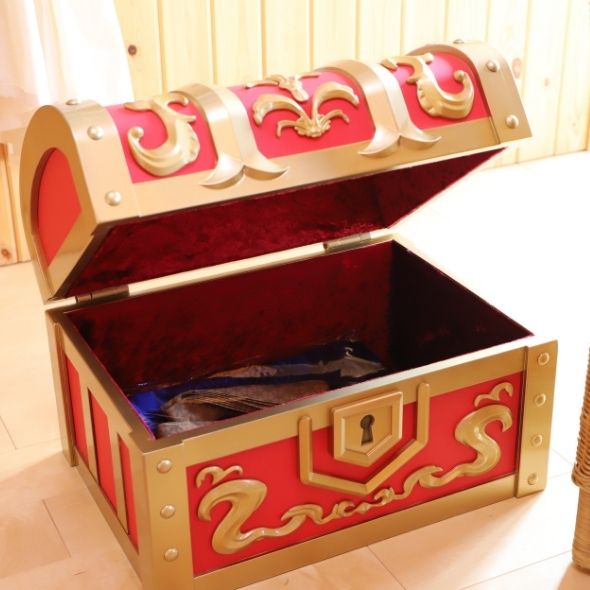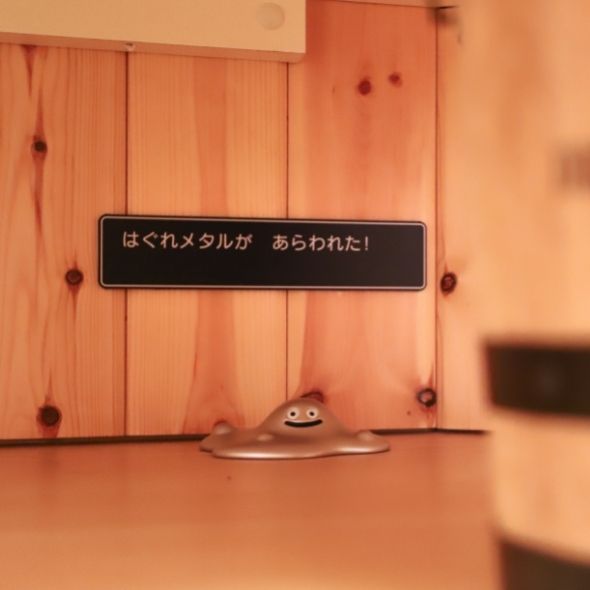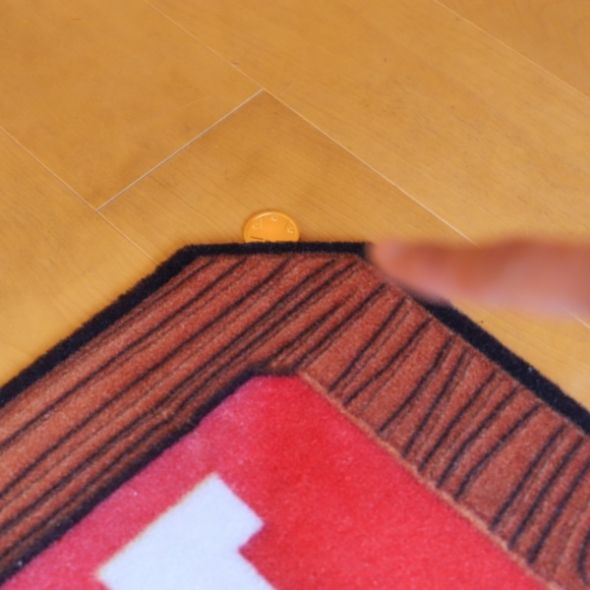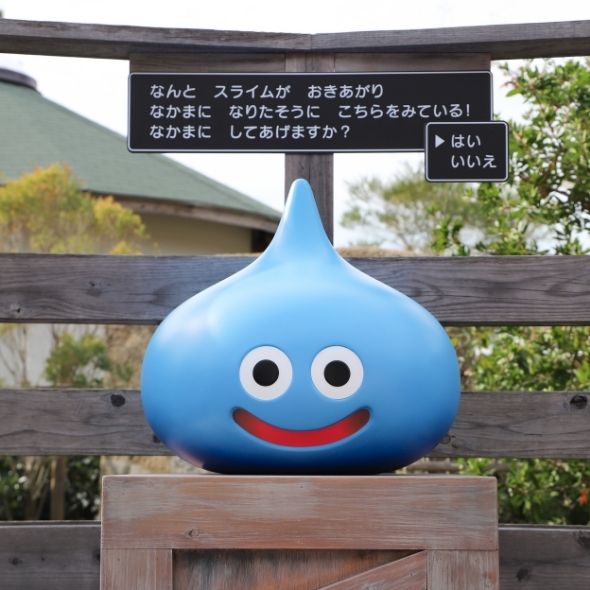 The photo frame can be exchanged by collecting 3 small medals, which is perfect for storing any photos purchased at the photo booth in "Dragon Quest Island: Daimaou Zouma and the First Island"!
You can also get free tickets to "Dragon Quest Island: Daimaou Zouma and the First Island" and even the "Godzilla Interception Operation Awaji " attraction, letting you have fun all day long at Nijigen no Mori!
We also have other character-themed rooms such as Hello Kitty and Crayon Shin-chan – be sure to check them out!
Accommodation fee
※Rates based on 4 people per room
Starting from ¥50,518 / person (dinner and breakfast included, tax and service charge included)
Benefits
1) Original Merchandise
・1 Yukata per person (Available in 1 color for adults, 2 colors for children) 
※Sizes for adults: S・M・L, children's size: 140cm
・1 Photo frame
※Can be exchanged by collecting 3 small medals in the room.
※Can insert photos purchased from the photo booth at "Dragon Quest Island" in Nijigen no Mori
・1 Message card
2) Original fruit plate
3) In-room mini-bar (includes original champagne, local beer, and soft drink)
4) Tickets for "Dragon Quest Island: Daimaou Zouma and the First Island" attraction
5) Tickets for "Godzilla Interception Operation Awaji" attraction
Capacity
Number of people:1-4
Area:70m2
Click here for details of GRAND CHARIOT
© 2021 ARMOR PROJECT/BIRD STUDIO/SQUARE ENIX All Rights Reserved