Want to get those perfect pictures during your Awaji Island day trip? Instagrammable places are almost everywhere in Japan but Awaji Island has some unique ones that aren't well known to the outside world and therefore make an interesting photo spot. Here we list some of Awaji's main tourist spots that are also highly picturable and well suited for your perfectly curated Insta feed.
1. Akashi Kaikyo Bridge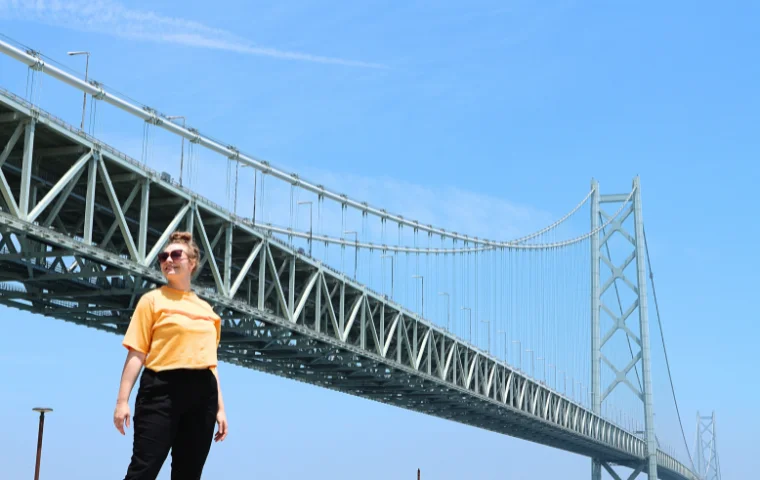 The Akashi Kaikyo Bridge is a symbol of Awaji Island and there are multiple spots where you can get good pictures of it. Nearby parks and the Awaji Interchange also serve as excellent spots for sightseeing. You can even walk right under it at the rest stop, Michi no Eki Awaji while enjoying some Awaji onion cuisine.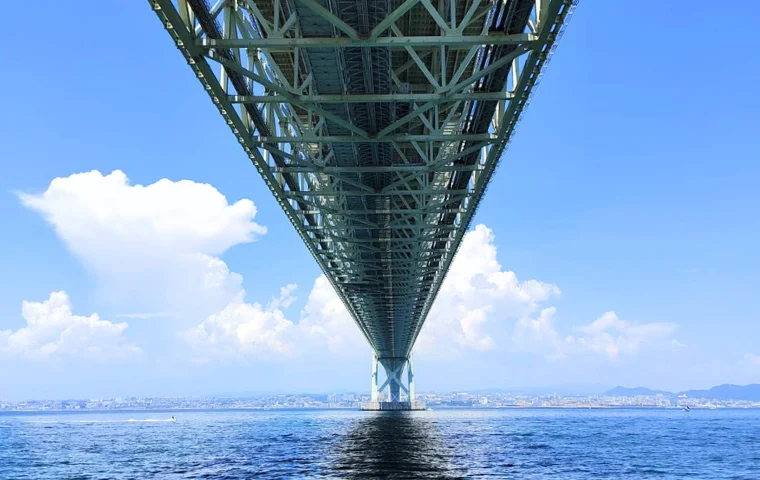 As one of the world's largest suspension bridges, the Akashi Kaikyo Bridge stands at an impressive height of 300 meters and stretches nearly 4 km in length. Illuminated in various colors at night, it certainly makes a good spot for pictures any time of the day.
2. Awaji Yumebutai
Designed by the renowned architect Tadao Ando as part of a project to reclaim nature, Awaji Yumebutai comprises a complex with a hotel, an international conference center, and restaurants, set in vast grounds. Among the concrete halls, the "Hyakudanen" or "Garden of Hundred Steps" definitely steals the show. With the arrangement of 100 flowerbeds cascading down the mountainside in perfect squares, it is a must visit place for Instagram enthusiasts!
3. Zenbo Seinei
Zenbo Seinei has become increasingly popular since its opening, attracting individuals who seek a break from their busy lives to prioritize mental and physical well-being. It is an architectural indulgence as itself as it's designed by a renowned Japanese architect Shigeru Ban, who is known for his innovative and sustainable designs. The building is made from Japanese Cedar wood and the prevalent feature, 100-meter-long deck for yoga and meditation gives the perfect background for those solitude photos with no one else around.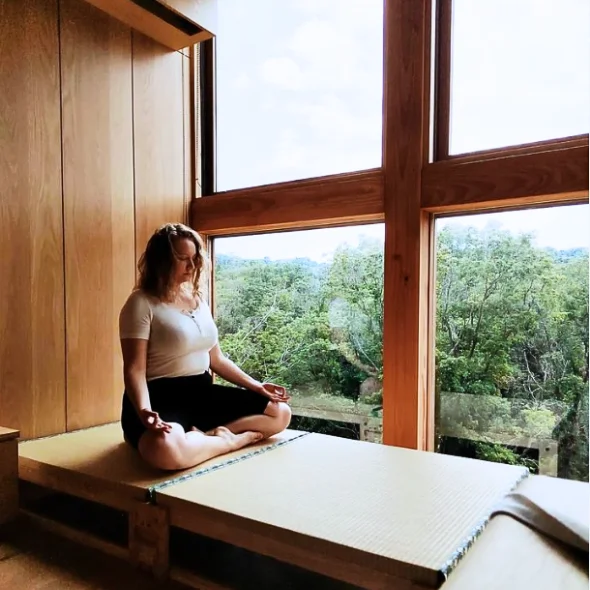 The rooms down below also are perfectly aesthetical and prompt to take all the Zen pictures you can think of. Zenbo Seinei's cuisine are all vegan and made from local ingredients and served beautifully on unique ceramic plates and cups. Getting that ultimate afternoon zen tea moment shot has never been easier!
Click here for details of ZEN Wellness SEINEI
4. Awaji Hanasajiki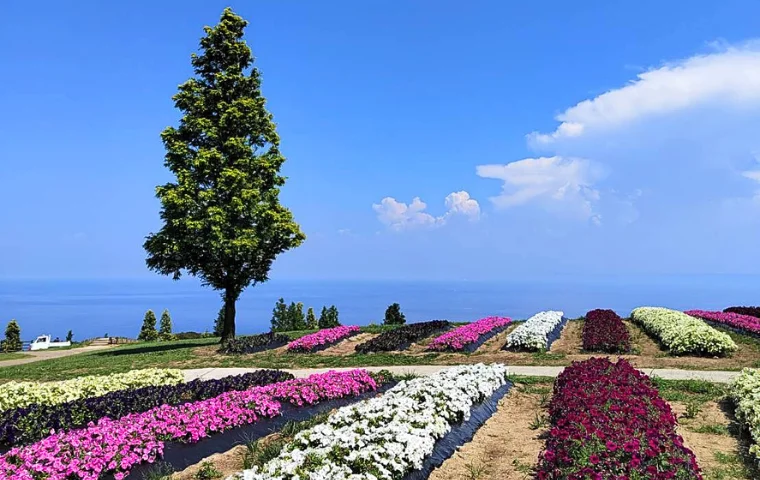 This park located on top of a hill is beautiful all year around with different flowers in display according to season. The large fields guarantee a good spot for a private photo with just you and the flowers, or you can find a bench to enjoy the scenery across the Awaji Island all the way to Osaka Bay.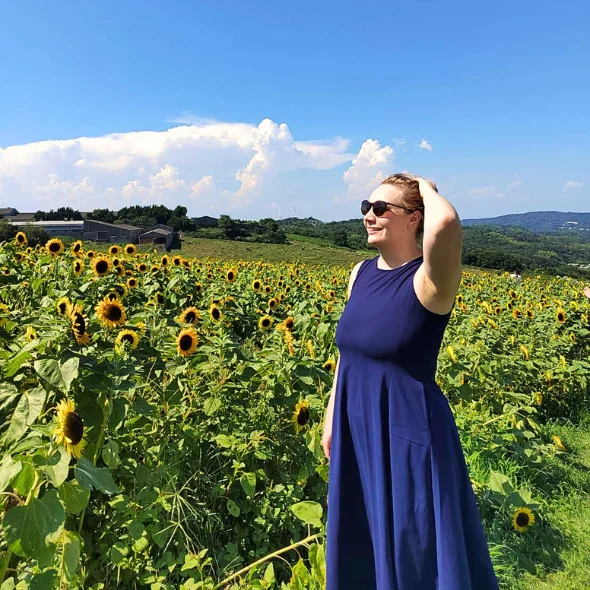 Admission to the park is free, and convenient public bus stops and parking lots are available, ensuring accessibility for all. When coming by car, the parking fee is only 200 yen for the whole day. If you wish to know more, please check our article on Awaji Hanasajiki or visit the official website.  
5. Chef's Garden by PASONA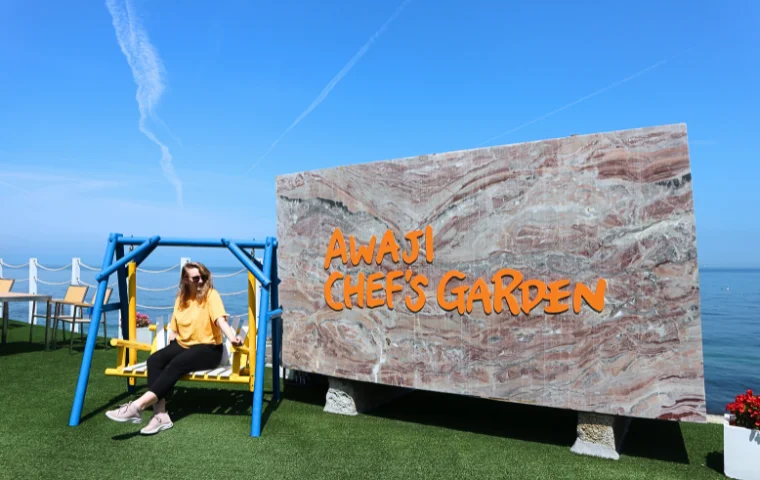 The newly opened "Awaji Chef's Garden by PASONA" along the west coast of Awaji Island gives a clear view to the open ocean from its terrace and therefore is the perfect backdrop for any food picture! The terrace area also has multiple photoshoot locations to take that romantic or energetic photo.
The Garden has 16 restaurants housed within colorful containers that sell different types of foods and desserts. You can buy your food from one container and a drink from another and then go in search of desserts. At daytime, the terrace offers a beautiful scenery of the Seto Inland Sea, while in the evening you can gaze upon the magnificent sunset that has earned Awaji Island a spot on "Japan's Top 100 Sunsets" list.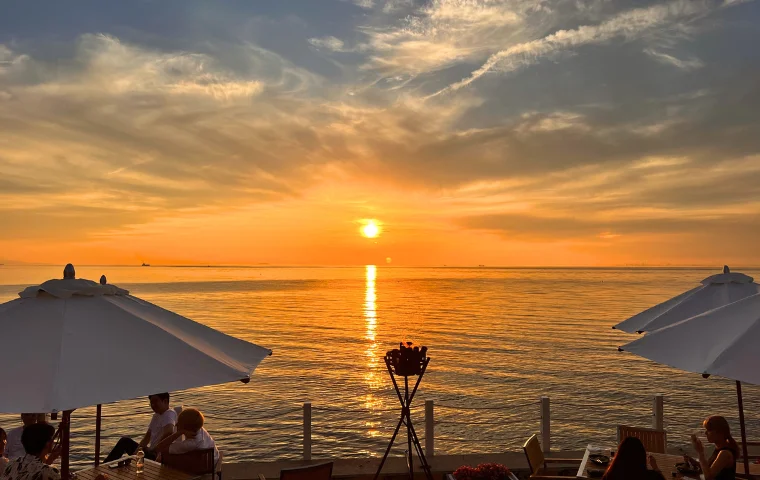 Name
Awai Chef's Garden by PASONA
Address
57-3, Nojima Okawa, Awaji Shi, Hyogo Ken, 656-1723
Parking
Approx. 140 units
Phone Number
080-8177-4501
Website
https://www.awaji-chefgarden.com/
Business Hours
11:00~21:00 (last order 20:00) 
*Subject to change depending on the season and weather.
Click here for details of Awaji Chef's Garden
BONUS SPOTS!
Uzu no Oka View Point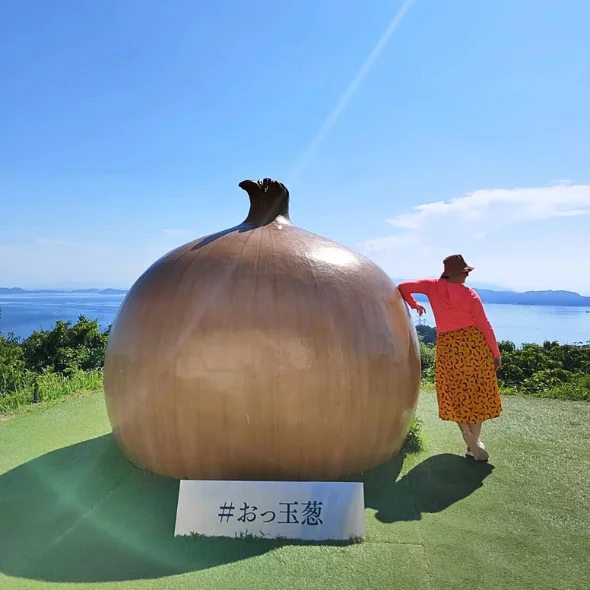 For those who just can't get enough of Awaji's main product, onion 玉ねぎ, the Minami Awaji city has the ultimate location for you, Uzu no Oka View point! Overlooking the Onaruto bridge with a large onion statue to take photos with!
Nijigen no Mori Anime Park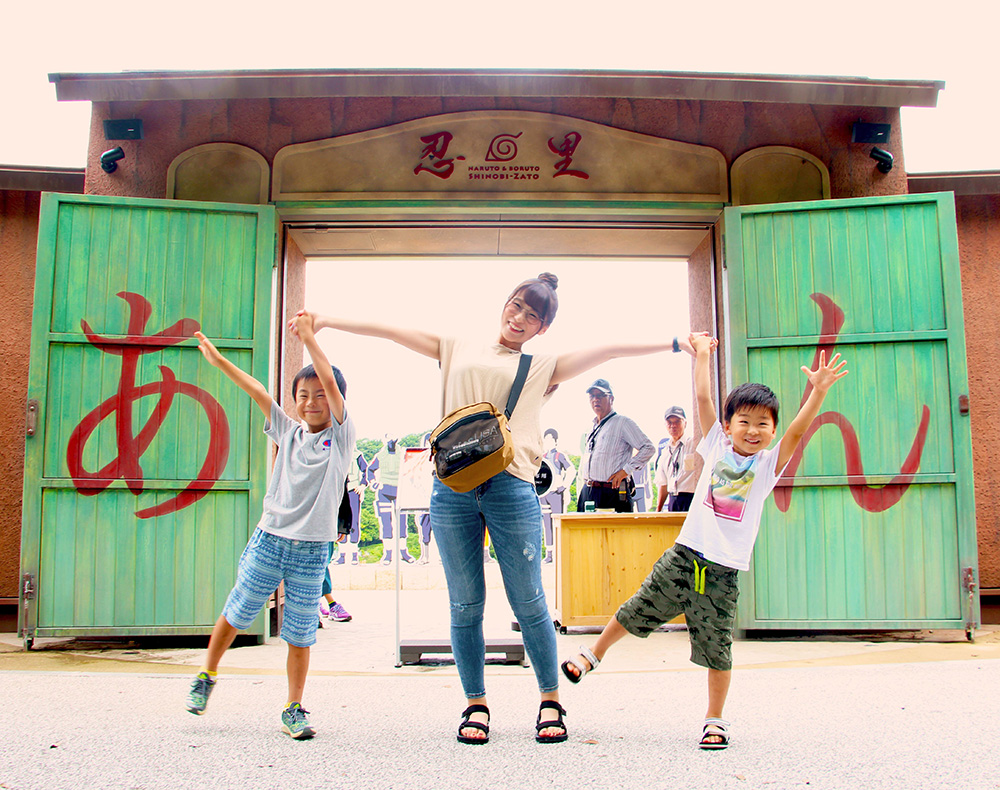 If you like anime and want to relish the perfect background for your cosplay photos, Nijigen no Mori anime theme park is the place to be.