In a world where the pace of life seems to accelerate daily, and technology molds our experiences, there is a yearning for authenticity, a connection to the roots of our existence. The "farm-to-table" concept, a culinary movement that has been steadily gaining momentum over the past few decades represents the concept of returning to simpler times when food was not just a commodity but also a celebration of nature. As the appeal of this concept continues to grow, Awaji Island stands as a great example, embracing farm-to-table practices in daily life.
What is Farm-to-table?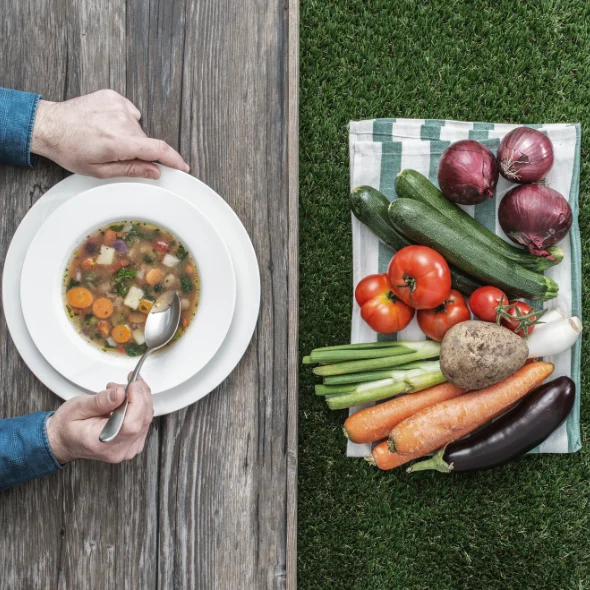 Farm-to-table, at its core, is a philosophy that focuses on the idea of shortening the journey from the farm to the plate. It is an approach that places emphasis on locally sourced, seasonal ingredients, fostering a direct connection between farmers, producers, and consumers. This movement has seen a meteoric rise in popularity in recent years.
One of the key drivers of the farm-to-table trend is the growing awareness of the environmental impact of conventional food production and distribution. Consumers are increasingly concerned about the carbon footprint of their meals, with the transportation of ingredients across continents contributing significantly to greenhouse gas emissions. Farm-to-table practices drastically reduce these emissions by sourcing ingredients locally, often from small-scale, sustainable farms.
Why Do We Need to Care About the Farm-to-table Concept?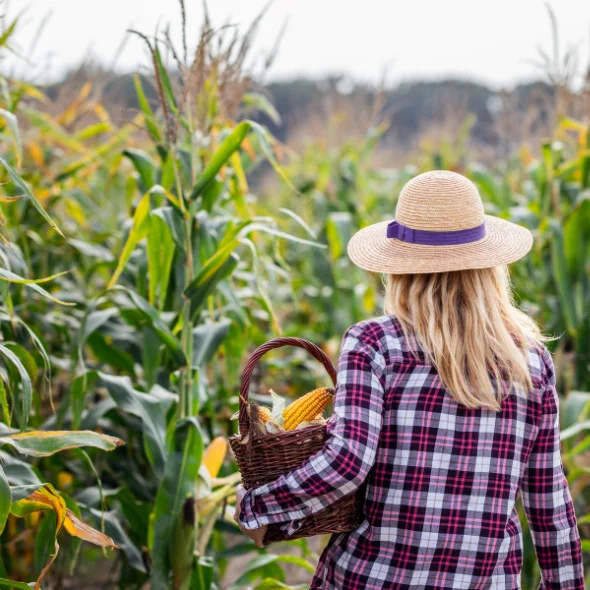 Farm-to-table is also rooted in a desire for transparency and traceability. Modern consumers are eager to know where their food comes from, how it is grown, and who is behind its cultivation. This shift reflects a broader societal shift toward authenticity and a renewed appreciation for farming. The farm-to-table movement also offers a culinary adventure, where menus change according to the seasons. This not only celebrates the uniqueness of seasonal gourmet but also guarantees the freshest and most flavorful ingredients possible for every dish.
Another compelling reason to embrace farm-to-table practices is that fresher food simply tastes better. By reducing the distance between the source and the plate, the flavors and nutritional value of ingredients are preserved at their peak, providing a truly enjoyable dining experience. The farm-to-table movement has a remarkable impact on local economies. By supporting local farmers and producers, money circulates within the community, nurturing economic growth and sustainability.
Awaji Island: An Application of Farm-to-table
Awaji Island, located in the eastern part of the Seto Inland Sea, is the largest island in Japan's Inland Sea. Despite its relatively small size, Awaji Island is rich in natural beauty, historical significance, and cultural heritage. The island is renowned for its stunning landscapes, including lush greenery, captivating coastline, and breathtaking sunsets.
Awaji Island's varied landscape is perfect for a wide range of agriculture. From fertile plains to rolling hills, the island offers a variety of microclimates that nurture a vibrant array of crops. The island is renowned for its onion cultivation, which has deep historical roots dating back over a thousand years. Beyond onions, Awaji Island boasts an abundance of fruits, vegetables, and seafood that flourish under the gentle care of its local farmers and fishermen.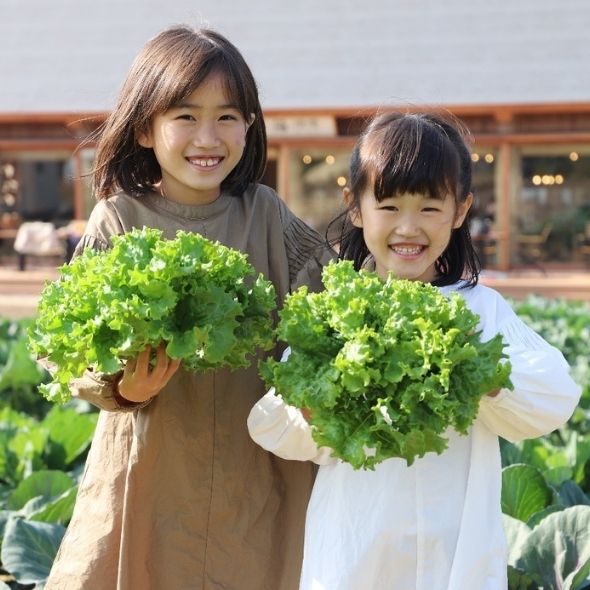 Awaji Island has developed a self-reliant farming system through a strategy that revolves around cultivating, processing, and selling crops within a closed-loop framework. This seamless integration guarantees the utmost freshness and quality in their agricultural products. This distinct approach has drawn a significant influx of people to the island, eager to both learn and engage in sustainable practices. This initiative took root in 2008, and numerous individuals have since undergone training, paving the way for independent careers as farmers or entrepreneurs within the agricultural sector. These efforts by Awaji Island which has been done for 15 years create a perfect foundation for seamlessly incorporating the farm-to-table concept into the island.
Haru San San: An Authentic Farm-to-table Restaurant on Awaji Island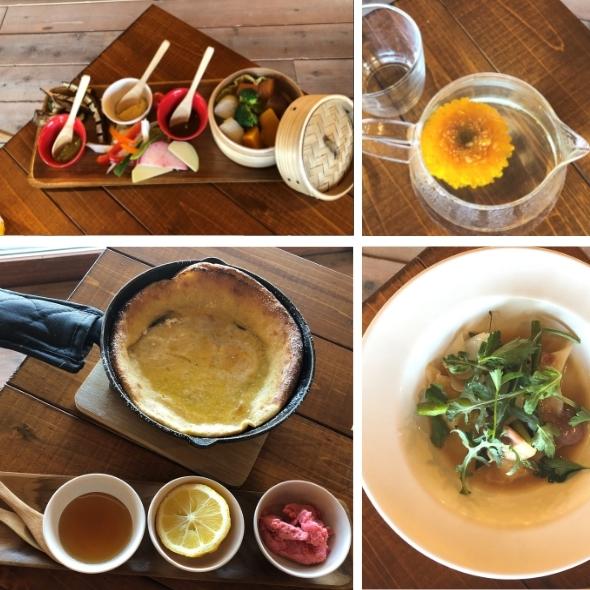 Haru San San is a farmhouse restaurant that uses the concept of farm-to-table and offers a unique dining experience centered around freshly picked vegetables from its own farm and thoughtfully cultivated ingredients provided by local producers. At Farmer's Restaurant Haru San San, guests are invited to enjoy the bounties of Awaji Island's locally grown, fresh vegetables. The restaurant takes joy in making dishes that amplify the innate flavors of ingredients, showcasing the seasonal produce. Talented chefs Nobuaki Fushiki and Masayuki Okuda create each plate with care, showcasing culinary excellence using its farm-to-table philosophy.
Notably, the restaurant's interior boasts a unique, sustainable design envisioned by the acclaimed architect Shigeru Ban, a recipient of the esteemed Pritzker Prize. The structure incorporates elements like paper tubes and a thatched roof, enchanting its charm and uniqueness. An exceptional feature of this establishment is its on-site farm, extending right before the dining area. This extraordinary setting lets patrons savor their meals amid the allure of nature.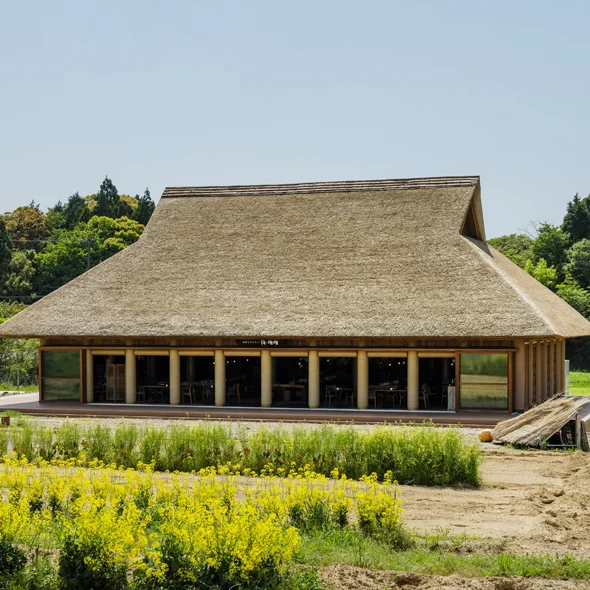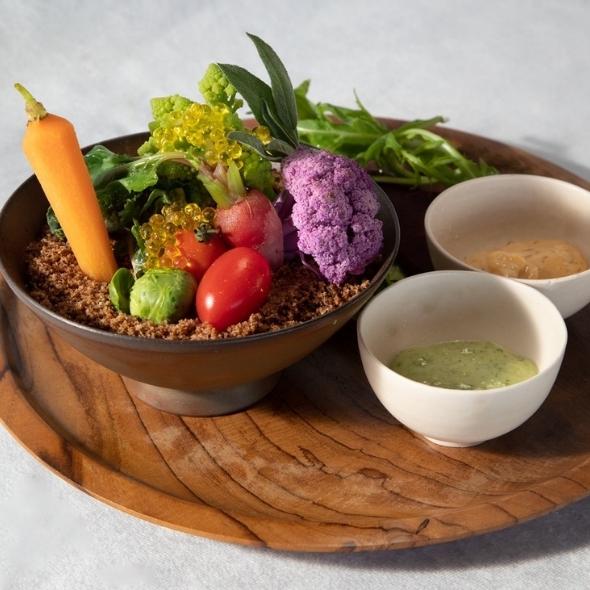 Click here for details of Haru San San
Marché: Fresh Markets on Awaji Island Using Similar Concept as Farm-to-table
The concept of "Marché", originating from the French term for market, embodies a dynamic marketplace where local producers directly present their fresh goods to consumers. Awaji Island embraces this concept, offering its own iteration of marché that aligns with the farm-to-table philosophy. The vegetables and fruits adorning the market stalls symbolize the island's abundant harvest, brought to consumers straight from the source.
Nojima Marché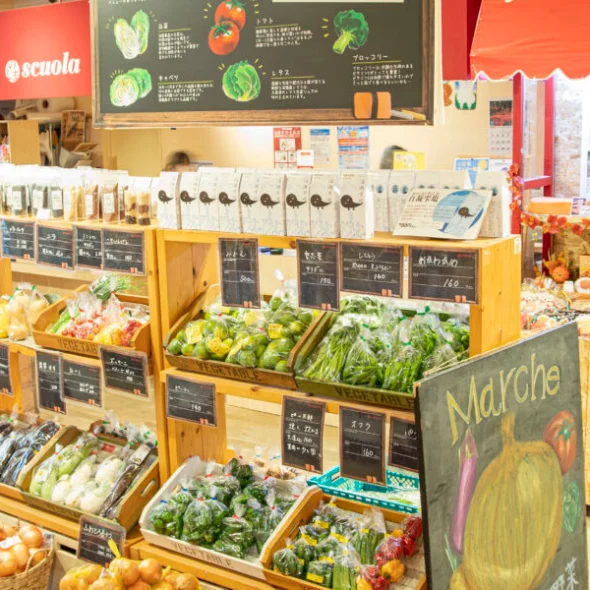 The Marché (market) on the first floor of Nojima Scuola is popular with fresh vegetables harvested in the morning, baked items as well and perfect souvenirs from Awaji Island. It is located in Nojima Scuola, a unique renovation complex of a former elementary school that has become a beloved destination for locals, evoking a nostalgic atmosphere reminiscent of childhood. The converted complex houses a variety of establishments, including a bustling market, a delightful bakery, a cozy café, an authentic Italian restaurant, and a charming BBQ terrace.
Name
Nojima Scuola
Adress
843 Nojimahikinoura, Awaji City, Hyogo Pref. 656-1721
Website
https://www.nojima-scuola.com/
Reservations
2F Ristorante Scuola
https://www.tablecheck.com/en/shops/nojima-scuola/reserve
Tel
0799-82-1820
Operation Hours
1F Marché /Bakery: Weekdays 10:30~19:00
Sat., Sun., & Public Holidays 10:00~19:00

1F Café Scuola: Weekdays Lunch 11:00~14:00/ café 14:00~18:00
Sat., Sun., & Public Holidays breakfast 10:00~11:00
Lunch 11:00~15:00
Café 15:00~18:00

2F Ristorante Scuola: 11:30~15:30 (in by 14:00) / 18:00~21:30 (in by 19:30)

Outdoor Zoo: Weekdays 11:00~16:00
Sat., Sun. & Public Holidays 10:00~16:00 (13:00~14:00 animals in recess)

Closed: Wednesdays (Open on Public Holidays)
Click here for details of Nojima Scuola
CRAFT MARCHÉ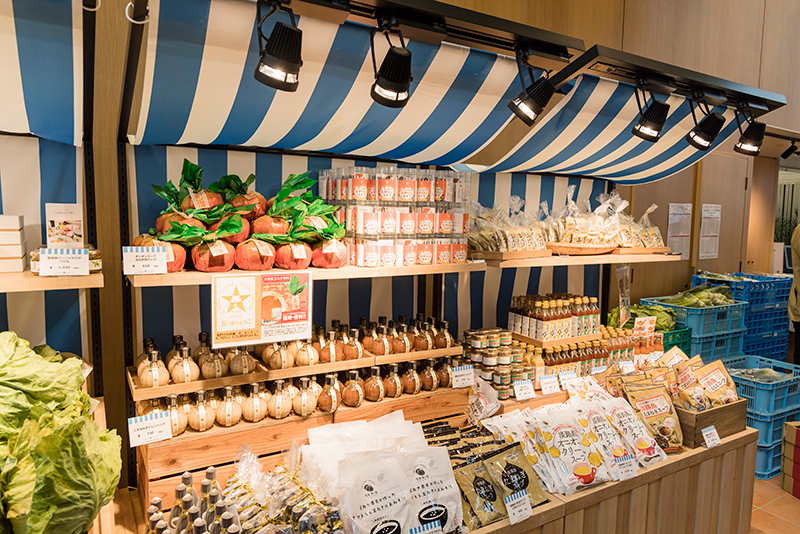 Awaji Island CRAFT MARCHÉ is a bustling hub where visitors can find fresh produce brought in every morning from local farmers. It is not just about fruits and veggies, guests will discover items made from the island's famous onions, locally sourced miso, soy sauce, and much more. The market is a treasure trove of Awaji Island's flavors and craftsmanship.
Location
CRAFT CIRCUS
Address
2-2 Nojima-Hirabayashi, Awaji City, Hyogo Pref. 656-1724
Access
15 minutes by car from Awaji IC on Awaji-Kobe-Naruto Expressway. 10 minutes by car from Iwaya Port (Jenova Line Ferry).
Parking
80 spaces
Business Hours
Weekdays: 10:30-20:30 (last order 19:30)
Weekends/Holidays: 9:30-20:30 (last order 19:30)
Closed
Thursdays (excluding national holidays)
Tel
0799-82-1855
Website
https://awajicraftcircus.com/
Reservations
https://www.tablecheck.com/en/shops/craftcircus/reserve
Click here for details of CRAFT CIRCUS
The Future of Farm-to-table
This article has explored the farm-to-table concept and its implementation on Awaji Island. While it has gained popularity recently, it is anticipated to grow even more in the future, as outlined in the article. This also suggests a rise in restaurants worldwide attempting to embrace the concept. It is intriguing to envision how restaurants in the future will embrace and refine this approach, crafting even more distinct culinary experiences for their guests.