Awaji Island has very pleasant temperatures from March, making it a perfect tourist destination for spring.
We would like to introduce some flower spots that are fun to visit in spring, as well as tourist spots where you can feel the warmth of spring.
This is The Place to Eat Spring Vegetables
Farmer's Restaurant – Haru San San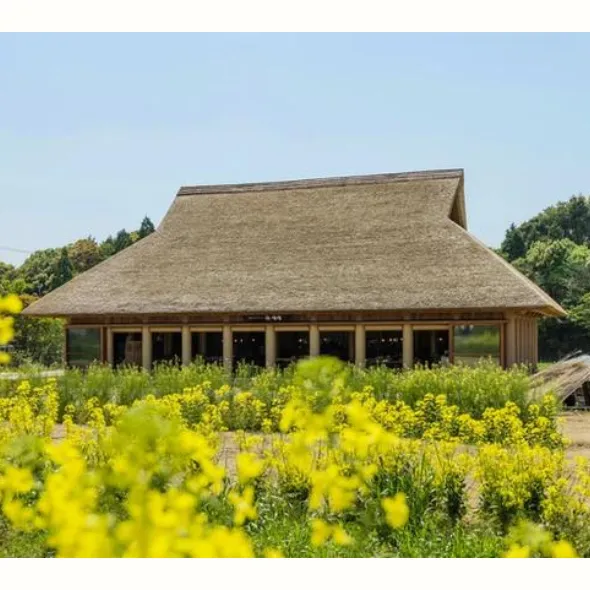 Farmhouse Restaurant Haru San San is a restaurant that offers full-course meals and sweets featuring seasonal vegetables and fruits. It has a reputation for serving very delicious food with a cooking method that brings out the best of the carefully selected Awaji Island ingredients.
If you want to eat spring vegetables, this is the perfect place for you.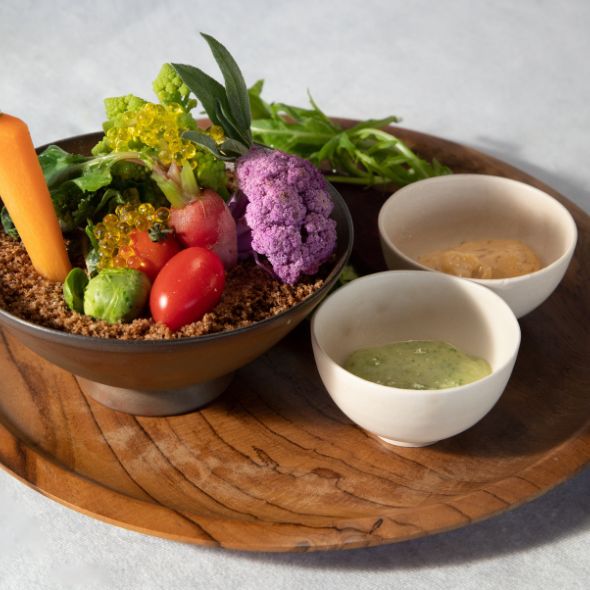 The lunchtime full-course meal includes a choice of meat dishes made from Awaji beef and other ingredients, as well as homemade bread that can be refilled at any time, making it a very satisfying meal.
In the field in front of the restaurant, if the timing is right for harvesting crops, you can enjoy the experience of harvesting. You can spend your spring outing having lots of contact with nature.
Click here for details of Haru San San
Luxurious Time to Become One with The Nature of Awaji Island and Look at Yourself
ZEN Wellness SEINEI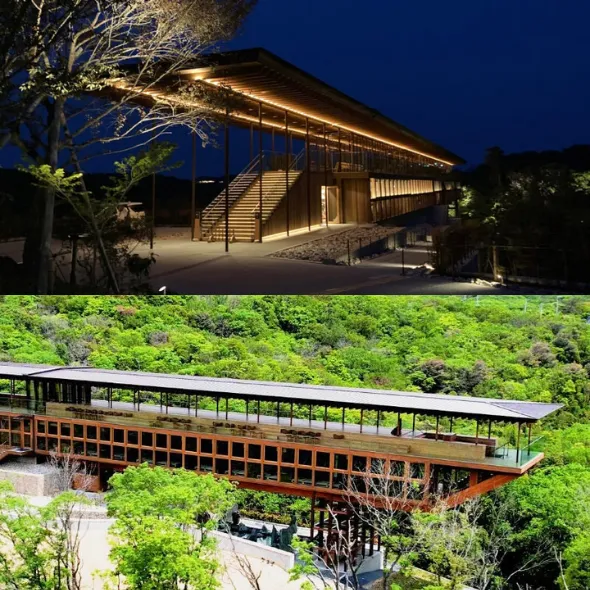 The Zen Retreat & Restaurant "ZEN Wellness SEINEI" has been widely covered in the media for its unique appearance and concept, and is attracting attention as a new tourist spot on Awaji Island.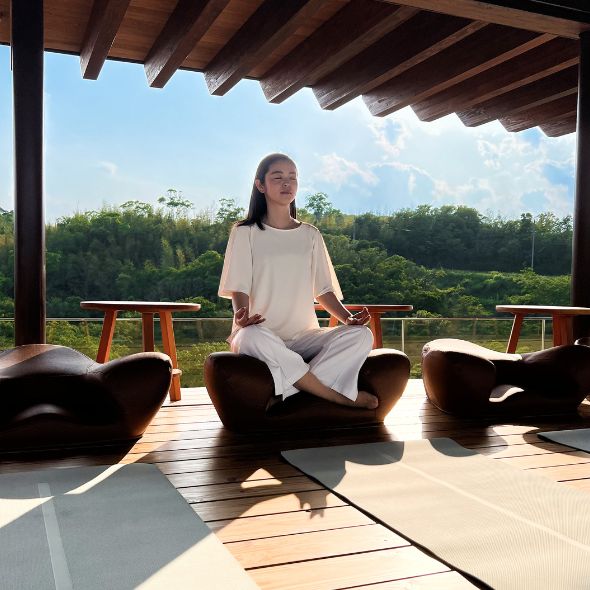 By experiencing a Zen retreat at the observatory deck and meditating in the beautiful nature, you can feel more of the spring on Awaji Island.
Yoga and meditation instructors will give you lectures, so even first-timers will have the best experience.
Enjoy the "ZEN Wellness" experience that can only be found on Awaji Island.
Click here for details of ZEN Wellness SEINEI
The Best Flower Spot for Spring on Awaji Island
Awaji HANASAJIKI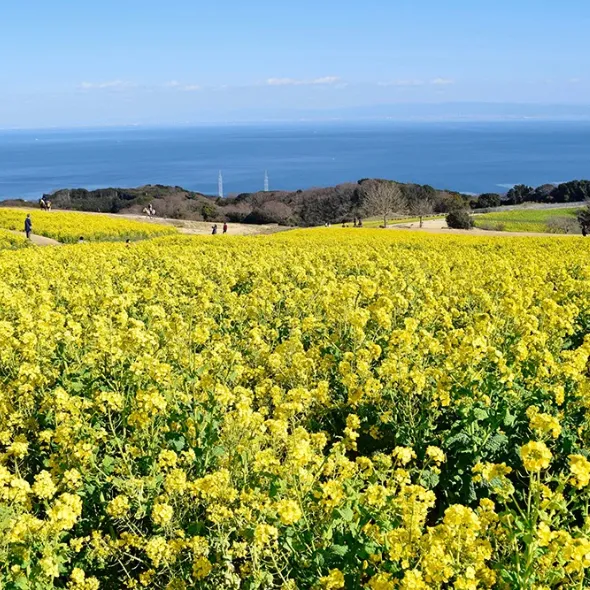 One of the most famous tourist attractions on Awaji Island for its flowers is Hyogo Prefectural Park Awaji HANASAJIKI. In spring, approximately 200,000 rape blossoms bloom, as shown in the photo, providing a spectacular view with the sea as a backdrop.
During the spring season, you can also see beautiful flowers such as violas and Chinese Violet Cress in addition to rape blossoms. Please enjoy the sightseeing that is typical of spring.
Refreshing Seaside Restaurant Perfect for Spring
miele the DINER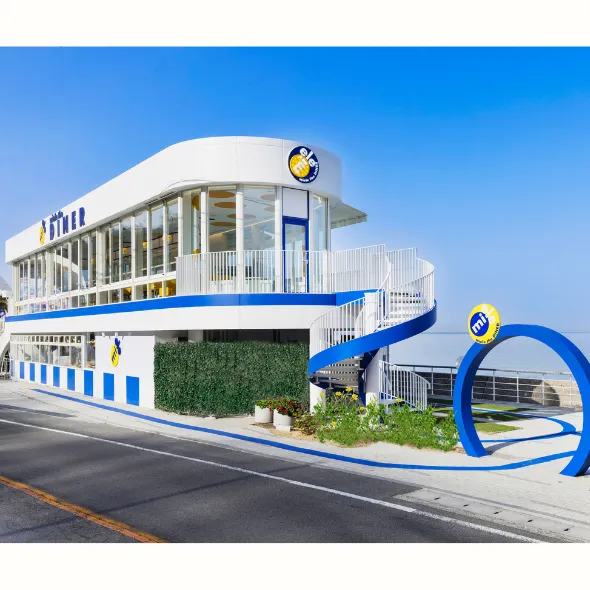 miele th DINER opened in March 2023 as a sister restaurant of a very popular cafe on Awaji Island.
The open and airy interior, which lets you feel the spring weather, combined with the stunning view of the ocean, makes it a popular spring tourist spot on SNS.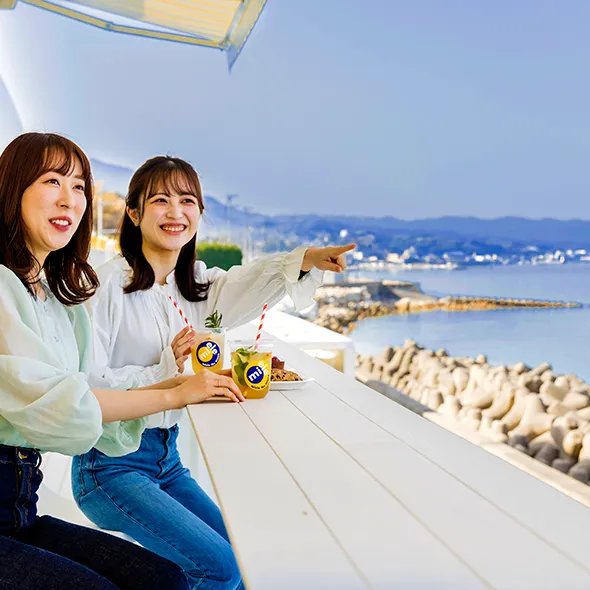 The terrace seating on the second floor, with its spectacular view, is a counter where you can enjoy original drinks and the café menu.
On the first floor, you can enjoy American-style seafood, steaks, and other dishes, and if you are looking for a hearty meal, this is the place for you.
Reservations can be made only for SEAFOOD DINER on the 1st floor.Click here for reservations
Lush Gardens and Beautifully Designed Flowerbeds During Spring
Akashi Kaikyo National Government Park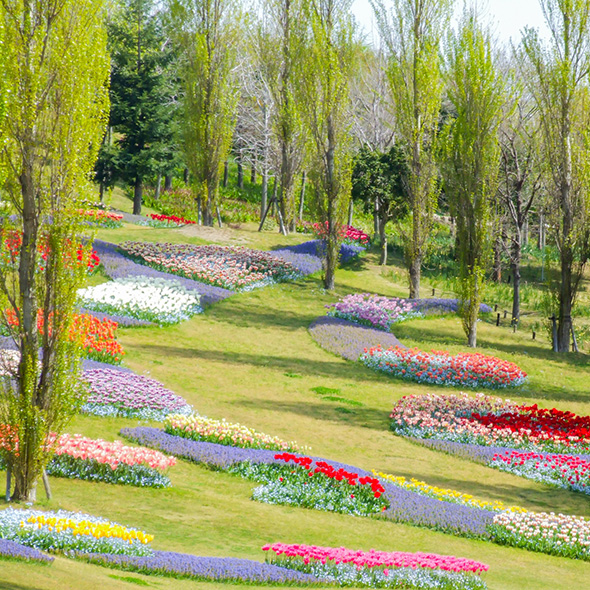 This National Akashi Kaikyo National Government Park is also famous as a flower spot on Awaji Island, along with Awaji HANASAJIKI.
In the spring season, tulips bloom and decorate the designed flowerbeds.
Early-blooming cherry trees are also planted, and if your timing is good, you may be able to see cherry blossoms together.
Please visit them when you come to Awaji Island.
Awaji Island is a great place to visit during the spring season. We look forward to your visit.