Akashi-Kaikyo Bridge, the World's Longest Suspension Bridge
The Akashi-Kaikyo Bridge, which connects Hyogo Prefecture's Tarumi Ward in Kobe City to Iwaya in Awaji City, is the longest suspension bridge in the world with an incredible length of 3,911 meters. The construction of the bridge drastically improved transportation and travel by connecting Shikoku, Awaji, and the mainland of Honshu, while also adding a breathtaking architectural feat to the visual landscape.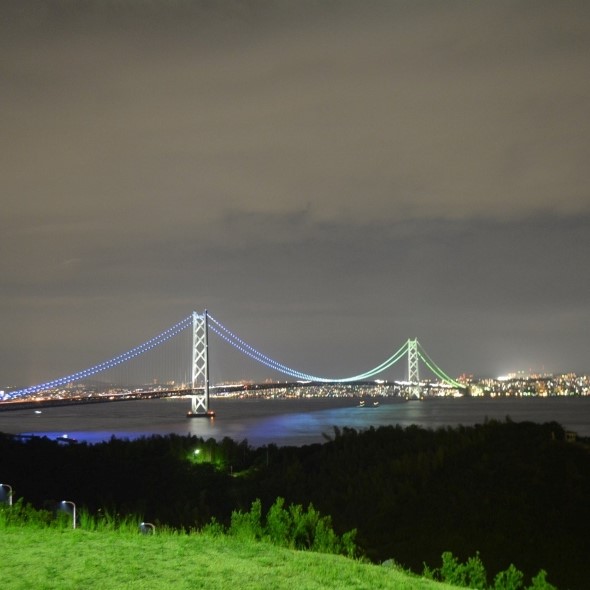 Affectionately referred to as the Pearl Bridge, the Akashi-Kaikyo Bridge lights up with beautiful "pearls" after dark. There are 28 illumination patterns on the bridge which change depending on the season. Every hour, the pearls form a rainbow that creates a striking reflection in the water below. Awaji Island has a spectacular view of the bridge against the backdrop of the Kobe skyline.
Cross the Akashi-Kaikyo Bridge for Fun Times in Awaji Island!
Here are the top two spots on Awaji Island to get that perfect view of the Akashi-Kaikyo Bridge, and snap some Instagram-worthy photos on your next vacation.
Boro Seikaiha: Overlooking the Bridge and the Seto Inland Sea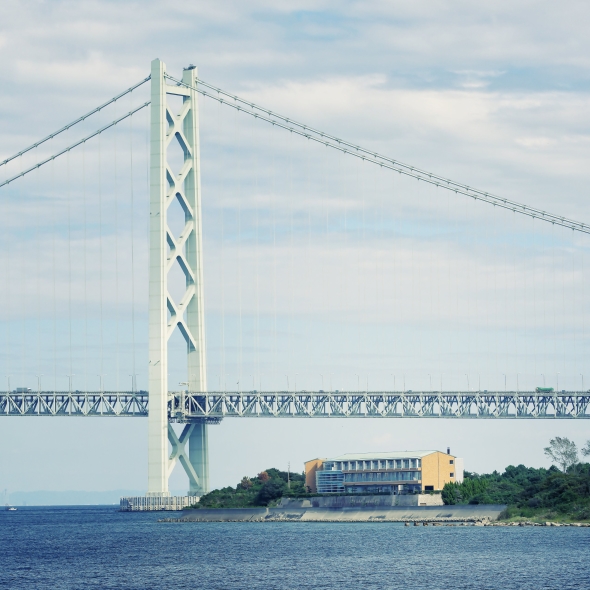 Located at the northernmost tip of Awaji Island, Boro Seikaiha commands a beautiful view of the Akashi-Kaikyo Bridge and the Seto Inland Sea. 
Awaji Chefs Garden: Overlooking the Bridge, Kobe, and the Osaka Bay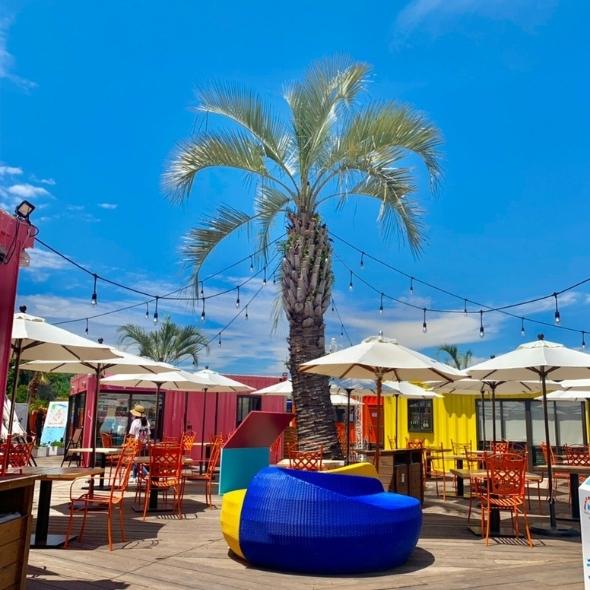 If you're looking to enjoy delicious food by the water with family and friends, we recommend Awaji Chef's Garden. A total of 27 shipping containers dot the seaside location, each containing a different restaurant offering its own menu using local Awaji ingredients, including tacos, burgers, crêpes, cocktails, and more. Sit at the Seaside Terrace for a view of the Akashi-Kaikyo Bridge, Kobe, and Osaka Bay.
| | |
| --- | --- |
| Name | Akashi Kaikyo Bridge |
| Area | Awaji City – Kobe City |
| Route | National Route 28 (Kobe-Awaji-Naruto Highway) |
| Management | Honshu-Shikoku Expressway |
| Opened | April 5th 1998 |