Awaji Island is located in the eastern region of the Seto Inland Sea, the largest island in Japan's Inland Sea. While it may be compact in size, Awaji Island boasts an abundance of natural splendor, historical importance, and cultural treasures. The island's remarkable charm is exemplified by its verdant landscapes, enchanting shorelines, and awe-inspiring sunsets.
Explore the wonders of Awaji Island during the summer season. With its idyllic coastal setting, the island offers plenty of attractions that will make your summer truly unforgettable. Awaji Island provides everything from scenic views to thrilling activities and delightful culinary experiences. Get ready to explore the 10 must-see spots that promise excitement, adventure, and delectable treats, ensuring an enjoyable summer getaway.
Nijigen no Mori: Immerse Yourself in Anime Paradise on Awaji Island
Nijigen no Mori is an anime theme park located on the scenic Awaji Island. This captivating destination offers visitors a gateway into the world of anime, manga, and pop culture.
Nijigen no Mori will hold a collaboration event with the popular anime "Demon Slayer" starting this summer. These limited-time events, named Nijigen no Mori x Demon Slayer Night Walk: Swordsmith Village (night) and Nijigen no Mori x Demon Slayer Mystery Solving Game: The Falling Flower Village and Scene of Illusions (day) are scheduled to start on July 28th for a limited time. Tickets are now available for purchase on the Nijigen no Mori website.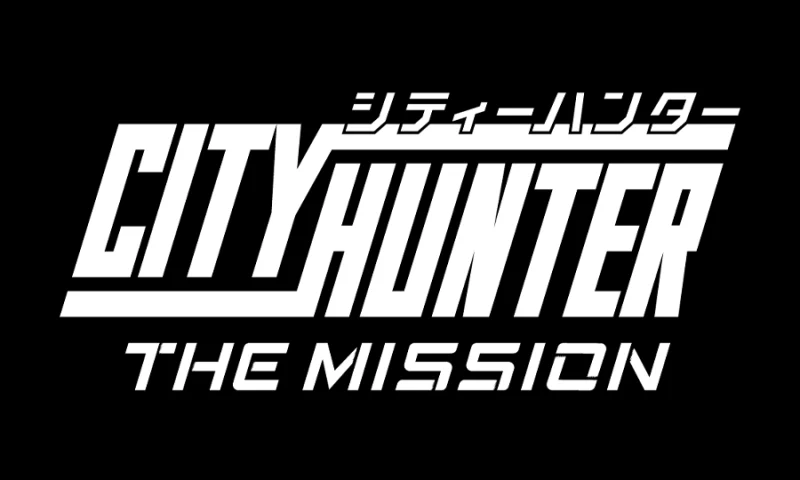 Also starting this summer, Nijigen no Mori will also collaborate with the popular franchise "City Hunter" with its CITY HUNTER THE MISSION program, a stealth infiltration game organized to celebrate the highly anticipated release of "City Hunter the Movie: Angel Dust". Visit Nijigen no Mori, immerse yourself in both collaboration events, and have the rare opportunity to enjoy the original goods and foods from the collaboration events!
Click here for details of NIJIGEN NO MORI
Awaji Hanasajiki: The Harmony of Flowers, Nature, and Beautiful Views
Awaji Island is renowned for its captivating natural landscapes and stunning views. One of the true gems located on this island is Awaji Hanasajiki, an exquisite flower field that enchants visitors with its vibrant colors and serene ambiance.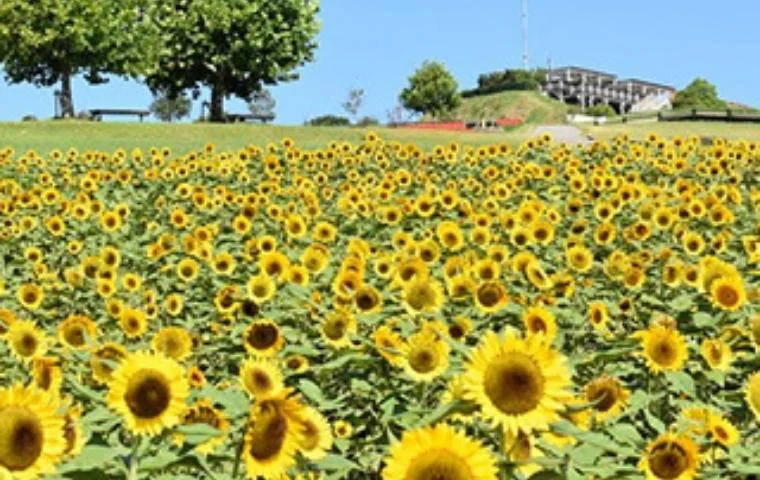 Awaji Hanasajiki offers a truly awe-inspiring experience during the summer months, as the vibrant sunflowers, delicate cleome, and enchanting blue salvia reach their peak. Visitors can revel in the breathtaking panorama of the sky, sea, and flower fields, all illuminated by the radiant sunshine. With approximately 200,000 vibrant sunflowers, pastel hues of cleome, and delicate shades of blue salvia, the visual spectacle is nothing short of extraordinary.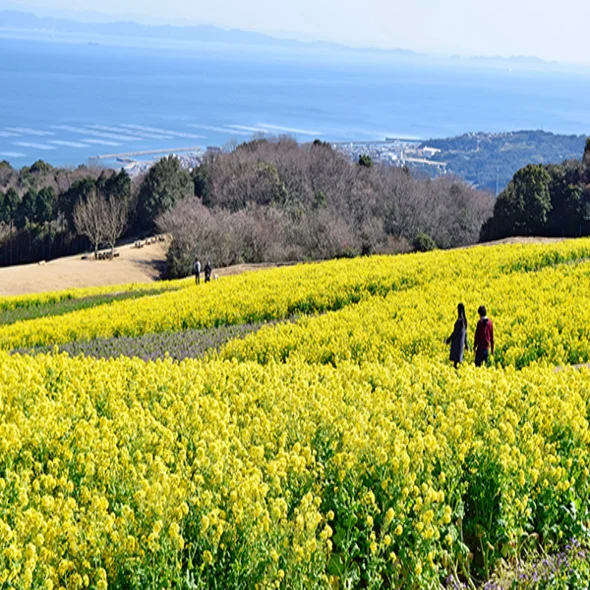 Admission to the park is free, and convenient public bus stops and parking lots are available, ensuring accessibility for all. Don't miss the opportunity to visit Awaji Island's great nature at Awaji Hanasajiki.
National Akashi Kaikyo Park: Unwind and Reconnect with Nature on Awaji Island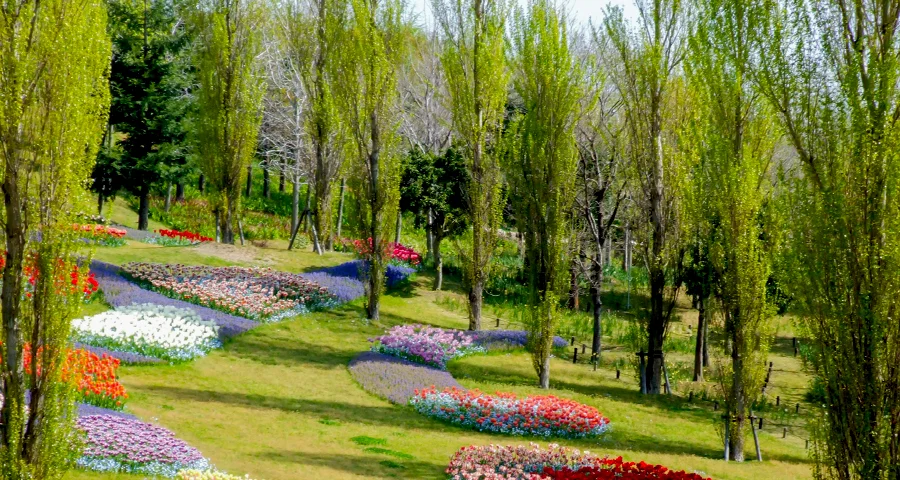 Akashi Kaikyo National Government Park is a park on Awaji Island known for its beautiful nature. Experience the best of summer at National Akashi Kaikyo Park where you can marvel at the vibrant sunflowers and captivating Japanese linden blossoms. Engage in thrilling activities at the playground, revel in the joy of splashing around in the water playground, and bask in the beauty of the sunflower's golden hues and the linden's purple and red blossoms. With craft experiences and events available for families, there is something for everyone in the park.
CRAFT CIRCUS: Awaji Island's Famous Pizza and BBQ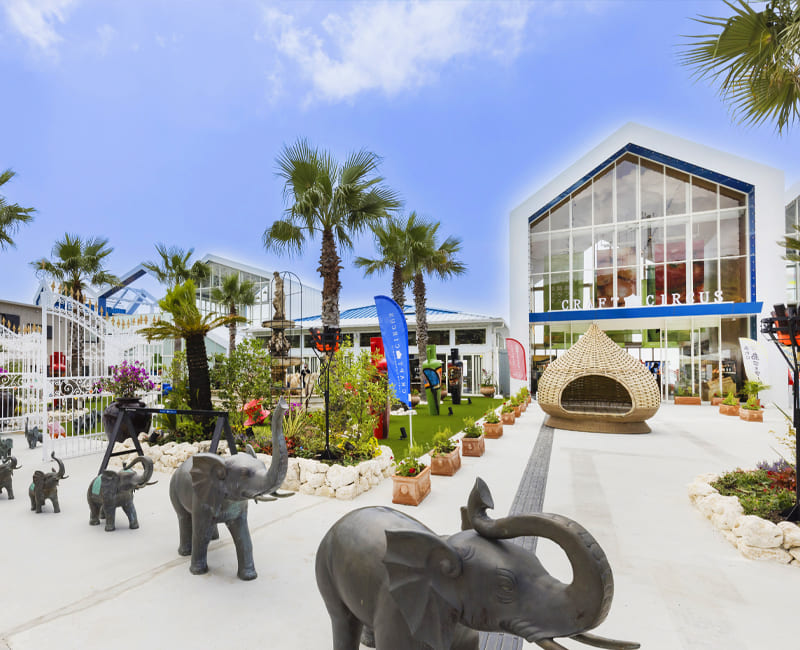 At CRAFT CIRCUS, you can satisfy your summer cravings with the popular menu featuring a variety of delicious options. Indulge in the seafood barbecue at Kaiou Market, relish the island's famous pizza at CRAFT KITCHEN, and treat yourself to refreshing gelato at Craft Marche.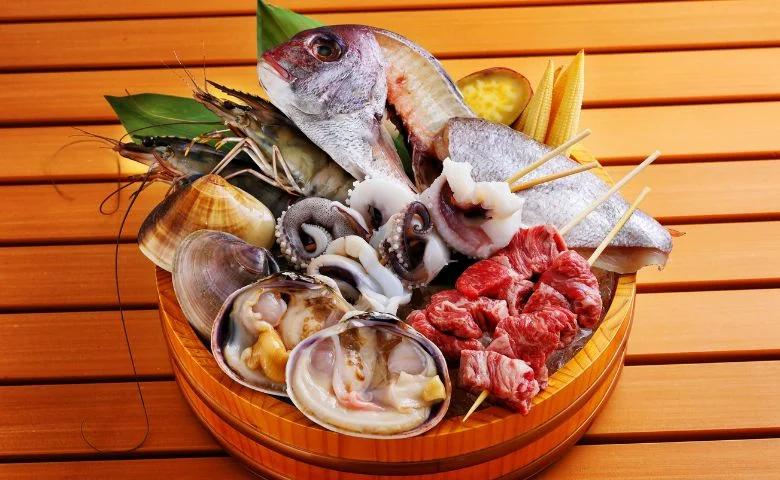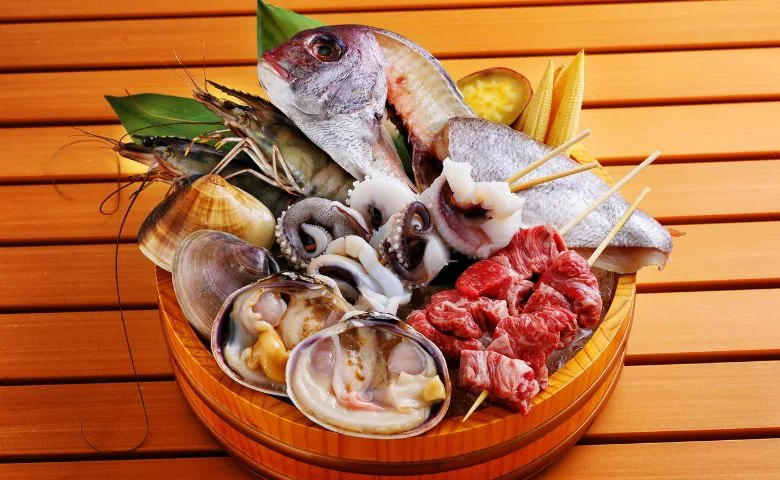 Awaji Island's culinary delights take center stage. With eight pizzas featuring locally sourced ingredients like onions, Awaji octopus, beef, and shirasu (whitebait), it is guaranteed that you will enjoy your food. These generously sized 40-centimeter pizzas are perfect for sharing. The lively atmosphere on the 100-meter-long seaside terrace adds to the experience. For those seeking a unique dining experience, enjoy barbecuing fresh seafood on the open-air terrace without the hassle of bringing your own supplies. CRAFT CIRCUS also offers a variety of menu items catering to children, including pasta and pizza.
Location
CRAFT CIRCUS
Address
2-2 Nojima-Hirabayashi, Awaji City, Hyogo Pref. 656-1724
Access
15 minutes by car from Awaji IC on Awaji-Kobe-Naruto Expressway. 10 minutes by car from Iwaya Port (Jenova Line Ferry).
Parking
80 spaces
Business Hours
Weekdays: 10:30-20:30 (last order 19:30)
Weekends/Holidays: 9:30-20:30 (last order 19:30)
Closed
Thursdays (excluding national holidays)
Tel
0799-82-1855
Website
https://awajicraftcircus.com/
Reservations
https://www.tablecheck.com/en/shops/craftcircus/reserve
Click here for details of CRAFT CIRCUS
Ocean Terrace: Indulge in a Sumptuous Steak Experience on Awaji Island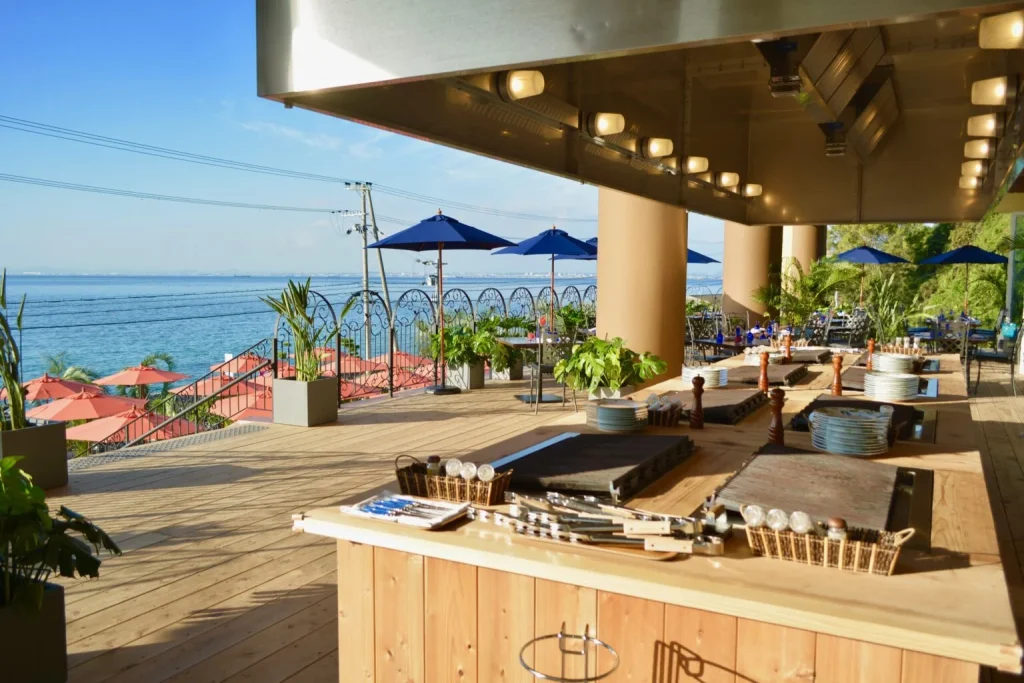 Enjoy the ultimate steak experience during summer at Ocean Terrace as the chef personally selects the premium beef from Awaji for your self-grilling on custom-made lava stones.
Awaji Beef is a highly regarded brand that undergoes rigorous certification processes, exclusively sourced from Tajima Cattle born on Awaji Island. With its exceptional marbling and tender texture, this beef offers a delightful blend of rich flavors and a melt-in-your-mouth experience.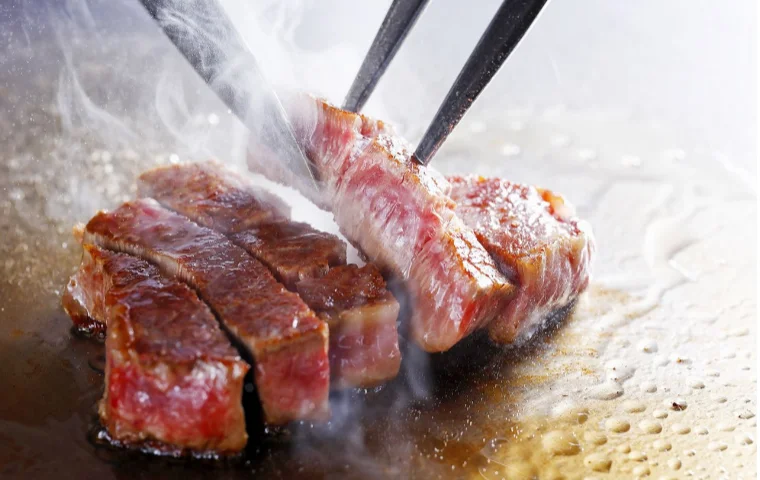 Relish your meal on the terrace seats, offering panoramic views of the serene blue sky and the Seto Inland Sea. As dusk descends, immerse yourself in the breathtaking spectacle of one of Japan's top 100 sunsets, while being gently caressed by the refreshing sea breeze. This ideal setting creates a truly memorable dining experience.
Click here for details of Ocean Terrace
Awaji Chef Garden by Pasona: A Global Culinary Experience with Stunning Ocean Views
At Awaji Chef Garden by Pasona, you can enjoy a wide variety of lunches, desserts, and drinks from all around the world while enjoying the spectacular ocean view.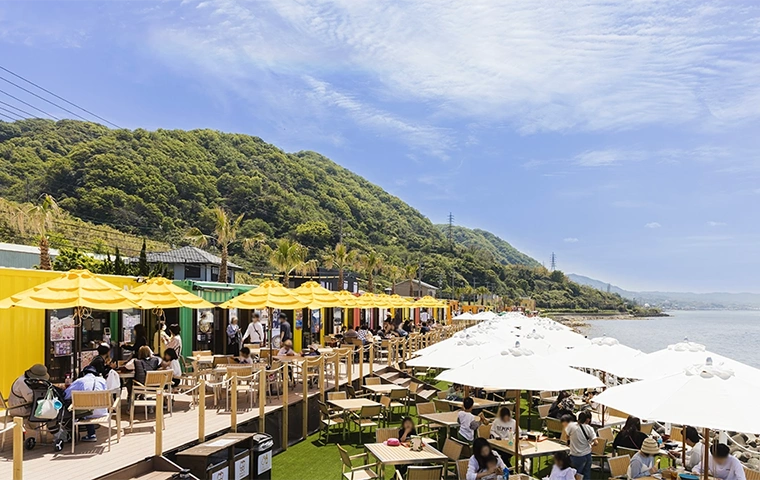 Popular lunch items include oyakodon (rice topped with chicken and eggs), kishimen (a type of udon noodle), Chinese cuisine, seafood chirashi sushi, steak, Vietnamese cuisine, Korean cuisine, and hamburgers. Popular desserts include crepes, churros, and soft-serve ice cream.
It is an outdoor complex featuring container houses that creates a unique backdrop. Eat delicious food while looking at the stunning Harima-nada Sea.
| | |
| --- | --- |
| Name | Ladybird Road |
| Address | 95-2, Nojima Todoroki, Awaji Shi, Hyogo Ken, 656-1722 |
| Parking lot | 86 cars *Temporary parking is available nearby. |
| Operation Hours | Varies from store to store. |
| Tel | 0799-64-7530 |
HELLO KITTY SMILE: An Adorable Experience on Awaji Island
Embark on a magical journey into the captivating undersea world of Hello Kitty, where mesmerizing media art brings the beloved character to life during the summer season. At HELLO KITTY SMILE, a world of wonder awaits, offering an array of exciting activities for visitors of all ages.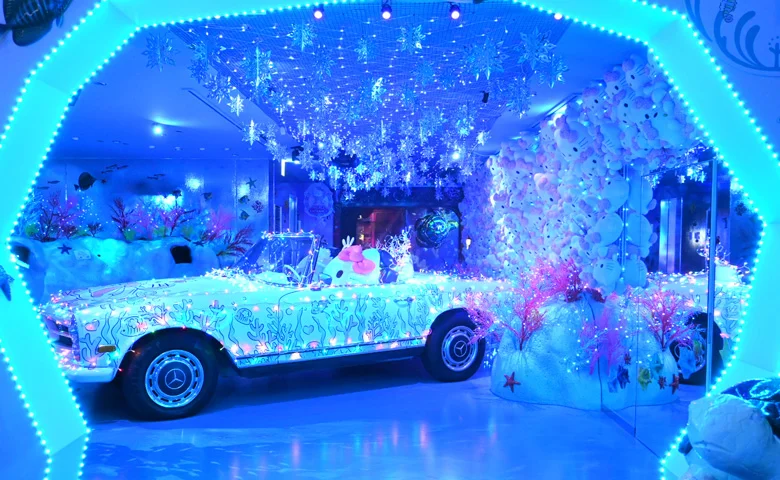 Engage in meet-and-greet sessions with Hello Kitty, dance with them, and create your own personal Hello Kitty pottery through an unglazed pottery experience that will leave you with unforgettable memories with the characters.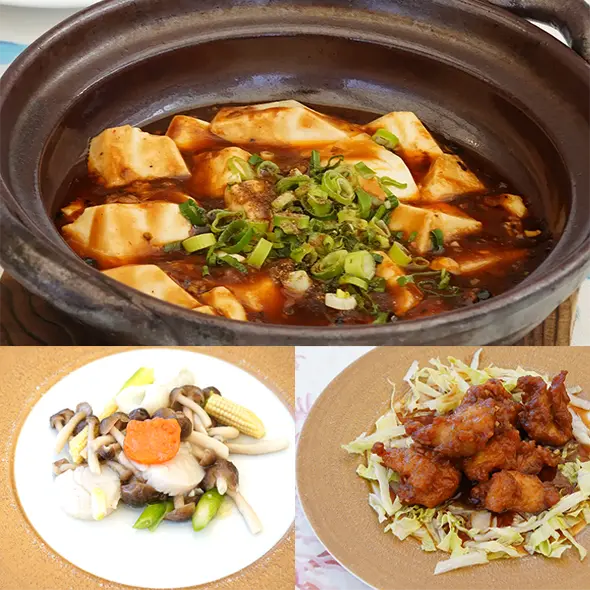 As lunchtime approaches, savor the delectable flavors of Chinese cuisine at Garden Terrace. During café time, HELLO KITTY SMILE offers a charming selection of teas and beautifully crafted latte art featuring Hello Kitty. You can also order the delightful almond tofu and mango pudding on the Garden Terrace.
Don't forget to explore the charming stores where you can find a wide variety of original Hello Kitty and Sanrio goods to take home as treasured souvenirs. Capture picture-perfect moments at cute photo spots designed to make your memories shine even brighter.
©'23 SANRIO CO., LTD. APPR. NO. L640006
Click here for details of HELLO KITTY SMILE
miele: Exquisite Flavors and Picturesque Views on Awaji Island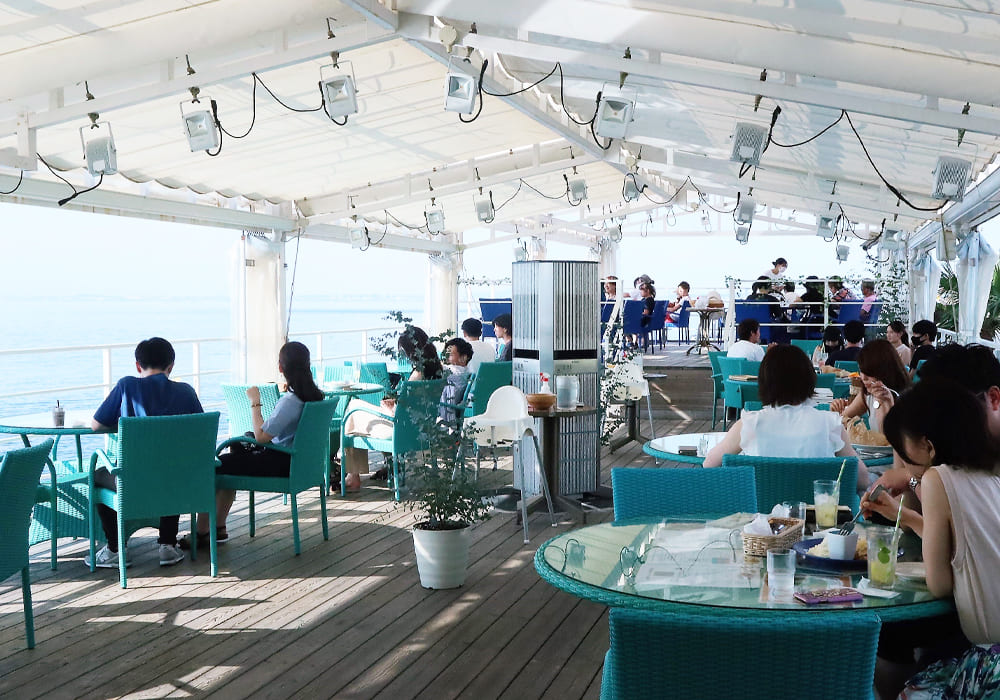 Located in the heart of Awaji Island, miele is a true culinary gem that offers an unparalleled dining experience. Combining exceptional food, top-notch service, and breathtaking views, this restaurant creates an unforgettable journey for the senses. Prepare to be enchanted by the harmonious blend of delicious cuisine and stunning natural surroundings at miele.
One dish that has gained tremendous fame at miele is the shirasu pizza, also known as whitebait pizza. A visit to this restaurant is incomplete without savoring this exquisite creation. The attentive staff will continuously pour shirasu onto your pizza until you indicate to stop, ensuring a generous serving of this delightful ingredient.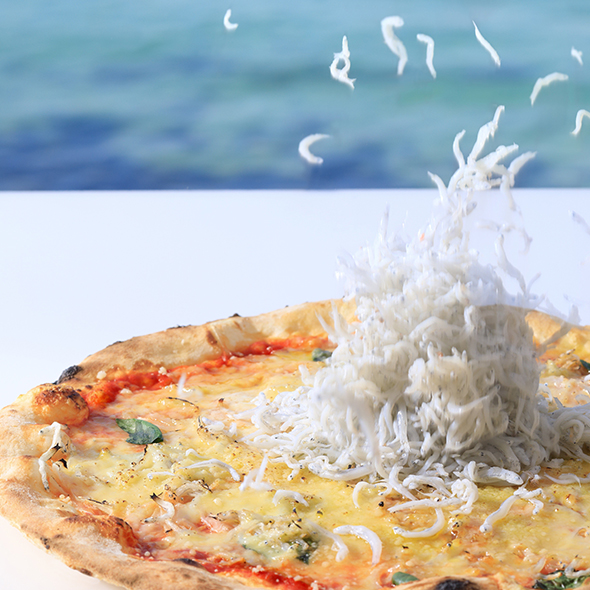 At miele, you can taste delicious desserts inspired by honey. With 13 types of honey from around the world, the chefs create unique and beautiful dishes. The honey waffle has the perfect blend of sweetness and tanginess. Pair it with homemade honey lemonade or honey-flavored beer for an even more delightful flavor. Experience the ultimate pleasure of savoring unique cuisine at miele, while being captivated by the beauty of the ocean in the summer.
Name
miele
Adress
785-9 Nojimahikinoura, Awaji City, Hyogo Pref. 656-1721
Tel
0799-80-2600
Operation Hours
Weekdays 11:00~19:00 (L.O.18:30)
Sat., Sun, & Public Holidays 9:30~19:30 (L.O.19:00)
Closed: Tuesdays
In Aug. and Sept. it will not be closed on Tuesdays
Website
https://www.miele-da-scuola.com/
Click here for details of miele
Zenbo Seinei: Discovering Tranquility and Inner Peace on Awaji Island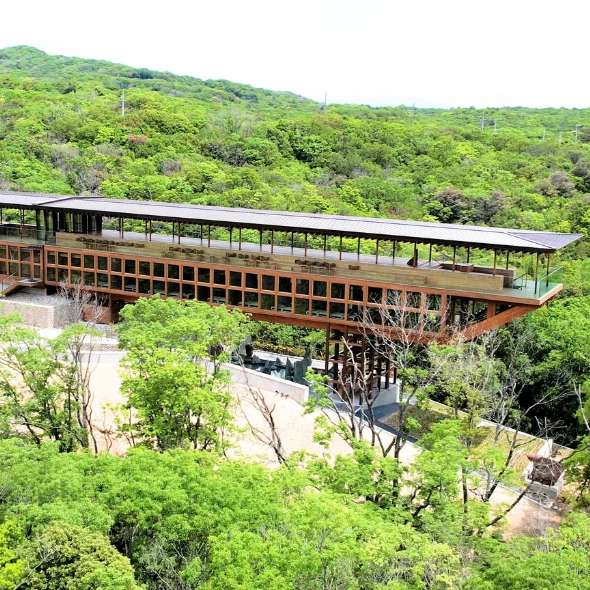 Zenbo Seinei is a sanctuary on Awaji Island dedicated to rejuvenating both the body and mind. You can immerse in various activities that promote your wellbeing, including yoga and meditation. Designed by the renowned Japanese architect Shigeru Ban, Zenbo Seinei showcases an innovative and sustainable architectural approach. Utilizing materials such as Japanese Cedarwood, the building harmoniously blends with its natural surroundings. The 100-meter-long deck of Zenbo Seinei provides an outstanding 360° view of the natural surroundings of Awaji Island.
Summer is a good time to unwind and take a break from the hustle and bustle of everyday life and through activities such as meditation, Zen tea ceremonies, and Zen calligraphy, you can improve your mental well-being, self-expression, and healthy lifestyles.
Click here for details of ZEN Wellness SEINEI
The Perfect Combination of Luxury and Nature at GRAND CHARIOT Hokutoshichisei 135°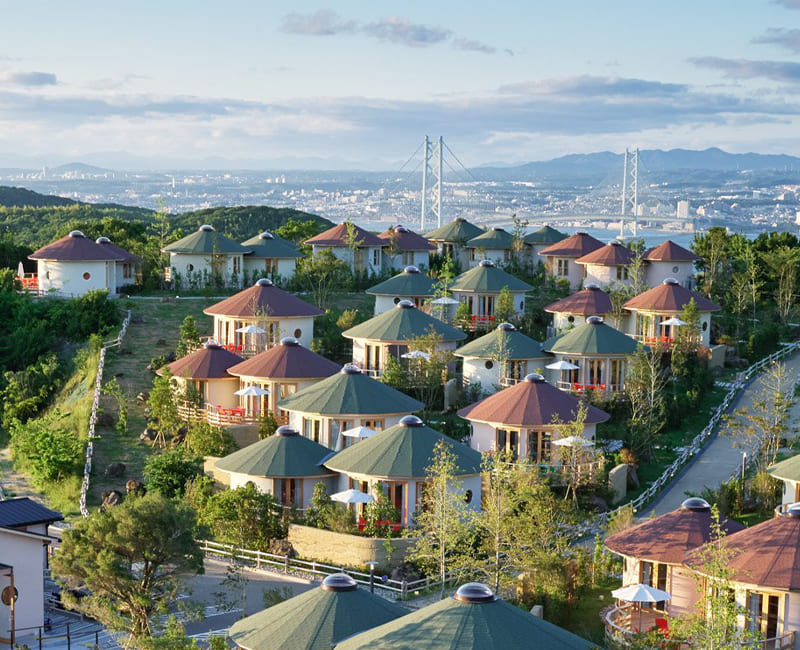 Located on the picturesque Awaji Island, GRAND CHARIOT Hokutoshichisei 135° stands as one of the best hotels on Awaji Island, offering a perfect blend of luxury, comfort, and serenity. This exceptional retreat facility has been honored with the prestigious title of "PLATINUM HOTELS Top Quality Inn" by Rakuten Travel in February 2022.
At Grand Chariot, every room has been thoughtfully designed to provide a rejuvenating experience. Skylights in the ceiling invite the gentle morning sun, awakening guests in the most soothing manner and fostering a harmonious connection with nature. The interiors exude a cozy and inviting ambiance, enhanced by captivating wooden accents that infuse the space with warmth and elegance. Relax in the ultimate comfort with cypress baths, offering a delightful fusion of relaxation and the therapeutic aroma of cypress wood.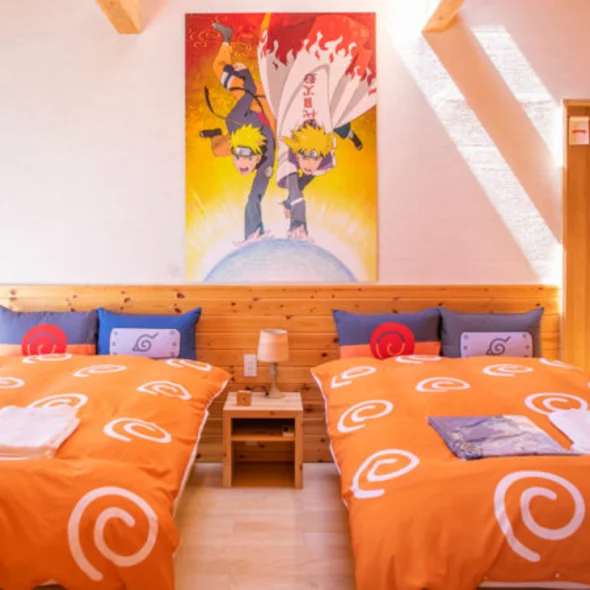 In addition to that, you can also find themed rooms featuring beloved characters such as Hello Kitty, Naruto, and Crayon Shin-chan. These delightfully themed accommodations will offer an unforgettable experience, where guests of all ages can bask in the charm and nostalgia of their favorite characters throughout their stay.
Escape to Grand Chariot this summer for a blissful and rejuvenating experience. Unwind with your friends or family in a tranquil setting, perfect for relaxation and creating lasting memories.
Click here for details of GRAND CHARIOT
Awaji Island comes alive in the summer, offering a delightful array of experiences. Explore stunning flower fields, indulge in fun-filled attractions, discover adorable photo spots, savor mouthwatering meals, and witness breathtaking sunsets. Awaji Island invites you to immerse yourself in its summer wonders.