Awaji Island, situated in the eastern part of the Seto Inland Sea, is the largest island in Japan's Inland Sea. Despite its relatively small size, Awaji Island is rich in natural beauty, historical significance, and cultural heritage. The island is renowned for its stunning landscapes, including lush greenery, captivating coastline, and breathtaking sunsets.
However, you might find yourself hesitating to embark on a journey to Awaji Island, fearing the complexities of travel planning or uncertainties upon arrival. To solve your concerns and worries, Awaji Island boasts an innovative solution, using an avatar concierge that can engage in conversations, offer guidance, and provide invaluable consultation to anyone contemplating or currently exploring the wonders of Awaji.
In this article, we will introduce you to Awaji Island Avatar Concierge and its benefits to make your trip to Awaji Island more convenient and enjoyable.
Introduction to Awaji Island Avatar Concierge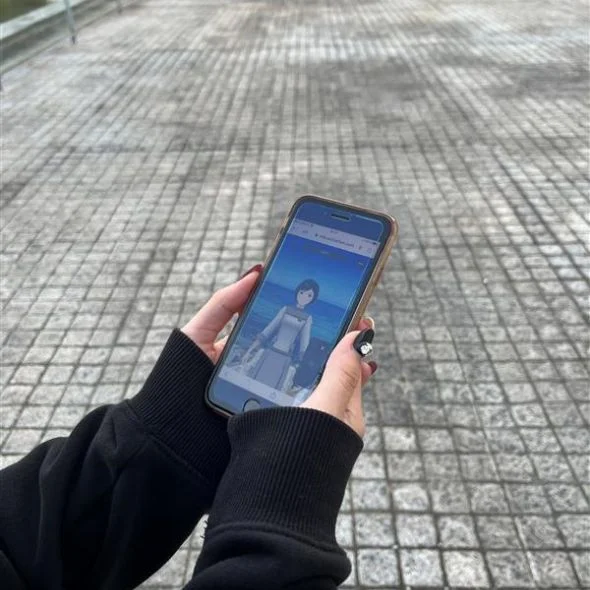 Awaji Island Avatar Concierge is a free and invaluable service that offers you the opportunity to consult with an avatar concierge regarding every aspect of your travel to Awaji Island. The avatar concierge provides a seamless experience by assisting you in three key areas: trip planning before your visit, restaurant reservations, and ongoing consultation throughout your stay. Whether you seek advice on the best travel routes, recommendations for delightful dining experiences, or any other inquiries, the knowledgeable avatar concierge is ready to answer all your questions. The Awaji Island Avatar Concierge is very convenient as you can access it directly from your phone, ensuring that expert guidance is always at your fingertips.
How to Access Awaji Island Avatar Concierge
Anime Park Nijigen no Mori
Nijigen no Mori is a popular entertainment complex on Awaji Island that showcases the rich world of Japanese anime. The theme park features various immersive anime attractions and serves as a hub for anime enthusiasts and fans of Japanese pop culture. Nijigen no Mori attracts a diverse range of visitors, including domestic and international tourists.
Click here for details of NIJIGEN NO MORI
As you enter from the Nijigen no Mori F parking lot, you will be greeted by an attentive avatar concierge stationed in front of the "INFORMATION" area. This avatar concierge is your gateway to a wealth of knowledge about Awaji Island, Nijigen no Mori, and its surrounding facilities. Whether you have inquiries about access routes, wish to engage in a friendly chat, or require any assistance, the avatar concierge is ready to provide you with a seamless and personalized experience.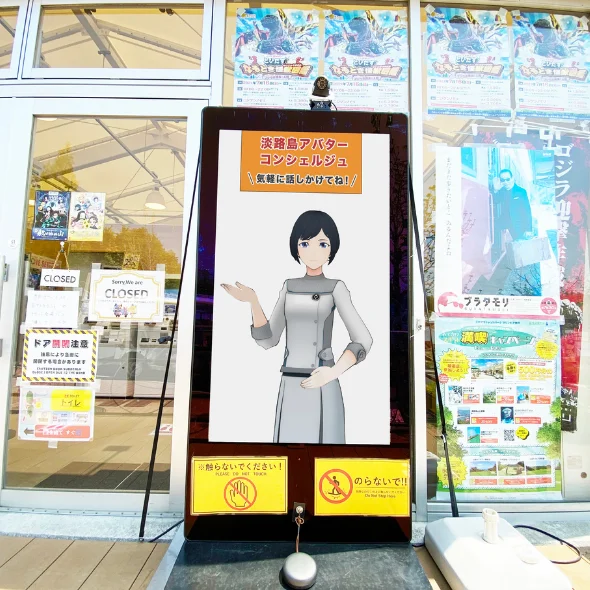 Engage in a conversation with our friendly avatar concierge and receive a special coupon that can be used at a nearby restaurant! Our avatar is delighted to offer this exclusive benefit as a token of appreciation for your visit.
Learn more here: Coupon NEWS
Awaji Island West Coast Website

Planning a trip to Awaji Island during consecutive holidays can be both exciting and overwhelming. Rest assured, Awaji Island Avatar Concierge is here to assist you every step of the way. Unlike a standard chatbot, the avatar concierge engages in direct conversations with customers, providing personalized recommendations and solutions that cater to your specific needs. Whether you are seeking guidance on the best places to visit or assistance in creating a well-structured itinerary, the Avatar Concierge is well-equipped to offer valuable insights.
You can talk to the Avatar Concierge on the Awaji Island West Coast website. Click on the "Talk to Avatar Concierge" icon in the lower right corner. You can easily consult with us from your cell phone or PC.
Details of Awaji Island Avatar Concierge
Consultation is free of charge.
Hours of operation: Weekdays 10:00-19:00, Weekends and holidays 10:00-17:00
Recommended time of use: Before and during travel
Contents of inquiries: About reservations, business hours, travel plans, transportation access to/from Awaji Island
Don't miss out on the opportunity to experience the awe-inspiring opportunity to engage with the captivating Awaji Island Avatar Concierge, and unveil the enchanting wonders that adorn the stunning landscape of Awaji Island.