Nijigen no Mori is an Anime Theme Park on Awaji Island where popular anime characters are presented in a real world, integrated with nature and technology. You can enjoy Dragon Quest Island, NARUTO & BORUTO Shinobi-Zato, Godzilla Interception Operation, Crayon Shin-chan Adventure Park, and even the limited time collaboration events!
In this article we present two one-day itinerary ideas for this magical place.
Tour 1:
1. 11:00~ "Dragon Quest Island" at Nijigen no Mori
"Dragon Quest Island" is an outdoor field RPG attraction, which is a fusion of real and digital world, where you can explore the world of "Dragon Quest", with your own feet as the main character of the story. You will certainly walk a lot and be ready for a good late lunch.
© 2021 ARMOR PROJECT/BIRD STUDIO/SQUARE ENIX All Rights Reserved.
2. 14:00~ Late Lunch at Craft Kitchen in Craft Circus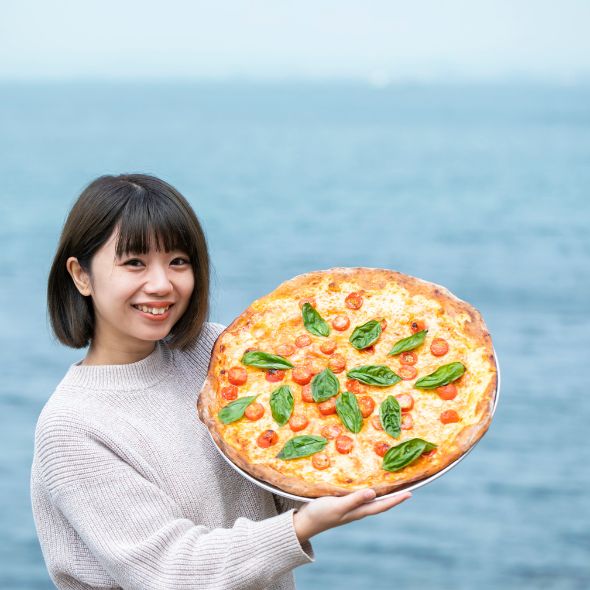 Craft Circus offers seaside restaurants and markets with fresh seafood and a dazzling ocean view. At Craft Kitchen, one of the restaurants, you can treat yourself to a 40-cm diameter pizza and "Mega size Awaji Beef Hamburger". A world- renown Kobe Beef is limited to those cows grown in Hyogo Prefecture. Awaji Island is famous for growing many cows of Tajima breed, a base for this Kobe beef.
For those who are into seafood, Kaioh Ichiba Restaurant houses two fish tanks: a 2-meter high dome-shaped tank for wild-caught squids and a 4-meter long tank for fish caught in Seto Inland Sea. Based on a menu, a chef picks fish out of the tank and turns it into a fresh sashimi or sushi!!
Tour 2:
1. 11:00~ "Demon Slayer" Riddle-Solving Walk – "Flower-Falling Village & Phantom View"
It is a day time game of solving riddles by walking approximately 1 km through the "Demon Slayer" attraction area at Nijigen no Mori. You will meet characters who are originally drawn by ufotable for this riddle throughout your walk!
Time: roughly 90 min. (varies according to how quickly you can solve a riddle)
Open: 10:00~16:30 (last in at 16:30)
©吾峠呼世晴/集英社・アニプレックス・ufotable
2. 13:00~ Nojima Zoo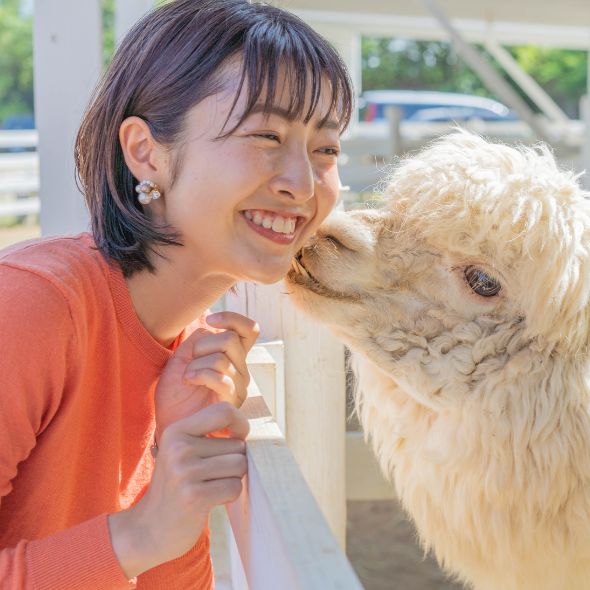 Nojima Zoo is located at Nojima Scuola,  an entertaining complex with restaurants and markets that is housed in a renovated closed-down elementary school. The zoo houses alpacas, goats and some small animals. One alpaca named Raul is known to kiss only ladies and was featured in several TV news programs! Try yourself and see whether it is true or not! You can also feed animals.
Open: Weekdays 11:00~16:00
Sat., Sun. & Public Holidays 10:00~16:00 (13:00~14:00 animals in recess)
Closed: Wednesdays (Open if it is a Public Holiday)
3. 17:30~ Demon Slayer – Mt. Natagumo Night Walk at Nijigen no Mori
A limited time collaboration with the Demon Slayer anime!
While you walk 1.2 km in the world of Demon Slayer, created with projection mapping in the forest, watch the war at Mt. Natagumo recreated right in front of your eyes. Your assignment is collect the materials for Tanjiro's new sword.
Approx. time required: 90 min.
Open: 17:50~20:59 (Last in at 20:45)
Time Period: until January 27th, 2024