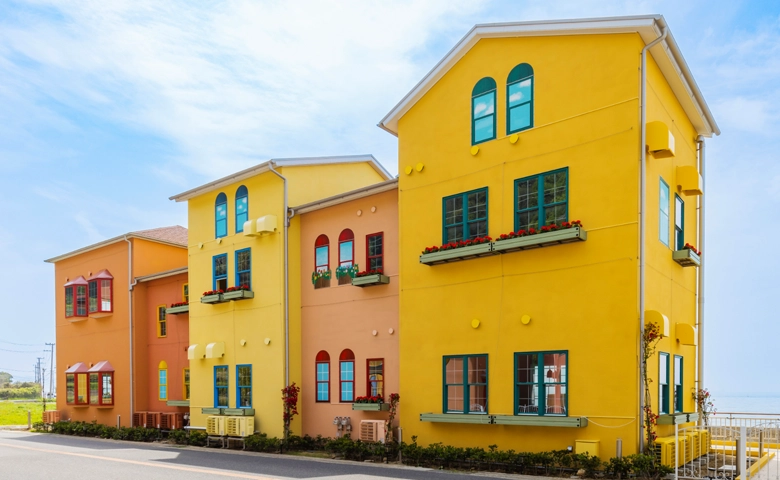 A new spot on the west coast of Awaji Island, the Seaside Mall, which opened along the Sunset Line, is an establishment of colorful houses, each with two floors. On the first floor on the seaside side of the mall is Soup Shop Gotairiku. This soup shop is likely to become popular as a quick lunch spot. Awaji Island is famous for its vegetables, and the soup made by simmering freshly picked vegetables is full of vegetable flavor. The name "Gotairiku" means "five continents," and there are soups from all over the world. The top photo is borscht soup. The set comes with your choice of rice or bread and salad. Soups can also be purchased separately.
Soup Set at1200 yen
The soup lineup looks like this.
Three soups with plenty of onions from Awaji Island
Onion consommé soup
Onion gratin
Onion potage
Other soups with a different flavor are here
Ukraine Borscht
Sanlatin
Pot-au-feu
Samgyetang
Clam chowder
Corn chowder
Samgyetang
This genuine samgyetang soup is filling and satisfying. The chicken is tender and separated into small pieces so that it is easy to eat.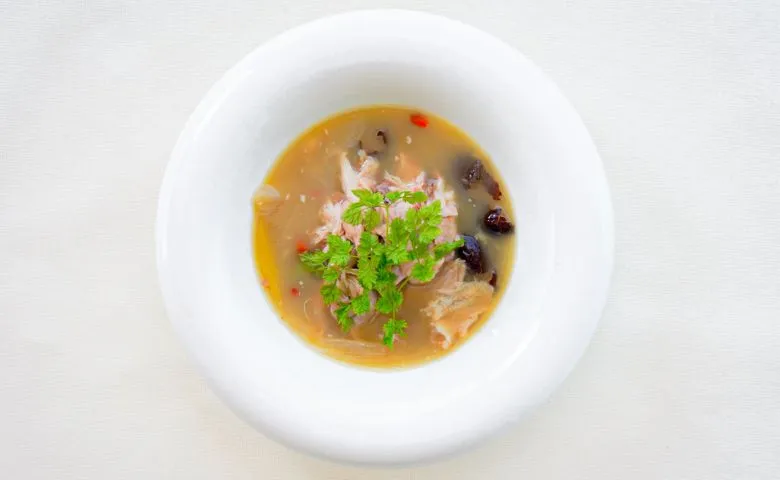 Clam Chowder
A creamy clam chowder is with plenty of vegetables and scallions in a dashi broth.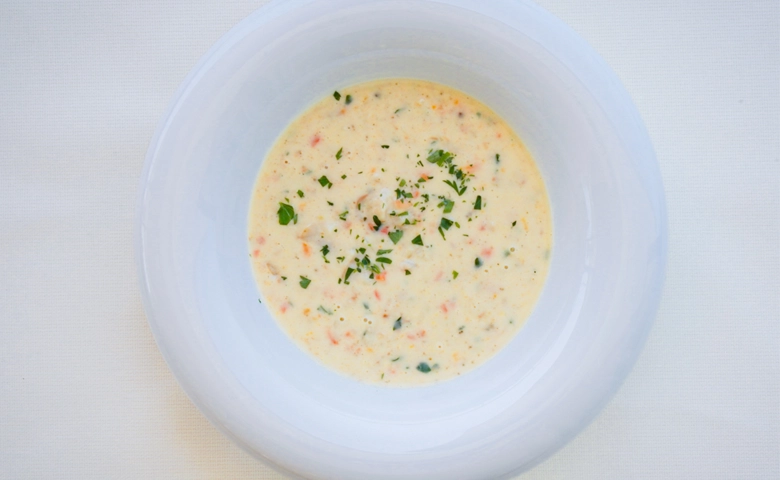 We have a wide variety of bread
Butter rolls
Croissants
Campagne
Brioche
Piroshki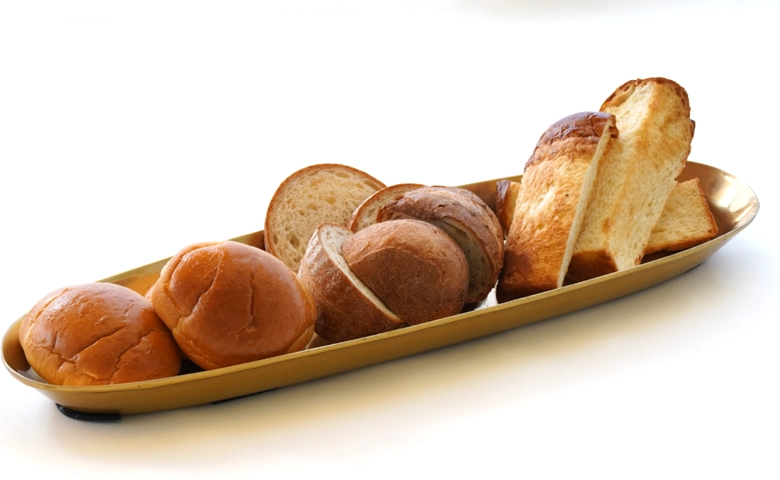 The photo below shows piroshki. The bread is sticky and the ground meat inside is juicy and goes well with the soup.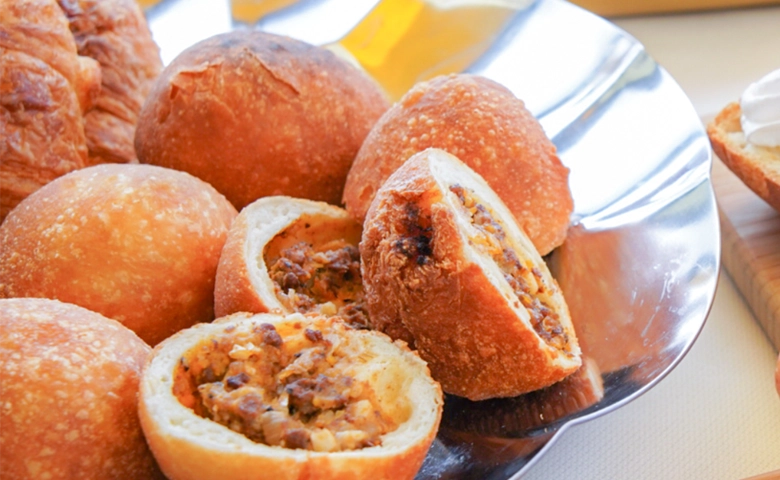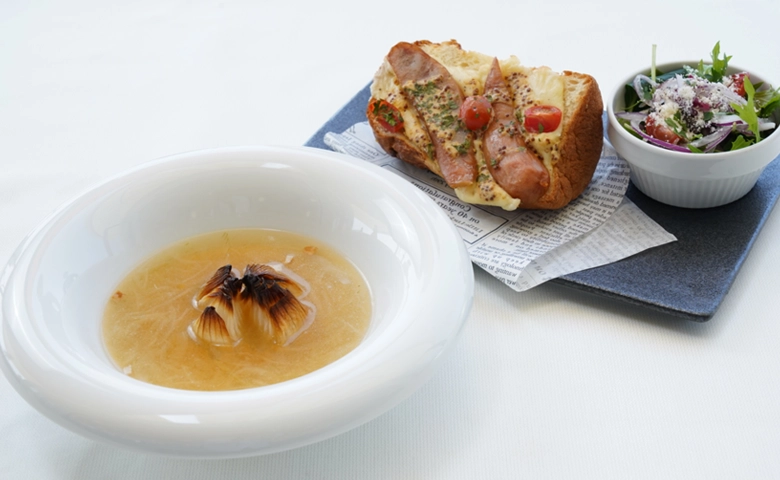 This soup above is made with plenty of Awaji Island onions, a specialty of Awaji Island. It is a perfect experience for sightseeing on Awaji Island.
There are many other special soups. For I myself who love soup, this is a restaurant that I want to enjoy on a daily basis.
Lady Bird Road is located just past the newly opened Awaji Chef Garden by PASONA along the coast. Please enjoy a stroll along the seashore and come to the new spot, Seaside Mall.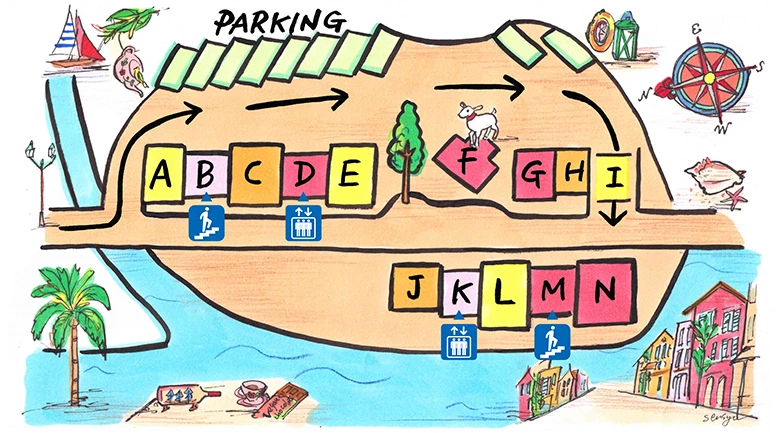 The "J" location on this map is Soup Shop Gotairiku.
Opening Hours
11:00 – 20:00
Closed
Tuesday
| | |
| --- | --- |
| Name | Ladybird Road |
| Address | 95-2, Nojima Todoroki, Awaji Shi, Hyogo Ken, 656-1722 |
| Parking lot | 86 cars *Temporary parking is available nearby. |
| Operation Hours | Varies from store to store. |
| Tel | 0799-64-7530 |