Here are some recommended spots for a trip to Awaji Island and a reward for your hard work. These are places that are a little more luxurious than usual, for either solo trip or a trip with friends.
Awaji Island Travel Recommendation No.1: The Reward Is a Steak
Awaji Island is a production center of Japanese beef. How about rewarding yourself for your hard work by eating plenty of rare Awaji beef? There are two restaurants where you can enjoy Awaji beef.
Steak Restaurant with Ocean View, Ocean Terrace
"Ocean Terrace" is like a seaside resort. The terrace seats are recommended for the coming season and are the perfect spot to enjoy the sunset. In addition to the Awaji Beef Comparison Set, there is also a set in which you can choose your favorite part of the beef and the amount of beef you would like to eat. You can choose to have the chef grill the beef for you or cook it yourself on a special lava-stone grill.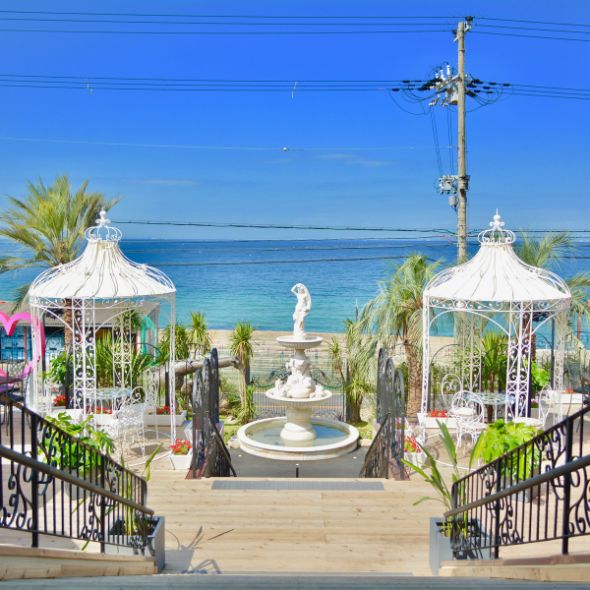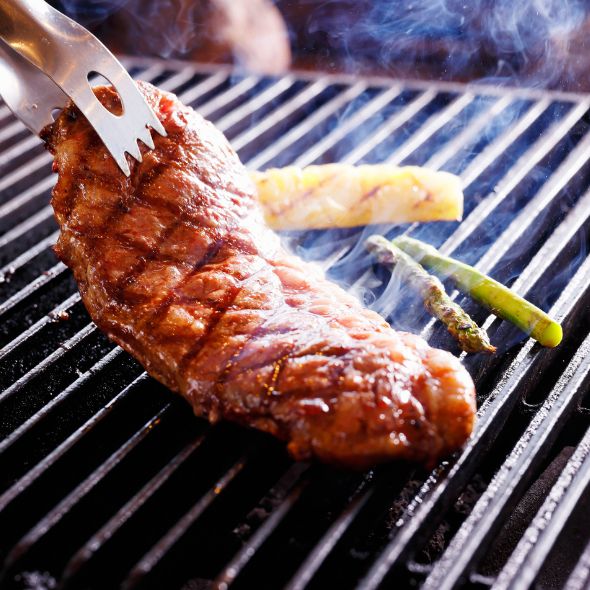 Click here for details of Ocean Terrace
High-Quality Teppanyaki with Seafood: Aman no Shokutaku SAJIKI
The Awaji Beef Teppanyaki Full-Course Menu includes freshly harvested seafood from Awaji Island, making this a luxurious set menu where you can enjoy both meat and seafood. We have a large wine cellar, and the manager, who is a certified sommelier, will select the best pairing wines for you. You can relax and unwind in the Japanese modern atmosphere.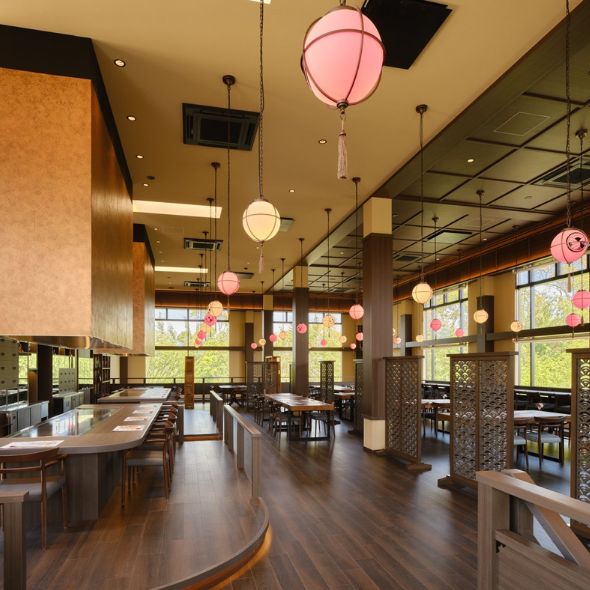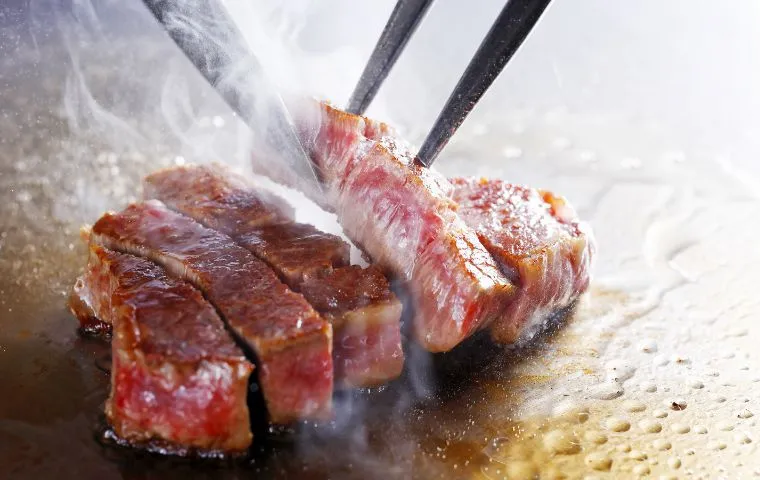 Click here for reservations Utage Click here for reservations Sajiki
Click here for details of Aman no Shokutaku
Awaji Island Travel Recommendation No.2: Reward your body! Healthy Lunch with Lots of Vegetables
Freshly Picked Vegetable Salad and Freshly Baked Bread: Farmer's Restaurant Haru San San
Lunch at a Farmer's Restaurant is a lunch that makes your body happy because it is not easy to eat this many vegetables. The deliciousness of the vegetables in the heaping salad can only be found in the area where they are harvested. The warmth of the wooden interior, the fields spreading out before you, and the nostalgic warm atmosphere make this a rewarding lunch spot.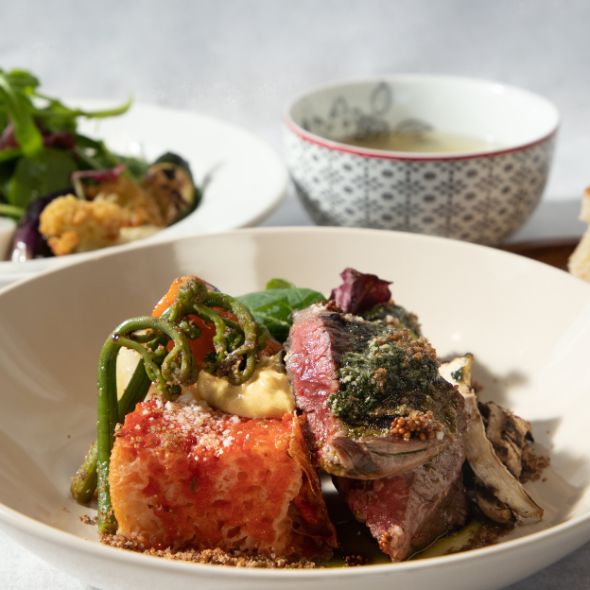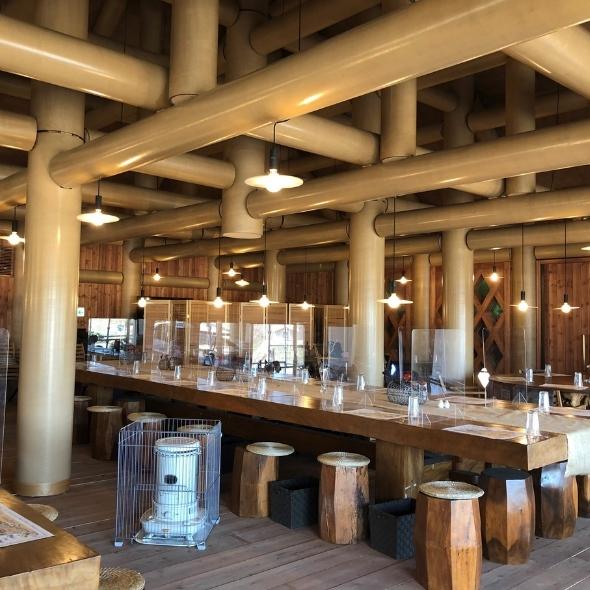 Click here for details of Haru San San
Set Lunch with Extensive Salad Buffet: Nojima Scuola
A salad buffet of locally grown vegetables is included when you order an omelet, pasta, curry, or any other item from the café menu. The salad buffet includes hot vegetables, and even if you only take a small portion of each item, the salad alone is enough to fill a mountain! Dogs are welcome in the outside seating area of the first-floor café. This is also a great lunch spot to stop by when you want to eat plenty of vegetables.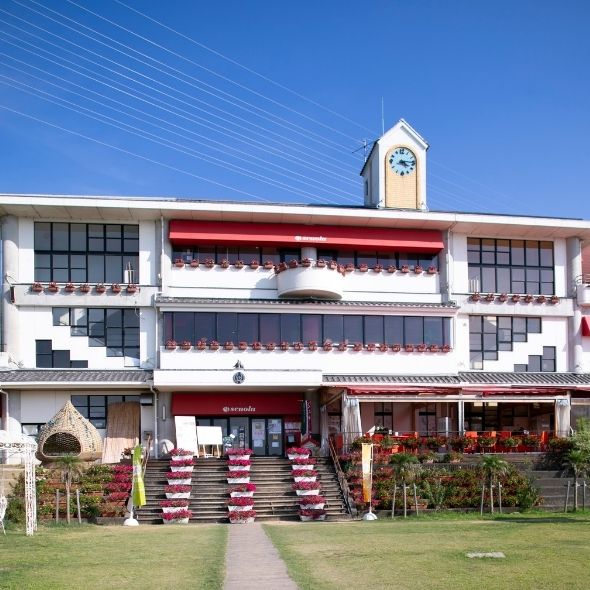 Awaji Island Travel Recommendation No.3: Mindfulness in a Healing Space
A New Retreat Experience at ZENBO SEINEI
Unique among the many facilities on Awaji Island is ZENBO SEINEI, a facility dedicated to the ZEN experience. The open-air wooden deck is over 100 meters long, built in line with the surrounding green ridge. You can take a day plan that includes light stretching, breathing exercises, and meditation. Take a deep breath and reset your mind in the great outdoors. The meticulously prepared ZENBO cuisine offered is an original menu with carefully selected ingredients and seasonings. This is a luxurious time that can only be experienced on Awaji Island. Many people participate solo, making this a truly rewarding experience.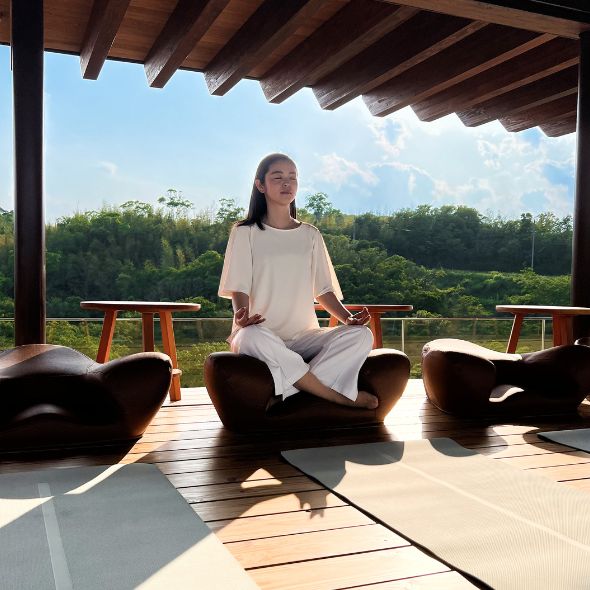 Click here for details of ZEN Wellness SEINEI
Awaji Island Travel Recommendation No.4: Time to Heal at a Seaside Resort Café
This two-story café-restaurant stands on the seaside of Awaji Island's west coast, and the second floor is a relaxing café where you can enjoy the view. If the weather is nice, it is the best location to enjoy the sunset at the counter seats on the terrace while enjoying original drinks, tarts, and other café menu items. You will be healed by the extraordinary view. After enjoying the sunset, we recommend having dinner directly down on the first floor, where you can enjoy American-style seafood and steaks.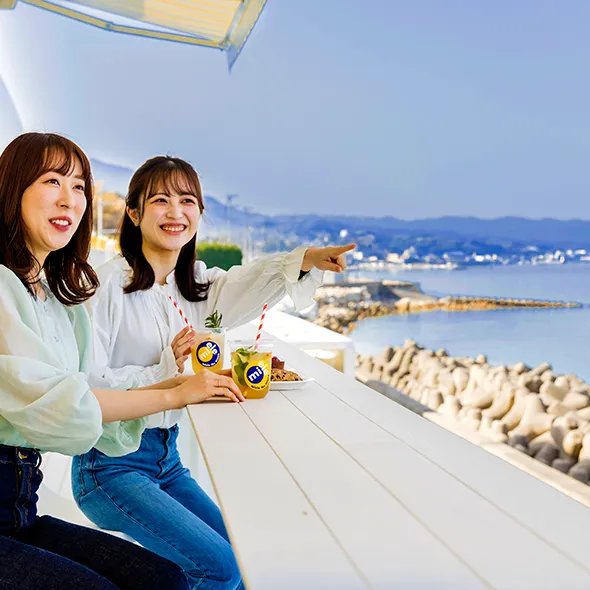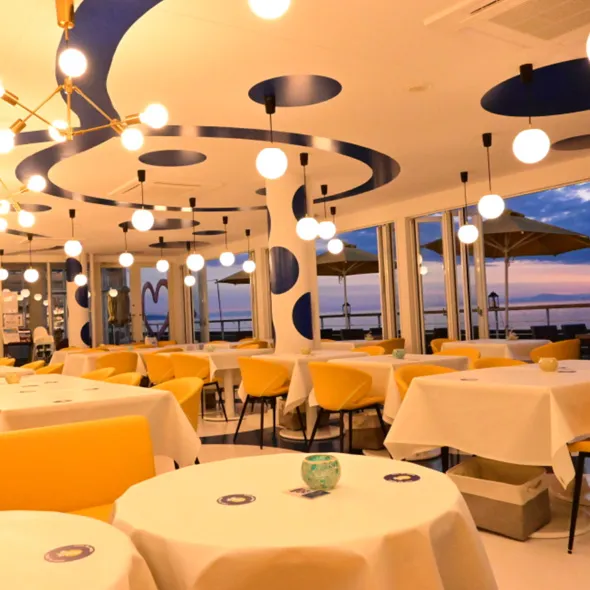 Reservations can be made only for SEAFOOD DINER on the 1st floor.Click here for reservations
We introduced some of the unique places on Awaji Island where you can reward yourself. Please come to Awaji Island, where the entire island is said to be a power spot, for a rewarding trip.