As the summer vacation season approaches, Awaji Island emerges as a paradise for couples seeking romantic date spots. We are here to recommend you with some of your best locations for a perfect summer escapade!
From awe-inspiring landscapes to Instagram-worthy gems and mouthwatering gourmet experiences, these spots are destined to etch lasting memories in your hearts.
Date Spot Idea #1: Awaji Chef's Garden by PASONA
Introducing the newly opened "Awaji Chef's Garden by PASONA" along the west coast of Awaji Island with a clear view to the open ocean scenery. The Chef's Garden has 16 restaurants housed within colorful containers that sell different types of foods and desserts. You can buy your food from one container and a drink from another and then go in search of desserts! The area has approximately 600 seats, mostly outdoors, but fear not since most of them are shaded by parasols.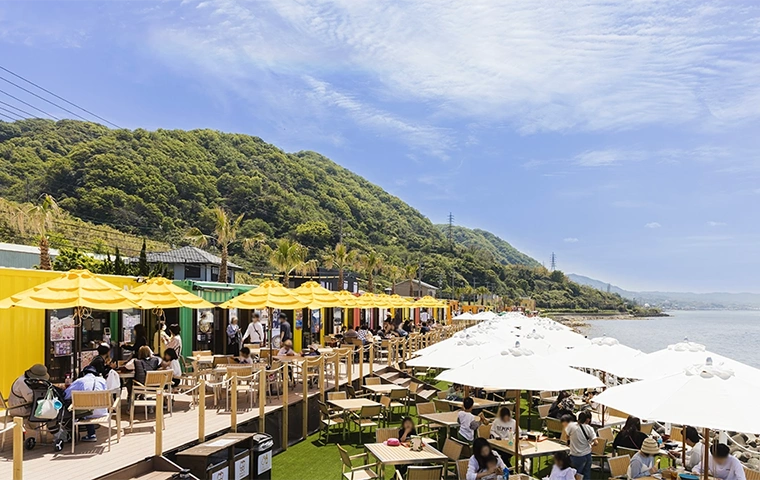 At daytime, the terrace offers a beautiful scenery of the Seto Inland Sea, while in the evening you can gaze upon the magnificent sunset that has earned Awaji Island a spot on "Japan's Top 100 Sunsets" list.
Curious about the different food options? Find out more in our article.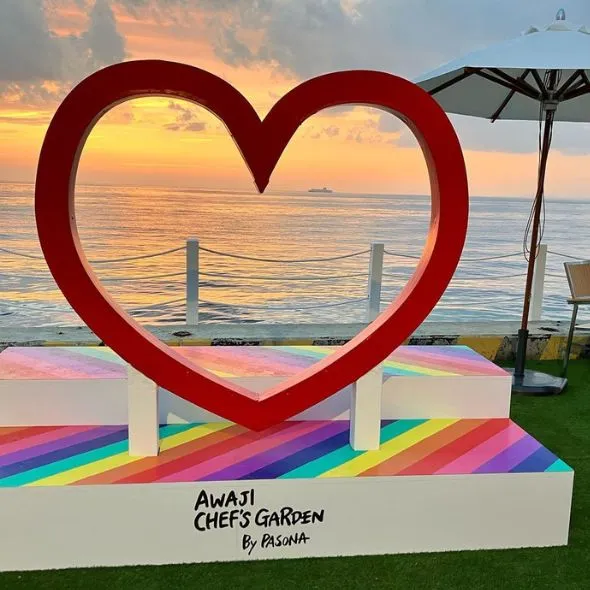 Name
Awai Chef's Garden by PASONA
Address
57-3, Nojima Okawa, Awaji Shi, Hyogo Ken, 656-1723
Parking
Approx. 140 units
Phone Number
080-8177-4501
Website
https://www.awaji-chefgarden.com/
Business Hours
11:00~21:00 (last order 20:00) 
*Subject to change depending on the season and weather.
Click here for details of Awaji Chef's Garden
Date Spot Idea #2: Awaji Hanasajiki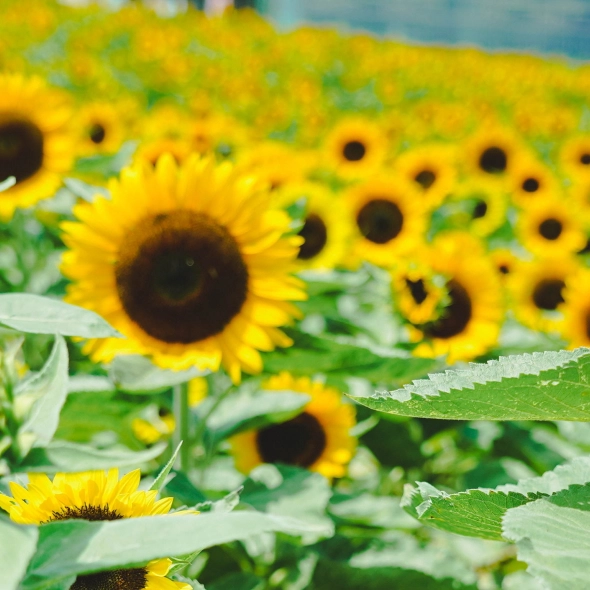 Awaji Hanasajiki boasts an ever-changing display of flowers throughout the year, with varieties such as Verbenas in early June, Cleomes and sunflowers in July to early August, and Salvias in late August to October. Located on top of a hill the views are spectacular and call for a romantic picnic within one of the benches at the park.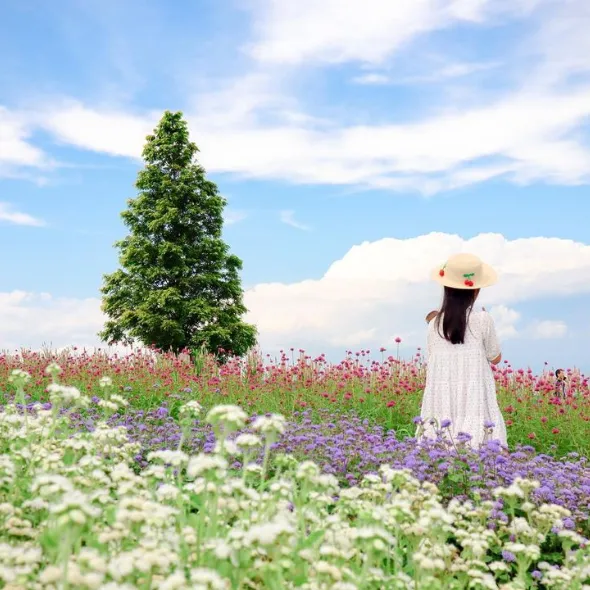 Admission to the park is free, and convenient public bus stops and parking lots are available, ensuring accessibility for all. When coming by car, the carpark fee is only 200 yen for the whole day. If you wish to know more, please check our article on Awaji Hanasajiki or visit the official website.
Date Spot Idea #3: miele the DINER Café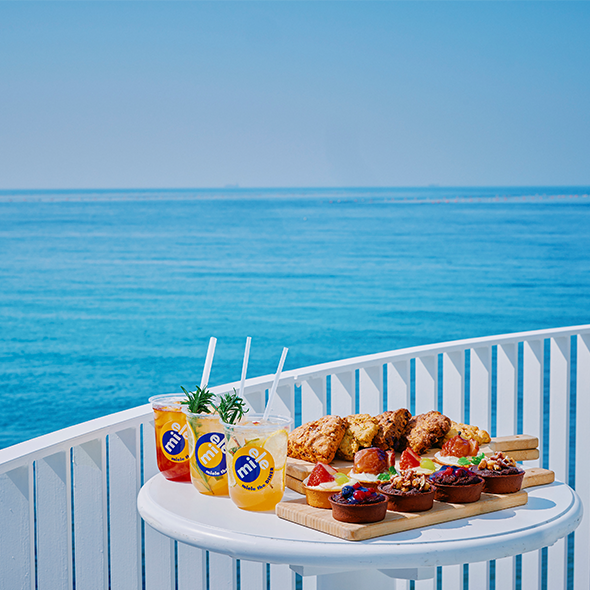 Situated on the second floor of miele the DINER, this café is a treasure trove of stylish drinks like seasonal fruit teas and homemade lemonades. In addition to the various drink, the café offers bagels, tarts, scones, and other delicious treats to enjoy at the outdoor terrace.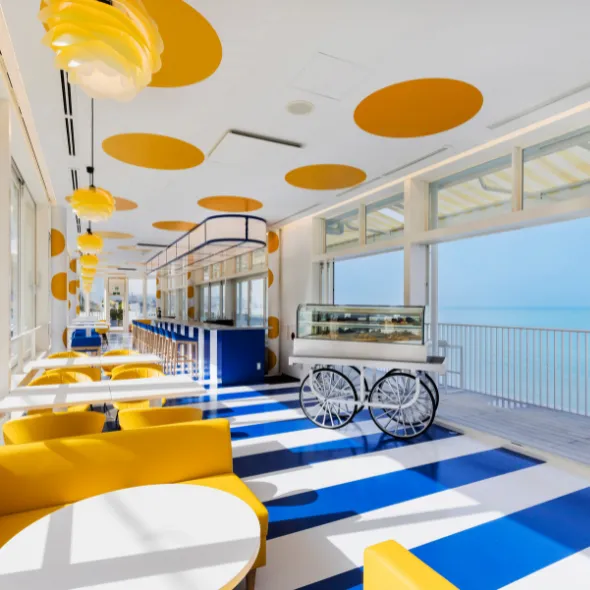 miele the DINER on the ground floor has an American-style seafood dinner for those who wish to have a heavier meal, but the second floor is the ultimate setting for a romantic café date with chic decorations to make a perfect Instagram spot.
Reservations can be made only for SEAFOOD DINER on the 1st floor.Click here for reservations
Date Spot Idea #4: Auberge Gourmet Restaurant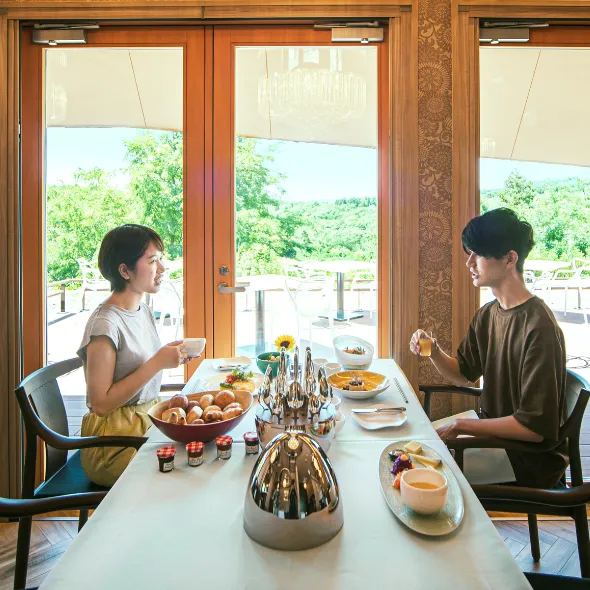 To get an extra glamour on your date, we recommend Auberge "French Forest", a restaurant complex in the island's serene mountains. Each of the buildings has a different cuisine theme to it: La Rose (French × Japanese), Grand BaoBab (French × Mediterranean Italian), and Prince Etoile (French × Spanish Basque). All the restaurants have a sophisticated ambience to them starting from the French styled interior and ending with grand selection of different wines.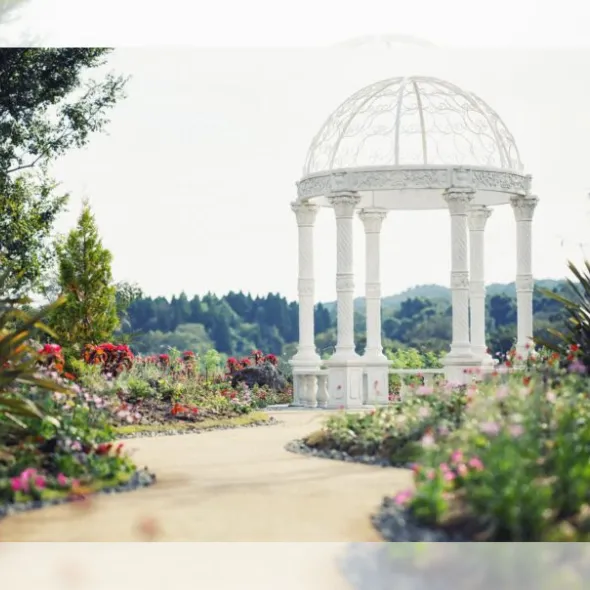 At night, the outdoor illuminations create a dazzling pathway next to the quietness of the mountains. The garden also features the "Lover's Sancturary" -bell for you and your partner to ring together in a symbol of your connection.
Click here for details of Auberge "French Forest"
Date Spot Idea #5: Awaji Yumebutai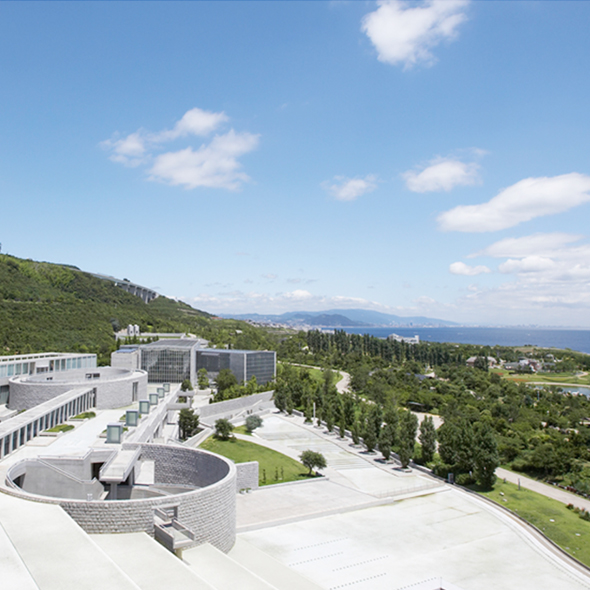 A must-visit landmark on Awaji Island is the renowned "Awaji Yumebutai." Designed by architect Tadao Ando, this architectural marvel is centered around the concept of "harmony between nature and humanity." Among the concrete halls, the "Hyakudanen" or "Garden of Hundred Steps" definitely steals the show. With the arrangement of 100 flowerbeds cascading down the mountainside in perfect squares, it is a must visit place for Instagram enthusiasts!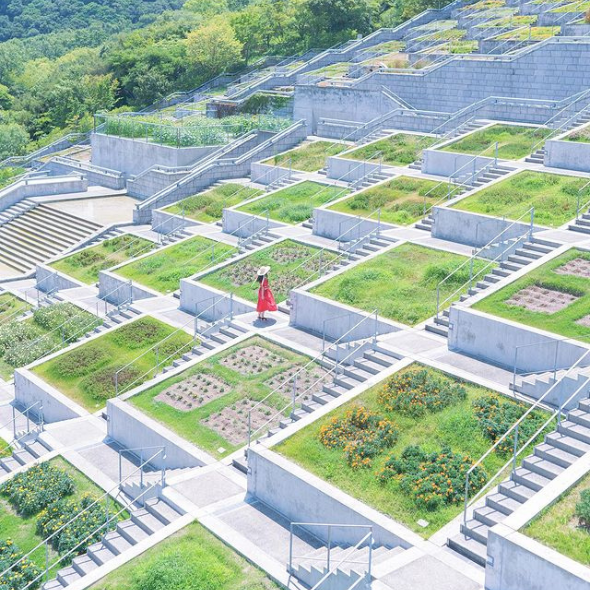 The whole place provides the perfect setting for couples to take leisurely strolls and captivating photos with no other people around.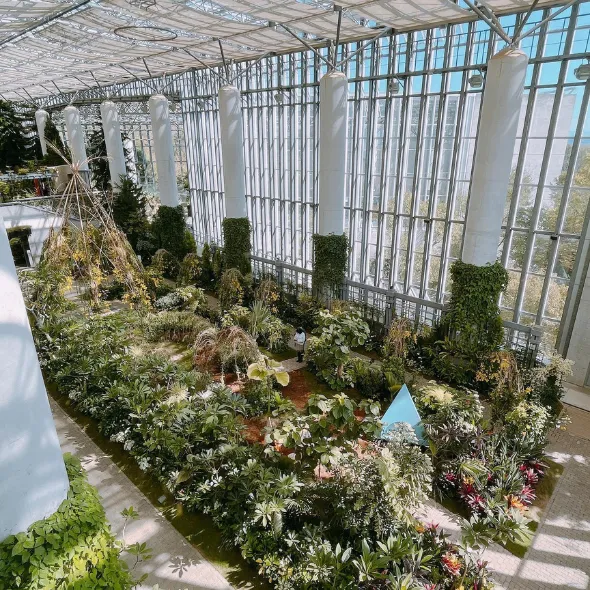 Also as an integral part of Yumebutai, the "Awaji Greenhouse" features an impressive collection of diverse plant species around the world. With an admission fee of only 750 yen per adult, it is also worth to visit while having a memorable date in this architecture masterpiece.
For more detailed information about Yumebutai please click here.
Closing
We hope these amazing places help you to plan a romantic and unforgettable date with your partner in the serenity of Awaji Island. The multiple culinary places and sightseeing spots make worth visiting the birthplace of Japan and embarking on your own romantic journey.