Awaji Island, covered in mountains and surrounded by sea, is a great destination for tourists seeking the magic of autumn foliage. As the leaves on Awaji Island change their colors, it transforms into an enchanting destination for nature enthusiasts. In this article, we will guide you through some of the most captivating spots for experiencing the vibrant hues of autumn leaves on Awaji Island.
Unwind Amidst the Enchanting Autumn Leaves at Hyogo Prefectural Awaji Island Park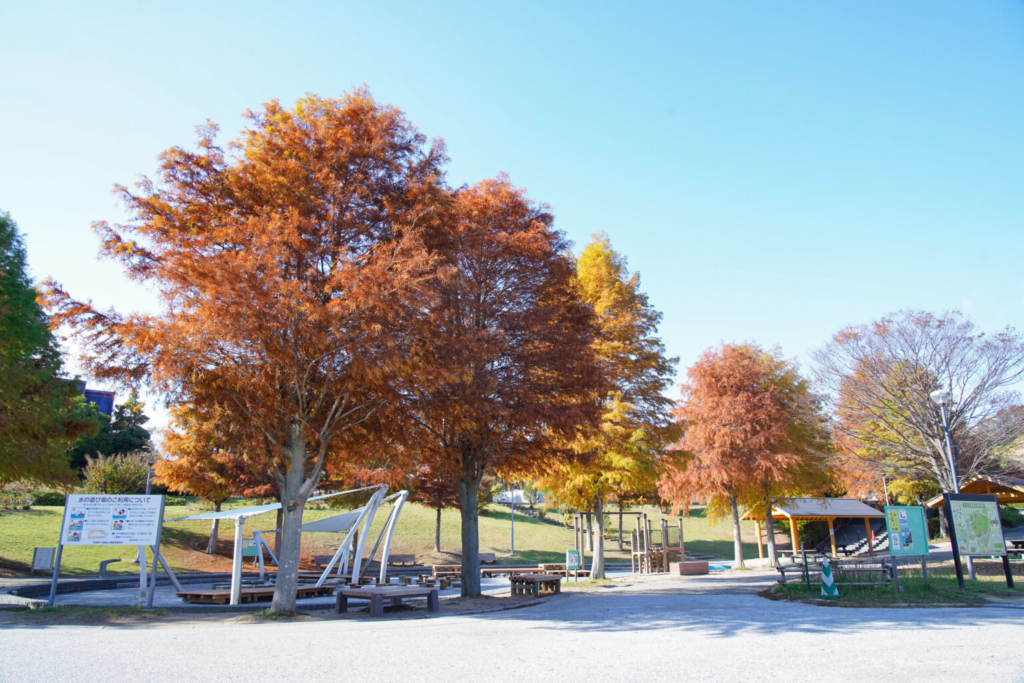 A stone's throw from the Awaji Interchange, the Hyogo Prefectural Awaji Island Park offers an expansive park where visitors enjoy the relaxing nature. The park has four distinct zones, each offering unique ways to enjoy the beauty of autumn leaves.
The "Interaction Zone" is for families, featuring a large roller slide, athletic facilities, water play areas, and a sprawling lawn with playground equipment—all set against a backdrop of autumn leaves.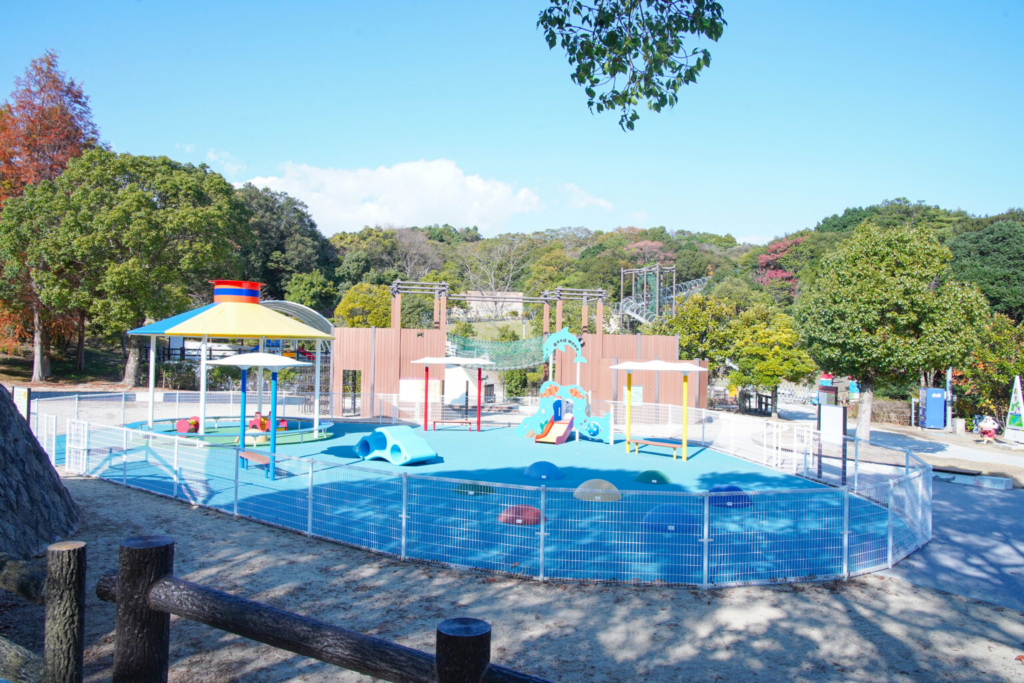 For those who seek a more serene experience, you can go to the "Forest Zone". Visitors can enjoy the clean air of nature on Awaji Island and view the autumn leaves as they stroll through the forest. Venture deeper, and you will find an observation plaza boasting panoramic views of the Akashi Kaikyo Bridge and Osaka Bay. The "Highway Oasis Zone" combines dining, shopping, and leisurely strolls. It is an ideal spot to pause, try local seasonal delicacies, and rejuvenate after enjoying the autumn leaves.
The "Meadow and Flower Zone," is a great location for photos, featuring vast silver grass meadows and indigenous Awaji Island flora. Here, a scenic path flanked by mountain cherry trees weaves through the landscape, presenting a coveted hiking route to enjoy autumn leaves on Awaji Island.
Exploring Awaji Island's Autumn Leaves with Character Monuments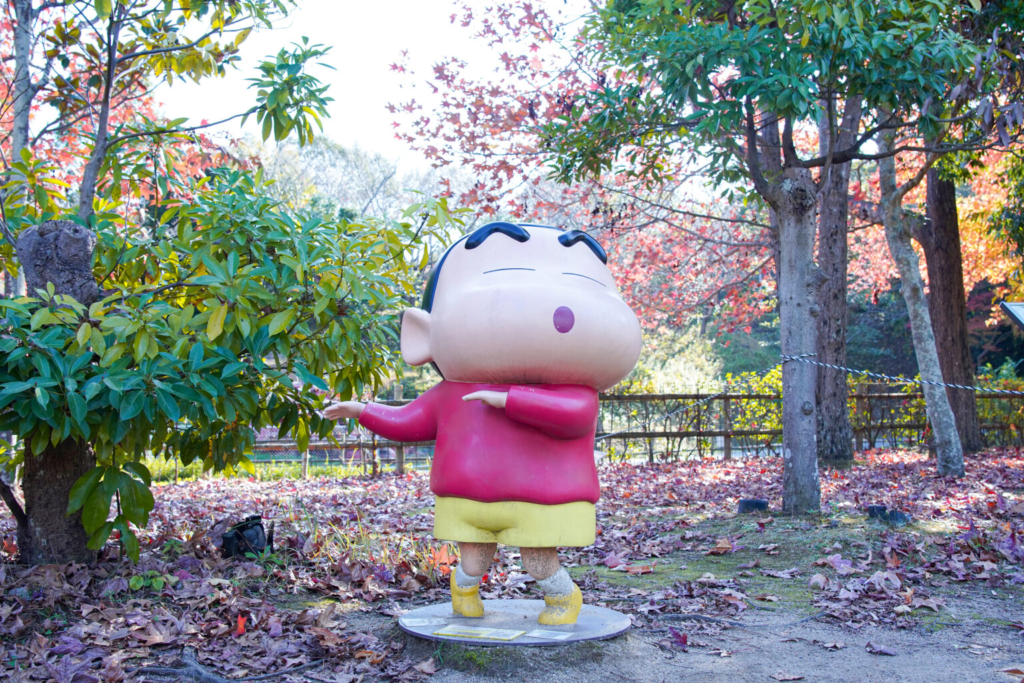 Within the Hyogo Prefectural Awaji Island Park lies Nijigen no Mori, a popular anime theme park. This anime theme park hosts numerous character-themed attractions popular among all ages. A total of 54 Shin-chan and friends' monuments offer great opportunities to capture memories amidst the resplendent autumn leaves on Awaji Island.
Autumn is also a great time to experience Nijigen no Mori's popular Godzilla Intercept Operation attraction. Located within a sprawling outdoor setting, the attraction offers a fascinating view of the park which is enveloped by the beautiful autumn leaves.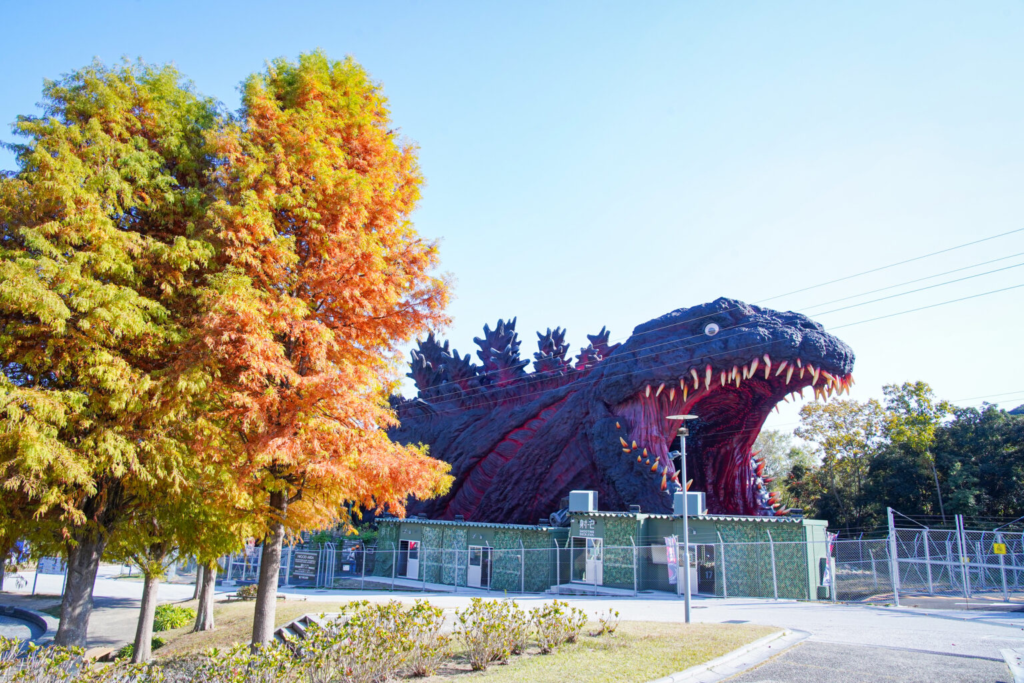 You will be able to enjoy other attractions at the anime theme park such as the popular "Naruto & Boruto Shinobi-Zato" and a reproduction of the Dragon Quest World. You can unleash your inner ninja as you challenge ninja-inspired attractions. Meanwhile, in the Dragon Quest World, experience a classic RPG adventure suitable for everyone.
The Popular Scenery of Autumn Leaves at Tozanji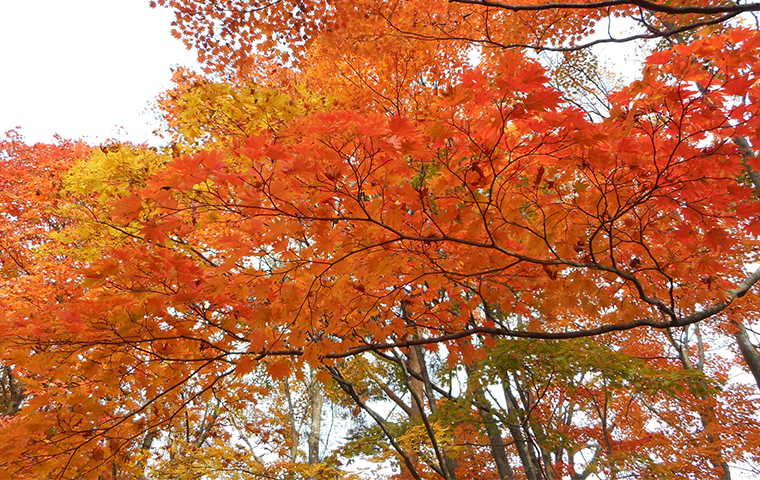 Tozanji is a historical temple located on Awaji Island that acts as a center of religious worship for the common people and for the protection of the Izanagi Shrine. The main hall and temple gate are known for having the oldest wooden structures on Awaji Island. Tozanji is extremely popular in autumn when the maples adorning the temple grounds turn a vibrant red by mid-November. Here, you can relish the calming charm of autumn leaves, far from the hustle and bustle of the city.
Enjoy the Historical Mountain Setting and Beautiful Autumn at Senzansenkoji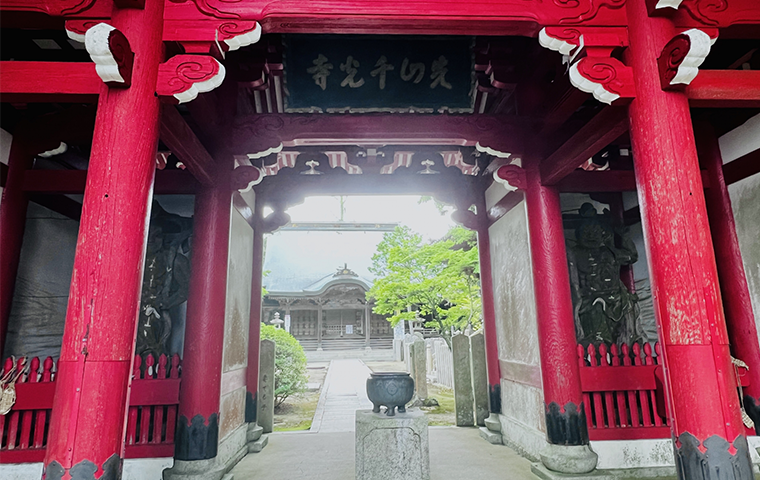 Senzansenkoji is a site believed to be Japan's earliest mountain creation by the Gods Izanagi and Izanami. Rising 448 meters high, it is often referred to as Awaji Fuji. The temple grounds house nationally important cultural properties, including the temple bell, a Nio statue (guard to protect the temple from evil spirits and demons), a three-story pagoda, and the bell tower.  During autumn, this place transforms into one of the most scenic locations on Awaji Island. Here, the ancient buildings harmonize with the changing colors of autumn leaves, creating an intimate and unspoiled atmosphere.
The Alluring Combination of Red and Yellow Colors at Nariaiji on Awaji Island
Nariaiji is home to the oldest Buddhist statue on Awaji Island. In spring, the temple grounds bloom with around 150 cherry trees and wisteria, while autumn blesses visitors with a symphony of red and yellow hues. The trees surrounding the main hall create a mesmerizing gradient of colors, crafting an exquisite tapestry of nature's artistry.
In your quest for the splendor of autumn leaves on Awaji Island, these diverse spots offer unique experiences, promising a vivid and awe-inspiring journey through the island's natural wonders. Autumn is indeed a time of transformation, and Awaji Island invites you to be part of this captivating spectacle.