If you are on a family trip in Japan and searching for the perfect playground for kids, look no further than Crayon Shin-chan Nonbiri Nohara, a unique playground for kids that captures the essence of everyone's mischievous childhood hero, Shin-chan. Located on Awaji Island, this playground is a hidden gem within the anime-inspired world of Nijigen no Mori. Although I am an adult, I had the opportunity to visit this place and discover the countless attractions designed to bring joy to children of all ages.
Before diving into my experience visiting Crayon Shin-chan Nonbiri Nohara, let me give you a quick glimpse into Nijigen no Mori. It is an anime theme park with a wide variety of anime-related attractions, from the Naruto & Boruto Village where you can be a ninja to the thrilling Dragon Quest adventure that transports you to an RPG-like world. In this fantastic anime theme park, you can even join the mission to eradicate the remaining cells of Godzilla. Today, we will explore more about a unique playground for kids, Crayon Shin-chan Nonbiri Nohara.
A Fun Maze, A Quirky Shin-chan Museum, and A Unique Playground For Kids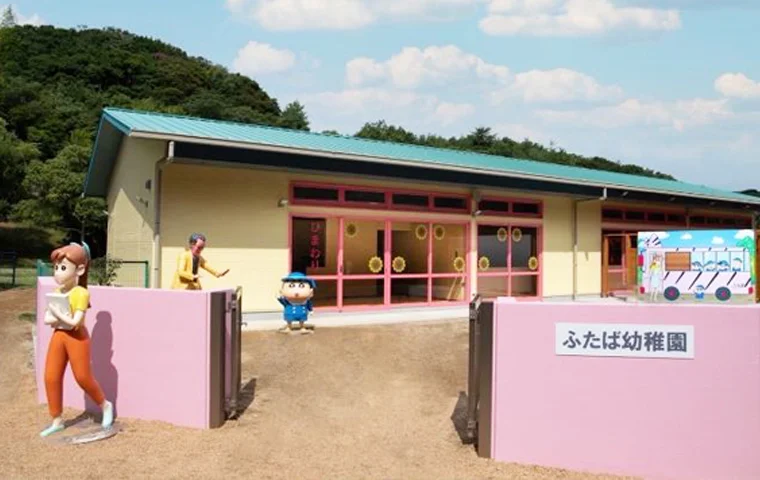 Just a short ten-minute stroll from the main area of Nijigen no Mori, I found myself surrounded by Shin-chan monuments. As someone who grew up reading Shin-chan's manga, I was hit by nostalgia when I saw these iconic characters come to life. My first stop was a small museum filled with things that Shin-chan finds rather intimidating – from foods he despises, like green peppers and onions, to comically terrifying toilets.
It is evident that this unique playground will be extremely fun for kids. Before you leave the museum, do not forget to check out a small room that exhibits a smelly sock, purportedly worn by Shin-chan's dad on a rainy day. The pungent aroma adds a unique touch to the experience, ensuring kids remember their visit.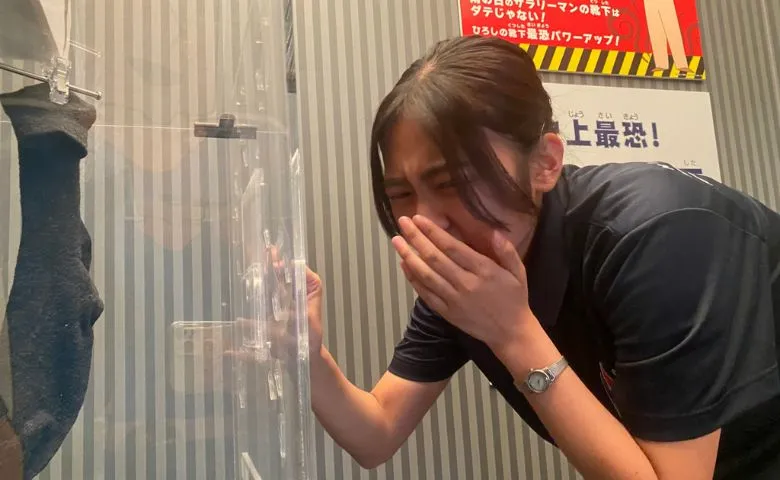 Next, I explored a replica of Shin-chan's kindergarten, the famous Futaba Kindergarten. The decorations outside the building are straight out of the pages of Shin-chan's manga and anime, including a school bus that kids can pose with for photos.
Inside the school, there is a maze designed specifically for kids. It is like a game of hide and seek, but this time it is inside a maze with Shin-chan's friends. Unfortunately, as an adult, I could not participate, but I observed countless children having fun navigating the twists and turns inside the maze. Once more, this area offers an entertaining and unique playground for kids.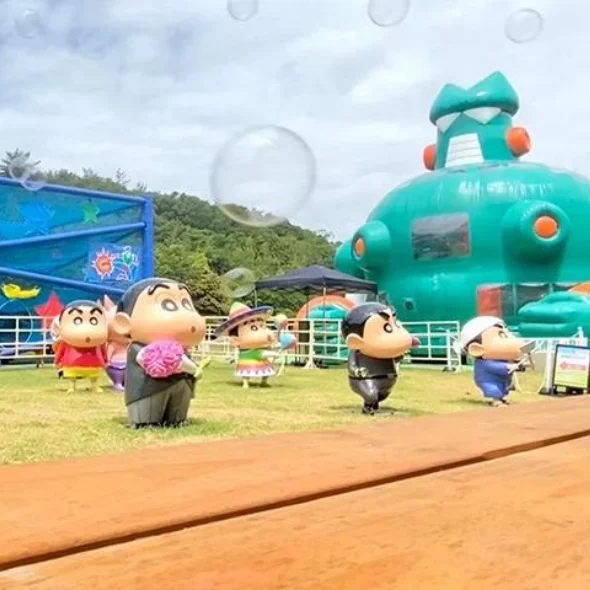 Stepping out of the maze, I encountered an outdoor unique playground for kids adorned with even more Shin-chan monuments than before. If you are a fan of Shin-chan, this place is a dream come true for photos and memories. There is even a net area where kids can climb to the top. And, of course, you cannot miss the towering "Quantum Robo," Shin-chan's favorite toy. You can snap a commemorative photo with this colossal 10-meter-tall robot.
Shin-chan-themed Food and Snacks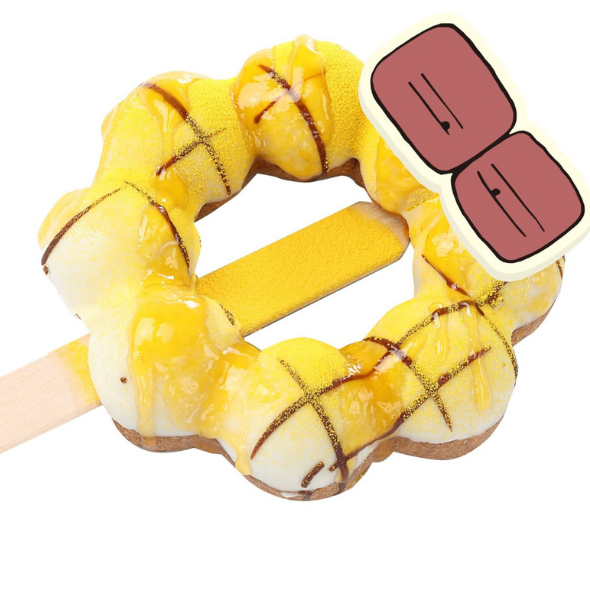 There is a food truck nearby serving Shin-chan's original snacks and dishes, making it an ideal spot to relax. I had the opportunity to sample two dishes from the food truck, Shin-chan's beloved hotdog, and donuts shaped like the headmaster of Futaba Kindergarten. To my pleasant surprise, the hotdog was very good with its combination of cheese and sausage, while the whimsically designed donuts proved to be both sweet and enjoyable.
ⓒ臼井儀人/双葉社・シンエイ・テレビ朝日・ADK 1993-2023
Click here for details of NIJIGEN NO MORI
Closing
Crayon Shin-chan Nonbiri Nohara is a perfect unique playground for kids, with many variations of Shin-chan-related attractions that ensure a fun-filled day for the entire family. If you have little ones and are looking for an unforgettable and unique playground experience, this is the ideal destination. Maybe "Playground for kids" is an understatement – it is a whimsical journey into the world of one of Japan's most beloved characters, and I'm sure it will leave lasting smiles on the faces of all who visit.