Japan is renowned for its wealth of unique treasures, including distinctive goods and delectable cuisine. Tourists visiting Japan often seek out these exceptional finds to take home as cherished souvenirs. In this article, we will introduce you to Awaji Island, a destination where you can uncover the most unique souvenirs from Japan to bring back to your country.
Why Awaji Island for Finding the Most Unique Souvenirs from Japan?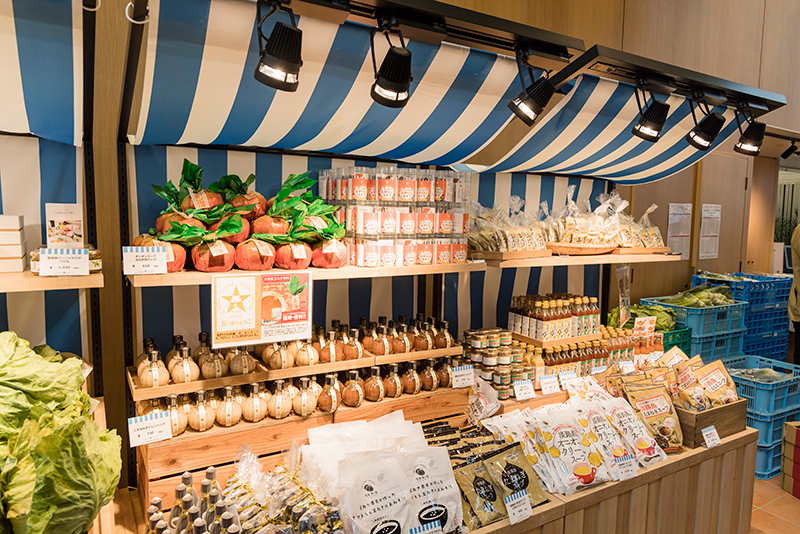 Awaji Island, located in the Seto Inland Sea, is a captivating destination that combines natural beauty, cultural heritage, and an array of diverse attractions. Its location is strategically close to Osaka and Hyogo Prefecture. One of the island's remarkable features is its reputation for producing an assortment of the most unique souvenirs from Japan. From exclusive onion-themed products to anime-related merchandise that you will not encounter elsewhere in Japan, Awaji Island has them all.
Japanese Anime Goods & Gifts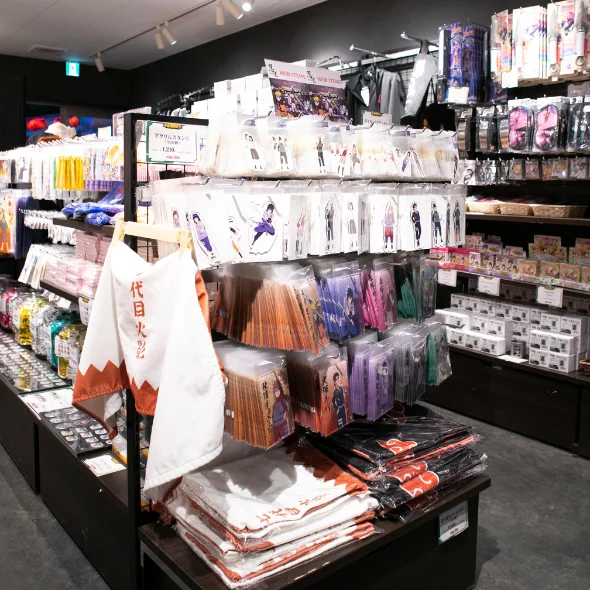 Do you know there is an anime theme park on Awaji Island called Nijigen no Mori? It is a destination on Awaji Island where you can immerse yourself in various anime-related activities from your favorite anime franchises. The popular attractions at Nijigen no Mori include the captivating worlds of "Naruto & Boruto Shinobi-Zato", a reproduction of the beloved Dragon Quest World, Crayon Shin-chan outdoor park, and "Godzilla Intercept Operation". The anime theme park has even collaborated a few times with the globally renowned anime "Demon Slayer".
As a result of these collaborations, it is no surprise that the anime theme park Nijigen no Mori offers a wide array of anime-related merchandise from these mentioned franchises. Many of these items are exclusive and you can only find them on Awaji Island. From Naruto rain cloaks to Demon Slayer Awaji-limited keychains and Dragon Quest snacks, these are just a few examples of the souvenirs you can acquire. If you are an anime enthusiast, Nijigen no Mori is a paradise where you can discover some of the most unique souvenirs from Japan.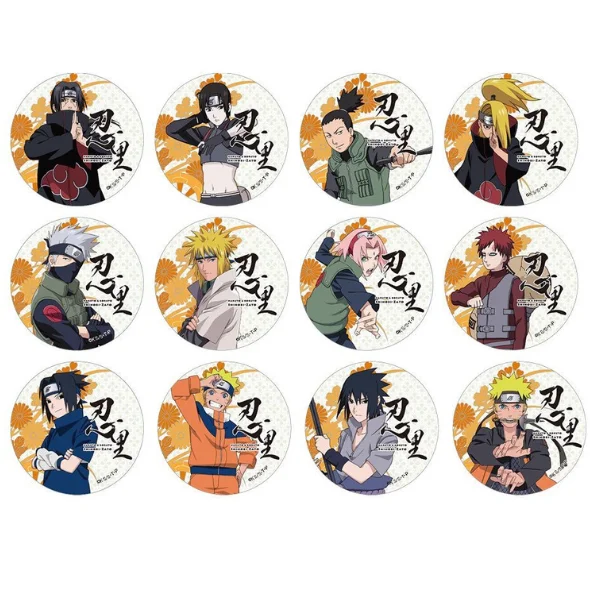 ©臼井儀人/双葉社・シンエイ・ADK
©岸本斉史 スコット/集英社・テレビ東京・ぴえろ
Discover One of the Most Unique Souvenirs from Japan: Onion
You might be questioning why onions as a unique souvenir choice. However, we can assure you that you will be amazed by the exceptional quality of Awaji Island's onions. The wide range of souvenirs made from this ingredient alone is also impressive.
Awaji Island onions are a true delight, popular for their irresistible sweetness, a result of the island's generous sunlight and mineral-rich soil. Thanks to these exceptional growing conditions, these onions are approximately 1.4 times sweeter than their regular counterparts. Their higher moisture content makes them tender and less pungent, making them an ideal choice for enjoying raw, especially in salads. This is precisely why Awaji Island's onions are renowned locally as some of the most unique souvenirs from Japan.
Shichifukujin Fruit Onion Soup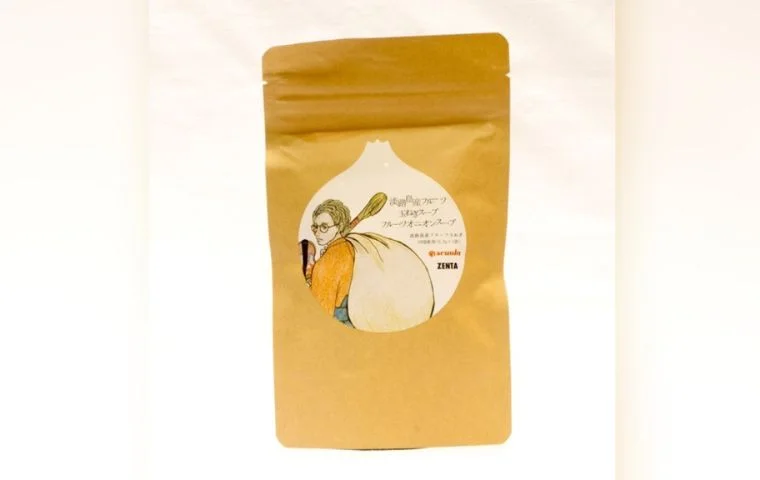 The Shichifukujin Fruit Onion Soup is a delightful onion soup decorated with imagery of the Seven Gods of Good Fortune. Crafted using Awaji fruit onions, it offers a taste that is simple yet endlessly satisfying. This soup encapsulates the allure of a local specialty, with the onions' natural sweetness shining through. The charm of Hotei, one of the Gods characterized by his glasses, is beautifully represented in each portion.
Onion Senbei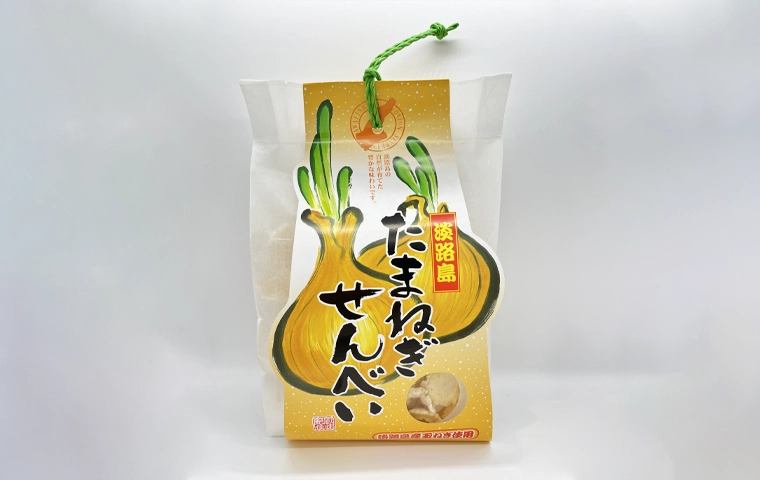 Onion Senbei (rice crackers) uses 100% dried onions cultivated on Awaji Island. They boast a subtly fragrant onion aroma and an impeccable texture that strikes a balance between crispiness and tenderness. The mild and appealing taste makes them a favorite among individuals of all ages.
Whole Onion Curry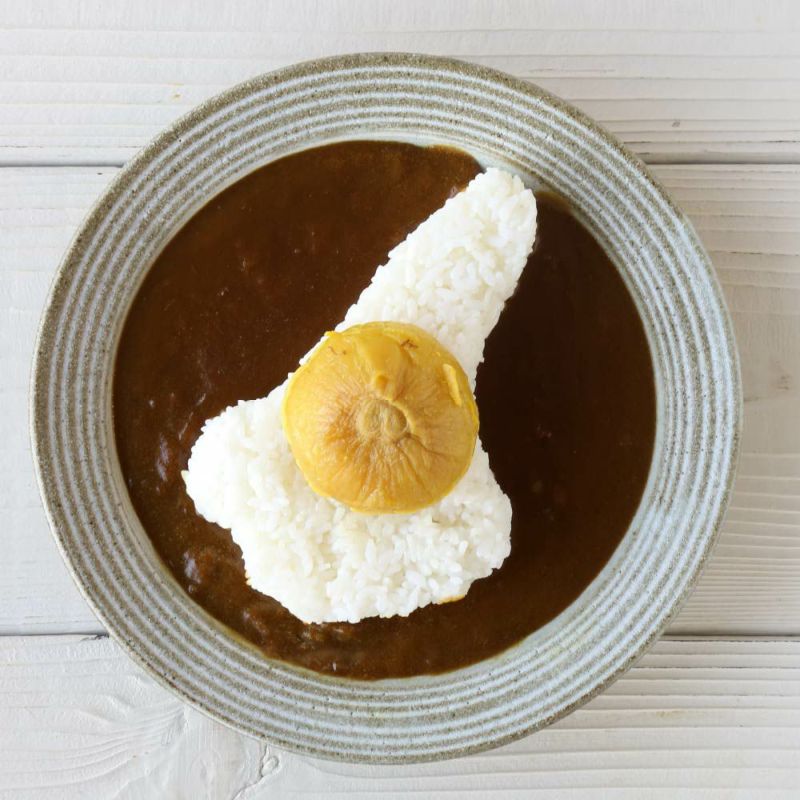 The third onion souvenir will surprise you – it is a whole onion curry. That is right, a complete-sized onion. It is an instant curry featuring an entire onion, which might sound unconventional, but it is surprisingly delicious. This unique product defies expectations because Awaji Island's sweet onions pair wonderfully with the curry, creating the perfect combination.
While it may seem like just an onion, Awaji Island's onions are truly exceptional. To truly appreciate their unique quality, you must visit Awaji Island and experience why they are considered some of the most unique souvenirs from Japan.
Your Own Blend of Vintage Sake Souvenir from Awaji Island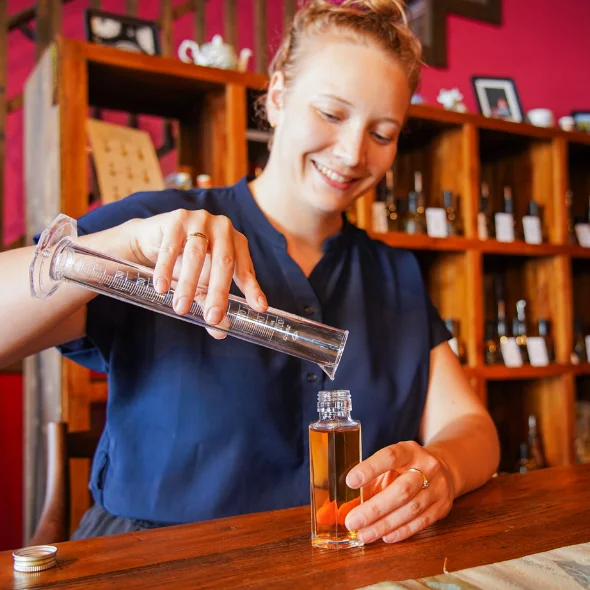 At SEIKAIHA Koshunoya, a bar and restaurant located on Awaji Island, you have the opportunity to savor a high-quality aged sake brand carefully selected from breweries across Japan. You can partake in a unique vintage Japanese sake-tasting session where you can craft your own custom blend of sake to take home with you as a souvenir.
With guidance from the sommelier, you start by selecting your favorite sake as the foundation of your custom blend and pouring a small amount into a measuring glass. Then, you incorporate additional sakes of your preference and adjust the mixture to your taste depending on your preferences. In the end, you will end up with your own blend of sake, making it the most unique souvenir you can get from Japan!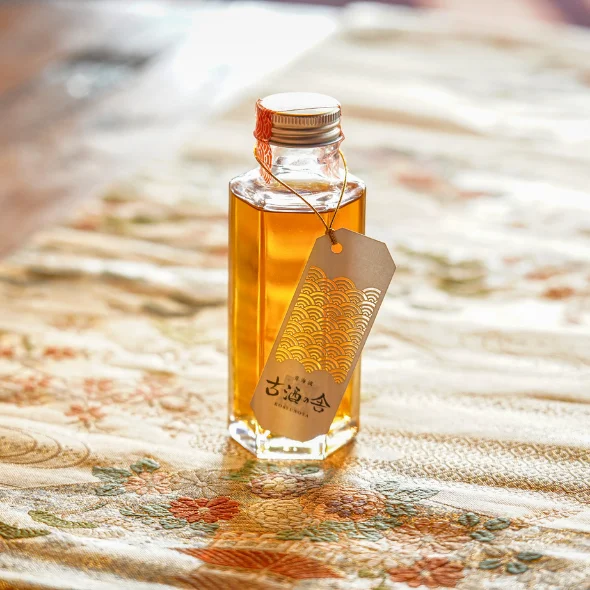 Vie Chocolat: The Most Adorable Vegan Chocolate in Japan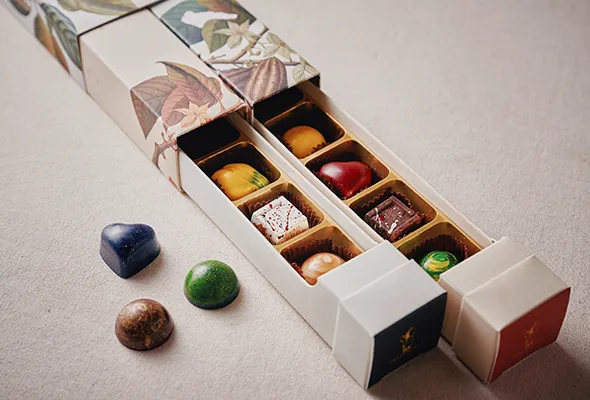 Vie Chocolat is a vegan chocolate shop situated on Ladybird Road on Awaji Island. The shop's design and packaging exude a charming and cute aesthetic, creating a distinct and delightful experience for visitors. Stepping into the store feels like entering a whimsical world of chocolate-making, complete with adorable characters that add to the enchantment.
It has a lineup of vegan chocolates made without eggs, dairy products, white sugar, or other animal products. Flavors include "Lemon & Pistachio," "YUZU & Ginger," "Basil & Strawberry," and more, all of which can only be tasted here. The chocolates beautiful as jewels can be purchased by the piece or choose a box of 5 chocolates. The delightful taste and charming packaging make it one of the most unique souvenirs from Japan.
Shima Cola: The Most Peculiar and Unique Souvenirs from Japan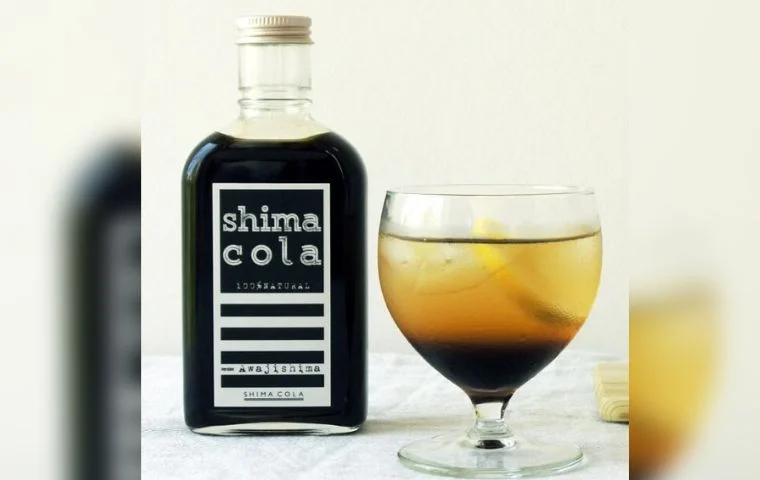 Are you familiar with Cola syrup? Cola syrup has a traditional use in soothing the stomach. However, the Cola syrup originating from Awaji Island takes it to a whole new level. Shima Cola is a cola syrup meticulously crafted from a blend of spices like cardamom, cloves, and cinnamon, enhanced with the essence of Awaji lemons. It is free from additives and artificial colors, making it a safe choice even for children. Simply pour the syrup into a glass and mix it with soda or milk. When combined with milk, it offers a delightful chai latte-like flavor. Its gentle, yet invigorating taste is sure to become a favorite. Click here if you are interested in Shima Cola.
Closing
What we have shared here represents only a glimpse of Awaji Island's diverse array of souvenirs. In addition to what we have discussed, there are numerous other options, including custom incense, nutrient-rich salt, naturally brewed soy sauce, and much more. Nevertheless, through this article, we hope you have gained insight into some of the most unique souvenirs from Japan that you can bring back from Awaji Island to your home country. If you haven't had the opportunity to visit Awaji Island yet, what are you waiting for? Come and explore the most unique souvenirs from Japan that you can buy!