Are you looking for good sake? The perfect place for those beginners as well as connoisseurs of sake is right here on Awaji Island in Hyogo Prefecture. Koshunoya, one of four facilities in the complex called Seikaiha, is a shop and bar specializing in vintage sake, vintage plum liquors and vintage shochu. Every vintage sake was selected by our sommelier who directly visited each sake brewery in Japan.
The first floor is a shop and the second floor is a bar with food menu that matches with sake.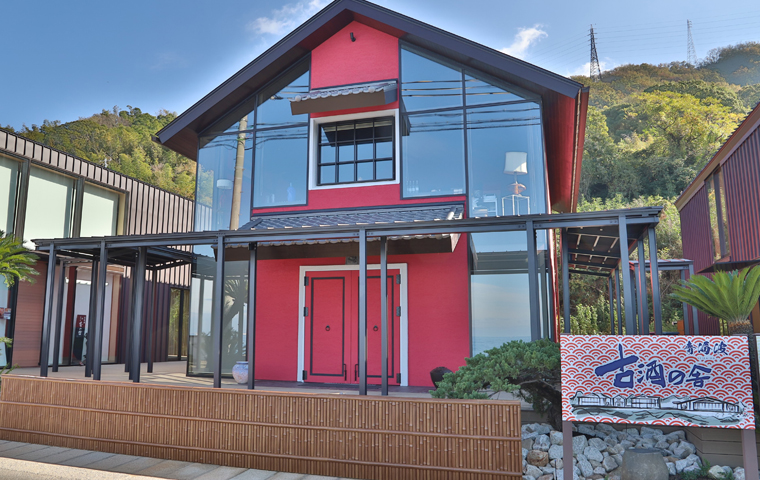 Vintage Sake Shop
At the shop, you will find approximately 70 kinds of vintage sake! Please feel free to ask any staff about any sake you find interesting. In addition to product information such as its brewery and ingredients, staff will be happy to provide information on the best way to drink and the best food to match with. If you don't know what to pick, please inform staff what type of sake you are looking for. Staff will be happy to recommend a few.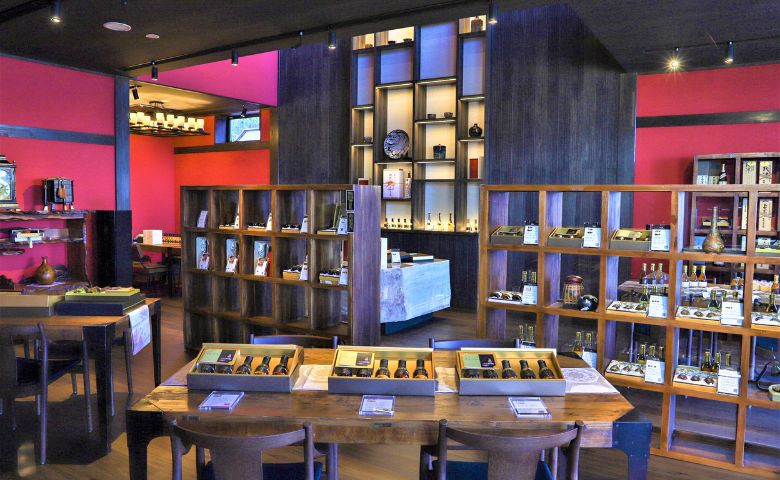 Staff will be able to tell you how to store a vintage sake. Depending on how and how many more years you store, a taste of the same vintage sake will vary.
You can also taste some of vintage sake, which will let you compare and help you decide which one to buy.
The Bar to Enjoy Various Vintage Sake for Comparison
At the Bar, you can enjoy a pairing of vintage sake and delicious dishes made with locally grown and harvested ingredients. In addition, from the counter, you will be amazed with a view of Seto Inland Sea! A sunset on this west coast of Awaji Island is selected as one of "Top 100 Sunsets in Japan". A special sunset and a set of vintage sake will be yours, starting at 2,200 yen (including tax).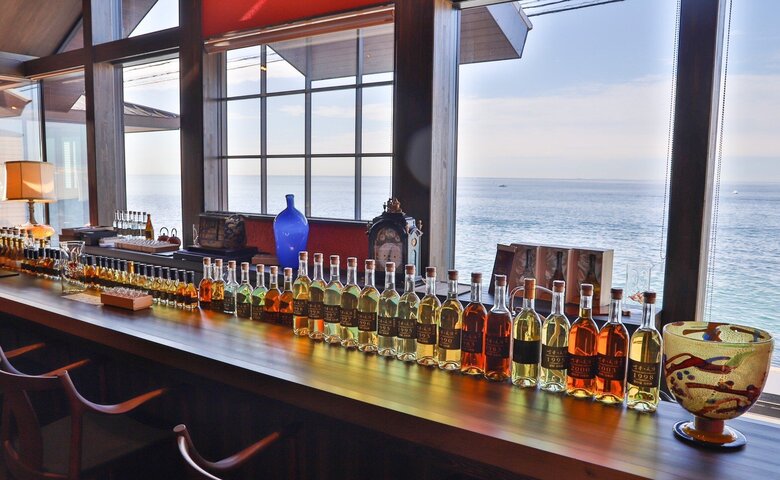 Vintage Sake Recommendations
Out of 70 kinds of vintage sake, the following three are recommended by our sommelier: 2009 Phantom Waterfall (Maboroshi no Taki), 1984 Iwanoi, and 2010 Tatsuriki.
2009 Phantom Waterfall (Maboroshi no Taki)
You will taste refreshing sourness at the beginning, but later taste sweetness like banana and find it like drinking a white wine. You can also mix this sake with soda or ginger ale, which will make it more mild.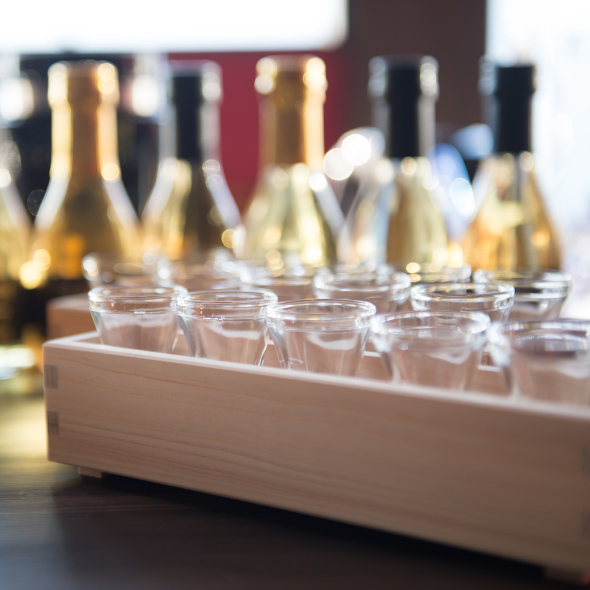 1984 Iwai
The sake in a gold color is a bit dry ("karakuchi") but has rich and deep taste. Its aroma like citrus fruit is beautifully combined with refreshing herb aroma. An interesting way to drink is to mix with 2009 Phantom Waterfall, which will give a deeper taste.
2010 Tatsuriki
This sake was made with rice malt three times more than a regular sake, specifically for a long aging process. As a result, it has a rich aroma and taste similar to a brandy. The best pairing is with Ganaches (soft chocolates). It also goes well with nuts and cheese.
Besides Koshunoya, Seikaiha includes Aonoya, a Japanese restaurant offering sushi, tempura and other delicacies, and Uminoya, a restaurant offering a Meiji-era-style western cuisine interpreted in a Japanese way. All the facilities are facing the Seto Inland Sea, giving you a spectacular ocean view!