Thinking about going it alone? Looking for adventure, culture, or personal growth? With a welcoming atmosphere, safe environments and rich blend of tradition and innovation, Japan is an ideal destination for solo travelers. Whether you hunger for culinary delights, cultural immersion, or just want some "me" time amid stunning natural scenery, Japan is the place for you.
Japan is ideal for solo travelers for many reasons. The country's renowned safety record, efficient public transportation, and cultural acceptance make it an accessible and enjoyable destination for those traveling alone. Moreover, the Japanese tradition of dining at counters, and the custom of warm hospitality create an environment where lone travelers can immerse themselves in the beauty of self-discovery. As you embark on your journey through Japan, here are 12 experiences to enrich your adventure.
1. Eat Your Way Through Dotonbori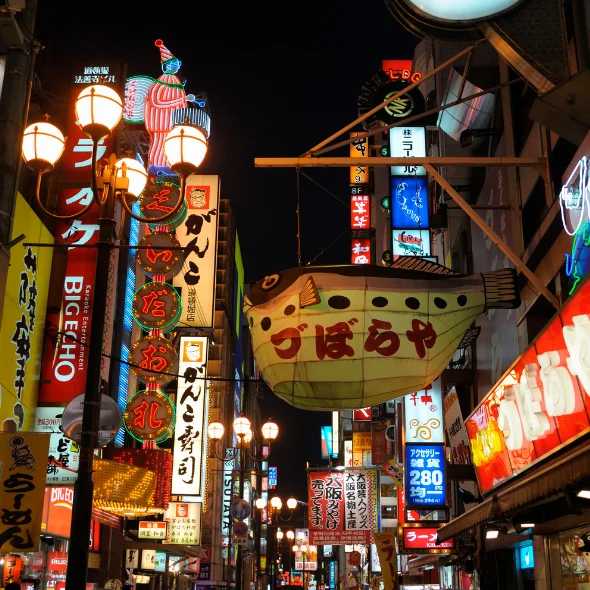 Osaka's famous neighborhood, Dotonbori, is a bustling, vibrant mix of modernity, tradition, and gastronomic delights. Renowned as a paradise for foodies, Dotonbori offers a wide array of tastes for every preference. Immerse yourself in the heart of Japanese urban culture, experience every kind of food, and feel the energy of this lively, iconic area. The street along Dotonbori Canal is lined with restaurants, food stalls, and eateries offering a staggering selection of Japanese and international dishes. From takoyaki to okonomiyaki and ramen, indulge in the opportunity to try a diversity of street food and local specialties.
2. Find Inner Peace at Zenbo Seinei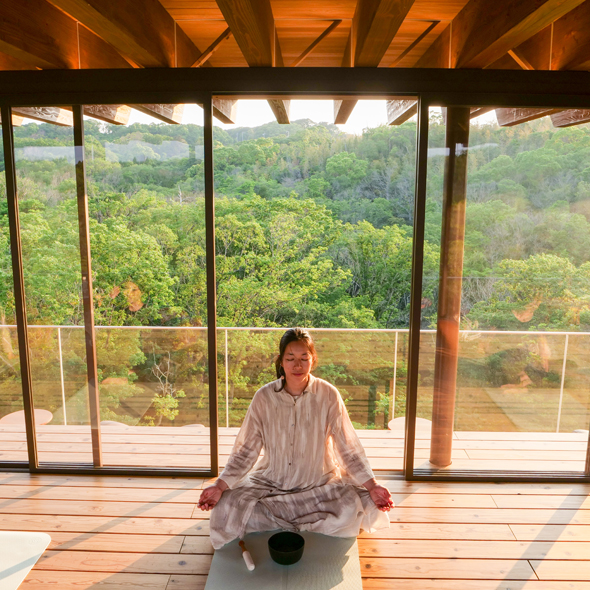 Located in the serene setting of Awaji Island, Zenbo Seinei is a hidden gem dedicated to rejuvenating both body and mind. Crafted primarily from Japanese cedar, the entire structure seems to float above the treetops, creating a deeply relaxing atmosphere. Standing on the 100-meter shaded yet open Zen deck, visitors bask in the warm sunlight and gentle breeze, surrounded by breathtaking greenery during the day and starry skies at night.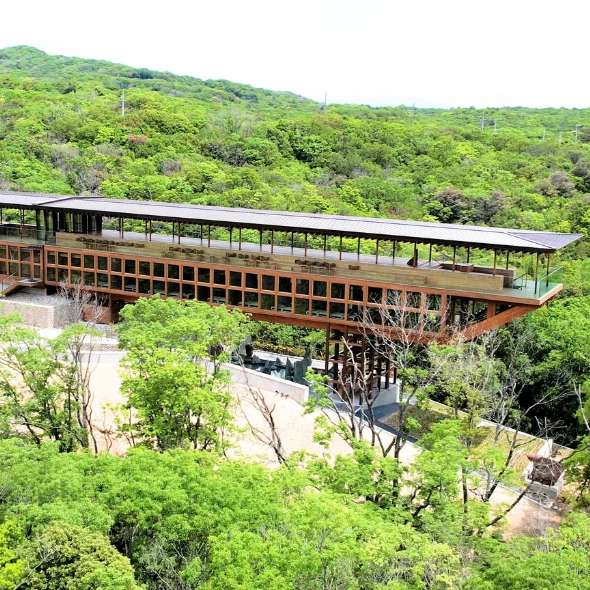 A Zenbo Seinei experience is perfect for a solitary sojourn as visitors are encouraged to look inward, embrace the present moment, connect with the beauty of nature, and find harmony within. With its peaceful atmosphere and awe-inspiring surroundings, a Zenbo Seinei retreat nourishes the soul and promises lone adventurers a truly unforgettable journey of self-discovery.
Click here for details of ZEN Wellness SEINEI
3. See Sumo Wrestling Live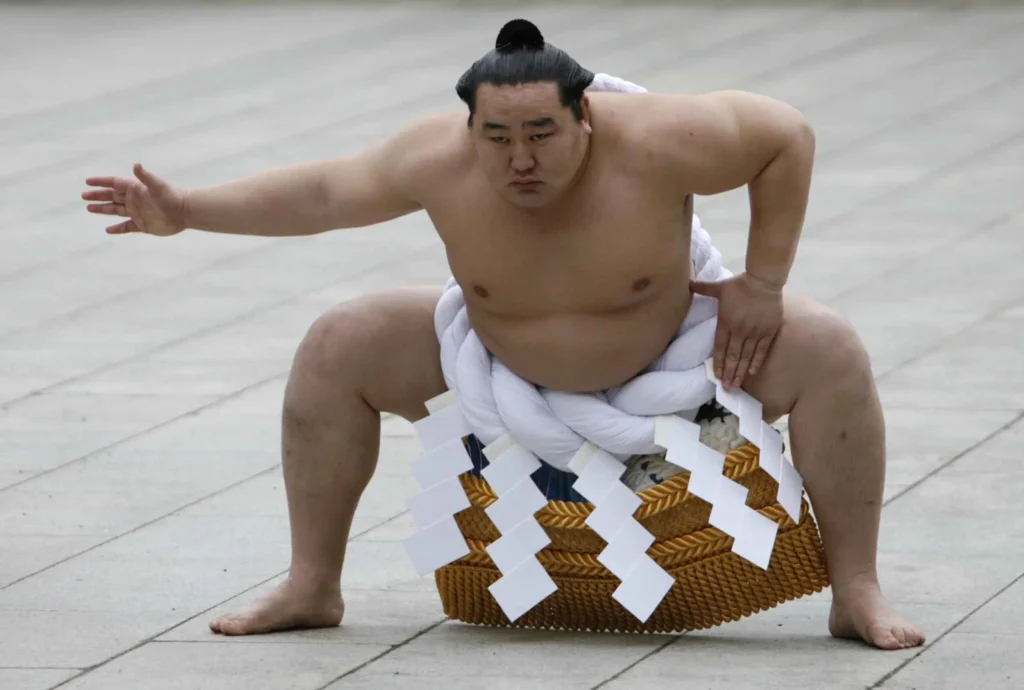 Dive deeper into Japan's rich sports culture by attending a sumo wrestling match. Witness the power and tradition of this ancient sport that has remained popular and largely unchanged for centuries. A seat in the arena allows you to see up-close the dedication and intensity of the wrestlers, the focus and unwavering determination in their eyes, the tension in their muscles. The clash of bodies, the thunderous applause of the crowd, and the mesmerizing rhythm of the matches is an immersive experience impossible to appreciate through a screen. Tokyo's Ryogoku district is renowned as the birthplace of the sport, filled with all kinds of attractions.
4. Geek out at Akihabara, the "Electric City"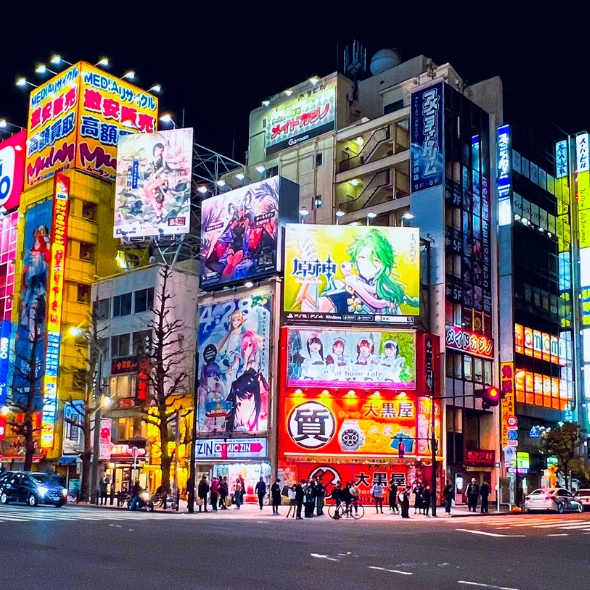 Get in touch with your inner-"otaku" at Akihabara, Tokyo's "Electric City," where pop culture collides with sub-culture offering the chance to follow your hidden passions to their extreme. A walk through the rare toys, unique cafes and theatrical performances found nowhere else, feels like exploring a different world filled with anime, manga, and games. Stores and arcades brim with collectibles, from retro tech to virtual reality, an endlessly fascinating place for a solo traveler to explore their private interests and find unique souvenirs.
5. Taste Refined Sake at Koshunoya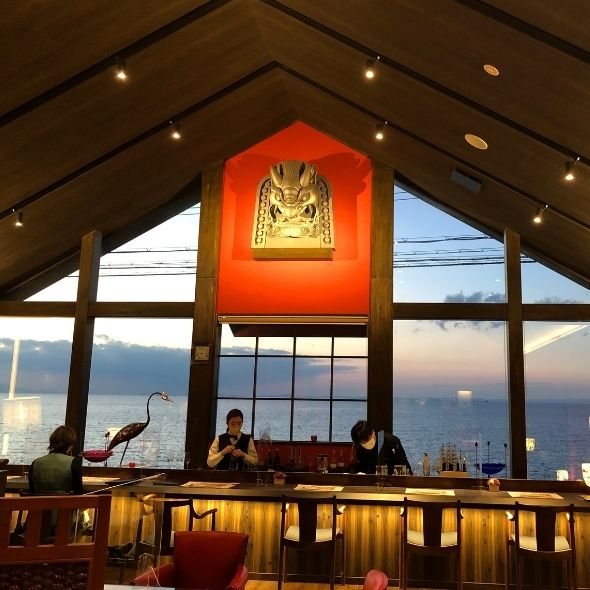 For a refined culinary adventure, Koshu-no-ya opens the doors to a world of more than 42 carefully chosen vintage sake, shochu, and plum wine sourced from over 100 famous sake breweries across Japan. The exquisite aroma and captivating flavors of these exclusive liquors, aged for over a decade, will elevate your dining experience.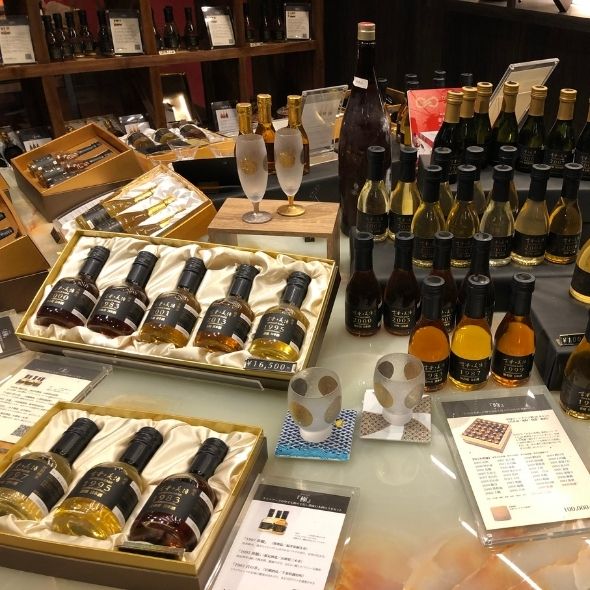 The tasting set offers the chance to compare 5 to 10 different sake varieties, so you can cultivate your palate and become a true expert on sake. The resident sommelier will guide you through this flavorful journey, for an educational and enjoyable experience. Solo travelers, whether seasoned sake enthusiasts or curious novices, find themselves not only indulging in extraordinary beverages but also connecting with Japan's cherished tradition of sake brewing.
Click here for details of SEIKAIHA – Koshu no Ya
6. Hike the Historical Nakasendo Trail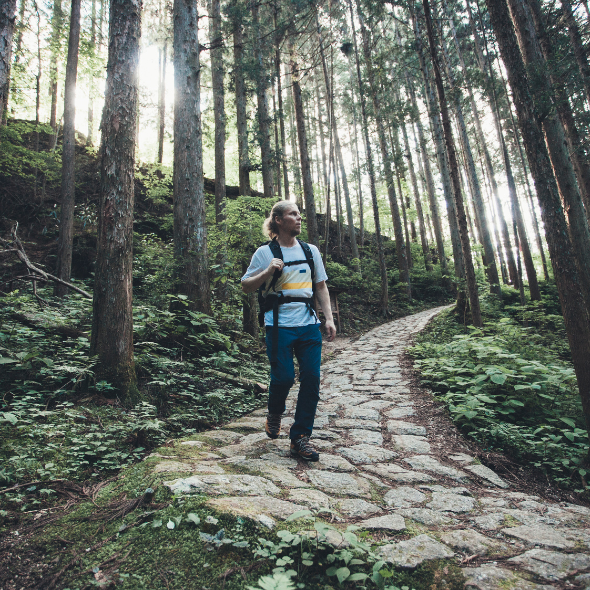 The Nakasendo Trail, known as the "Central Mountain Route," has connected Kyoto and Edo (present-day Tokyo) for centuries. By walking this trail through stunning landscapes, lone travelers follow in the footsteps of samurai and merchants for a hike through history and nature of ages past. Hiking the Nakasendo Trail gives solo travelers moments of personal reflection. The quiet rhythm of steps, the rustling leaves, and encounters with locals provide opportunities for introspection and self-discovery. You will have the opportunity to see traditional architecture, savor local cuisine, and connect with the locals along the way.
7. Global Culinary Delicacies at Chef Garden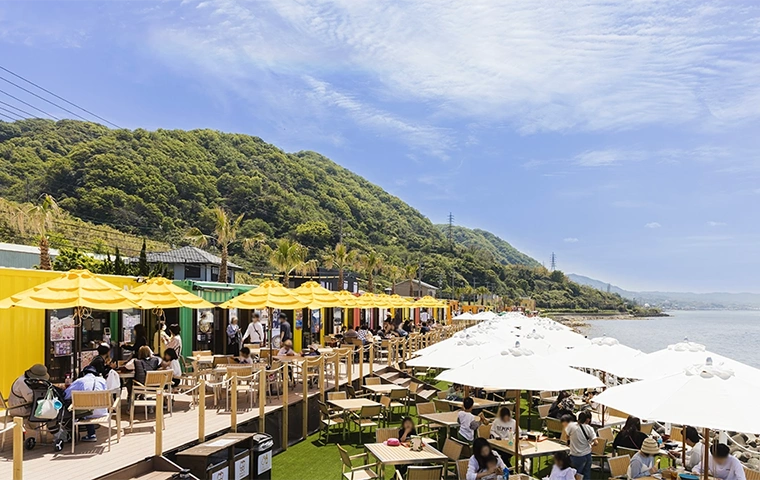 At Awaji Chef Garden by Pasona, enjoy a wide variety of cuisine, desserts, and drinks from all around the world while enjoying a spectacular ocean view. Popular lunch items include oyakodon (rice topped with chicken and eggs), kishimen (a type of udon noodle), Chinese cuisine, seafood chirashi sushi, steak, Vietnamese cuisine, Korean cuisine, and hamburgers. Popular desserts include crepes, churros, and soft-serve ice cream at this outdoor complex made from shipping containers.
Name
Awai Chef's Garden by PASONA
Address
57-3, Nojima Okawa, Awaji Shi, Hyogo Ken, 656-1723
Parking
Approx. 140 units
Phone Number
080-8177-4501
Website
https://www.awaji-chefgarden.com/
Business Hours
11:00~21:00 (last order 20:00) 
*Subject to change depending on the season and weather.
Click here for details of Awaji Chef's Garden
8. Discover the Magic of the Sapporo Snow Festival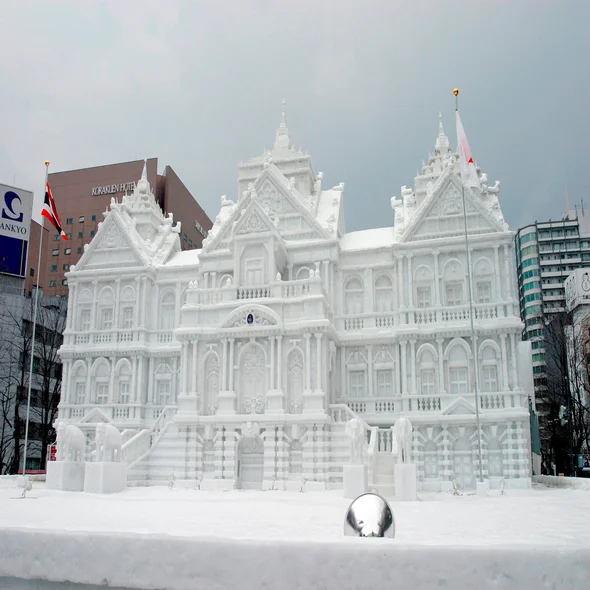 The Sapporo Snow Festival, a mesmerizing annual event held in Hokkaido, transforms the city into a winter wonderland of intricate ice sculptures, luminous snow creations, and vibrant entertainment. Take your time and enjoy the festival's wonders at your own pace. Wander through snow-covered streets, awestruck by the skill and artistry showcased in each ice sculpture and snow creation. The festival's sheer scale and diversity of exhibits promise an enchanting journey that sparks the imagination and evokes a sense of childlike wonder.
9. A Stroll around the Majestic Tokyo Imperial Palace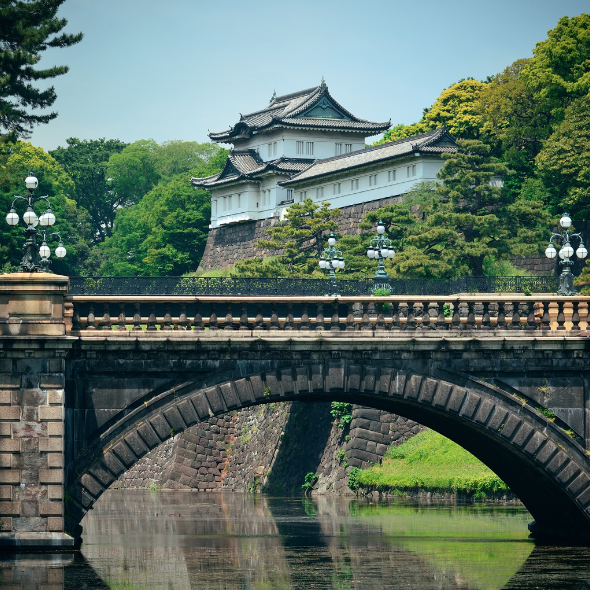 The Imperial Palace is an oasis of serenity in the bustling heart of Tokyo. Travelers can step back in time to Japan's imperial past amid the tranquil, meticulously landscaped gardens, majestic architecture, and rich cultural heritage. An inspiring place for a solo traveler to open up that sketchbook, write a poem, or shoot some great photos of the palace grounds, gardens, and grandeur. An ideal place for contemplation before jumping back into the dynamism of city life.
10. A Taste of the Underworld at Beppu's "Hell" Onsen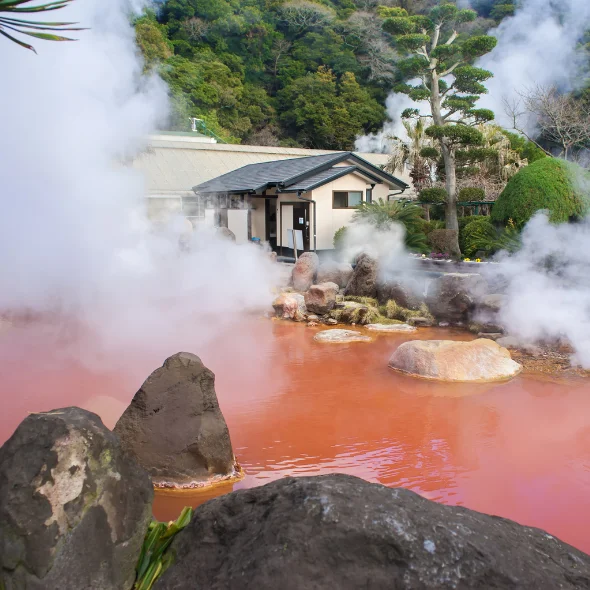 Beppu, on the southern island of Kyushu, is famous for geothermal activity and numerous hot springs. The name "Jigoku Meguri" translates to "Hell Tour", an apt name for the mesmerizing, surreal landscapes of the local onsen (hot springs). Explore the 7 famous hot springs in this tour, each boasting its own unique, fascinating character. From bubbling mud pits to steaming geysers and vibrant hues, these geological wonders showcase the raw power of nature, transporting visitors to a realm of otherworldly beauty. Onsen eggs and onsen-steamed pudding are local delicacies not to be missed!
Closing
There's so much in Japan for lone travelers. The country's safety, culture, and diversity of experiences create a canvas for self-discovery and adventure. Delicious food, captivating culture, natural beauty are all here for you to explore. Pack your curiosity for your solo journey through Japan to a world of self-discovery and unforgettable memories.