Now that the world has reopened its doors to travelers after the COVID-19 lockdown, Japan has emerged as an enticing destination for family trips. Renowned for its rich culture, breathtaking landscapes, and family-oriented attractions, Japan offers an unforgettable experience for families seeking to create cherished memories together. From vibrant cities to serene islands, Japan ensures a delightful family trip that is both exciting and safe.
In this article, we will explore why Japan is the perfect destination for family trips, essential preparations to make, and recommended destinations for family trips in Japan.
Japan: A Captivating Destination for Family Trips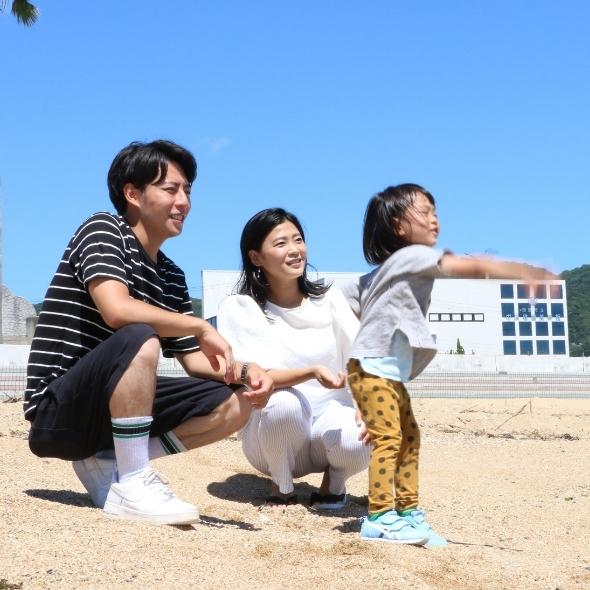 Japan's allure as a family trip destination lies in its diverse range of experiences, catering to all age groups. Families can explore ancient temples and castles, discover thrilling amusement parks, indulge in mouthwatering cuisine, and enjoy the vibrant festivals. The country offers an ideal blend of modernity and tradition, making it a fascinating journey for everyone.
Beyond the historical landmarks and amusement parks, families can also immerse themselves in Japan's vibrant festivals. These festivals, known as "matsuri", occur throughout the year and showcase the country's colorful traditions and customs. Safety is another aspect that makes Japan an ideal family vacation destination. The country is renowned for its low crime rate, clean streets, and overall sense of security, allowing families to explore without worry and focus on creating wonderful memories together.
Before embarking on a family trip to Japan, some preparation is essential. Researching the weather conditions and packing accordingly is crucial, as Japan experiences varying climates across different regions. Moreover, familiarizing with Japanese customs and cultural etiquette helps visitors to embrace local traditions respectfully.
Families visiting Japan should also consider essential aspects of transportation and facilities. Japan has a well-developed and efficient public transportation system, including trains, subways, and buses, making it convenient to travel between cities and explore various attractions. Additionally, many public places, especially tourist areas, have facilities catering to families with young children, such as baby changing rooms, nursing areas, and stroller-friendly access. However, it is essential to note that while Japan is generally a very convenient place, it is advisable to prepare carefully before coming there for your family trip.
Recommended Destinations for Family Trips in Japan
Osaka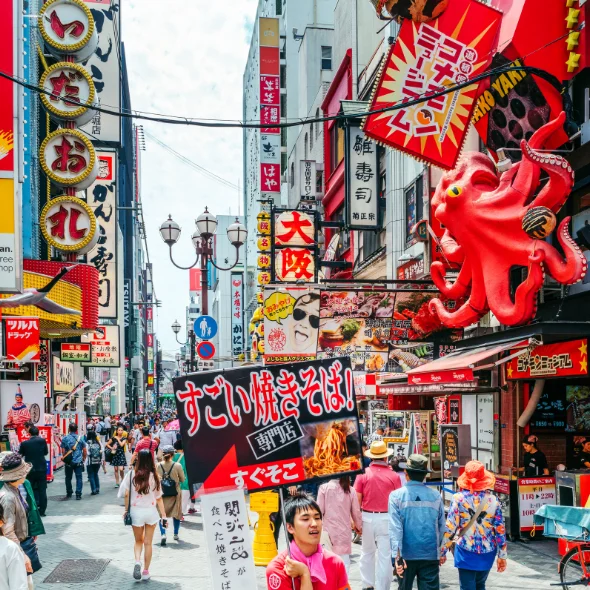 Osaka, often referred to as "Japan's Kitchen", is a culinary haven that promises a delightful experience for food-loving families. The vibrant Dotonbori district is a must-visit, offering a wide range of street food and restaurants serving mouthwatering dishes like takoyaki and okonomiyaki. Families can embark on a food tour, tasting various local delicacies and experiencing the true essence of Osaka's food scene.
Osaka is also an exciting destination for thrill-seekers, offering a wide range of exciting attractions and entertainment venues. A visit to Universal Studios Japan is a must in your family trip, offering an exceptional and unforgettable experience that will give you cherished memories for years to come.
A visit to Osaka Aquarium Kaiyukan is also highly recommended. The aquarium houses a vast array of marine life, including majestic whale sharks and playful dolphins, captivating both children and adults alike. With its abundant offerings, Osaka stands out as the perfect destination for a family trip in Japan, offering something for every member of the family to enjoy.
Tokyo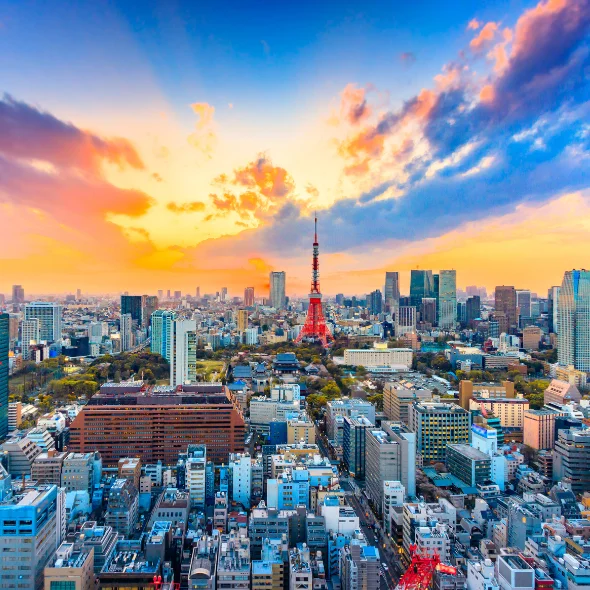 Tokyo, the vibrant and bustling capital of Japan, is undeniably the perfect destination for a family trip. This mega-metropolis seamlessly blends modernity and tradition, offering an unparalleled range of family-friendly attractions and experiences. Families can begin their adventure at Tokyo Disneyland and Tokyo Disney Sea in Chiba Prefecture, right next to Tokyo, where beloved characters and enchanting rides create a magical atmosphere for kids and parents alike.
Beyond the amusement parks, Tokyo's array of museums and educational centers cater to young curious minds. The National Museum of Nature and Science and the Tokyo National Museum present fascinating exhibits that provide a glimpse into Japan's history, culture, and scientific wonders. For budding scientists and inventors, the Miraikan (National Museum of Emerging Science and Innovation) offers interactive displays and robotics demonstrations, igniting a sense of wonder and curiosity. Families can also explore the ancient charm of Asakusa's Senso-ji Temple, participate in traditional tea ceremonies, and venture into the futuristic neighborhoods of Akihabara and Shibuya.
Tokyo's dynamic blend of entertainment, culture, and culinary delights make it the perfect destination for a family trip, guaranteeing an unforgettable and enjoyable experience for all ages.
Nara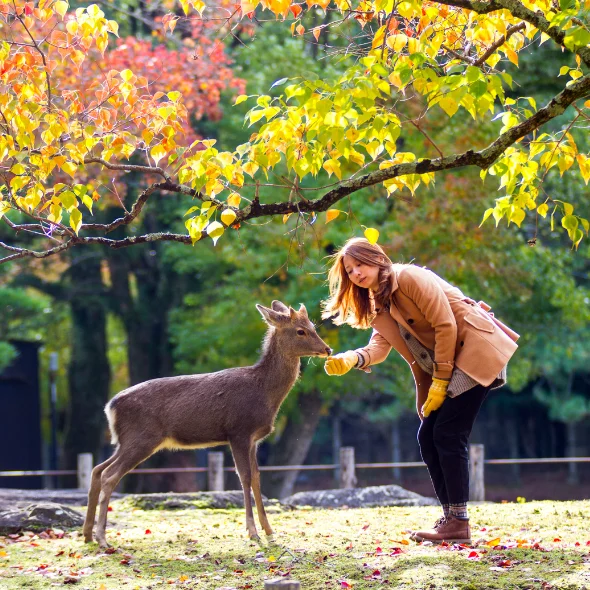 Nara is an enchanting and culturally rich destination that makes it the perfect choice for a family trip to Japan. This historic city, located just a short train ride away from Kyoto and Osaka, offers a unique blend of fascinating attractions and natural beauty. Families can embark on a journey back in time as they explore Nara's ancient treasures, including the iconic Todai-ji Temple, home to one of the world's largest bronze statues of Buddha.
The sight of friendly deer roaming freely throughout Nara Park adds a delightful and memorable experience for children and adults alike. Families can feed and interact with these gentle creatures, creating cherished memories.
Moreover, Nara's family-friendly atmosphere is further enhanced by its various cultural experiences and engaging activities. The Nara National Museum offers interactive exhibits that showcase the city's rich history and artistic heritage, providing an educational yet entertaining experience for kids. Families can also try their hand at traditional crafts, such as making paper or crafting souvenirs. With its perfect blend of historical wonders, natural beauty, and engaging cultural experiences, Nara promises an enriching and enjoyable family trip that will leave a lasting impression on everyone involved.
Beppu, Oita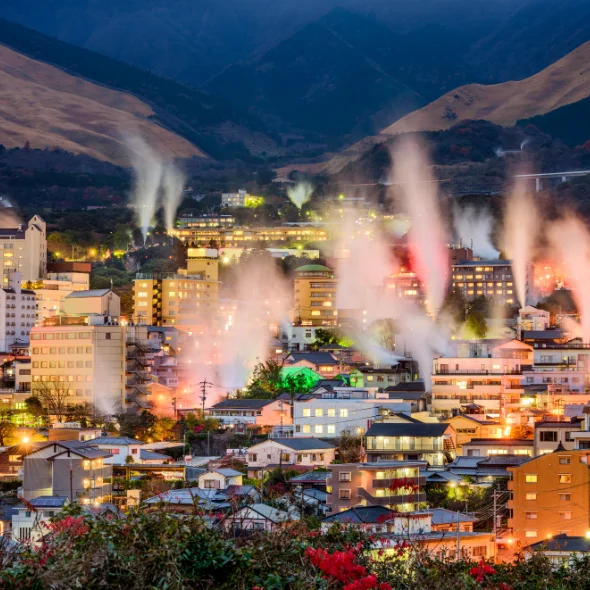 Let's move away from the big cities and venture into a more off-the-beaten-path destination – Beppu in Oita Prefecture. Beppu is an excellent destination for a family trip due to its unique combination of natural wonders and family-friendly attractions. One of the main highlights of Beppu is its famous hot springs, known as "onsen". Families can immerse themselves in the therapeutic waters of these geothermal baths, which come in various types and temperatures, providing a relaxing and rejuvenating experience for both parents and children. Moreover, some onsen facilities offer private family baths, allowing the whole family to enjoy the hot springs together in a more intimate setting. Families can also explore the "Hells of Beppu", a collection of colorful and steaming hot springs, each with its unique features. Kids will be fascinated by the sight of these natural wonders, making it an educational and exciting experience.
Awaji Island (Hyogo)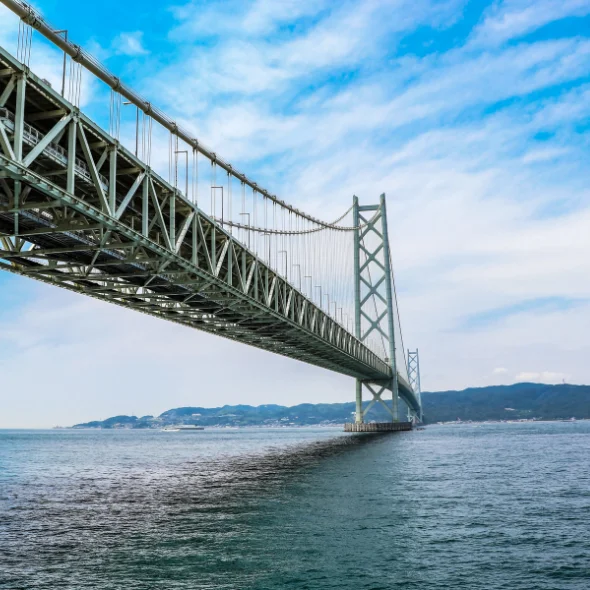 Another off-the-beaten-path destination that deserves recognition is Awaji Island in Hyogo Prefecture. It is the perfect choice for a family trip to Japan. Awaji Island offers a tranquil oasis that promises a truly unforgettable experience for families. Awaji Island's charm lies in its natural beauty, making it an ideal escape from the bustling urban life. Families can immerse themselves in the island's stunning sceneries, delicious food, activities, culture, and more.
The Beauty of Nature on Awaji Island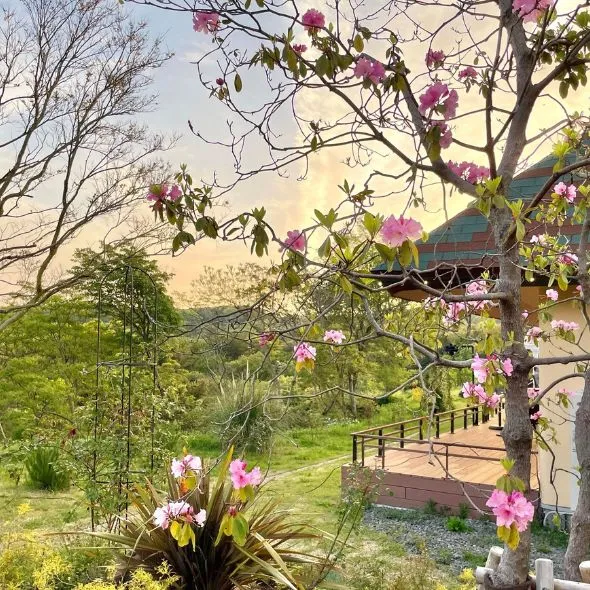 The beauty of nature in Awaji Island is truly captivating, particularly when it comes to the island's stunning coastal landscapes and the allure of its sea. For generations, Awaji Island has been celebrated for its crystal-clear waters that have garnered high praise and recognition. In fact, some of its beaches have received an impressive AA rating in bathing beach water quality surveys, highlighting the exceptional cleanliness and purity of the sea. The sea's mesmerizing cobalt blue hue, coupled with its remarkable transparency, adds an irresistible charm that beckons families to its shores. For a family trip, Awaji Island's sea offers an idyllic setting, perfect for swimming and other sea activities, creating an unforgettable beach memory.
Apart from its enchanting coastline, Awaji Island boasts breathtaking mountains and lush greenery that add to the island's natural splendor. The island's picturesque landscapes are a treat for nature enthusiasts and provide excellent opportunities for family hikes and outdoor adventures. As families venture into the mountains, they are rewarded with panoramic views of the island and the surrounding sea, offering a sense of tranquility and awe-inspiring beauty.
Awaji Island's Culinary Delights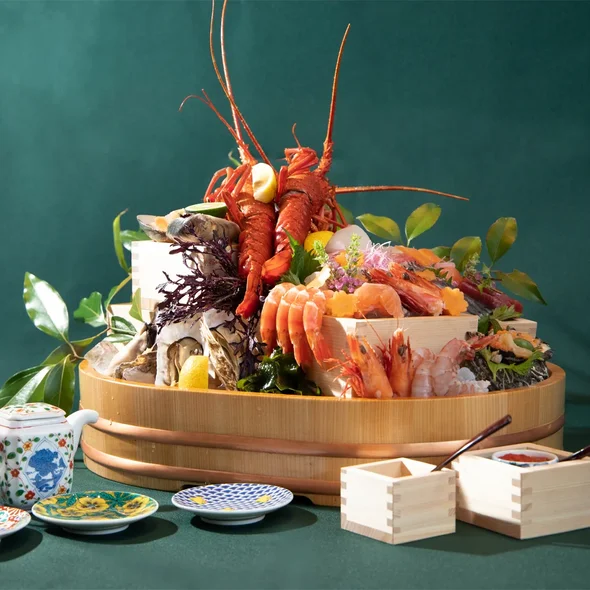 Awaji Island's gourmet offerings are a culinary delight that captures the essence of both its coastal location and the rich culinary heritage of Japan. As an island surrounded by the sea, it comes as no surprise that fresh seafood takes center stage in the local cuisine. Visitors can indulge in an impressive array of delectable seafood dishes, from succulent grilled fish and flavorsome sashimi to mouthwatering seafood hot pots. The island's fishing heritage ensures that the seafood is of the highest quality, bringing the flavors of the ocean directly to the plate.
One of the cuisine highlights of Awaji Island is its renowned Awaji beef. Considered one of the finest varieties of beef in Japan, Awaji beef boasts marbling and tenderness that elevate it to a culinary masterpiece. The cattle are raised with utmost care and attention to ensure the highest quality meat. As a result, Awaji beef offers a melt-in-your-mouth experience with rich umami flavors that leave a lasting impression on the taste buds.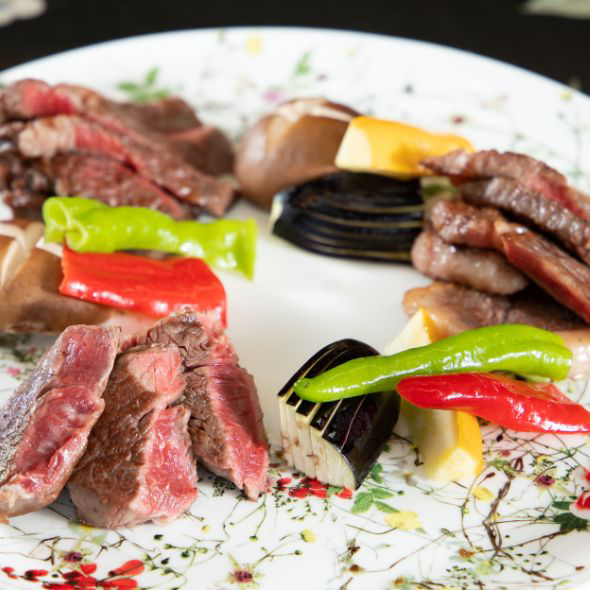 In addition to the delightful gourmet experiences and nature, Awaji Island offers a variety of other amazing attractions and activities for your family to enjoy. To plan an enjoyable family trip on Awaji Island, check out this comprehensive guide in the article below.
Closing
No that Japan has reopened its borders, there is the opportunity for families to embark on an unforgettable journey filled with culture, adventure, and safety. With an array of experiences catering to diverse interests, Japan promises a family vacation like no other. From Tokyo's vibrant urban landscape to Awaji Island's tranquil beauty, each destination offers unique memories waiting to be created. So, gather your loved ones and set forth on an extraordinary family trip to Japan.