Awaji Tiles are clay tiles produced on Awaji Island. Along with Sanshu Tiles and Ishu Tiles, Awaji Tiles are one of the three most famous roof tiles in Japan. Awaji Tiles are considered excellent roofing materials, and we will introduce the history of Awaji Tiles.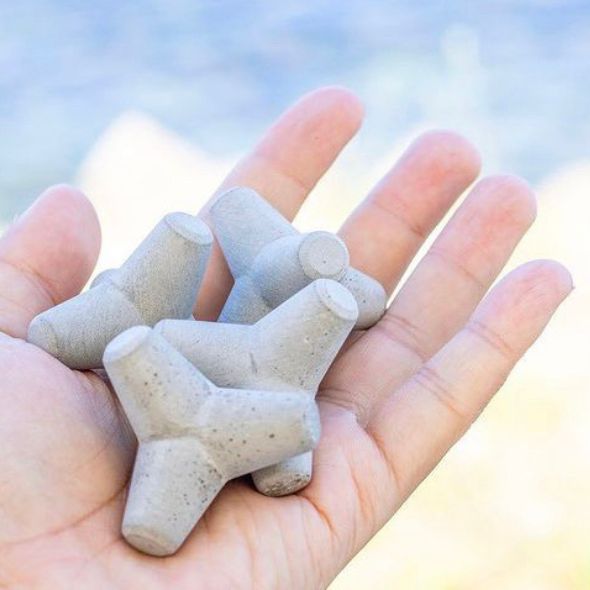 What is Awaji Tile…
Awaji Tiles are mainly manufactured in Minami-Awaji City. It is said that the first Awaji tile was made in the early Edo period, when a master craftsman Shimizu Ribei of Harima Tiles was invited to make tiles during the construction of Yura-nariyama Castle. Awaji Tiles mainly manufactures ibushi-style tiles, and boasts the largest share of the ibushi-style tile market in Japan. Awaji tiles are characterized by their deep luster like smoked silver. The clay used to make Awaji tiles is a fine-grained clay called "nameshi-do," which is very suitable for ibushi-style tiles.
Three Features of Awaji Tiles
1. Pressure resistance
The pressure resistance of Awaji Tiles is much higher than the JIS (Japanese Industrial Standards) standards imposed on roofing materials. It can handle localized loads caused by snow accumulation and antenna construction in cold climates!
2. Resistant to deterioration
This tile exhibits high resistance in tests against acids and alkalis, and its beauty is long-lasting due to its resistance to fading and discoloration.
3. Good for comfortable living space
Awaji tiles are said to be suitable for living spaces due to their sound and heat insulation properties. Roofs exposed directly to the sun's rays can have surface temperatures of 70°C or higher, but with Awaji tiles, which have high thermal barrier properties, the outside temperature will not affect the inside, and the inside temperature will not be released outside, keeping you cool in summer and warm in winter. In addition, you can live comfortably because you are less likely to be bothered by the noise of your surroundings.
Awaji Tiles on The West Coast of Awaji Island
We have some Awaji tiles at facilities on the west coast of Awaji Island that we recommend!
To those who want to enjoy sake on your trip to Awaji Island, we recommend this store.
The first floor is a gift store for vintage sake, and the second floor is a bar specializing in vintage sake with a view of the ocean. The so-called vintage sake has to be aged more than 10 years, having a rich aroma and flavor. You can enjoy a various menu, pairing with vintage sake selected by sommelier.
On the second floor, a powerful demon tile made of Awaji tile is on display!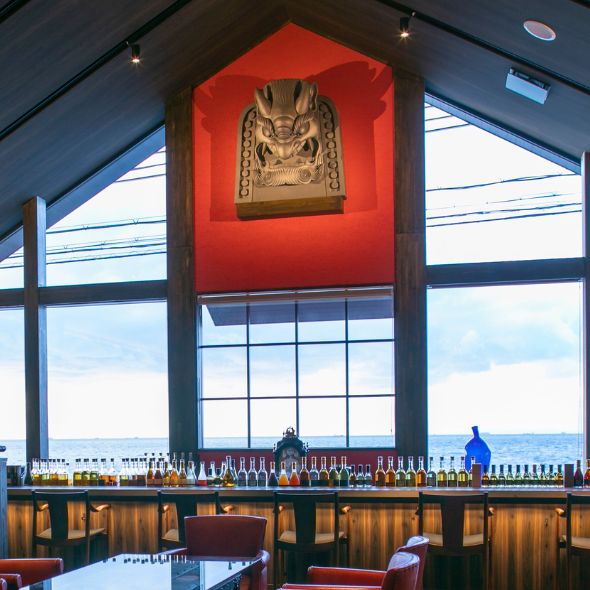 Click here for details of SEIKAIHA – Koshu no Ya
Global Market
Awaji tile goods are sold at the "Global Market", which has two locations on the west coast of Awaji Island. Cute chopstick rests that you can use at home, ornaments that remind you of the sea of Awaji Island, and other products that make great souvenirs!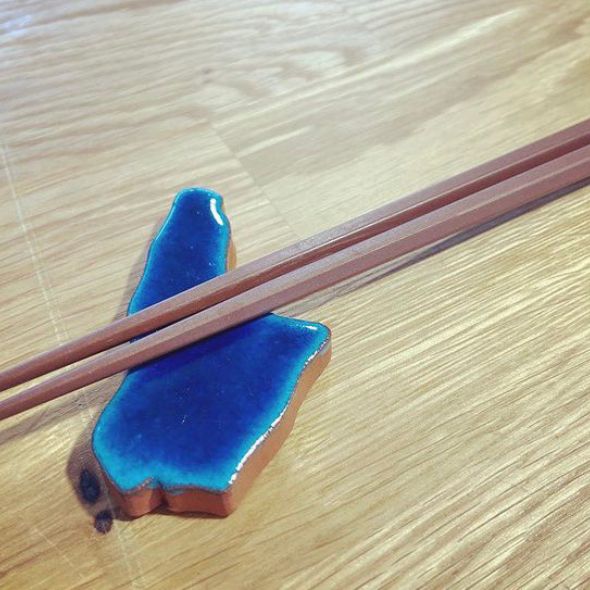 The Global Market is located behind the Marche on the first floor of Nojima Scola and also at Craft Circus. With unique goods from all over the world, it's the perfect place to pick up some unusual souvenirs or gifts for your friends!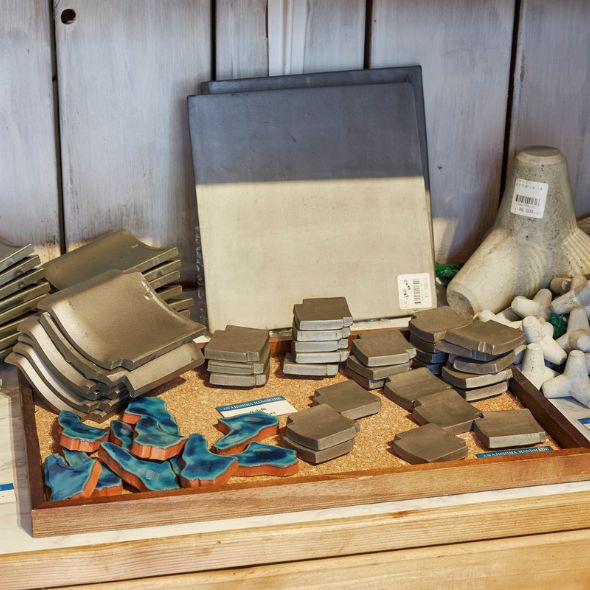 SEIKAIHA – Aonoya
Aonoya uses Awaji tile chopstick rests, which are sold at the Global Market. Aonoya is a restaurant where you can enjoy Awaji Island's unique Japanese cuisine centering on sushi and tempura. At the restaurant, all seats face the sea, and you can dine while enjoying a spectacular view of the Harimanada Sea. At sunset time, you can enjoy a blissful view of the beautiful sunset, which has been selected as one of the "Top 100 Sunsets in Japan".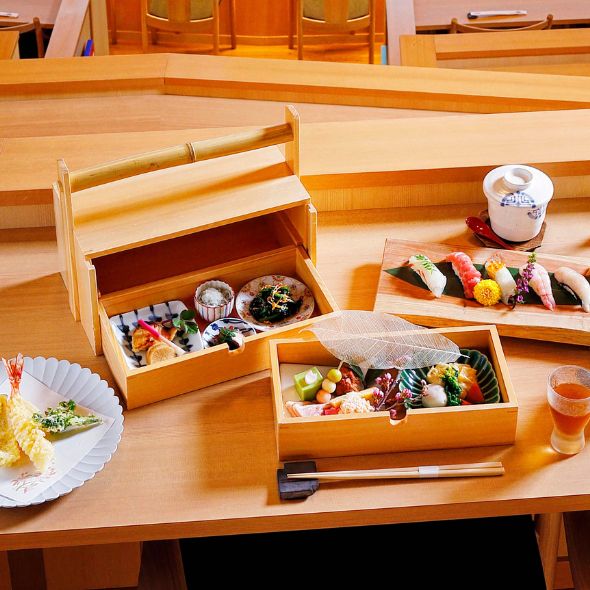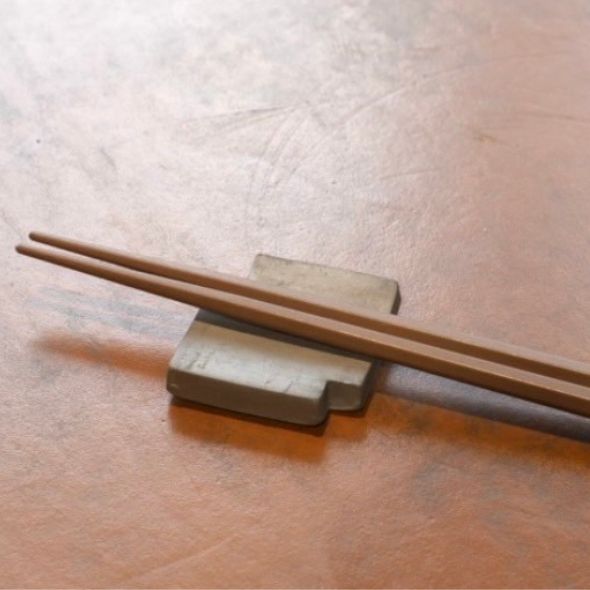 Please enjoy the west coast of Awaji Island from a different perspective by learning about the history and charm of Awaji tiles♪