On July 2, 2022, the official Guinness World Records™ certifiers conducted a survey and two Guinness World Records™ were certified at HELLO KITTY SHOW BOX and HELLO KITTY APPLE HOUSE.
Awaji Island Hello Kitty Facility Recognized by Guinness World Records™!
"Largest building in the shape of an apple"
"Largest roof in the shape of a brand character"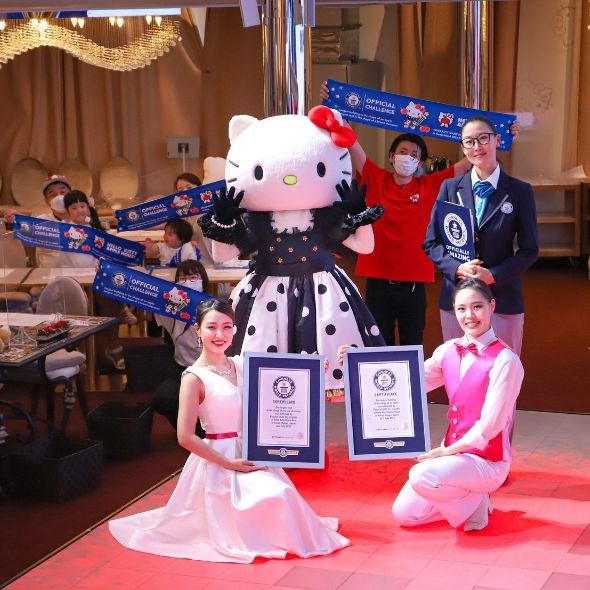 We would like to introduce HELLO KITTY SHOW BOX and HELLO KITTY APPLE HOUSE, two facilities that are currently attracting attention and are located on the west coast of Awaji Island.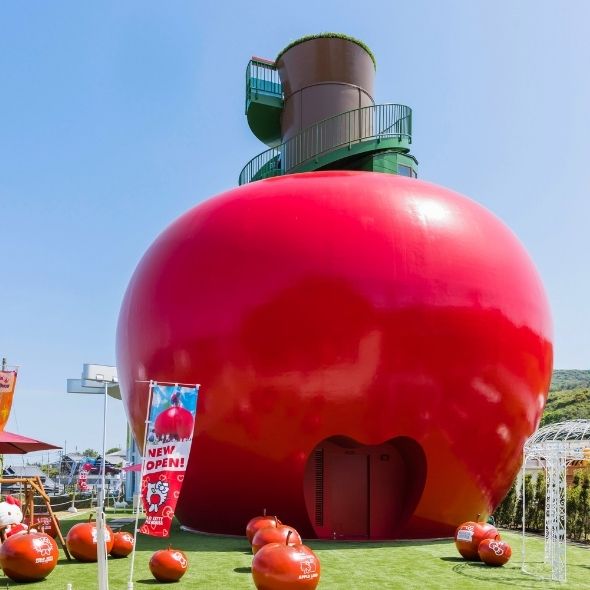 As you head toward the facility, you will be greeted by the "HELLO KITTY APPLE HOUSE," a large apple house that has been certified as the first Guinness World Record™ "Largest Building in the Shape of an Apple". The "HELLO KITTY APPLE HOUSE" is an impressive 14m x 14m x 15.79m (width x depth x height).
Small apples with the logo are scattered around the house, making it a great photo-op spot.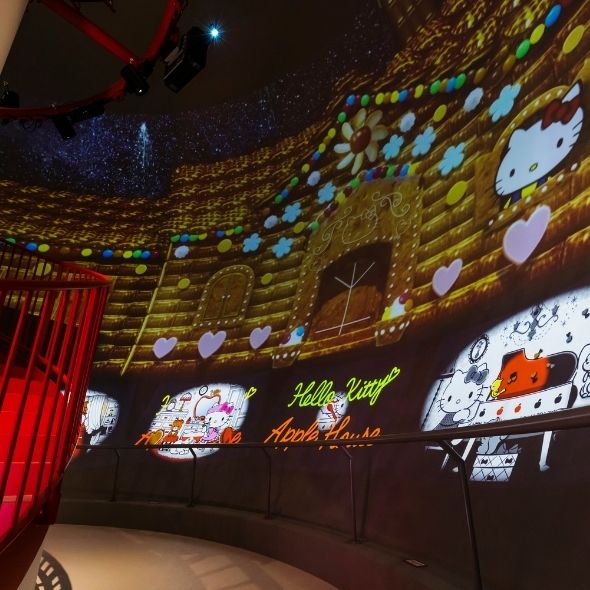 Inside the HELLO KITTY APPLE HOUSE, a powerful media art is projected onto a 360° area. There are many illustrations that can only be seen at the HELLO KITTY APPLE HOUSE, including limited edition designs.
Then, take the elevator to the rooftop observation deck. There is a surprising trick on the way to the observation deck, so please come and experience it for yourself. The design is so well done that you will want to take pictures of the space.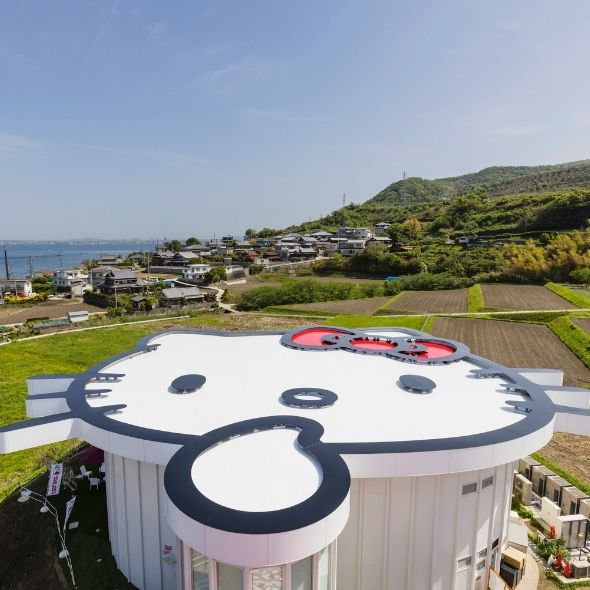 Arrive at the rooftop and open the door to a view of the west coast of the island. The Hello Kitty roof of the HELLO KITTY SHOW BOX, the second Guinness World Record™ "Largest Roof in the Shape of a Character" that you have not been able to view before, is now in front of you.
You can enter the APPLE HOUSE as many times as you like on the same day. During the sunset time, please come and see the view of one of the "100 Best Sunsets in Japan" from a height that you cannot usually see.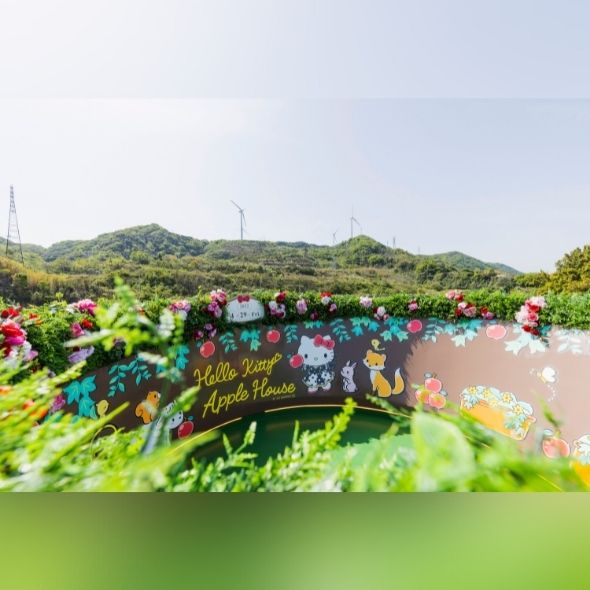 There is also a photo spot on the observation deck with a Hello Kitty illustration originally designed by HELLO KITTY APPLE HOUSE. Why not take a picture with Hello Kitty to commemorate your visit to the observatory?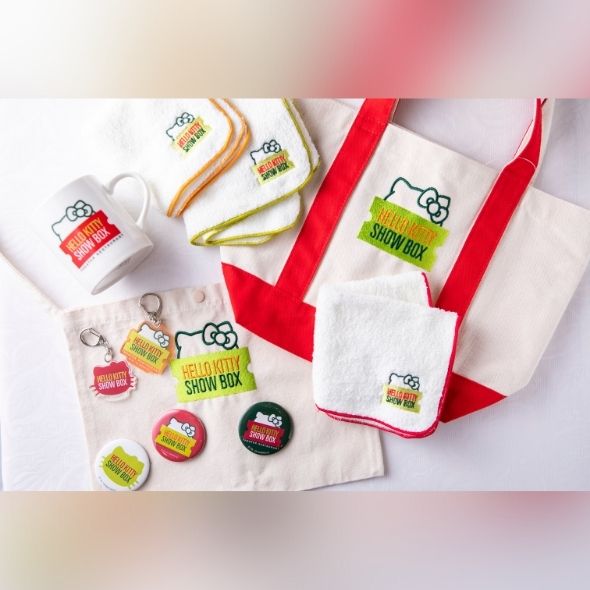 After enjoying the observatory, visitors can visit the store inside HELLO KITTY SHOW BOX, which sells many Sanrio character products and HELLO KITTY SHOW BOX and HELLO KITTY APPLE HOUSE original goods, including goods that can only be purchased here. Many recommended products are available as souvenirs and gifts.
Afterwards, Craft Circus in hte Neighborhood Is Highly Recommended!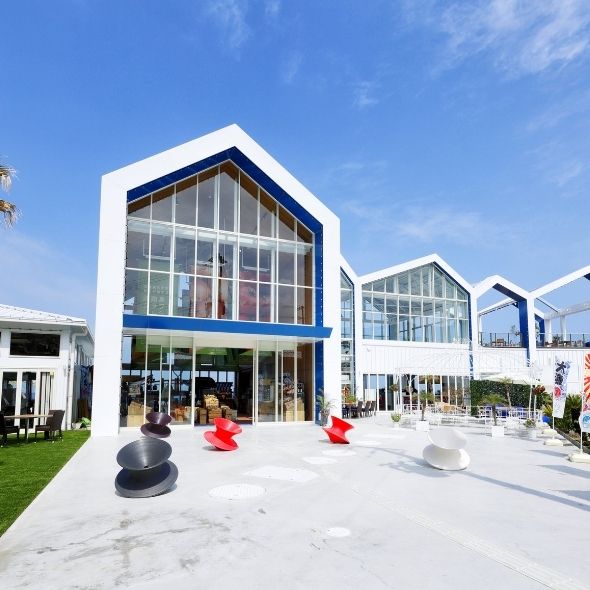 Seaside Restaurant & Market Craft Circus offers dining and shopping while enjoying the view of Awaji Island, chosen as one of the 100 Best Sunsets in Japan.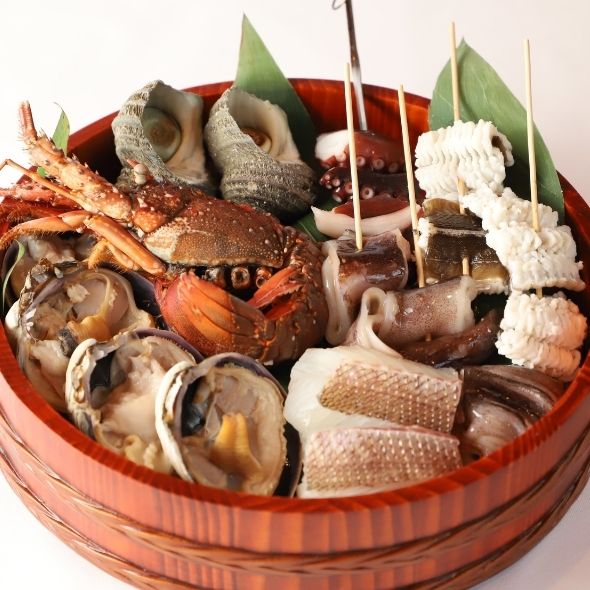 Craft Circus has a restaurant called "Awaji Island Kaiou Market" that serves dishes using seafood caught in the Seto Inland Sea. "Awaji Island Craft Kitchen" is popular for its "Craft Burger" made from Awaji beef and its specialty "Island Pizza" (40 cm in diameter), and offers many delicious meals.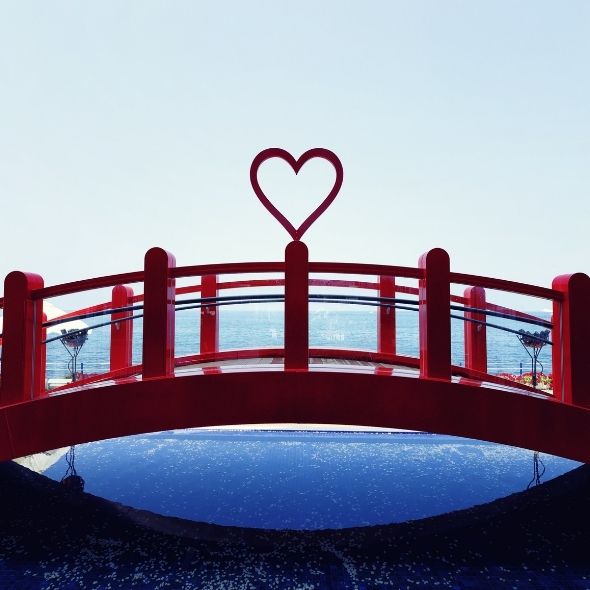 There is also a shopping area, Awaji Island Craft Marche, which offers a wide selection of fresh vegetables directly from local farmers, specialty onions, and souvenirs. In addition, the original gelato made with Awaji Island honey and Awaji Island salt is a popular takeout item. Please be sure to try some when you visit!
Location
CRAFT CIRCUS
Address
2-2 Nojima-Hirabayashi, Awaji City, Hyogo Pref. 656-1724
Access
15 minutes by car from Awaji IC on Awaji-Kobe-Naruto Expressway. 10 minutes by car from Iwaya Port (Jenova Line Ferry).
Parking
80 spaces
Business Hours
Weekdays: 10:30-20:30 (last order 19:30)
Weekends/Holidays: 9:30-20:30 (last order 19:30)
Closed
Thursdays (excluding national holidays)
Tel
0799-82-1855
Website
https://awajicraftcircus.com/
Reservations
https://www.tablecheck.com/en/shops/craftcircus/reserve