As the weather gets warmer, more and more people will be enjoying barbecues. Awaji Island has many facilities where you can casually enjoy barbecues. Some facilities allow visitors to come empty-handed, making them ideal for those who want to enjoy barbecuing but find the preparation a hassle.
Nojima BBQ Terrace
The Nojima BBQ Terrace, located on the 3rd floor terrace of Nojima Scuola, offers barbecue by reservation only on Saturdays, Sundays, and holidays. It is a recommended spot to enjoy barbecue with a view of the sea, using plenty of Awaji Island ingredients.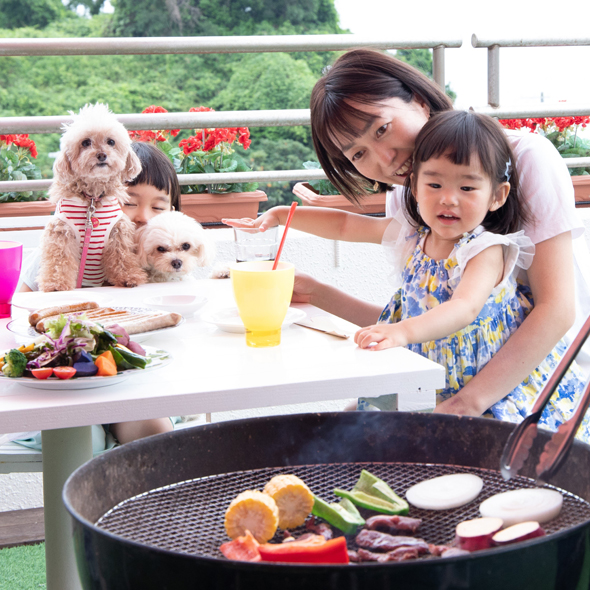 Children and dogs are welcome, so it is perfect for families and those who plan to travel with their dogs.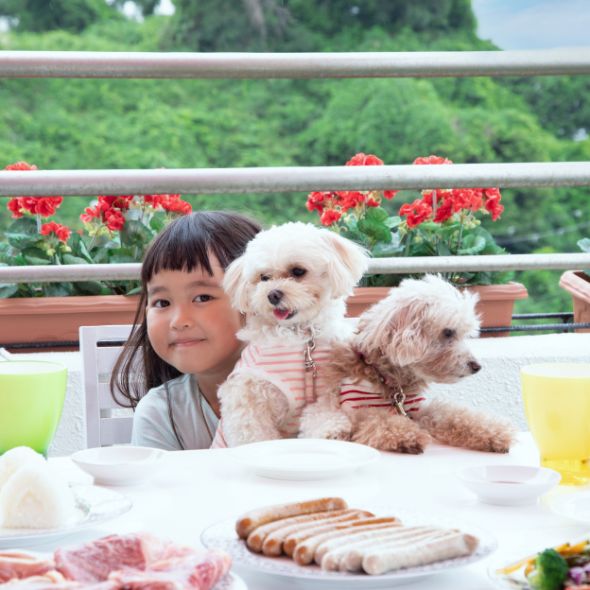 There are three sets to choose from.
Awaji Island Standard BBQ Set: 4,620 yen (tax not included)
Awaji Island Premium BBQ Set: 5,800 yen (tax not included)
Awaji Island Kids BBQ Set: 3,080 yen (tax not included)

Please note that reservations are required.
Groups of 10 or more may use the restaurant even on weekdays. If you wish to use the restaurant as a group, please contact the restaurant.
For inquiries, please call 0799-82-1820.
Name
Nojima Scuola
Adress
843 Nojimahikinoura, Awaji City, Hyogo Pref. 656-1721
Website
https://www.nojima-scuola.com/
Reservations
2F Ristorante Scuola
https://www.tablecheck.com/en/shops/nojima-scuola/reserve
Tel
0799-82-1820
Operation Hours
1F Marché /Bakery: Weekdays 10:30~19:00
Sat., Sun., & Public Holidays 10:00~19:00

1F Café Scuola: Weekdays Lunch 11:00~14:00/ café 14:00~18:00
Sat., Sun., & Public Holidays breakfast 10:00~11:00
Lunch 11:00~15:00
Café 15:00~18:00

2F Ristorante Scuola: 11:30~15:30 (in by 14:00) / 18:00~21:30 (in by 19:30)

Outdoor Zoo: Weekdays 11:00~16:00
Sat., Sun. & Public Holidays 10:00~16:00 (13:00~14:00 animals in recess)

Closed: Wednesdays (Open on Public Holidays)
Click here for details of Nojima Scuola
Craft Circus Kaioh Ichiba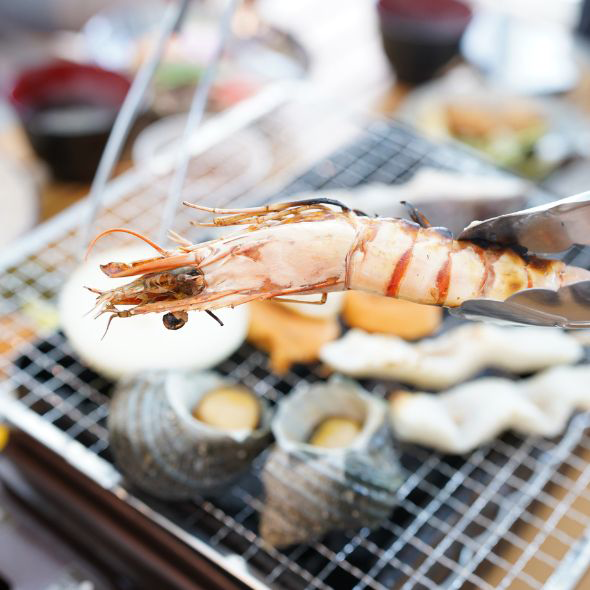 At Kaioh Ichiba, located inside the Craft Circus, you can enjoy a barbecue with fresh seafood from Awaji Island. This is one of the most popular barbecues that you can come empty-handed. You can savor not only seafood but also Awaji beef together. Seafood barbecue produces less smoke than grilling meat, so the smell is not so bothersome. In addition, the view of the ocean from the open-air restaurant is spectacular.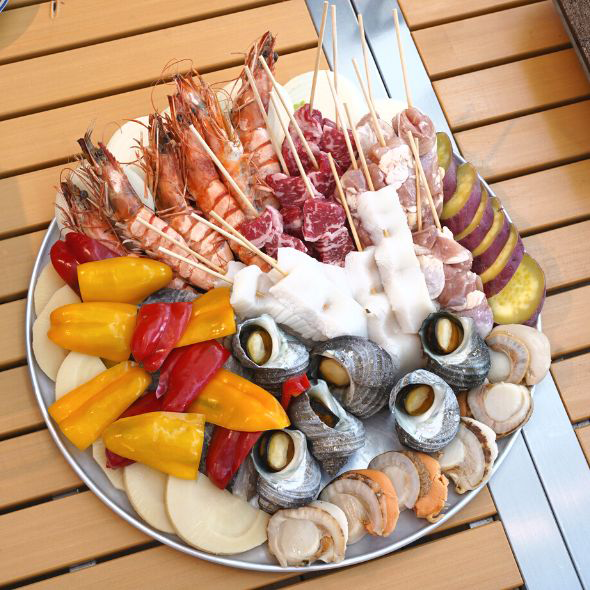 This barbecue is recommended for those who want to enjoy the seafood of Awaji Island to the fullest!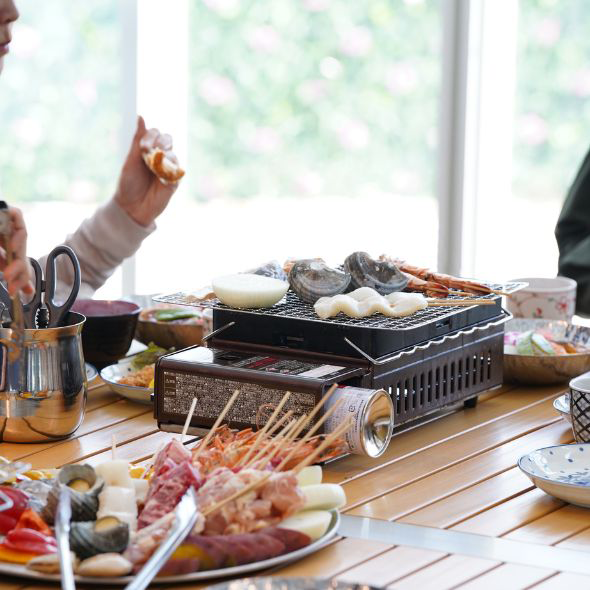 In addition to the Kaioh Hamayaki (barbeque) set menu, the restaurant also offers a wide variety of a la carte dishes to enjoy together such as seafood rice bowls and sushi.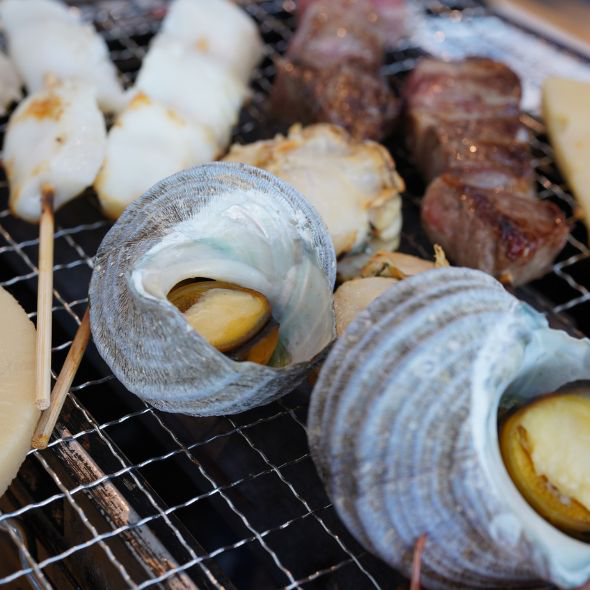 Location
CRAFT CIRCUS
Address
2-2 Nojima-Hirabayashi, Awaji City, Hyogo Pref. 656-1724
Access
15 minutes by car from Awaji IC on Awaji-Kobe-Naruto Expressway. 10 minutes by car from Iwaya Port (Jenova Line Ferry).
Parking
80 spaces
Business Hours
Weekdays: 10:30-20:30 (last order 19:30)
Weekends/Holidays: 9:30-20:30 (last order 19:30)
Closed
Thursdays (excluding national holidays)
Tel
0799-82-1855
Website
https://awajicraftcircus.com/
Reservations
https://www.tablecheck.com/en/shops/craftcircus/reserve
Click here for details of CRAFT CIRCUS
GRAND CHARIOT
At the "Grand Chariot" glamping facility, where you can rent an entire cocoon-shaped facility, you can enjoy an exquisite barbecue only during the summer season through September. The main dish consists of high-quality, brightly marbled "Awaji beef," fresh seafood from Awaji Island, and freshly picked vegetables.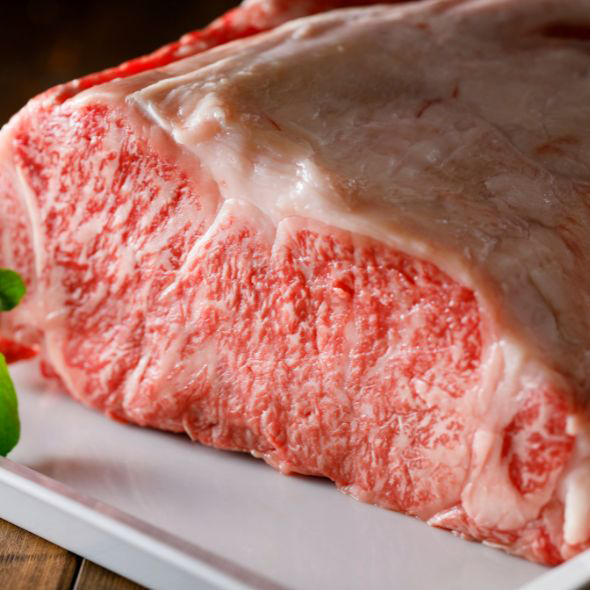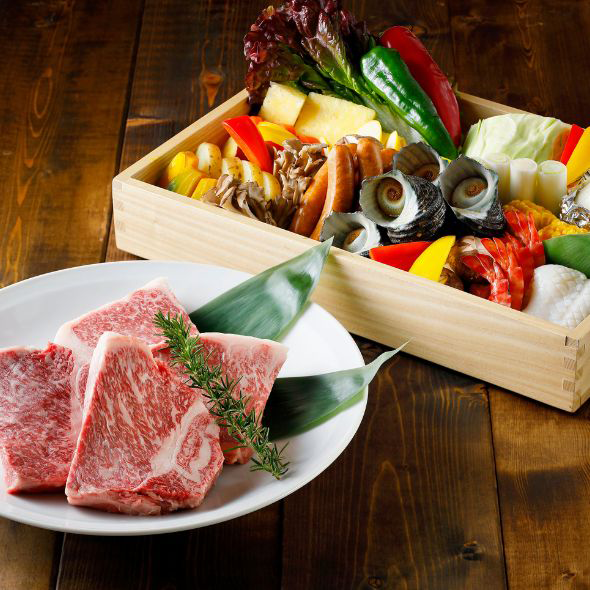 The terrace at the Grand Chariot offers an astonishing view of the sunset creating a memorable moment.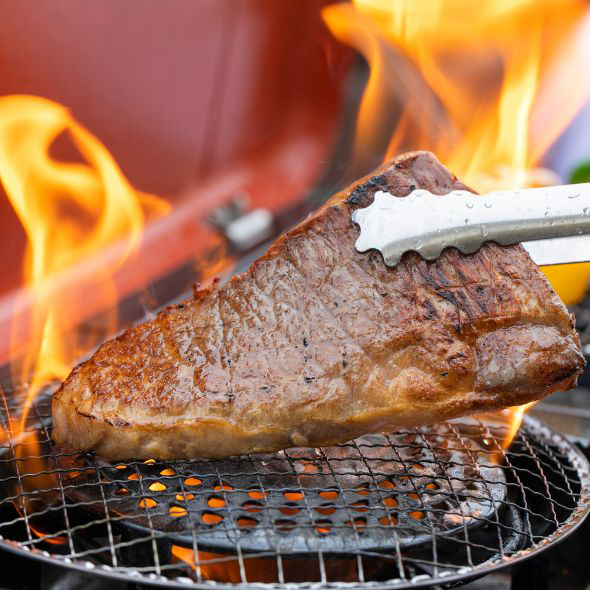 In case of rain or strong wind, the menu may be changed to "Awaji Beef Sankai Tomato Sukiyaki".
Click here for details of GRAND CHARIOT
Ocean Terrace
Ocean Terrace is a grill restaurant where you can enjoy self-roasting the finest Awaji beef. Custom-made lava stones are set in the restaurant, allowing you to grill and enjoy the beef to your own desired doneness.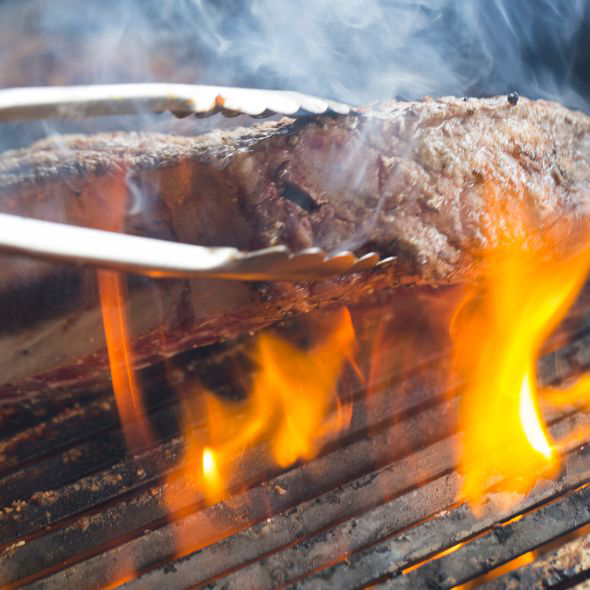 There is also a full-course menu such as the "Awaji Beef Comparison Set" that allows you to experience the different tastes of different parts of the beef.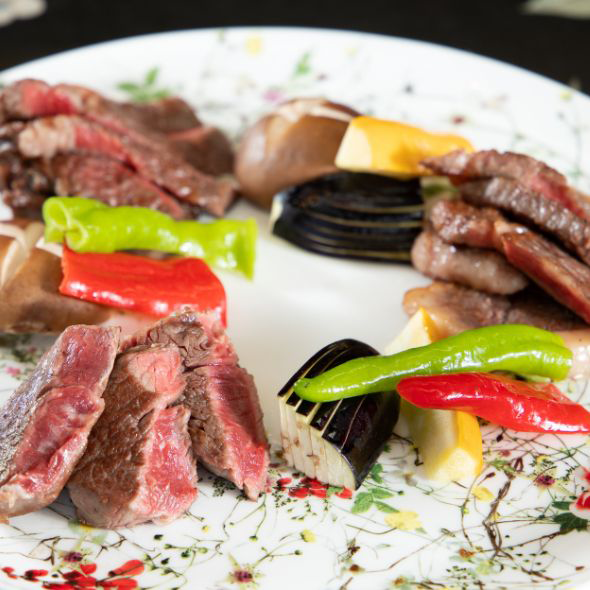 Click here for details of Ocean Terrace
If you want to barbecue, go to Awaji Island West Coast.
On Awaji Island, there are many facilities where you can barbecue while enjoying marvelous views of the ocean and the sunset. The food includes vegetables grown on Awaji Island and Awaji beef, which are Awaji Island's specialties, and other ingredients that allow you to fully enjoy the charms of Awaji Island. Please come to Awaji Island to enjoy barbecue with your family and friends.