Why Awaji?
Are you in need of a wellness break to rejuvenate your mind, body and soul? Do you want to go somewhere peaceful and secluded, but don't have the time to travel far away? Then, look no further than Awaji Island in Hyogo Prefecture. Nestled in the heart of the Seto Inland Sea, Awaji is a hidden gem that offers a perfect balance of natural beauty, healthy cuisine, and traditional Japanese culture. Balance was certainly what I was looking for and, as I discovered, with its scenic views, luxurious spas, and fresh island-grown foods, balance is what it has. I think it's the ideal destination for a wellness getaway, and it's just a short hop from Japan's second city, Osaka.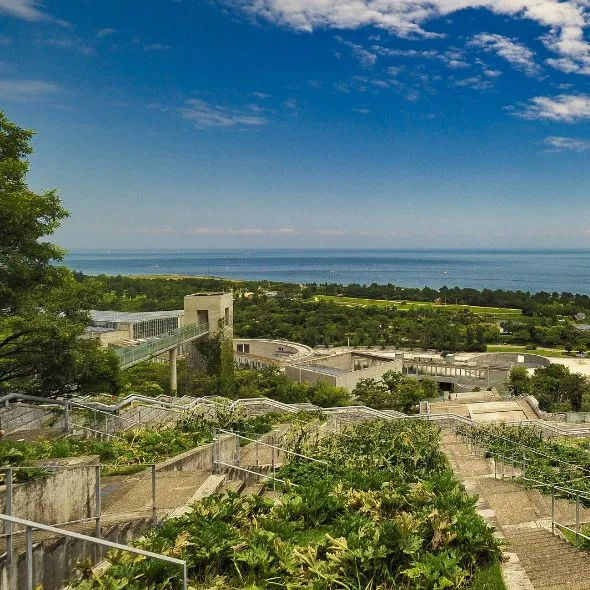 When I stepped off the bus at Yumebutai, in the northeast of the island, I was taken aback by the striking greens of the gardens and hills, contrasting with the beautiful blues of the sea they overlooked. The air was fresh, and I could feel my shoulders starting to relax as soon as I breathed it in. The crazy thing is, Awaji feels like a remote and peaceful place, and yet it's only 45 minutes from Kobe, and less than 90 minutes from downtown Osaka by bus. In fact, gazing back across the ocean, I could see both of these cities glinting in the distance.
Climbing into my rental car, I made a mental note to spend some time in the gardens around Yumebutai on my return. Then I punched my first destination into the satnav and headed for the hills.
Mind and Body Wellness through Yoga and Meditation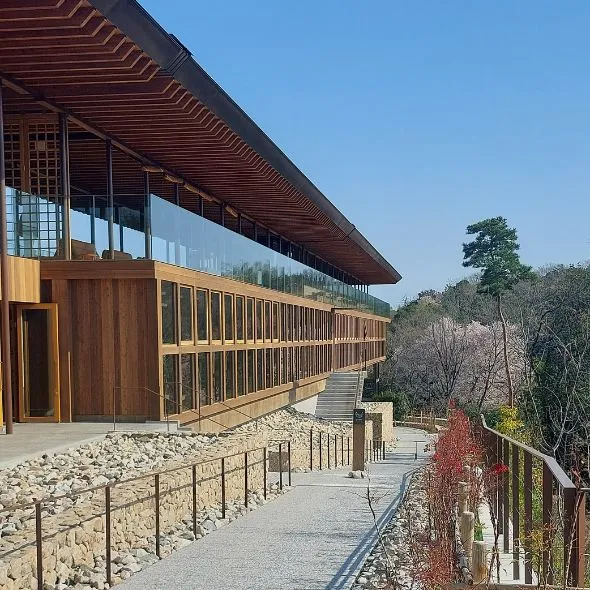 I wanted to fully immerse myself into wellness culture during this trip and, when I was planning it, 'Zen' was right at the top of my list. Of course it was, this is Japan! The peaceful surroundings of Awaji Island make it the perfect setting for this introspective practice. There are a range of temples, gardens, studios, retreats and resorts, offering programs catering to all needs and all levels, but one of them jumped out at me, not least because of the sheer uniqueness of the place. Zenbo Seinei, designed by the renowned architect, Shigeru Ban, juts majestically out from the hillside and seems to float above the treetops. Certainly, when you are on the 100m open Zen deck, with the sunshine and the soft breeze playing at your back, and the song of the uguisu (Japanese nightingale) the only sound to be heard, you do feel as if you are floating. What a place to flex your body and your mind.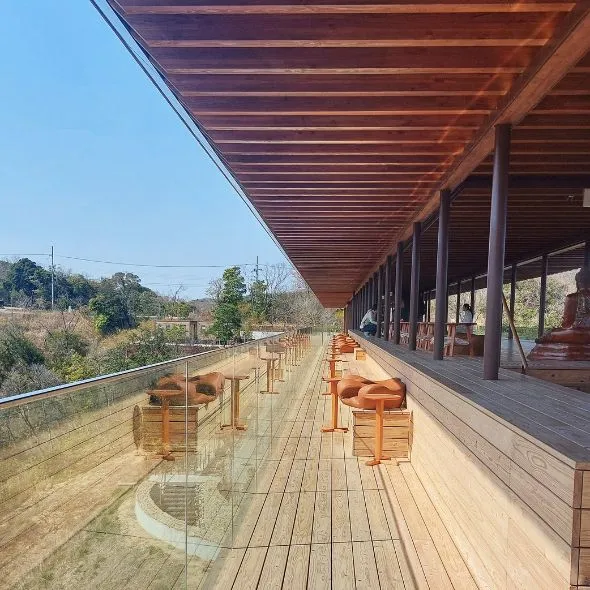 The Zenbo Seinei experience is much more than just a little bit of meditation and yoga, though. I opted for the 4-hour program, and after a welcome drink, we started off with a 60-minute guided yoga and meditation session. Accessible for beginners, but also offering something for the more experienced practitioners. Accessible too for those without much Japanese. Some sessions are fully bilingual (be sure to check when you book), while many of the staff there speak English and offer excellent and very knowledgeable support.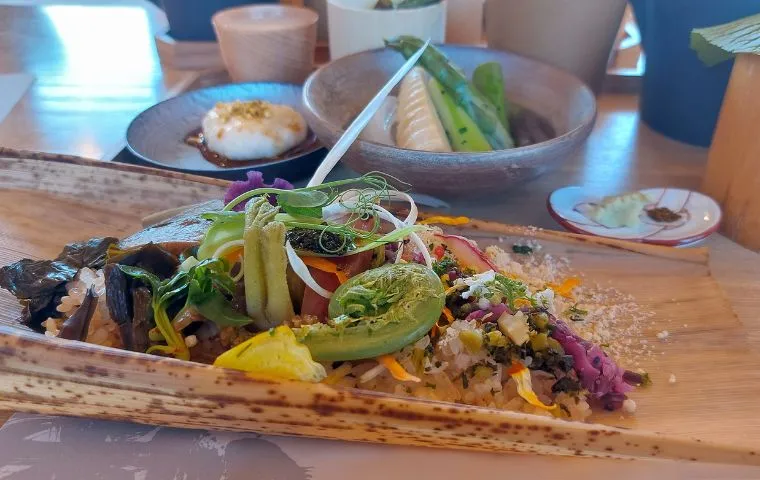 After the morning session, we headed down to the lounge for lunch; the first of my several healthy meals on this trip. I've never had a full-on shojin ryori (Buddhist cuisine) meal before and was stunned by how delicious everything was. From the super fresh mountain sprouts, through the soy milk mochi and udo tofu, to the incredible soba noodles with pine nuts, it was difficult to believe that the meal did not contain any animal products, flour, sugar or oil. Of course, wellness includes nutrition and, as sensei mentioned, their 'meals will bring balance and alignment to our body, mind and spirit.' There was that word again… balance.
After the main part of the meal, we made our own matcha to have with dessert. It was a relaxed version of the tea ceremony, but it was fun and really added to atmosphere of the meal. After lunch there was a chance to relax before the afternoon meditation session. Some members tried shodo (Japanese calligraphy), while others walked around the facility and took photographs of the cherry blossoms.
I found the program as a whole to be incredibly calming and restorative. The guidance we received in the sessions moved us towards a deeper sense of relaxation and a deeper understanding of mindfulness than I had expected. It felt active rather than passive, and it also felt like the start of something. I mean, the insight I gleaned from my experience at Zenbo, felt like a point from which I could build, a lifestyle change I could make. Wow! I can't remember the last time I felt so positive about something.
Stars and Spas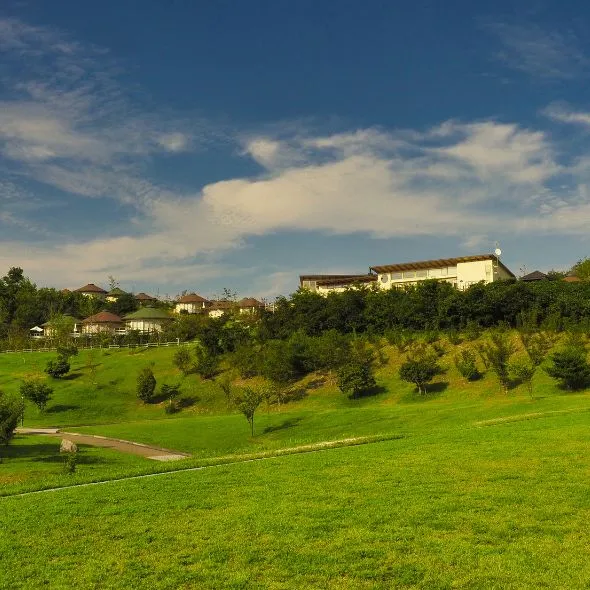 I was still floating as I headed up to my hotel. There are dozens of great places to stay in Awaji, but I chose mine for its luxury and its location. Grand Chariot is situated on the top of a hill in an isolated part of the island's prefectural park, with great views over the north Awaji area and down to the ocean and the Akashi Kaikyo Bridge. The rooms are beautifully appointed villas, spacious and bright, with an opulent feel, from the private decks to the enticing cypress wood bathrooms.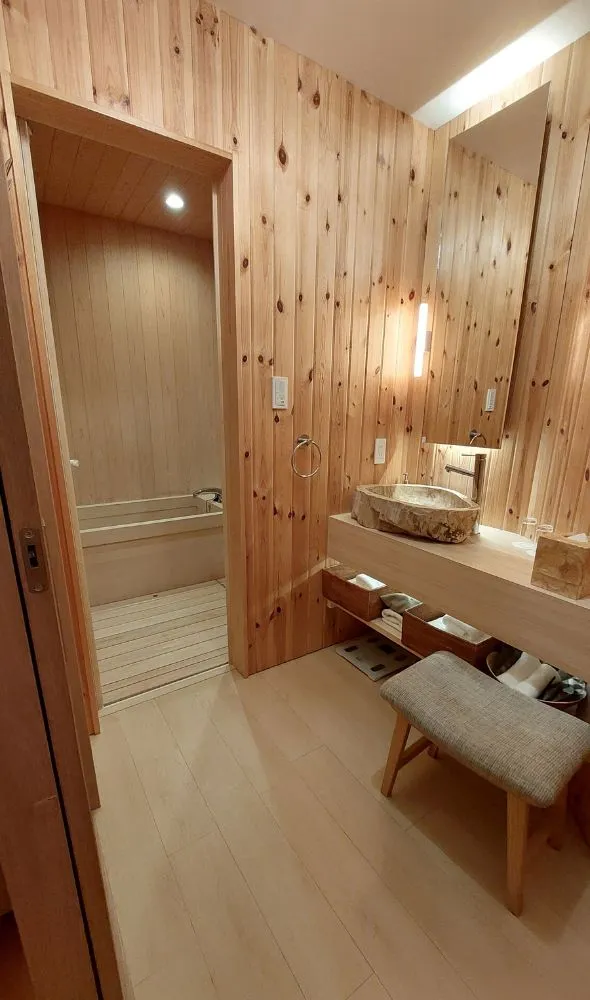 I checked in early, as I wanted to take advantage of the spa treatment there, which was just a short walk from my 'cocoon' (the hotel's name for its rooms). The enzyme bath uses a combination of rice bran and hinoki sawdust. Covered by the mixture, I felt calmed by the gentle aroma, as the heat from below did its work. It was twenty minutes of bliss that I will definitely be trying again. I had the place to myself for 90 minutes and spent the remainder of that time making leisurely use of the bath and sauna upstairs.
This proved to be perfect preparation for the absolute feast to come. The dinner menu at Grand Chariot is incredible. It was so difficult to choose my main, but in the end, I plumped for the sea bream sukiyaki pot. Great choice; delicious and fun too. Other courses included Awaji beef, fresh locally-grown vegetables, and the best sea urchin I've tasted in a long while.
After dinner, sparkling wine in hand, I strolled up to the viewing deck at the top of the hill to take in the vista. It's an amazing spot. Looking north you can see the lights of the impressive bridge, and over to the east, a different perspective of the famous Kobe night view. But when you look south over the hills, there is no light pollution at all and, as you gaze, the stars slowly reveal themselves like diamonds sparkling in the blackness of the night sky.
I sipped my wine as I took in the views and pondered a new future. It was a great end to a great day.
Take a hike!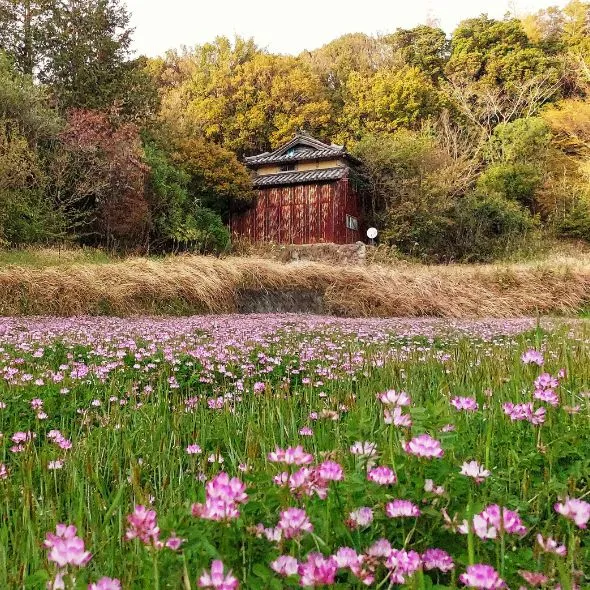 I had something a little more energetic lined up for my second day. Balance, right? So, bright and early, I headed to the south part of the island to walk in the mountains. On the way down, I stopped by Izanagi Shrine. In my mind was a little spiritual wellness before my physical exertions, and where better to absorb that than this well-known power spot, dedicated as it is, to such an important god for the Japanese people. The legend goes that, long ago in the age of the gods, Izanagi and Izanami were given a heavenly spear with which to create a nation. The drops of salt dripping from the tip of the spear hardened and became islands. The two gods descended to the first island and began to give birth to the rest of the archipelago, one island at a time. Awaji was this first island and thus it became the birthplace of the country, Japan. It is a beautiful, resonant story, and I took my thoughts of this legendary miracle with me as I headed for the trailhead.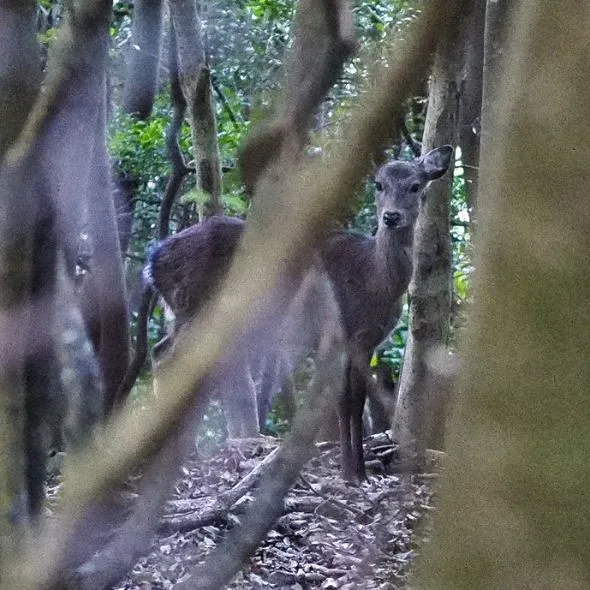 There are many great walks all over the southern hills of Awaji, but I chose Mt. Yuzuruha for two reasons. Firstly, it's the highest point on the island with views from the top that are unrivalled, and secondly, there is a great hot spring at the foot of the mountain. I know of no finer incentive when I'm hiking, than the prospect of a leisurely, restorative soak in an onsen when I'm done.
The walk starts from a dam on the north side. The path climbs, steeply at first, up through the cedars and the pines, making the main ridge after only a couple of hundred metres. From there, the walk is a steady climb of forested paths with views to both sides. The route is well-defined and very easy to follow, but it is quiet and, when I walked, very still and peaceful. I had a real sense of forest bathing with the beautiful pine aroma all around, especially when I was lucky enough to spot a couple of deer walk across the path in front of me. They paused for a moment regarding me, holding my breath in wonder, and then they slipped away into the trees. Communing with nature in this way undoubtedly constitutes another wellness treatment. In fact, for me it brings the treatments together; mind, body and soul.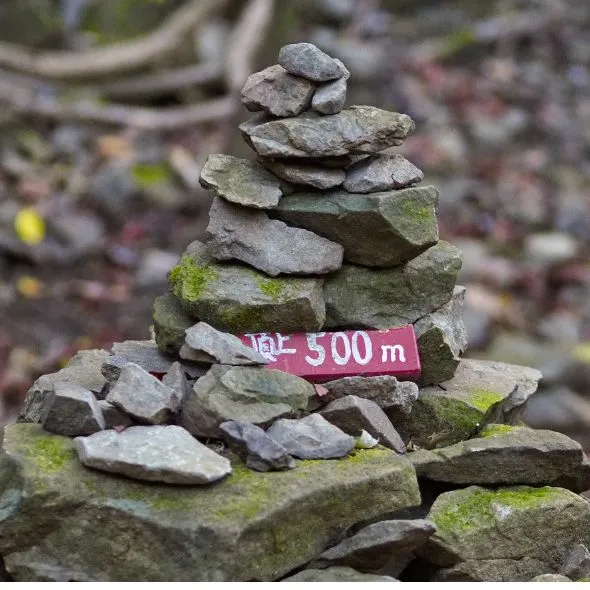 Depending on your fitness and mobility, the summit of Mt. Yuzuruha (608m) can be reached in around 1 hour and 30 minutes, and it is totally worth the climb. On clear days you can see 5 prefectures from the top. The views towards the Naruto Bridge and Shikoku are particularly beautiful. Be sure to breathe them in fully before you start your descent towards your well-earned soak at Minami-Awaji's Sanyukan hot spring.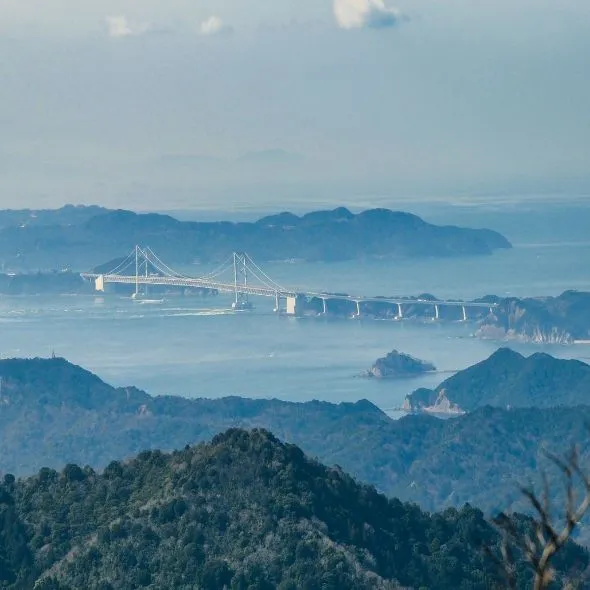 Farm-to-Table Dining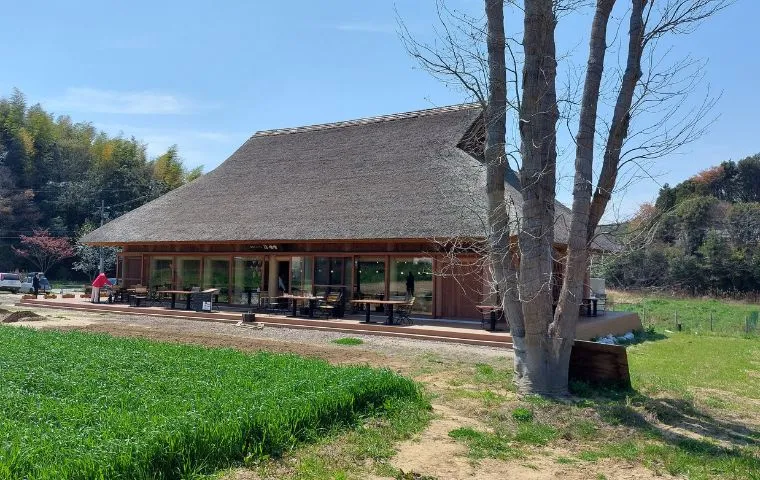 After the walk and the bath, I was completely relaxed and ready to taste some more of Awaji's delicious offerings. As I mentioned earlier in my musings about balance, food plays a significant role in wellness, a role which I have perhaps neglected in the past. Well, not on this trip. As we have seen, Awaji Island's fresh seafood and locally grown vegetables make it a paradise for food lovers. An old name for the region is 'miketsukuni', meaning the land of imperial provisions. In short, it was deemed that Awaji Island's produce was fit for an emperor. And it still is but now, as visitors like me head to the island, it's become less about quality shipped to other places, and more about savouring the delights at source. Not just for the ultimate freshness, but also for the sustainable aspect of farm-to-table dining. This was in my mind as I headed back north towards the final meal stop on my wellness schedule.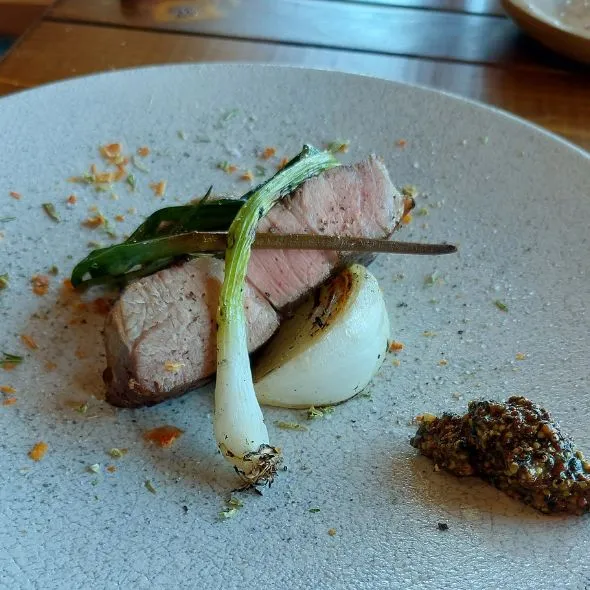 All the places I've eaten at on this trip have prided themselves on serving delicious dishes prepared using locally-sourced ingredients from farms around the island. At Haru San San, they have taken this concept to its logical conclusion. The restaurant is right there in the centre of the farm! With its thatched roof and a bright wooden interior, and surrounded by fields teeming with herbs and vegetables, it has an undeniable charm with regards to atmosphere. This is undoubtedly enhanced both by the delicious menu and by the fact that you can watch the farmers going about their day as you tuck into the fruits of their labour. It seems so natural and, of course, it is. Real farm-to-table dining. It's eco-friendly, organic and fresh. What could be more natural than that?
Sustainable Food for Sustainable Thought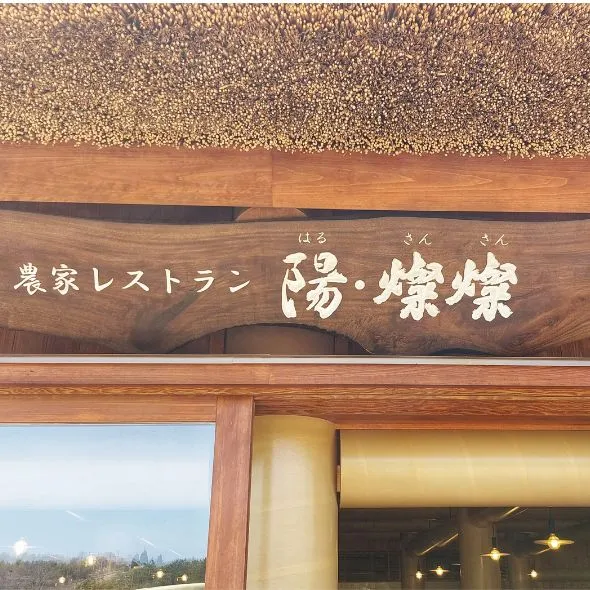 I could have lingered at Haru San San for a lot longer than I did. If they'd had rooms, I might have stayed an extra night. Heck, if they'd been hiring, I might have stayed forever! But I had a rental car to drop off.
I thought about this as I made my way back to Yumebutai, am thinking about it still. I have felt incredibly relaxed, serene even, throughout this whole trip, and I considered how I might sustain that feeling, beyond the weekend. How might I extend the intent of my wellness weekend into a lifestyle change? I realised that nothing was stopping me from doing just that. Like with all journeys, I just needed to take the first step.
Yes, reflecting on my time on the island has inspired me to make some sustainable changes to my lifestyle. After experiencing the benefits of healthy eating and outdoor activities, I'm motivated to incorporate more of these practices into my daily routine. The experience has also encouraged me to prioritize self-care and mindfulness in my everyday life. In conclusion, my wellness weekend in Awaji was an unforgettable experience that left me feeling refreshed, rejuvenated, and reconnected with myself. The blend of wellness therapies, outdoor activities, and healthy cuisine made for a truly holistic approach to self-care.
I came to Awaji looking for balance, there's no doubt in my mind (or body, or soul) that I found it. Now I just have to keep it.
Written and photographed by Paul Quinn