In the Kansai area, Awaji Island has long been a popular choice for a fun day trip to see the sights. However, recently, more people are staying overnight after the island was featured on TV as an ideal destination for the new travel trend of "Hokansu" (Hotel + Vacation). Let's find out more from a writer who loves Awaji Island about how best to spend a two-day one-night stay.
Enjoy Awaji Island's Flowers and Other Local Attractions
FIRST DAY
11:30 Arrive on Awaji Island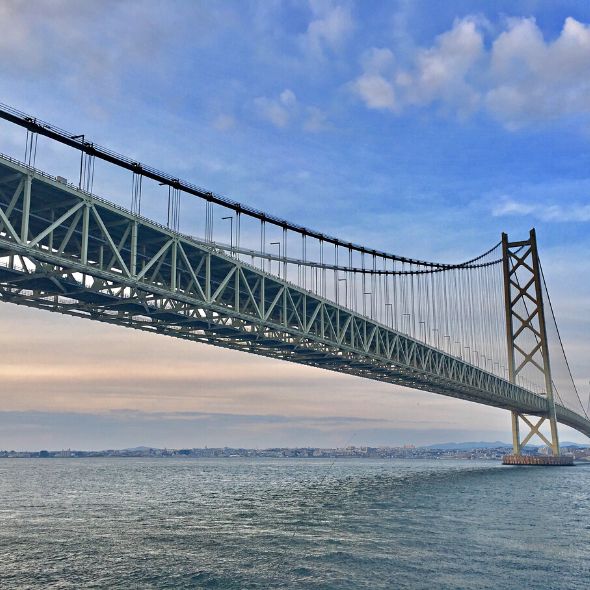 Onward across the Akashi Kaikyo Bridge from Kobe to Awaji Island. The sea view from the bridge lifts our spirits, and we feel the exhilaration of entering a resort area! Enjoy the island to the fullest from the start.
12:00 Pasta lunch at Ristorante Scuola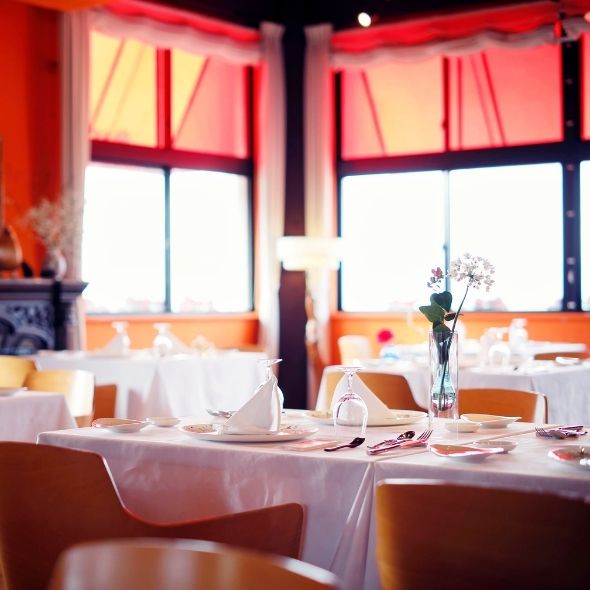 Nojima Scuola is a popular entertainment complex converted from a former elementary school. On the 2nd floor is an Italian restaurant, Ristorante Scuola, that follows the principle of local production for local consumption. Enjoy a set lunch of authentic Italian cuisine at reasonable prices.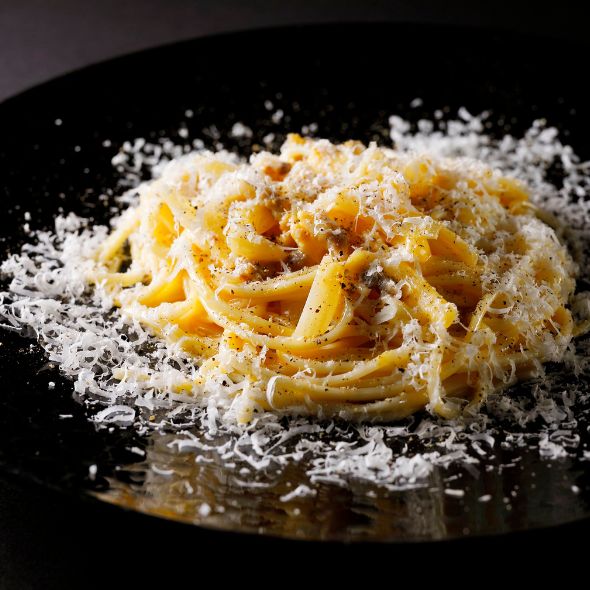 The "Veloce" set lunch includes soup, salad, pasta, dessert, coffee or tea; the perfect choice for those who feel the full-course lunch may be a little too heavy. Savor the riches of the island with these dishes all made with fresh Awaji ingredients.
Within the complex of this popular sightseeing spot is also a petting zoo and a cafe that still retains some of the atmosphere of the former primary school. A market and take-out drinks also make this a great place to stop for a rest on your drive.
Name
Nojima Scuola
Adress
843 Nojimahikinoura, Awaji City, Hyogo Pref. 656-1721
Website
https://www.nojima-scuola.com/
Reservations
2F Ristorante Scuola
https://www.tablecheck.com/en/shops/nojima-scuola/reserve
Tel
0799-82-1820
Operation Hours
1F Marché /Bakery: Weekdays 10:30~19:00
Sat., Sun., & Public Holidays 10:00~19:00

1F Café Scuola: Weekdays Lunch 11:00~14:00/ café 14:00~18:00
Sat., Sun., & Public Holidays breakfast 10:00~11:00
Lunch 11:00~15:00
Café 15:00~18:00

2F Ristorante Scuola: 11:30~15:30 (in by 14:00) / 18:00~21:30 (in by 19:30)

Outdoor Zoo: Weekdays 11:00~16:00
Sat., Sun. & Public Holidays 10:00~16:00 (13:00~14:00 animals in recess)

Closed: Wednesdays (Open on Public Holidays)
Click here for details of Nojima Scuola
14:00 Frolic in the flowers at Awaji Hanasajiki
On Awaji Island, few places are as popular as Awaji Hanasajiki. The island's seasonal flowers in full bloom against the backdrop of the sea is a spectacular sight. The vivid contrast of brightly hued blossoms and the deep blue waters beyond makes for a photo to cherish forever as the ultimate Awaji souvenir. Come for an afternoon stroll through fields carpeted in flowers.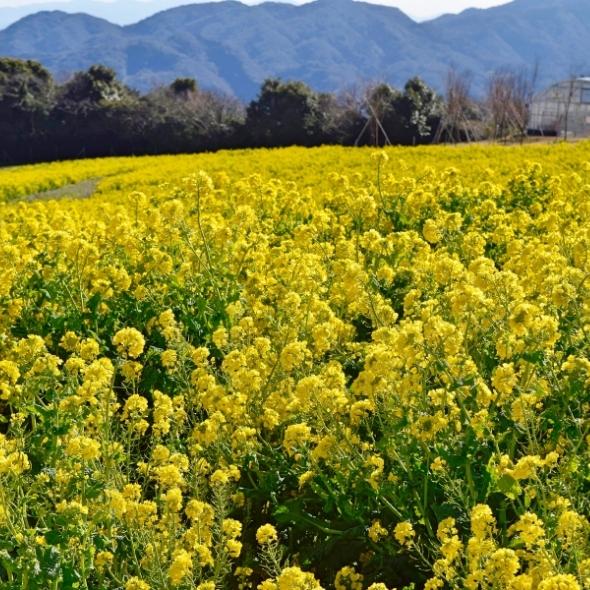 15:00 Chilling out at the farmer's restaurant Haru San San
A farmer's restaurant nestled in the fields.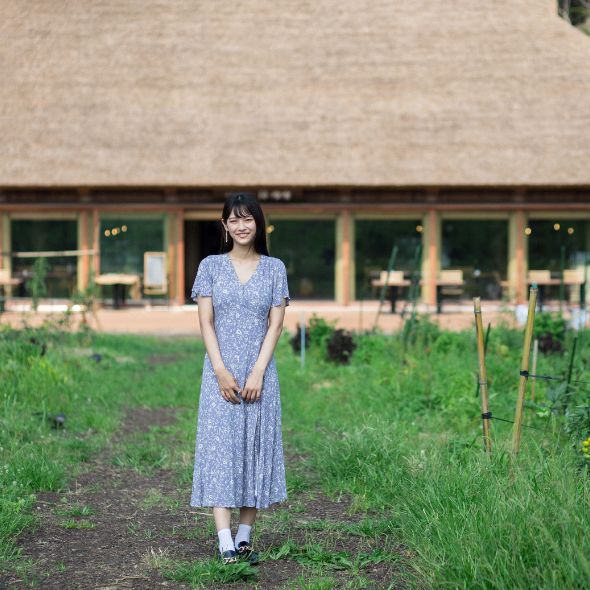 Here, Awaji Island's fresh vegetables and fruits are served up in delicious, healthy dishes. People love to stop by not only for lunch but also for a cup of tea in the afternoon paired with homemade sweets featuring seasonal fruits and original beverages made on site. Relax on a slow afternoon and feel the healing power of nature in this idyllic locale.
What most people love here are the food and drinks made with veggies freshly picked from the field right in front of the restaurant. World renowned architect Shigeru Ban designed the building made with eco-friendly materials and a traditional Japanese thatched roof known as "kayabuki".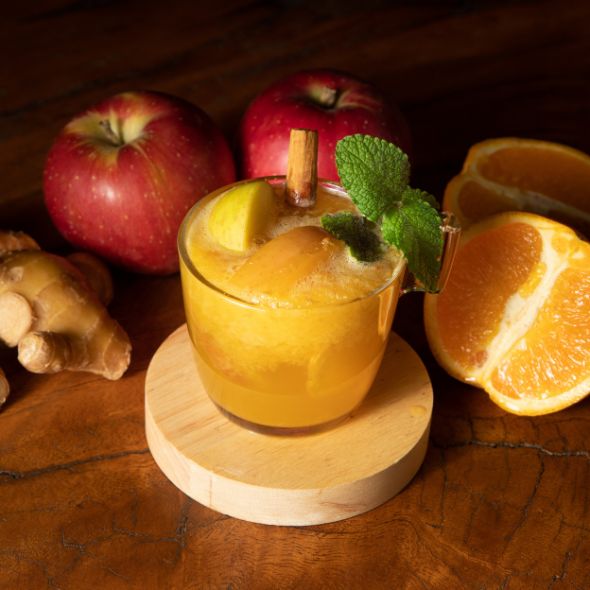 Click here for details of Haru San San
17:00 Selection of souvenirs at Koshunoya
On the west coast of Awaji Island is a complex called SEIKAIHA. Koshunoya, which specializes in vintage sake, is one of the facilities here.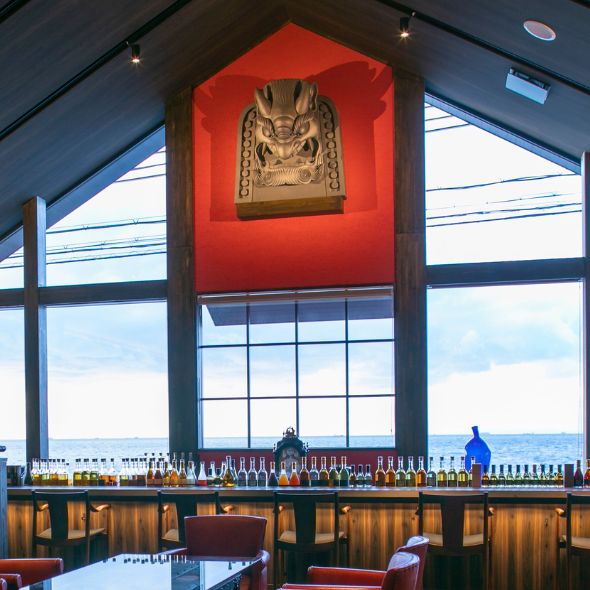 Here, the focus is on "aged liquors" including vintage sake, shochu, and Japanese plum wine (umeshu). Selected from more than 100 breweries all over Japan, the shop principally carries only vintage sake aged for more than 10 years.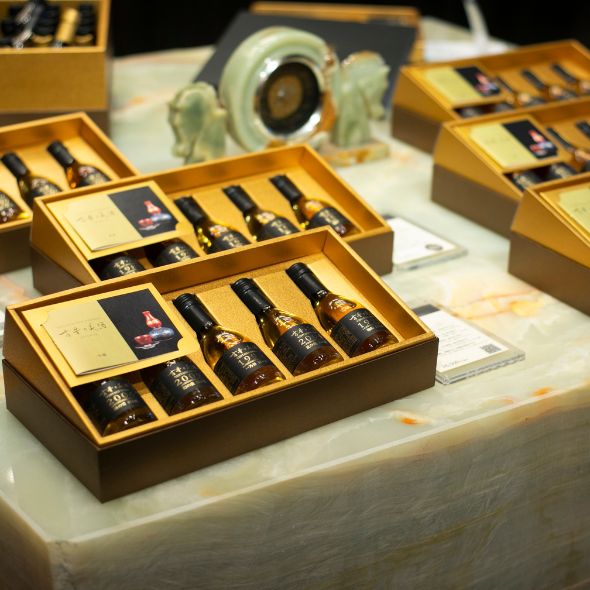 Even in Japan, cafes and bars that offer vintage Japanese sake are extremely rare. This 2nd floor café bar is a sophisticated space for adults to enjoy tasting and comparing world-renowned aged brews paired with dishes designed to complement the fine liquors.
Click here for details of SEIKAIHA – Koshu no Ya
18:00 Check-in at Grand Chariot
Grand Chariot located on the highest hill at NIJIGEN NO MORI is a luxurious glamping facility. In the rooms, named "Cocoons" after their shape, the starry skies can be seen from the skylight window of more than 5m high. This creates a natural planetarium. Furthermore, in the morning, sunlight comes pouring in and engulf the room in the nature of the Island.
At the check-in, a welcome drink awaits you.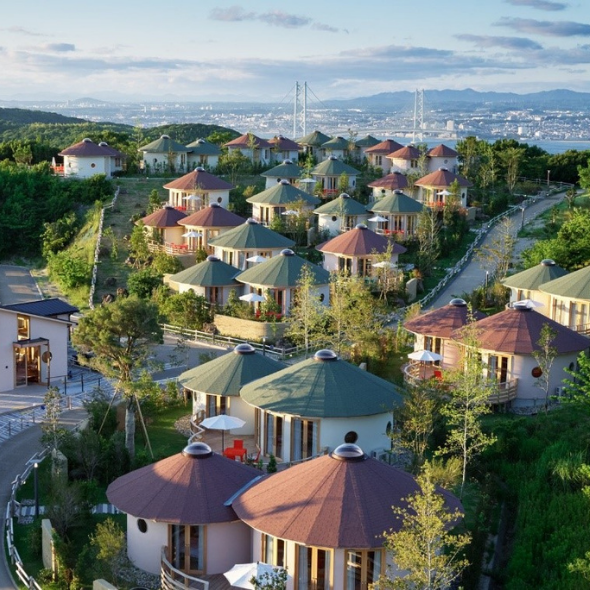 19:00 Dinner at Grand Chariot
There are three to four full-course dinners you can select from. All of them include high grade delicacies such as Awaji Beef Mountain Sea Tomato Sukiyaki (Sukiyaki with beef and delicacies from mountains and seas), Rich Sea Urchin Hot Pot, Awaji Island Golden Conger Sukiyaki Pot and Awaji Island 3-Year Torafugu (puffer fish) Hot Pot.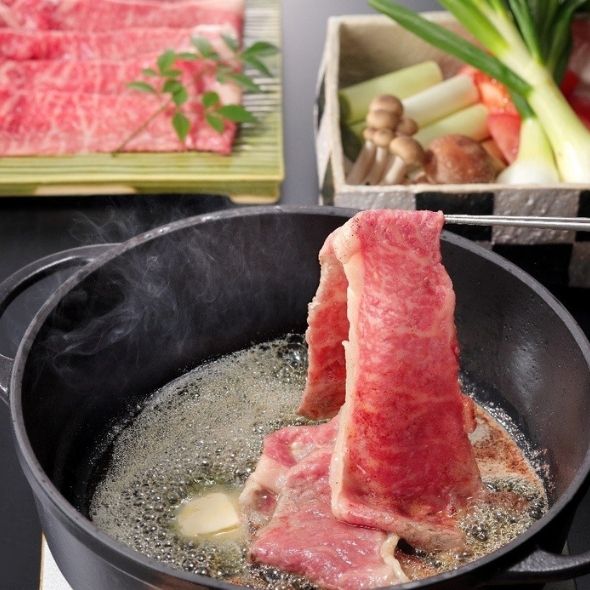 21:00 Bathing
All rooms are equipped with a Japanese cypress bath, and therefore, through this wood's refreshing smell, you will be able to heal both emotionally and physically.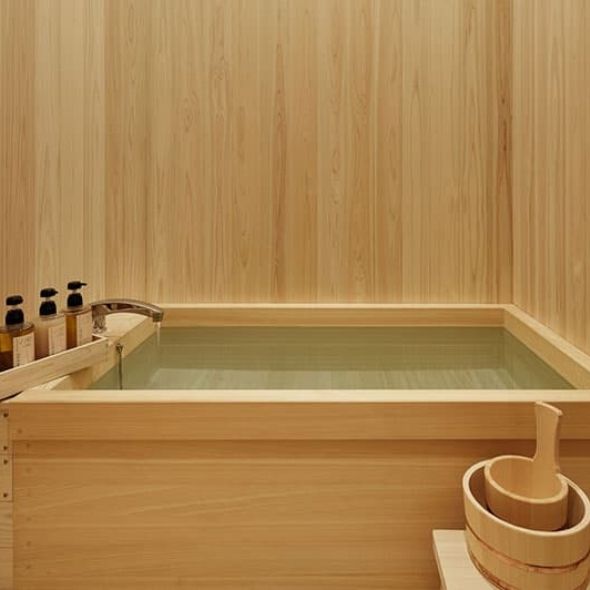 THE SECOND DAY
8:00 Breakfast
A breakfast is an important meal to start a day fresh. The breakfast called "Morning Hajime Gozen" includes grilled fish caught at Seto Inland Sea, Dashi Rolled Egg (Grand Chariot's specialty) and many more freshly prepared delicacies.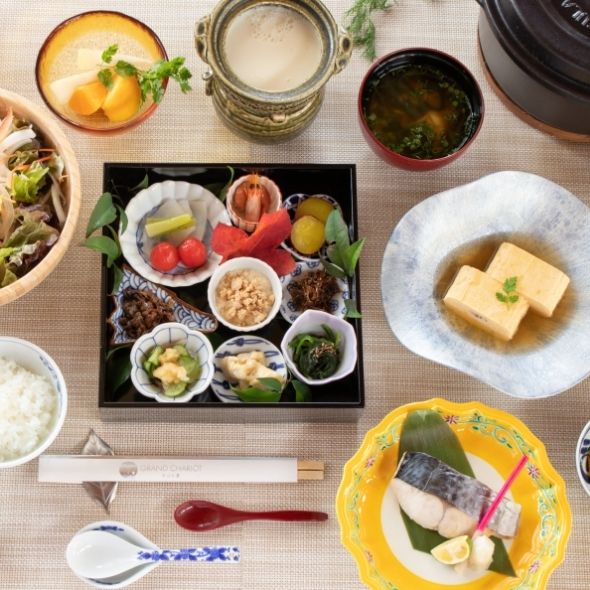 Click here for details of GRAND CHARIOT
11:00: Shopping for Awaji Souvenirs at Craft Marche
At Craft Circus near the hotel, the "Craft Marche" carries a wide selection of souvenirs from Awaji Island, including locally grown fresh vegetables. Give the gift of happiness to friends and family with Awajishima seaweed salt, Awajishima onion soup or countless other choices. Located on the hill, you can also enjoy a sun rise from the dining area.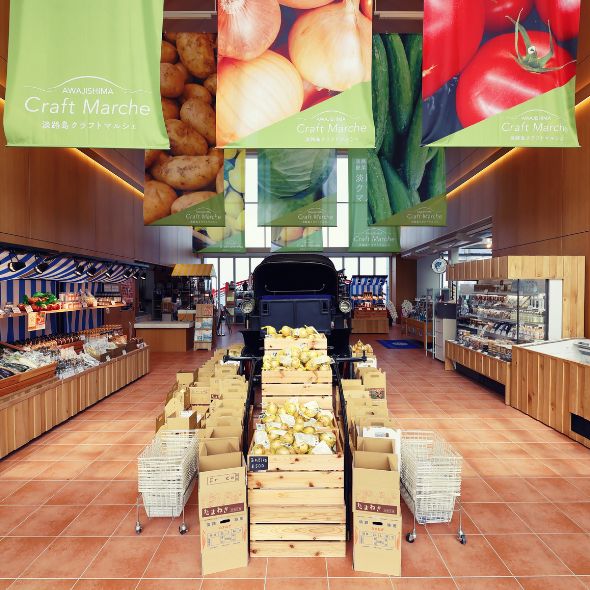 An additional information on Craft Circus. No need for preparation, you can come as you are to enjoy a seafood barbecue on the wide, open terrace. Plenty of other dishes are also popular with children like pasta and pizza.
Location
CRAFT CIRCUS
Address
2-2 Nojima-Hirabayashi, Awaji City, Hyogo Pref. 656-1724
Access
15 minutes by car from Awaji IC on Awaji-Kobe-Naruto Expressway. 10 minutes by car from Iwaya Port (Jenova Line Ferry).
Parking
80 spaces
Business Hours
Weekdays: 10:30-20:30 (last order 19:30)
Weekends/Holidays: 9:30-20:30 (last order 19:30)
Closed
Thursdays (excluding national holidays)
Tel
0799-82-1855
Website
https://awajicraftcircus.com/
Reservations
https://www.tablecheck.com/en/shops/craftcircus/reserve
Click here for details of CRAFT CIRCUS
12:30 Seafood Lunch at Aonoya
Over a one-night, two-day trip to Awaji Island, the island seafood should be savored at least once. In the same complex we visited on our first day, Seikaiha, enjoy a meal at the Japanese restaurant Aonoya from seats arranged in tiers facing the view of the Seto Sea. The open kitchen is also part of this stellar view as we watch chefs frying tempura and preparing sushi. Sushi made with freshly caught seafood from the waters around Awaji Island has a distinct delicious flavor found nowhere else.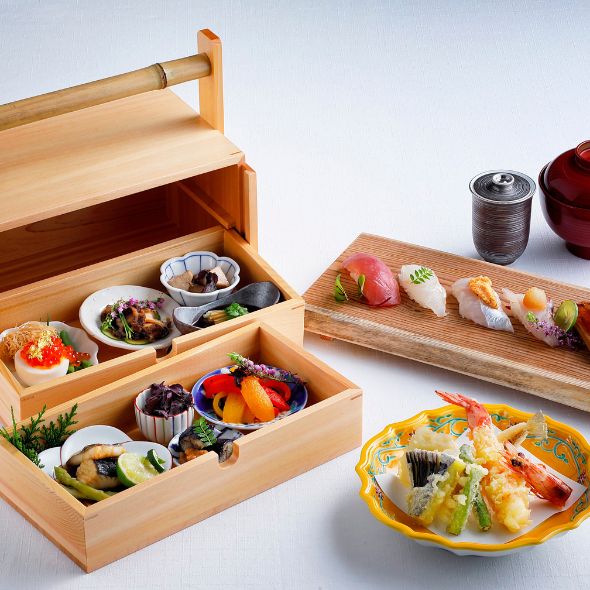 Click here for details of SEIKAIHA - Ao no Ya
14:30 Pick Japanese Sweet Pea Flowers (from January to March only)
Awaji Island is a great place for picking sweet pea flowers, a pleasure only possible from January to March. When you can take your time on an overnight stay, this is a fun island activity. The sweet, fresh fragrance of sweet peas greets us as soon as we enter the greenhouse.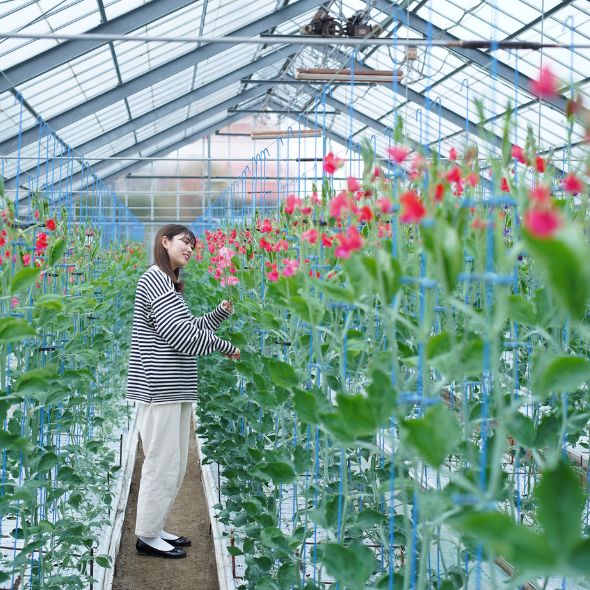 Take your pick of the colorful flowers in full bloom, and pluck them to make your own bouquet, a wonderful experience for any budding botanist. Take the bouquet with you as a souvenir to brighten up your home.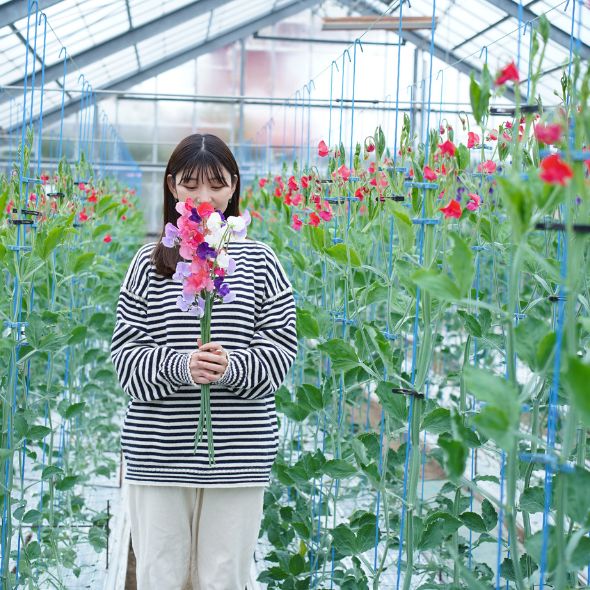 Awaji Island is the Perfect dDestination for a 2-Day, 1-Night Stay
An overnight holiday is one of the best ways to enjoy the island's attractions at your leisure. From the world-famous Awaji Island cuisine, to sightseeing and fields of flowers that soothe the soul, there's so many reasons to come. Hopefully, the plan here gives you a better idea of the pleasures that await you on Awaji Island.