Enjoy a journey to Awaji Island, a captivating destination boasting hidden gems that promise a truly fulfilling travel experience. The island beckons with its abundant natural beauty, rich cultural heritage, and incredible gourmet offerings. Far from the crowded tourist spots, we invite you to discover Awaji Island's less-known treasures, where every step reveals a new facet of its charm.
Farmer's Restaurant Haru San San: Enjoy Awaji Island's Farm Fresh and Locally Sourced Vegetables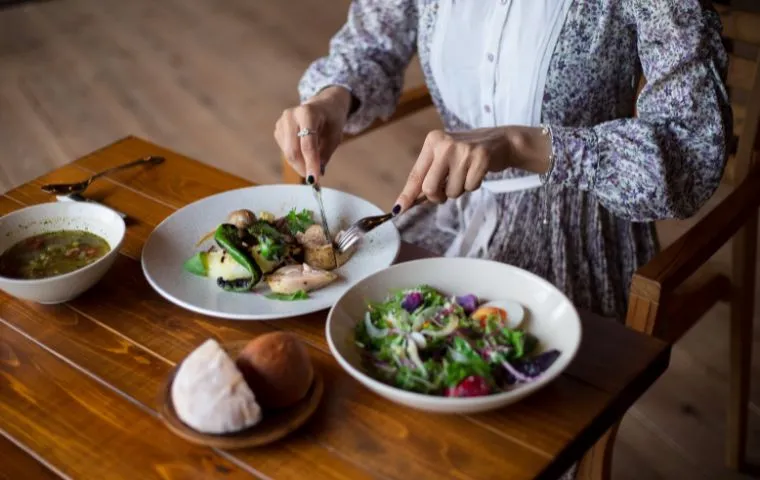 Awaji Island is renowned for its food self-sufficiency rate exceeding 100%, and the island remains a bountiful source of food, offering a wide array of fresh and delicious culinary delights. Farmer's Restaurant Haru San San offers a wonderful opportunity to savor the locally grown, fresh vegetables from Awaji Island. The restaurant takes pride in creating dishes that bring out the full flavor of the ingredients, depending on the seasonal vegetables available. Moreover, the restaurant's interior has a unique and sustainable design by Shigeru Ban, an acclaimed architect who has received the prestigious Pritzker Prize. The building incorporates paper tubes and a thatched roof, adding to its distinctive appeal.
One of the remarkable features of this restaurant is its farm, which extends right in front of the dining area. This setting allows guests to enjoy their meals amidst the beauty of nature, a sight rarely seen in urban areas. Conveniently located near the Awaji IC, it makes for an ideal spot to have a delightful lunch on the first day of your overnight trip.
Click here for details of Haru San San
Seikaiha Aonoya: Delight in Sushi, Tempura, and Fresh Seafood with Breathtaking Ocean Views
Seikaiha Aonoya is a sushi and tempura restaurant located on the scenic Awaji Island Sunset Line. It offers a unique dining experience with a live kitchen, where you can witness sushi-making and tempura frying right in front of you. The restaurant takes pride in serving fresh, seasonal fish sourced from Awaji Island and the nearby Seto Inland Sea. The tempura is deep-fried at your preferred timing, ensuring a dish with concentrated flavors enveloped in a hot, crispy batter. Moreover, the restaurant presents a beautifully arranged plate of delicacies, thoughtfully prepared by the chefs. Each item is delicious and showcases the seasonal essence in its own unique way.
As evening descends, the restaurant offers a captivating experience with special projection mapping displayed on the glass wall, which overlooks the sea during the day. After enjoying the spectacular view of the sunset on Awaji Island, you can watch fireworks with beautiful graphic technology, you can also enjoy fireworks enhanced by stunning graphic technology—a truly extraordinary experience. Adding to the ambiance, professional musicians perform live music daily, and anniversary services can be arranged with prior notice.
This counter-style Japanese restaurant boasts seating arrangements that face the sea, allowing you to enjoy your meal while taking in the picturesque view. The freshness of the sushi and tempura from Awaji Island, combined with meticulously prepared Japanese side dishes, makes this seaside restaurant a compelling choice for fulfilling travel experiences.
Click here for details of SEIKAIHA - Ao no Ya
Awaji Hanasajiki: A Floral Paradise on Awaji Island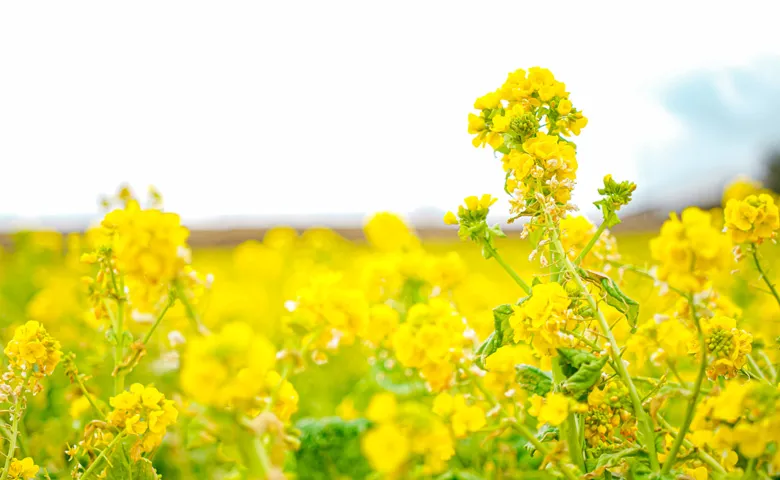 Awaji Hanasajiki is a delightful destination where you can immerse yourself in the renowned flowers of Awaji Island throughout the year. This charming park showcases a variety of flowers that change with the seasons, ensuring a different and captivating experience every time you visit. Located on a hill, Awaji Hanasajiki offers a panoramic view of the sparkling sea and a vast carpet of blooming flowers stretching out before you. It serves as a refreshing retreat, allowing you to unwind and rejuvenate after a long day of work or exploration.
The best part is that the park is completely free of charge, making it easily accessible and a convenient addition to your overnight trip itinerary. Whether you are visiting in spring, summer, autumn, or winter, Awaji Hanasajiki invites you to immerse yourself in the natural beauty of Awaji Island and enjoy the ever-changing tapestry of flowers throughout the seasons.
Honpukuji Mizumido: Tadao Ando's Architectural Masterpiece on Awaji Island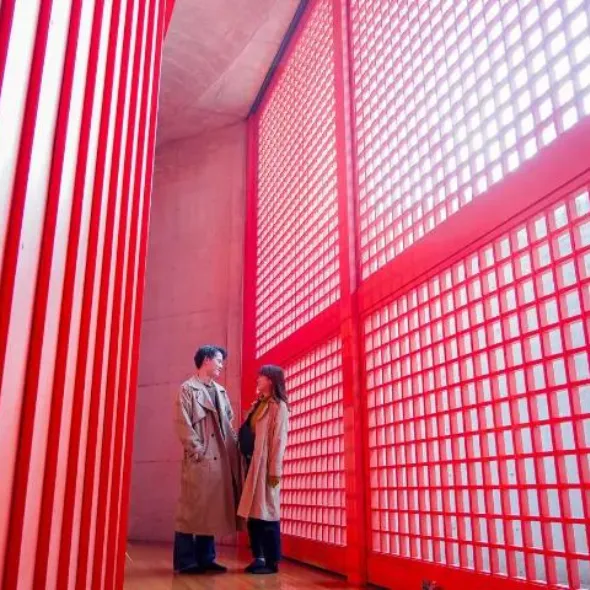 Awaji Island is renowned for its collection of Tadao Ando's architectural masterpieces. Tadao Ando's signature style involves the use of plain concrete construction, which imparts a sophisticated ambiance. His architectural achievements have garnered global acclaim, earning him prestigious rewards such as the Pritzker Prize. Among Tadao Ando's notable creations on Awaji Island, Honpukuji Mizumido stands out. The structure showcases a captivating blend of beautiful concrete design and red latticework, which allows natural light to permeate the temple as you venture deeper inside. The result is a visually striking and photogenic space that will captivate you.
Honpukuji Mizumido is conveniently located approximately 10 minutes away from the Awaji IC, making it an ideal sightseeing spot to visit on your way back from an overnight trip. Exploring the temple and appreciating its architectural wonders typically takes about 20 minutes, allowing for a brief yet memorable and fulfilling travel experience.
Indigo Dyeing Workshop Ai Aii: Crafting Original Goods with Awaji Island's Natural Indigo Dye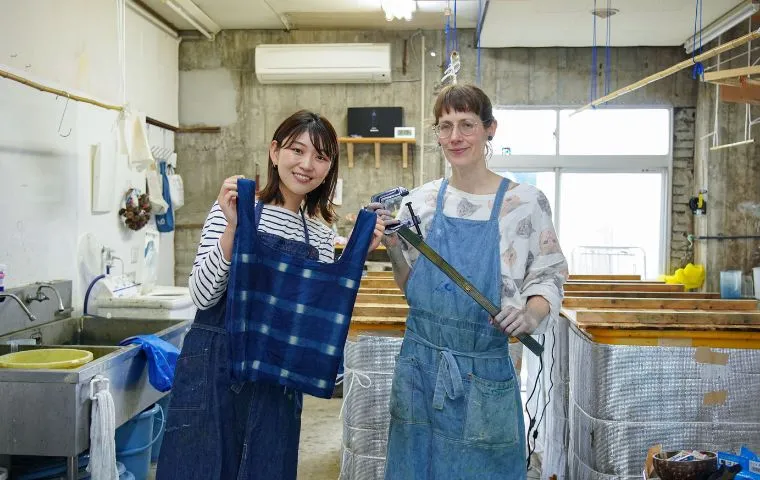 If you are visiting Awaji Island for a day trip or planning an overnight stay, there is a store that offers a truly unique experience worth exploring. Ai Aii provides a natural indigo dyeing experience, using primarily indigo leaves cultivated on Awaji Island itself. It is an opportunity for you to create your own one-of-a-kind items, such as handkerchiefs, T-shirts, and eco-bags, through the art of indigo dyeing. You will also have the opportunity to engage in meaningful conversations with the store owner revolving around the sustainable concept of valuing and caring for the items you create for a long time. It is a chance to foster a deeper appreciation for sustainable practices. Click here to read more about the experience at Ai Aii.
Kunjudo: Craft Your Own Incense at Japan's Largest Producer of Incense
On Awaji Island, the largest producer of Incense in Japan, there is a facility where you can indulge in the art of creating your own unique incense. With Awaji Island contributing to approximately 70% of the national incense production, this experience offers a fascinating insight into the island's rich incense-making heritage. Through the incense-making experience, you can not only learn about the various products crafted on Awaji Island but also discover what makes the island renowned in the world of incense. The hands-on activity allows participants to explore different scents and create their personalized incense.
The incense-making experience typically lasts around 40 minutes. For those seeking a more comprehensive immersion, including a factory tour, the entire experience can extend to approximately one and a half hours. This additional component provides an opportunity to gain a deeper understanding of the production process and witness the craftsmanship behind Awaji Island's incense industry. The facility also sells a range of incense-related goods. This makes it a recommended destination for those interested in purchasing Awaji Island's specialty incense products as souvenirs.
Zenbo Seinei: A Serene Retreat for Self-Reflection and Breathtaking Views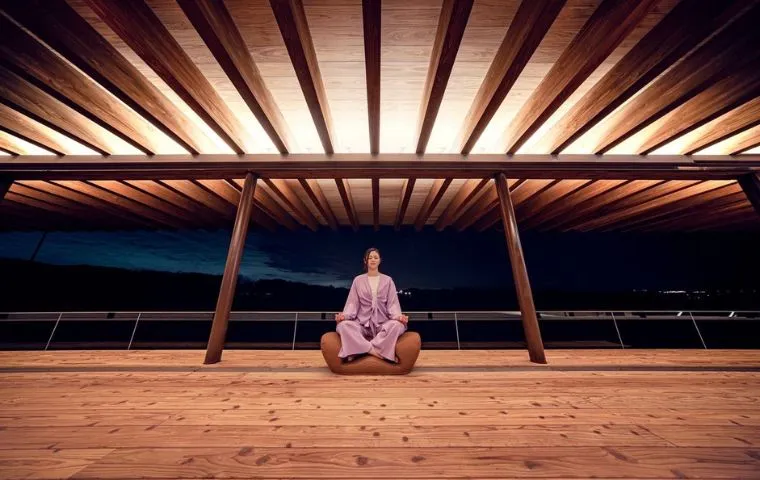 Zenbo Seinei is a renowned retreat destination on Awaji Island that has gained recognition as a popular spot, even featured on TV. It offers a serene and introspective experience centered around Zen practices such as meditation, calligraphy, incense appreciation, and tea ceremonies. During your stay at Zenbo Seinei, you can partake in these Zen activities, allowing you to have fulfilling travel experiences and dive into a reflective journey to reconnect with yourself.
Additionally, the meals provided at the facility are inspired by the bountiful nature and changing seasons of Awaji Island. The cuisine is prepared without the use of sugar, oil, dairy products, flour, or animal products. The seasonings are meticulously brewed for one to three years, ensuring a unique and harmonious flavor profile. Zenbo Seinei offers an overnight Zen retreat experience that aims to rejuvenate both your body and soul and the island's tranquil environment serves as an ideal setting to connect with yourself and nature.
Click here for details of ZEN Wellness SEINEI
GRAND CHARIOT Hokutoshichisei 135°: Experience a Top-rated Lodge among Japan's Finest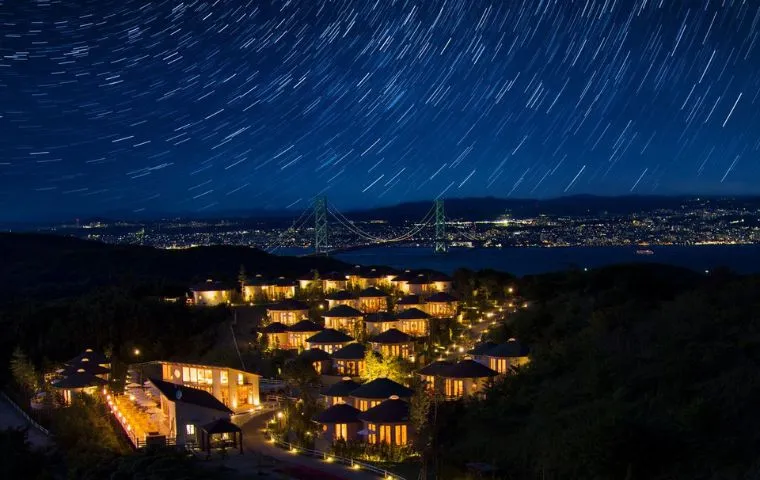 GRAND CHARIOT Hokutoshichisei 135° is a luxury glamping facility that offers a truly unique experience. Nestled on a hilltop with a breathtaking observation deck, you will be treated to panoramic views of the vast ocean below. Each separate building provides a sense of privacy, allowing you to feel embraced by the beauty of nature.
The highlight of your stay at GRAND CHARIOT is the exquisite dining experience. The meals feature a delightful array of ingredients sourced from Awaji Island, including the renowned Awaji beef. Supervised by Chef Hal Yamashita, who owns 13 restaurants in Japan and abroad, the cuisine promises to be a culinary delight.
Notably, the hotel has received the prestigious Platinum Hotels Top Quality Inn certification from Rakuten Travel, solidifying its reputation as a top-tier accommodation. The luxury glamping facility offers cocoon-style rooms which provide a cozy ambiance, adorned with the inviting touch of wooden accents. Every room is also thoughtfully furnished with cypress baths which provide not only a relaxing soak but also an invigorating scent of cypress, creating a truly fulfilling travel experience.
Click here for details of GRAND CHARIOT