For those of you who don't have enough time to spend a whole day on the island, we recommend a half-day itinerary to help you get the most out of Awaji's beautiful places. It must be said, however, the island has so many things to do that not all can be squeezed into a half-day trip. For that reason, we've put the best places into categories to help you make the perfect Awaji Island itinerary to suit you.
Anime & Pop Culture
There are a couple of places that are a must-see for anime and pop culture fans. The first being the Nijigen no Mori, Awaji Island's Anime Park, and the second the two Hello Kitty-themed houses and restaurants along the west coast.
Anime Park Nijigen no Mori
Nijigen no Mori hosts multiple different anime and pop culture attractions that can be entered separately inside a municipal park. Going to the park and gift stores is free, as is the parking, only the individual attractions have entrance fees.
Godzilla Interception Operation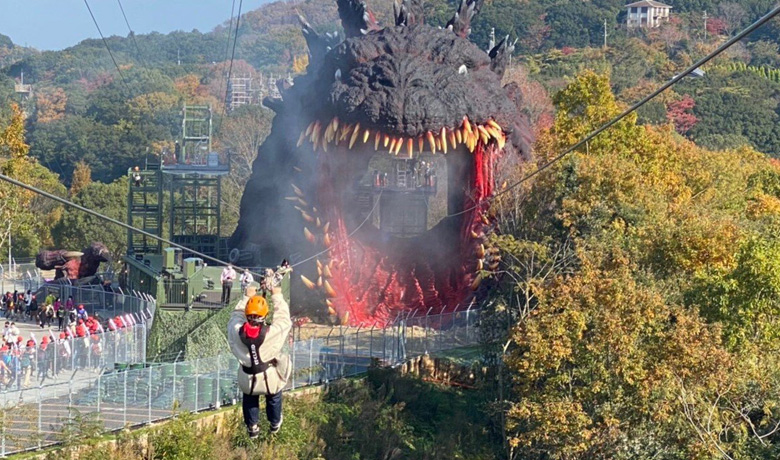 Learn how the legendary monster came to be captured on Awaji Island and make sure it stays that way by participating in the operation yourself.
Naruto & Boruto Shinobi-Zato
Come and experience the life of a shinobi (ninja) and tackle the obstacle course with your ninjutsu skills to save the day.
After you complete the course, you can indulge in the delicious Ichiraku Ramen and shop for your own ninja attire.
Dragon Quest Island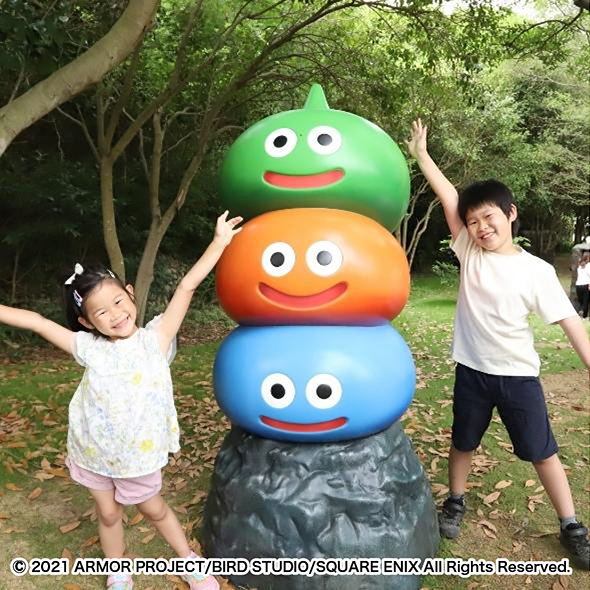 An outdoor RPG attraction where you become the main character of the story and adventure on your own feet in the world of "Dragon Quest"!
Complete the quest and beat the final boss to save they day and then head to Luida's bar for some well-earned refreshments.
Crayon Shin-Chan Adventure Park
This is the area of the park where you can experience the world of Crayon Shin-chan.
The area has a climbing obstacle course and and long zipline to ride over the park's lake.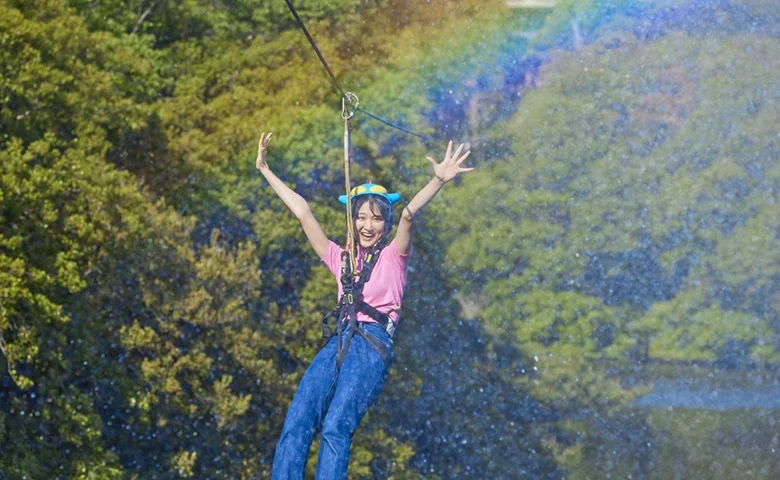 Click here for details of NIJIGEN NO MORI
Hello Kitty x Awaji
There are two Hello Kitty places in Awaji: the Hello Kitty Smile and Hello Kitty Show Box.
Hello Kitty Smile, the only Hello Kitty-themed facility in Japan, offers the latest media art depicting Hello Kitty in an ocean setting, as Hello Kitty-related goods in eight areas, including a 360-degree theater. During your visit, Hello Kitty may greet you in the gallery and in the restaurants too. 
Click here for details of HELLO KITTY SMILE
The nearby Hello Kitty Show Box allows you to enjoy a wondrous performances by HELLO KITTY and her troupe in a musical show, while sampling a delicious, healthy vegan course meal. But that's not all. After the show, step up on stage for the Greeting Time, say hello and take a precious photo with HELLO KITTY herself. 
| | |
| --- | --- |
| Location | HELLO KITTY SHOW BOX |
| Address | 177-5 Nojimahirabayashi, Awaji City, Hyogo Pref. 656-1724 |
| Access | 10 minutes by car from Awaji IC and 15 minutes from Hokudan Interchange on Kobe-Awaji-Naruto Expressway. |
| Phone Number | 0799-70-9022 |
| Parking | Free parking available |
| Closed | Wednesdays |
| Operating Hours | 11:00-17:00 |
| Show Time | 12:10-13:30(Open at 11:00, Last In at 12:00) |
| Café and Greetings by HELLO KITTY | 14:00-17:00 Greeting at 14:30-/16:00- Café Show and Greetings by HELLO KITTY: 14:30~ / 16:00~ |
| Website | https://awajiresort.com/hellokittyshowbox/ |
| Reservations | https://www.tablecheck.com/en/shops/hellokittyshowbox/reserve |
Click here for details of HELLO KITTY SHOW BOX
©'22 SANRIO CO., LTD. APPR. NO. L630788
Architecture
Yumebutai
This tourist facility was designed by renowned architect, Tadao Ando, winner of the prestigious Pritzker Prize, the 'Nobel Prize' of the architecture world. It is a popular sightseeing spot on Awaji Island due to its impressive and stylish concrete architecture and the way it interacts perfectly with it's natural setting. Awaji Yumebutai is designed to be at one with nature, under the theme of "a space where plants and humans can coexist." 
For more detailed information about Yumebutai please click here.
Zenbo Seinei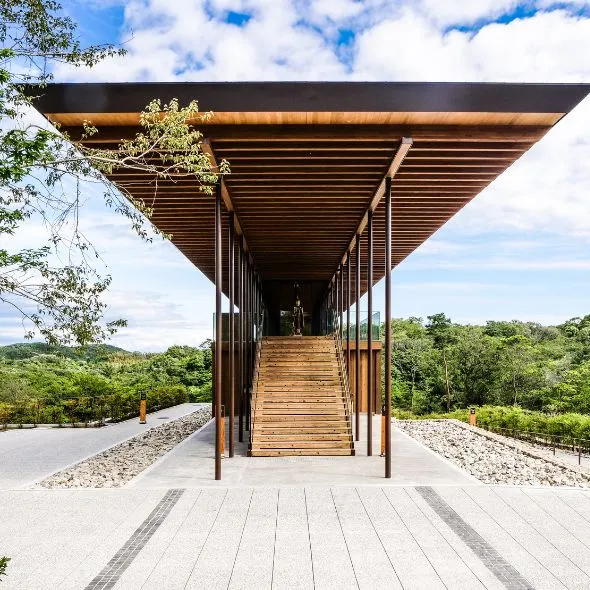 Zenbo Seinei on Awaji Island, stands as one of Shigeru Ban's most exceptional and distinctive works. This Zen wellness center made primarily of locally-sourced cedar wood, embodies his unique architectural vision. The majestic form seems to float above the surrounding treetops. Standing on the 100-meter shaded but open Zen deck, one can bask in the sunlight and feel the soft breeze, amid breathtaking greenery. At night, the sky here is full of stars, and you feel you are floating among them. 
History and Culture
Izanagi Shrine
This ancient shrine embodies the great deities, Izanagi-no-Mikoto and Izanami-no-Mikoto, who are said to have given birth to Japan. A visit to Izanagi Shrine is an absolute must when you visit Awaji Island. The establishment of Izanagi Shrine is recorded in the oldest Japanese historical texts, Kojiki and Nihon Shoki.
It is said to be the remains of the residence of the god Izanagi, who built the shrine to spend the rest of his days in, after entrusting his powers to his daughter, Amaterasu Ōmikami. Facing his eventual demise, Izanagi constructed a tomb at his Taga residence on Awaji Island. Izanagi Shrine was built around the relics of this tomb and is one of the very oldest shrines in Japan.
Ningyo Joruri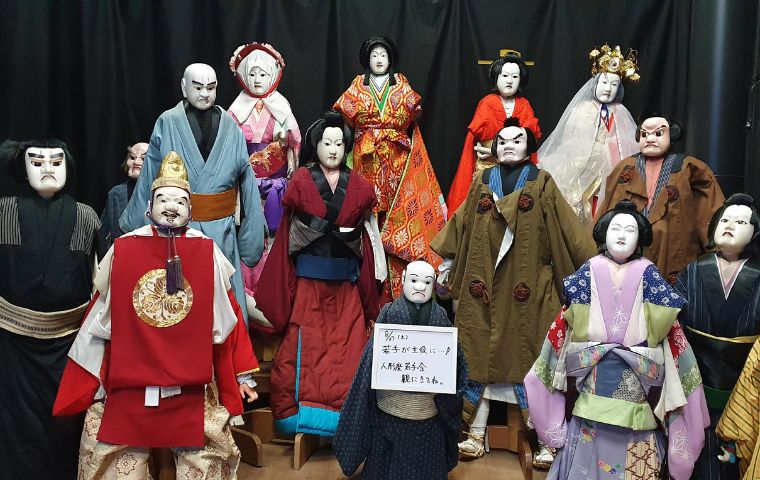 The Awaji Puppet Theater has played a major role in the history of Japanese performing arts for over five hundred years. The Awaji Ningyo Joruri is the performing art representative of Awaji Island, and it's performed with 3-puppeteer puppets, a gidayu (chanter), and a shamisen. In the golden era of ningyo joruri, the mid-Edo period, there were at least 40 troupes, and its appeal reached people all over Japan.
Minami Awaji City's Awaji Puppet Theatre offers a window into the essence of Edo period culture!
Hokudan Earthquake Memorial Park (Nojima Fault Preservation Museum)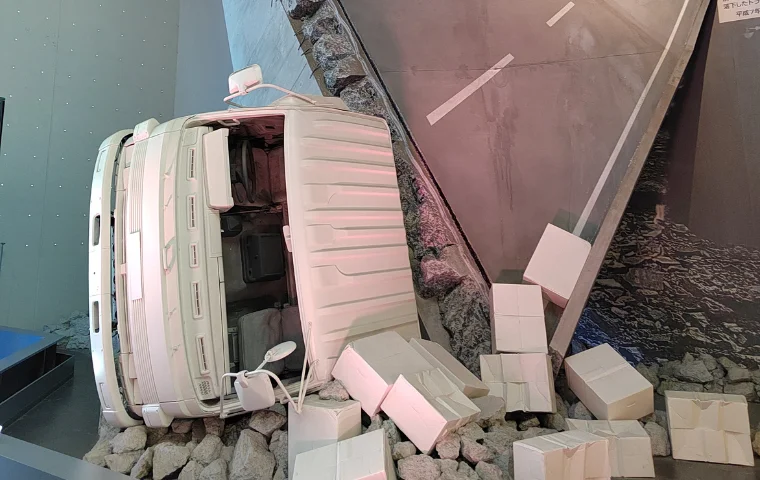 This valuable park and museum preserves the fault that emerged during the Great Hanshin-Awaji Earthquake (Kobe earthquake). It's a very interesting place to visit for those who are keen on seeing what kind of destruction the earthquake caused.
The museum has an entrance fee of ¥730 for adults and ¥310 for children. It is open from 9.00 am. – 5.00 pm.
Nature and views
Awaji Hanasajiki
Awaji Hanasajiki offers a truly awe-inspiring experience especially during the summer months, as the vibrant sunflowers, delicate cleome, and enchanting blue salvia reach their peaks. Visitors can revel in the breathtaking panorama of the sky, sea, and flower fields, all illuminated by the radiant sunshine. With approximately 200,000 vibrant sunflowers, pastel hues of cleome, and delicate shades of blue salvia, the visual spectacle is nothing short of extraordinary.
Admission to the park is free, and convenient public bus stops and parking lots are available, ensuring accessibility for all. Don't miss the opportunity to visit Awaji Island's great nature at Awaji Hanasajiki.
Akashi Kaikyo Bridge
The Akashi Kaikyo Bridge is a symbol of the Island. In the daytime, the lush sea and sky and the magnificent white suspension bridge are impressive. At night, the Akashi Kaikyo Bridge is lit up and shines in various colors. It is popular as a scenic spot for the night view, and it is also famous as a spot where many people stop by as the final point of sightseeing in Awaji Island.
Relaxation
Zenbo Seinei Day course
Zenbo Seinei has become increasingly popular since its opening, attracting individuals who seek a break from their busy lives to prioritize mental and physical well-being. Offering instructor-led sessions of yoga and meditation and much more, visitors can recharge body, mind and soul.
The Daytime Zen Wellness Course starts at 11.00 am. and ends at 3.00 pm and includes lunch, making it the perfect half day trip to Awaji to enjoy the Island's tranquil environment and rejuvenate yourself.
Click here for details of ZEN Wellness SEINEI
Onsen visit
Matsuho no Sato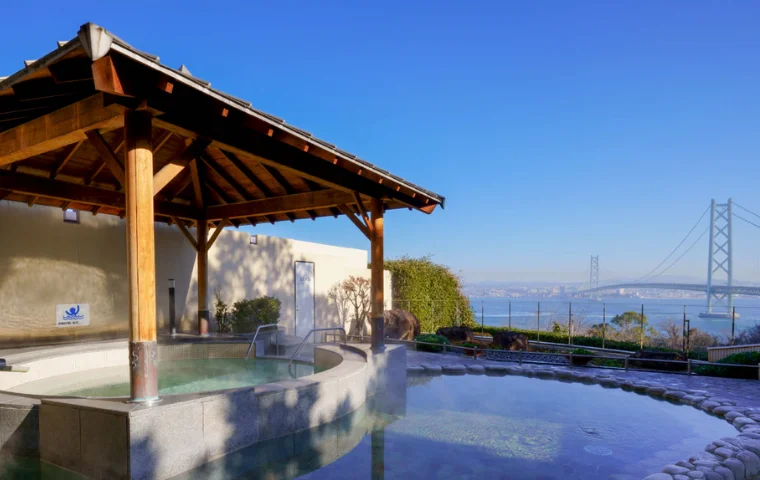 Relax your mind and body at this hot spring resort overlooking the Akashi Kaikyo Bridge. The Matsuho-no-Sato facility, located at the gateway to Awaji Island, offers a view of the bridge while you enjoy the relaxing warm baths.
Entrance fee for the Public bath is ¥730 for adults and ¥410 for children. It is open from 11.00 am. – 10.00 pm.
Parchez Hotel and Onsen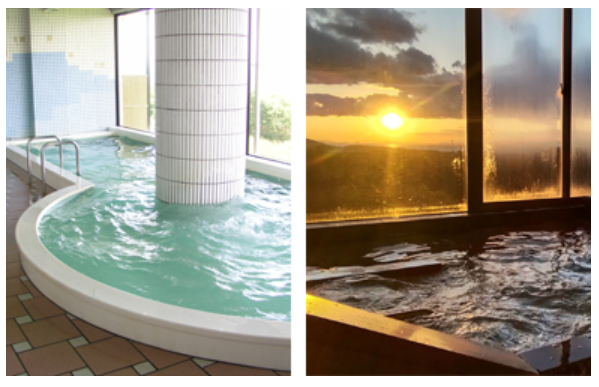 The Parchez Hotel and Onsen complex specializes in aromatherapy, rejuvenating one's beauty and health. The baths have truly magnificent scenery overlooking the Seto Inland Sea and accepts day visitors as well as overnight guests. You can also enjoy iced herbal tea for free in the break rooms.
The entrance fee for the onsen is ¥730 for adults and ¥410 for children. It is open from 11.00 am. – 9.00 pm.
Conclusion
This concludes the roundup of recommended places for a half-day trip to Awaji island. I think there are enough ideas for several half-day trips to this beautiful island. Please do check other posts for more tips and ideas. I'm sure you'll find something to catch your eye.