In the midst of our fast-paced lives, finding moments of inner peace and a retreat from the hustle and bustle have become essential. Osaka, being a vibrant and bustling city, often leaves its residents and visitors longing for tranquility. Thankfully, Awaji Island offers a perfect one-day trip from Osaka, providing an ideal sanctuary to discover that much-needed inner peace. In this article, we will guide you through a serene journey of a one-day trip from Osaka to Awaji Island, offering an opportunity to embark on a profound quest for tranquility and self-discovery.
09:06 AM – Departure from JR Osaka Station
To make the most of your trip from Osaka, start your day early and enjoy a nourishing breakfast before embarking on your journey. Departing from JR Osaka Station, catch the 09:06 AM train on the Tokaido-Sanyo Line Special Rapid bound for Himeji, which will transport you to Sannomiya Station. Arriving at 09:28 AM, then proceed to walk to Shinki Bus Kobe Sannomiya Bus terminal.
09:45 AM – Departure from Shinki Bus Sannomiya Bus Terminal
The display panel within the terminal will provide clear information to guide you to the designated terminal. Board the bus heading towards Hokudan IC at 09:45 AM and arrive at the Zenbo Seinei Mae stop. At 10:31 AM, step off the bus, and this marks the gateway to your journey on Awaji Island. Before entering the building, take a moment to appreciate the outstanding exterior architecture of Zenbo Seinei.
11:00 AM – Zenbo Seinei: Unveiling Tranquility and Peace on Awaji Island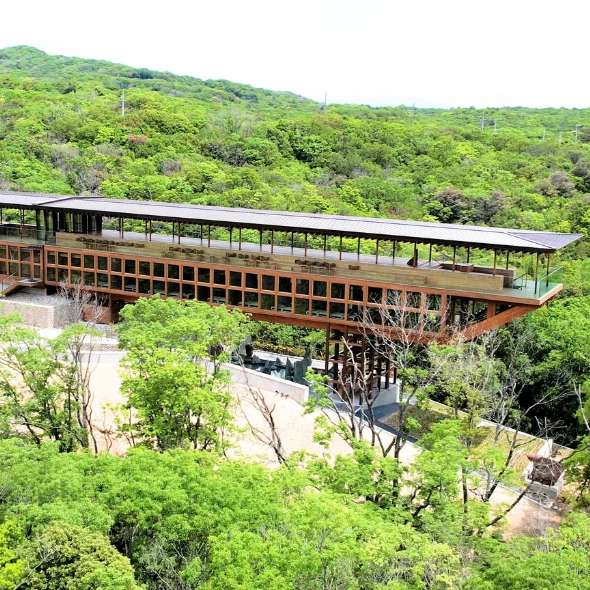 Zenbo Seinei is a haven of tranquility nestled on Awaji Island, designed by the renowned Japanese architect Shigeru Ban. It showcases his innovative and sustainable approach to architecture, utilizing materials such as Japanese Cedarwood. The highlight of Zenbo Seinei is its awe-inspiring 100-meter-long deck, offering a panoramic 360° view of the surrounding nature of Awaji Island.
Engage in the four-hour day trip plan and immerse yourself in a diverse range of activities designed to foster inner peace. Meditation sessions provide an opportunity to practice mindfulness and find serenity within. The Zen tea ceremony offers a meditative experience while immersing oneself in the grace and beauty of Japanese culture. Zen calligraphy allows self-expression and reflection through brush and ink. You will also have the opportunity to experience Zenbo Cuisine, where you can savor the essence of Awaji Island's natural ingredients.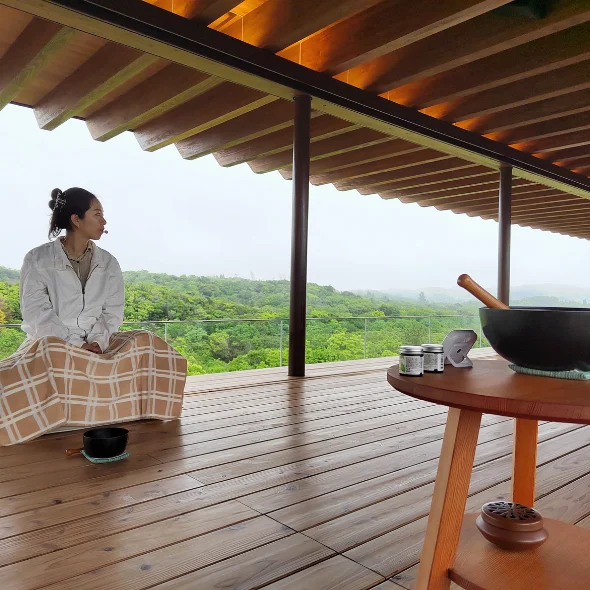 The serene atmosphere and mindful activities create an environment conducive to introspection, relaxation, and self-discovery. By disconnecting from the hectic pace of everyday life and embracing the serenity of Awaji Island, you can rejuvenate your mind, find balance, and embark on a journey of inner transformation. Partaking in activities at Zenbo Seinei is a holistic experience that combines the beauty of nature, the serenity of the surroundings, and the mindful practices offered. It is an opportunity to reconnect with yourself, escape the demands of modern life, and cultivate a sense of tranquility. Click here to explore further the enriching experience offered by the four-hour program
Click here for details of ZEN Wellness SEINEI
03:00 PM – Departure from Zenbo Seinei
Once you have rejuvenated yourself at Zenbo Seinei, you can either arrange a taxi yourself or ask the staff at Zenbo Seinei for assistance in calling one. The next stop on your journey, the breathtaking Awaji Hanasajiki flower park, is just a 10-minute ride away.
03:30 PM – Awaji Hanasajiki: Serenity at the Peaceful Flower Park on Awaji Island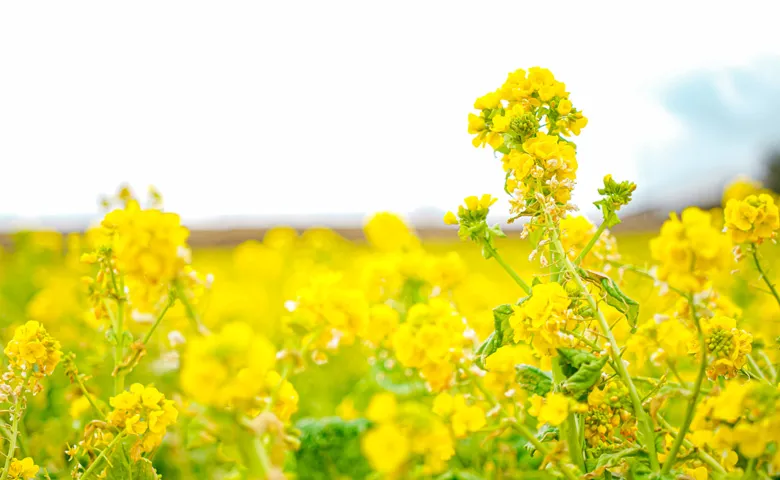 Awaji Hanasajiki is a captivating flower park located on Awaji Island. Spanning across vast landscapes, this scenic park offers a breathtaking display of seasonal blooms and natural beauty. It is renowned for its meticulously manicured gardens, vibrant flowerbeds, and stunning panoramic views of the surrounding landscapes.
Awaji Hanasajiki is a place of aesthetic beauty and an ideal setting for finding inner peace. You can immerse yourself in a serene and tranquil atmosphere while strolling through a tapestry of colorful blossoms. The tranquil and serene ambiance of the park, combined with its breathtaking natural surroundings, creates an atmosphere conducive to introspection, relaxation, and inner harmony.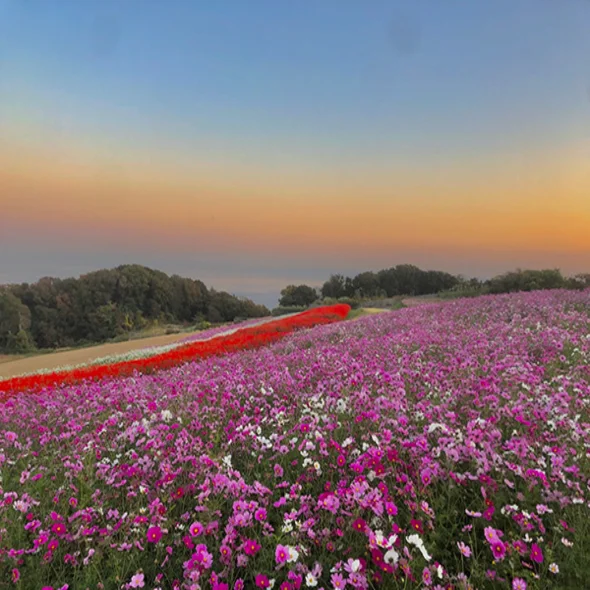 The park's carefully crafted gardens, with their vibrant and diverse array of flowers, evoke a sense of tranquility and connection with nature. The sight of blooming flowers, their delicate scents, and the soothing sounds of birds and gentle breezes can have a calming effect on the mind and spirit. Awaji Hanasajiki encourages visitors to slow down, breathe deeply, and embrace the present moment, fostering a sense of mindfulness and inner stillness.
04:30 PM – Have a Delightful Dinner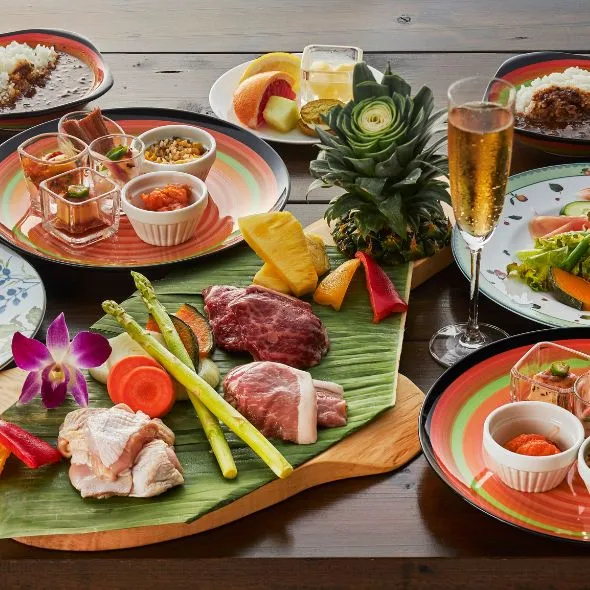 Awaji Island not only offers a serene environment for finding inner peace but also presents a plethora of dining options that combine delectable cuisine with a peaceful setting. Whether you are seeking traditional Japanese cuisine, fresh seafood delicacies, or international dishes, Awaji Island caters to a variety of culinary preferences, ensuring a satisfying dining experience that complements your quest for inner harmony.
For a light dinner at Awaji Hanasajiki, Galleri, the café located within the park, provides a pleasant option where you can eat while basking in the tranquility of the park. Additionally, if you are willing to venture a bit further, Awaji Island offers other dining options that provide not only incredible food but also breathtaking views.
05:30 PM – Departure from Awaji Hanasajiki
To reach Osaka Station from Awaji Island, you have different transportation options. One option is to take a taxi, which would take approximately five minutes to reach Higashiura Interchange bus stop. From there, you can board the Shinki Bus that will take you to Maiko Expressway bus stop (17 minutes). Once you arrive at Maiko Expressway bus stop, you can then continue your journey by boarding the Tokaido Sanyo Line train that will ultimately lead you to Osaka Station (20 minutes).
Alternatively, if you prefer a more leisurely approach, you can choose to walk for around 20 minutes from your starting point to Higashiura Interchange bus stop. This will allow you to enjoy the scenic surroundings of Awaji Island on foot. From Higashiura Interchange bus stop, you can follow the same route by taking the Shinki Bus to Maiko Expressway bus stop and then transferring to the Tokaido Sanyo Line train to JR Osaka Station.
07:00 PM – Arrive Back at JR Osaka Station
Congratulations on completing your day trip journey from Osaka to find inner peace on Awaji Island! We are confident that following our trip plan has left you feeling refreshed and rejuvenated. In the midst of life's busyness, it is crucial to take a step back and prioritize moments of tranquility and self-care.
Awaji Island serves as a perfect retreat for those seeking a peaceful haven away from the hustle and bustle of daily life. Its serene landscapes, serene parks, and captivating natural beauty offer an ideal setting for introspection, relaxation, and reconnection with oneself.