Awaji Island is the nearest resort spot from the Kansai area and is famous as a place where you can easily enjoy sightseeing.
When it comes to sightseeing, you are sure to take memorable and Instagram-worthy photos. Here is a list of the most instagrammable spots on Awaji Island that we recommend.
Zoo with "Kissing Alpaca" at Nojima Scuola
At Nojima Scuola, Raul, an alpaca that became famous for "the alpaca that only kisses young women," is being raised. If you approach him with your cheek as shown in the photo, he may give you a kiss. Goats, rabbits, miniature pigs, and ponies are also kept here, so why don't you take a picture of yourself interacting with these cute animals?
Nojima Sculola is a complex in a renovated elementary school which includes an Italian restaurant, a cafe, a market and a zoo. Take out drinks are also available.
Name
Nojima Scuola
Adress
843 Nojimahikinoura, Awaji City, Hyogo Pref. 656-1721
Website
https://www.nojima-scuola.com/
Reservations
2F Ristorante Scuola
https://www.tablecheck.com/en/shops/nojima-scuola/reserve
Tel
0799-82-1820
Operation Hours
1F Marché /Bakery: Weekdays 10:30~19:00
Sat., Sun., & Public Holidays 10:00~19:00

1F Café Scuola: Weekdays Lunch 11:00~14:00/ café 14:00~18:00
Sat., Sun., & Public Holidays breakfast 10:00~11:00
Lunch 11:00~15:00
Café 15:00~18:00

2F Ristorante Scuola: 11:30~15:30 (in by 14:00) / 18:00~21:30 (in by 19:30)

Outdoor Zoo: Weekdays 11:00~16:00
Sat., Sun. & Public Holidays 10:00~16:00 (13:00~14:00 animals in recess)

Closed: Wednesdays (Open on Public Holidays)
Click here for details of Nojima Scuola
Hello Kitty, the Princess, You Can Meet Only on Awaji Island at HELLO KITTY SMILE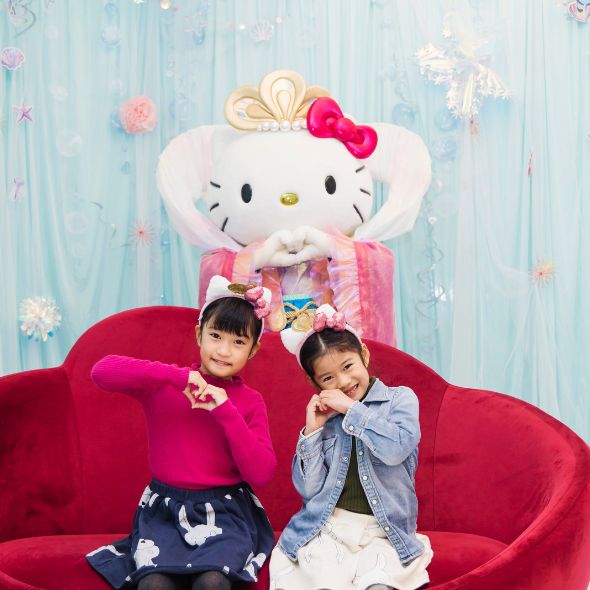 HELLO KITTY SMILE, "Hello Kitty of the Sea", is located on the west coast of Awaji Island.
Hello Kitty who appears at the HELLO KITTY SMILE is dressed in her original princess costume, which can only be seen on Awaji Island. You can also enjoy projection mappings depicting the undersea world of the Palace of the Dragon Princess.
A "meet and greet" event is held every day, where you can chat with Hello Kitty and create many special memories.
On the second floor of the facility, there is a photo-op spot with the world's largest Hello Kitty face, where you can take impactful photos.
HELLO KITTY SMILE is an indoor facility, including a restaurant, a cafe, shops and media art attractions.
Click here for details of HELLO KITTY SMILE
A Resort-Like Experience with Your Pet at Craft Circus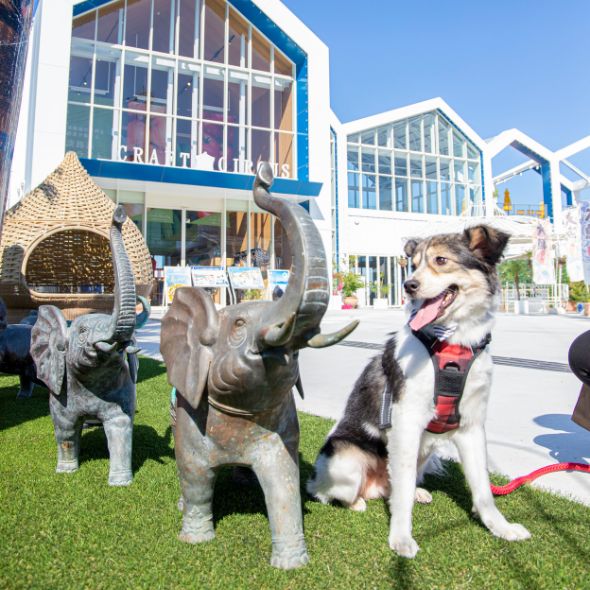 Craft Circus is a seaside market and restaurant located on the west coast of Awaji Island.
There is Kaiou Market, where you can eat live fish landed on Awaji Island, Craft Kitchen, where a huge island pizza 40 cm in diameter is popular, and Craft Marche, where you can buy Awaji Island souvenirs.
Inside the restaurant, there is a dog terrace where you and your dog can enjoy a meal together. Outside, there is a dog run area, an elephant sculpture, and a giant fountain, which are popular spots for taking resort photos with your "four-legged family members".
At Craft Circus, you can also enjoy seafood barbeque at the seaside terrace. In addition, pastas, pizzas and hamburgers are available for more casual dining.
Location
CRAFT CIRCUS
Address
2-2 Nojima-Hirabayashi, Awaji City, Hyogo Pref. 656-1724
Access
15 minutes by car from Awaji IC on Awaji-Kobe-Naruto Expressway. 10 minutes by car from Iwaya Port (Jenova Line Ferry).
Parking
80 spaces
Business Hours
Weekdays: 10:30-20:30 (last order 19:30)
Weekends/Holidays: 9:30-20:30 (last order 19:30)
Closed
Thursdays (excluding national holidays)
Tel
0799-82-1855
Website
https://awajicraftcircus.com/
Reservations
https://www.tablecheck.com/en/shops/craftcircus/reserve
Click here for details of CRAFT CIRCUS
Concrete Architecture and Coexistence with Nature, Awaji Yumebutai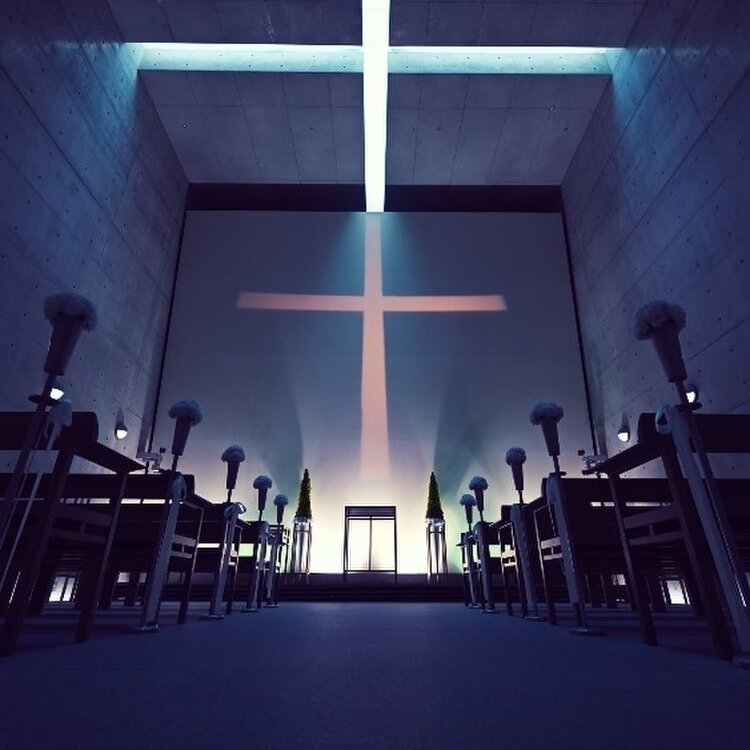 Awaji Yumebutai was built under the theme of creating a space where animals, plants, and humans can coexist in harmony by restoring nature to its original state, which was once destroyed by humans. The facility was designed by Tadao Ando, who won the Pritzker Prize, the architecture world's Nobel Prize, for his poured concrete architecture. Awaji Yumebutai is so full of photogenic elements that it has been used as a filming location for a variety of movies. Recommended spots include the Church of the Sea, with its impressive and mysterious cross of light; Hyakudanen, with its 100 flowerbeds arranged in a staircase pattern along the mountain slope; and the Circular Forum, with its beautiful contrast between the curved beauty of the concrete and the sky. These are spots where you can see different expressions by shooting from various angles. It is recommended for those who want to take stylish photos on Awaji Island.
| | |
| --- | --- |
| Name | Awaji Yumebutai |
| Address | 2 Yumebutai, Awaji City, Hyogo 656-2306, Japan |
| Phone number | TEL: 0799-74-1000 |
| Access | by car: 15 minutes from Awaji Interchange |
| Official website | https://www.yumebutai.co.jp/ |
A Fairy Tale-Like Spot on Awaji Island, Auberge French Forest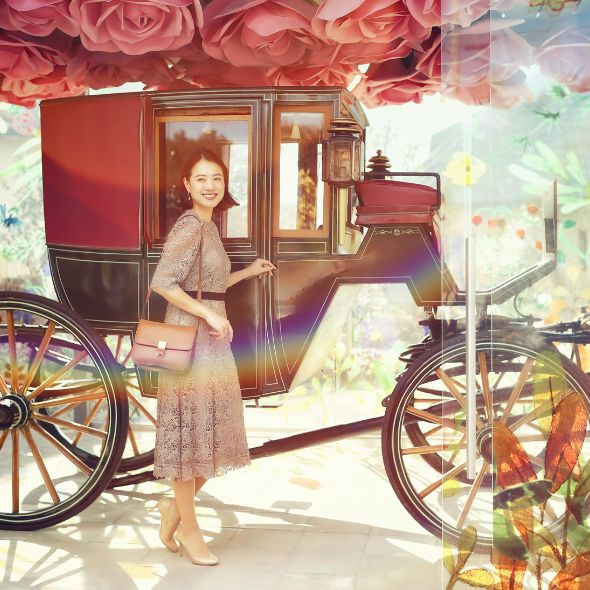 Auberge French Forest is located in the quiet land of Awaji Island, far from the hustle and bustle of the city, where you can enjoy three different French cuisines. It is a recommended photo-op spot for those who like cute things; a carriage decorated with rose objects reminiscent of medieval Europe, a gazebo with a bell, and a garden full of colorful flowers.
At French Forest, three different styles of French cuisines are offered by three chefs. After a meal, you can stay over at a cozy guestroom just like an auberge in France.
Click here for details of Auberge "French Forest"
Carpet of Seasonal Flowers at Awaji Hanasajiki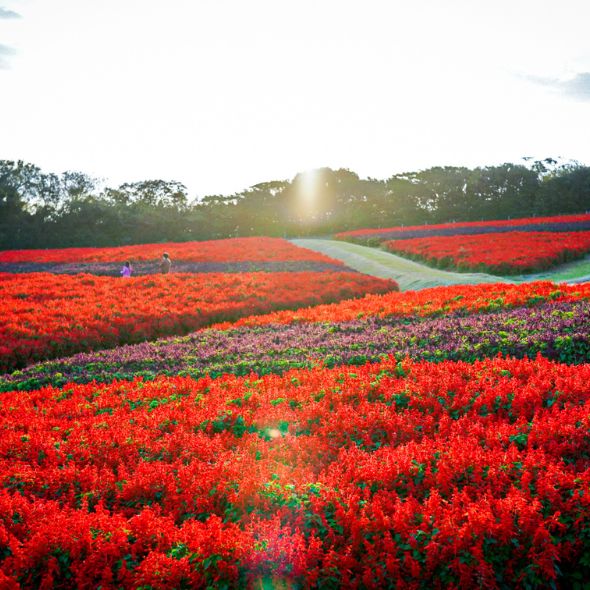 Awaji Hanasajiki is an exquisite highland of a flower garden overlooking the ocean. Spread over the top of the northern hill region of Awaji Island, it offers a panoramic view of colorful seasonal flowers with the Akashi Straits and Osaka Bay in the background. Admission to the park is free and open to all.
| | |
| --- | --- |
| Name | Hyogo Prefectural Park "Awaji-Hanasajiki |
| Address | 2805-7 Kusumoto, Awaji City, Hyogo 656-2301 |
| Phone number | TEL: 0799-74-6426 |
| Access | By car Go straight at the Awaji IC exit intersection, and drive south along Prefectural Route 157 for about 12 minutes (about 7 km). |
| Official website | https://awajihanasajiki.jp/ |
Keino Matsubara, one of the100 Best Sunsets in Japan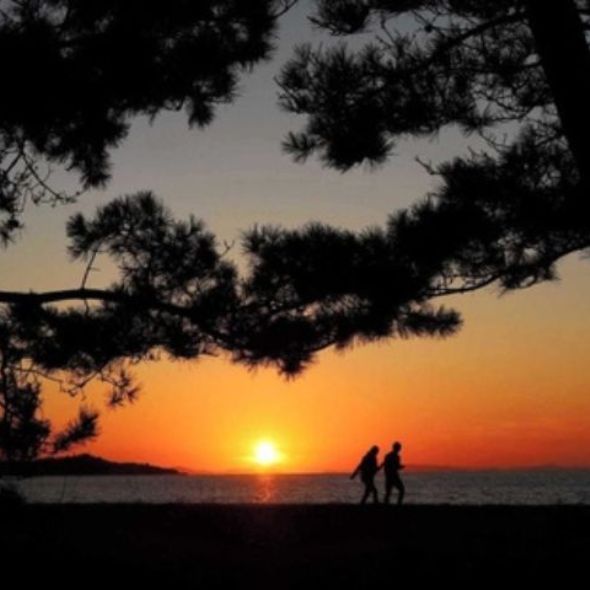 Awaji Island is popular for its sunset scenery, which has been selected as one of the "100 Best Sunsets in Japan".
Keino Matsubara is a scenic spot of white sand and black pines stretching about 2.5 kilo meters. The sunset over the west coast of Awaji Island and Shodoshima Island offshore are mesmerizing. When photographing the sunset, silhouetting the pine trees and people is also a good and atmospheric way to capture the sunset. It may also be fun to try taking video or interval shots of the sunset scene.
©'23 SANRIO CO., LTD. APPR. NO. L630788