Undokai (運動会), also known as a "sports festival" in Japan, is a traditional and significant cultural event held in schools, communities, and organizations throughout the country. One remarkable embodiment of this cherished tradition is the UNDOKAI WORLD CUP, an event hosted on Awaji Island that welcomes participation in a diverse array of sports activities for everyone. It stands as a testament to Japan's commitment to fostering wellbeing in society. In this article, we will explore the essence of undokai in Japanese society, and UNDOKAI WORLD CUP, one of the biggest sports events in Japan.
The Japanese Tradition of Undokai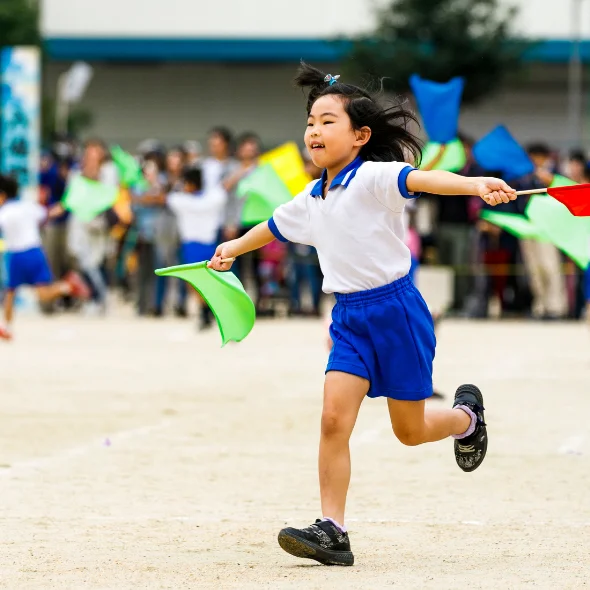 Undokai is a celebration of physical fitness, teamwork, and community spirit, emphasizing its focus on physical activities. It is very common in Japan and is a regular part of the academic calendar for schools, particularly elementary and junior high schools. Beyond educational institutions, various companies, neighborhoods, and cultural organizations also organize their own undokai events.
The tradition of undokai dates back to the late 19th century during the Meiji era. It was influenced by Western physical education practices introduced to Japan during that time. Undokai events became more formalized and widespread in the early 20th century and have since become an integral part of Japanese culture.
Undokai serves a diverse range of important purposes in Japanese culture. It promotes physical health by encouraging exercise and healthy living. Through its team-based competitions, it fosters teamwork, unity, and cooperation among participants. It also plays a pivotal role in community building, bringing together individuals from all walks of life to strengthen community bonds.
Undokai typically includes a wide range of activities and competitions such as relay races, tug-of-war, three-legged races, and various traditional games. The events often culminate in a festive atmosphere with participants wearing colorful uniforms and cheering for their respective teams.
UNDOKAI WORLD CUP 2023: One of the Largest Sports Festival in Japan
The "Undokai World Cup" is a special event to promote and internationally showcase Japan's traditional sports festival culture. This event welcomes participants from various countries to come together, enjoy sports competitions, and engage in cultural exchanges. The event is held on Awaji Island and incorporates elements of diversity and cultural exchange into Japan's traditional sports festival activities.
The event promises an exhilarating lineup of sports competitions and activities that span across three action-packed days. On October 28th (Saturday), participants can engage in a variety of fun challenges, including the unicycle race, big ball carrying, 3-legged race, and ball tossing.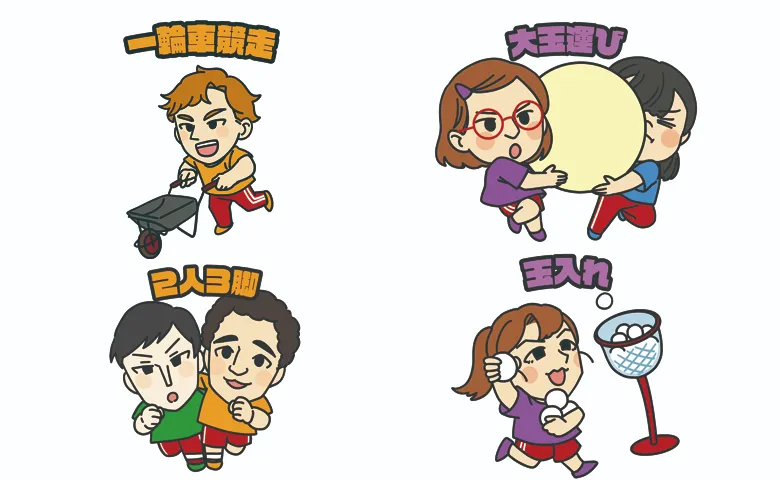 The excitement continues on October 29th (Sunday) with more thrilling events, such as the stretcher race, big ball rolling race, and free throw competition. For those seeking additional challenges, there are other competitions on October 27th (Friday) that will be based on previous year's Undokai popular activities (rope jumping, target kicking, etc.). No prizes are awarded based on rankings in these contests on Friday.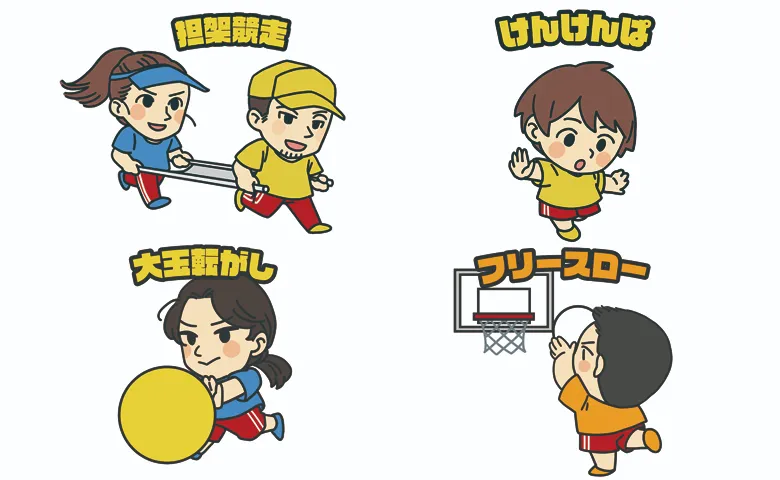 Recognition awaits the top performers, with awards presented to the 1st, 2nd, and 3rd place winners in each competition category. The rewards are very exciting—a year's supply of Awaji beef for the first-place victor, a year's supply of rice for the runner-up, and a year's supply of onions for the third-place contender. The UNDOKAI WORLD CUP not only celebrates physical prowess but also offers enticing incentives to fuel participants' competitive spirits, making it an unforgettable experience.
An Event also Perfect for Families and Kids
This year, UNDOKAI WORLD CUP is set to deliver an exciting surprise—local characters from various regions across Japan will be making special appearances! As part of the festivities, the event is hosting a popularity contest for these charming local characters right here on Awaji Island. Get ready to meet and vote for your favorite mascots, adding an extra layer of fun and community spirit to our event!
You can also access it online since this year's concept is Yuru-verse. Yuru-verse is a fusion of "UNIVERSE" and "METAVERSE". Unlike traditional metaverses, the event does not require a head-mounted display (HMD). It is accessible on your PCs, smartphones, and tablets. Check the details here.
UNDOKAI WORLD CUP 2023 Details
Location: Akashi Kaikyo National Government Park, 8-10 Yumebutai, Awaji, Hyogo 656-2306

Date and Time:
October 27, 2023 (Friday): 10:00~15:00
October 28 (Saturday) ~ October 29 (Sun): 10:00~16:30

Activities: Sports festival & local characters gathering events

Fees: Free of charge to participate in competitions and events

Awards: A year's supply of Awaji beef for the first-place victor, a year's supply of rice for the runner-up, and a year's supply of onions for the third-place contender for each competition.
UNDOKAI WORLD CUP 2023 Official Website
Reminiscing the UNDOKAI WORLD CUP 2022
The UNDOKAI WORLD CUP 2022 was an exhilarating experience, offering a wide range of events and competitions. The event also provided a diverse array of food stalls scattered throughout, ensuring that everyone could savor the delicious food of their choice. To give you a taste of the excitement and festivities, take a look at the videos below, showcasing the vibrant highlights of the UNDOKAI WORLD CUP 2022.