Getting around in Japan is fairly easy in the end: Use Google Maps to search for the best route to your next location. The app even tells you how much it costs by different modes of transportation.
Public Transportation
Trains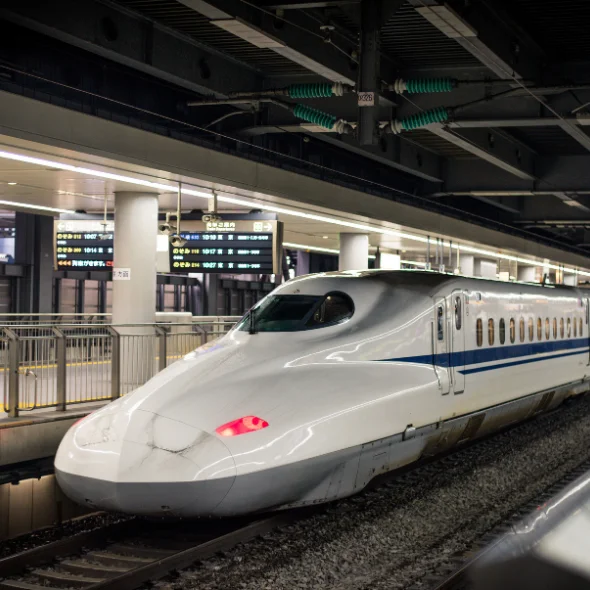 Japan has an extensive and efficient train network, including regional trains, shinkansen (bullet trains), and subway systems in major cities. Japan Railways (JR) operates most train lines, and various regional and private railway companies also provide services. Trains are known for their punctuality and comfort.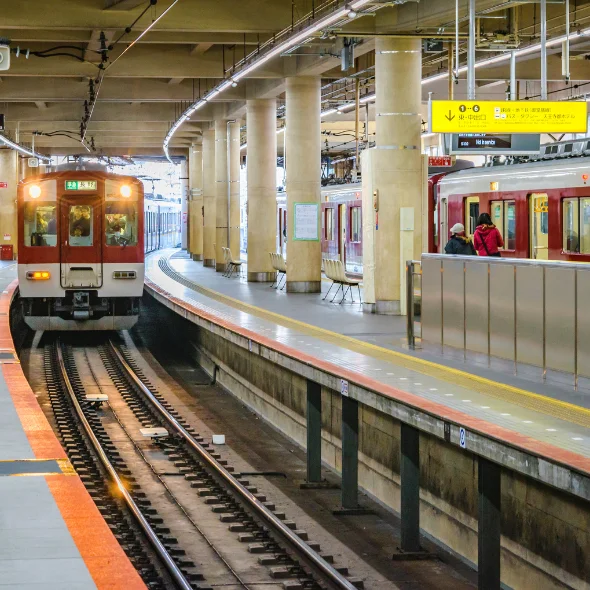 Subways and Metro: Major cities like Tokyo, Osaka, and Kyoto have extensive subway and metro systems. These underground trains are a convenient way to navigate within the city, with stations located near popular attractions and business districts. The world-famous Shinkansen train is something to experience when coming to Japan. However, it can be an expensive way to travel but usually worth it considering how much it cuts from travel times compared to local trains and buses.
Buses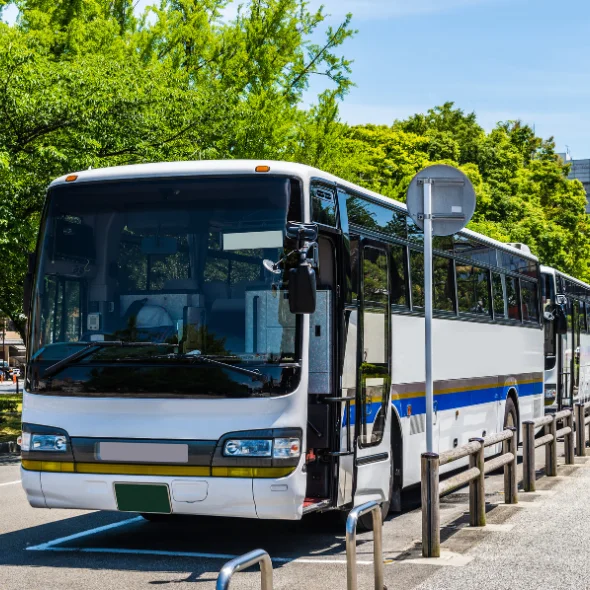 Buses are widely available and cover both short and long-distance routes. Local buses operate within cities and towns, while long-distance buses connect different regions. Bus routes can be useful for reaching destinations not served by trains or when exploring rural areas that the train system does not reach.
Night buses
Night buses are a good and cheaper option to Shinkansen when travelling longer distances, since during the night they travel far, and you can sleep along the way. Even though the seats are more comfortable than the regular buses, it is still a bus that makes a few stops during the night journey on highway rest stops when travelers can go to the restroom or buy drink and food. The most common nighttime bus is the Willer express that operates between many big cities and you must book your ticket through an online booking system.
Payment methods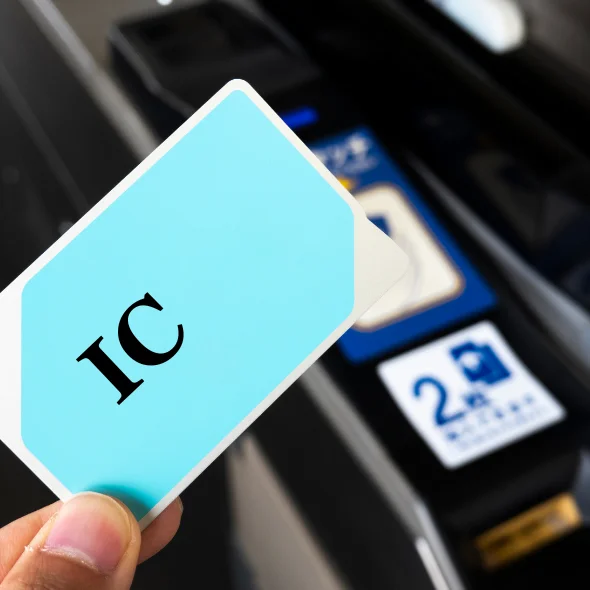 Japan has multiple train companies providing different lines and routes around the country. So, JR, or Japan Rail isn't the only train provider and therefore getting a Japan Rail Pass might not be a good option since you might want to use other train lines as well. However, if you plan to travel on Shinkansen often or go around Japan, a Japan Rail Pass might be a good choice.
Consider getting an IC card, like Pasmo or ICOCA or Suica (the most common). They are rechargeable cards that can be used to conveniently pay fares on public transportation and to make payments at many vending machines, shops, and restaurants by simply touching the card on a reader. IC cards can be purchased at ticket machines and ticket counters of the issuing railway companies. The initial cost consists of a refundable deposit of 500 yen plus an initial amount (typically 1500 yen) to be charged onto the card.
If you don't want to get a transportation card, you can always buy train and subway tickets from the station individually.
Public transportation rules
When using public transportation, such as trains or buses, it is customary to keep your voice low, refrain from talking on the phone and eating or drinking. Give up priority seating to elderly, disabled, or expectant mothers.
Other transportation methods
Rental car
Renting a car can be a convenient option, especially when exploring rural areas or regions with limited public transportation. Make sure you have the right kind of International Driving license (IDP) and some knowledge on how to drive on the left side of the road.
Japan's highways use toll gates where you must pay a fee when getting on to the highway. You can always pay in cash but getting an ETC card will eventually become cheaper. If you do not have the ETC card, you must enter the toll gate through the 一般 signal, while having the ETC card you can just drive through the ETC toll gate and it'll automatically deduct the payment. More information here.
Taxis
Taxis are readily available in urban areas and can be hailed from designated taxi stands or hailed on the street. Taxis in Japan are known for their cleanliness, reliability, and polite drivers. However, they can be relatively expensive compared to other modes of transportation.
Bicycle
In some cities, bicycles are a popular means of transportation and a great way to explore the area. Bicycle rental services are available at train stations and tourist spots, offering an eco-friendly and efficient way to get around. Kyoto for example is a great place to rent a bike because it does not have many elevation changes.
On Awaji Island there is the famous Awaichi bike tour that goes all the way around the island for a 150km route. It might be a bit too extreme for some people to try to bike in one day so then you can choose to take the smaller circle route on the northern part of the island or stay the night somewhere.