Things to know about
You must have a valid passport and an onward/return ticket for tourist/business "visa-free" stays of up to 90 days. Your passport must be valid for the entire time you are staying in Japan. All foreign nationals are required to provide fingerprint scans and to be photographed at the port of entry.
For more information please visit the Japanese ministry of foreign affairs website.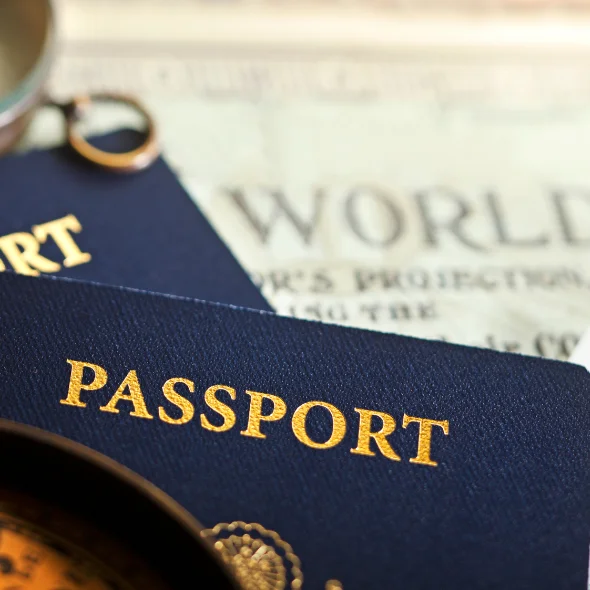 Countries that do not need a VISA
Andorra, Argentina, Australia, Austria, Bahamas, Barbados, Belgium, Bulgaria, Canada, Chile, Costa Rica, Croatia, Cyprus, Czech Republic, Denmark, Dominican Republic, El Salvador, Estonia, Finland, France, Germany, Greece, Guatemala, Honduras, Hong Kong (Special Administrative Region passport holders), Hungary, Iceland, Ireland, Israel, Italy, Latvia, Lesotho, Liechtenstein, Lithuania, Luxembourg, Macau (Special Administrative Region passport holders), Malaysia, Malta, Mauritius, Mexico, Monaco, Netherlands, New Zealand, North Macedonia, Norway, Poland, Portugal, Romania, San Marino, Serbia, Singapore, Slovakia, Slovenia, South Korea, Spain, Eswatini, Sweden, Switzerland, Taiwan, Thailand, Tunisia, Turkey, Ukraine, United Arab Emirates, United Kingdom, United States, Uruguay, Vatican City, Venezuela.
Countries that require a VISA before entering
Afghanistan, Algeria, Angola, Armenia, Azerbaijan, Bangladesh, Belarus, Benin, Bhutan, Burkina Faso, Burundi, Cambodia, Cameroon, Central African Republic, Chad, China, Comoros, Congo (Democratic Republic), Congo (Republic), Cote d'Ivoire, Cuba, Djibouti, Dominican Republic, Egypt, Equatorial Guinea, Eritrea, Ethiopia, Gabon, Gambia, Ghana, Guinea, Guinea-Bissau, Haiti, India, Indonesia, Iran, Iraq, Jordan, Kazakhstan, Kenya, Korea (Democratic People's Republic), Kuwait, Kyrgyzstan, Laos, Lebanon, Lesotho, Liberia, Libya, Madagascar, Malawi, Maldives, Mali, Mauritania, Mongolia, Morocco, Mozambique, Myanmar, Namibia, Nepal, Niger, Nigeria, Oman, Pakistan, Palestine, Papua New Guinea, Philippines, Qatar, Russia, Rwanda, Sao Tome and Principe, Saudi Arabia, Senegal, Sierra Leone, Somalia, South Africa, South Sudan, Sri Lanka, Sudan, Suriname, Syria, Taiwan, Tajikistan, Tanzania, Thailand, Togo, Tunisia, Turkey, Turkmenistan, Uganda, Ukraine, United Arab Emirates, Uzbekistan, Venezuela, Vietnam, Yemen, Zambia, Zimbabwe.
Please remember that this list is subject to change, and it's essential to consult the Japanese embassy or consulate in your country for the most up-to-date and accurate information regarding visa requirements.
Japan's currency
Japanese currency is the yen, ¥. Having coins from 1, 5, 10, 50, 100 and 500 yen. And bills ¥1000, ¥2000 (production ceased in 2003 and therefore very few in circulation), ¥5000 and ¥10 000.
Tipping is not needed or done in Japan and the amount on the bill is what you need to pay. Some bigger establishments include a certain amount of service charge in the bill.
Where to exchange money
You can exchange money easily at the airport or already probably in your home country's exchange provider. Even if you run out of cash during your trip, most convenience stores have ATM's where you can withdraw money, though not all accept international cards.
Accepted payment methods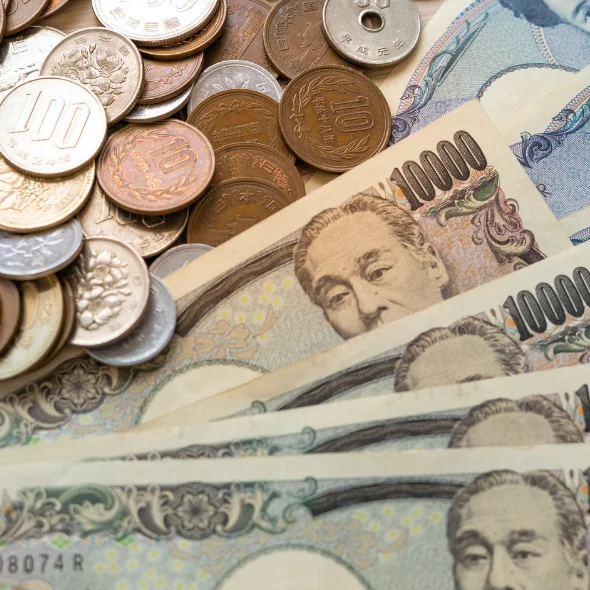 Despite having the image of an electronic and digital country, cash is still the most widespread method of payment in Japan. Bigger stores and hotels in cities do accept international credit cards, but the more local and smaller places and stores are less likely to accept digital or card payment methods. Cash payments are particularly common on Awaji Island where many things are run by elderly locals. Having said that, things are changing (even in Awaji) and many places now accept various e-payment methods and all major credit cards, and other IC cards.