Awaji Island stands out as an irresistible choice for families seeking an unforgettable retreat in Japan. With a diverse range of enjoyable activities, the island presents an alluring mix of delights, whether it is exploring the unique theme parks or indulging in exquisite local cuisine. Awaji Island provides one of the best family vacation spots in Japan for kids and it invites you into a realm of both adventure and relaxation. In this guide, we will explore some of the top places to make lasting memories with your children while avoiding large crowds.
About Awaji Island
Awaji Island, located in the eastern part of the Seto Inland Sea, holds the distinction of being the largest island within this picturesque Japanese sea. Despite its modest size, Awaji Island boasts an abundance of natural splendor, historical importance, and cultural legacy. The island has earned recognition for its mesmerizing landscapes, captivating coastlines, and awe-inspiring sunsets.
In recent times, Awaji Island has witnessed the emergence of new facilities, including restaurants, hotels, and recreational options. This surge in development has significantly boosted the number of families choosing Awaji Island as their destination for a memorable getaway.
Awaji Island's Best Family Vacation Spots #1: HELLO KITTY SHOW BOX
HELLO KITTY SHOW BOX uses the theater restaurant concept, offering a delightful blend of entertainment, dining, and shopping. This is an excellent choice for families because HELLO KITTY SHOW BOX provides an enchanting show brimming with Hello Kitty's singing, dancing, and mesmerizing video presentations that come alive on the stage. By booking your tickets in advance and combining the show with a delightful meal, you can guarantee an exceptional family outing. Moreover, after the show, there is a wonderful opportunity for a cherished family photo with Hello Kitty, creating lasting memories.
| | |
| --- | --- |
| Location | HELLO KITTY SHOW BOX |
| Address | 177-5 Nojimahirabayashi, Awaji City, Hyogo Pref. 656-1724 |
| Access | 10 minutes by car from Awaji IC and 15 minutes from Hokudan Interchange on Kobe-Awaji-Naruto Expressway. |
| Phone Number | 0799-70-9022 |
| Parking | Free parking available |
| Closed | Wednesdays |
| Operating Hours | 11:00-17:00 |
| Show Time | 12:10-13:30(Open at 11:00, Last In at 12:00) |
| Café and Greetings by HELLO KITTY | 14:00-17:00 Greeting at 14:30-/16:00- Café Show and Greetings by HELLO KITTY: 14:30~ / 16:00~ |
| Website | https://awajiresort.com/hellokittyshowbox/ |
| Reservations | https://www.tablecheck.com/en/shops/hellokittyshowbox/reserve |
Click here for details of HELLO KITTY SHOW BOX
Awaji Island's Best Family Vacation Spots #2: HELLO KITTY APPLE HOUSE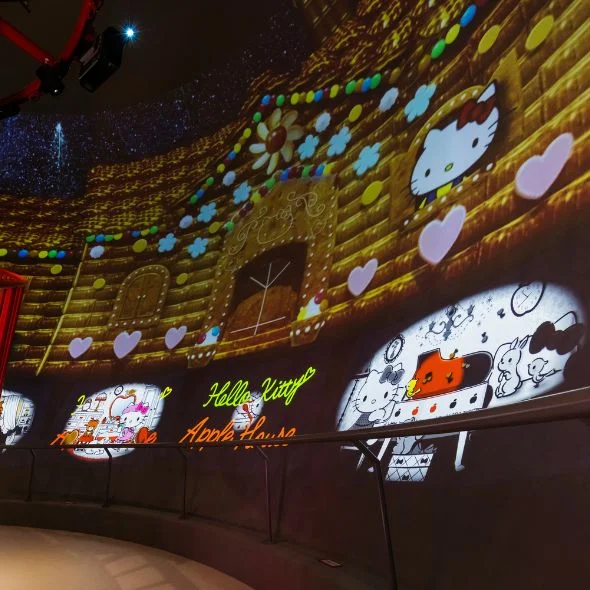 HELLO KITTY APPLE HOUSE is a distinctive apple-shaped building where you can immerse in Hello Kitty's enchanting world. On the rooftop observation deck, you will have a clear view of the iconic Hello Kitty-shaped roof of the Show Box. Within the eye-catching red apple structure, you will also encounter Hello Kitty projection mapping and adorable spots for capturing memorable photos. This makes it one of the best family vacation spots ideal for families to explore and enjoy together.
Click here for details of HELLO KITTY APPLE HOUSE
Awaji Island's Best Family Vacation Spots #3: HELLO KITTY SMILE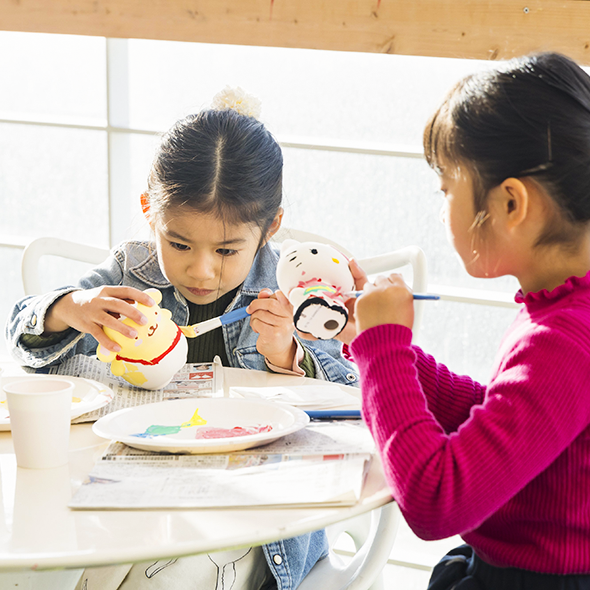 HELLO KITTY SMILE is an interactive venue showcasing multi-media art shows and exhibitions, offering an array of projection mapping experiences and hosting exclusive events that promise boundless entertainment for your family. Here, you can have a personal encounter with Hello Kitty during special meet-and-greet events. Additionally, the facility has two restaurants where you can enjoy an authentice Chinese cuisine and a healthy one-pot meal. The facility being enclosed ensures that your family can have a great time even on rainy days, making it a versatile choice for family enjoyment throughout the year.
Read this article to learn more about Hello Kitty theme parks on Awaji Island.
Click here for details of HELLO KITTY SMILE
Awaji Island's Best Family Vacation Spots #4: Nojima Zoo
Nojima Zoo, located within the premises of Nojima Scuola, a transformed former elementary school, promises an exciting outing for families. Here, you can engage with small animals, pet them, and even hold them, providing an interactive and enjoyable experience. This complex also features a café and a petting zoo designed with an elementary school atmosphere, adding a unique charm to your visit. Do not forget to savor the offerings at the market (marché) and consider grabbing some take-out drinks as you explore the surroundings.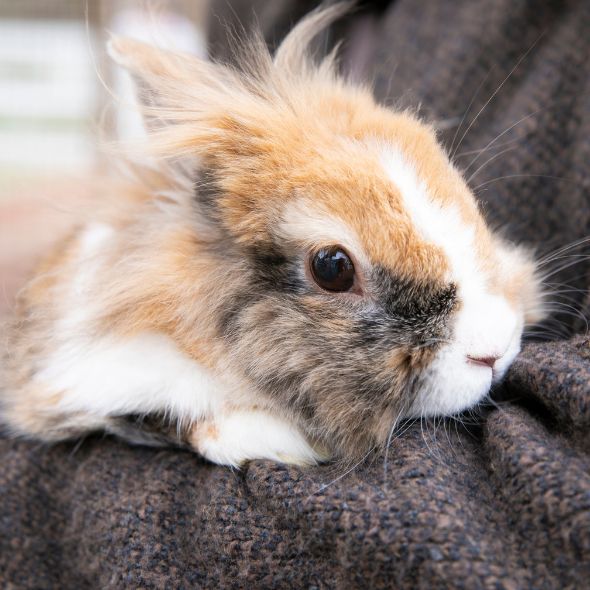 Name
Nojima Scuola
Adress
843 Nojimahikinoura, Awaji City, Hyogo Pref. 656-1721
Website
https://www.nojima-scuola.com/
Reservations
2F Ristorante Scuola
https://www.tablecheck.com/en/shops/nojima-scuola/reserve
Tel
0799-82-1820
Operation Hours
1F Marché /Bakery: Weekdays 10:30~19:00
Sat., Sun., & Public Holidays 10:00~19:00

1F Café Scuola: Weekdays Lunch 11:00~14:00/ café 14:00~18:00
Sat., Sun., & Public Holidays breakfast 10:00~11:00
Lunch 11:00~15:00
Café 15:00~18:00

2F Ristorante Scuola: 11:30~15:30 (in by 14:00) / 18:00~21:30 (in by 19:30)

Outdoor Zoo: Weekdays 11:00~16:00
Sat., Sun. & Public Holidays 10:00~16:00 (13:00~14:00 animals in recess)

Closed: Wednesdays (Open on Public Holidays)
Click here for details of Nojima Scuola
Awaji Island's Best Family Vacation Spots #5: SEIKAIHA Naminoritei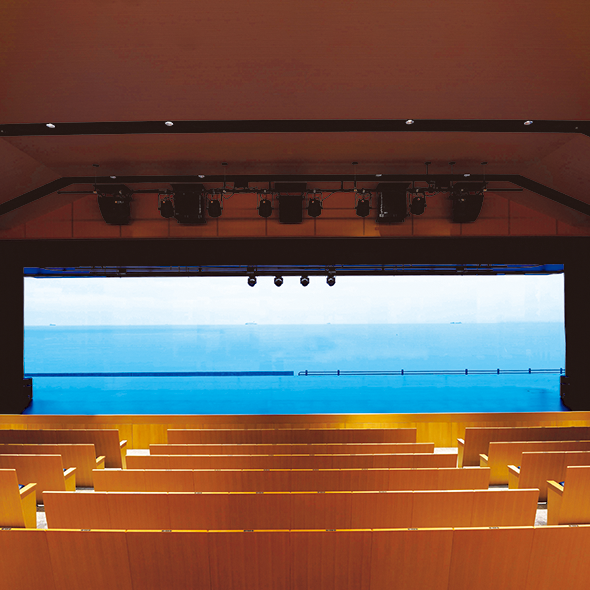 The SEIKAIHA Naminoritei theater hosts a wide range of performances, including monthly shows by renowned theater companies, traditional Japanese music, animation, musicals, ballet, and more. Special performances for children are available, along with a kid's passport offering free admission for elementary school children.
Click here for details of SEIKAIHA
Awaji Island's Best Family Vacation Spots #6: Haru San San
Farmhouse Restaurant Haru San San is a restaurant where you can indulge in healthy meals and, more importantly, participate in enjoyable activities alongside your children, such as harvesting and workshops. For specific event dates and comprehensive information, be sure to consult the Awaji Island Event Information calendar. This makes it a perfect spot for families looking to combine culinary enjoyment with unique experiences for their kids.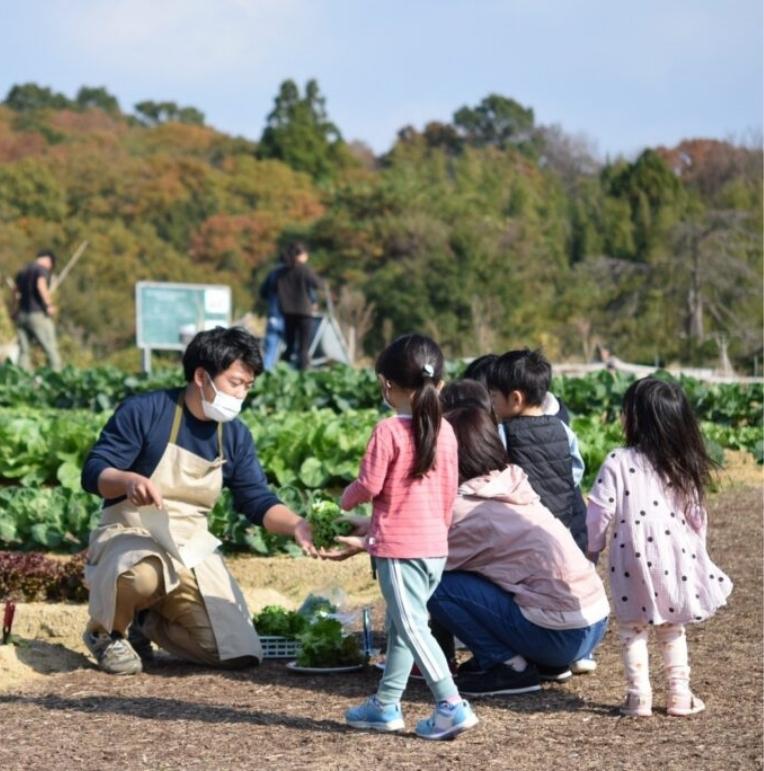 Click here for details of Haru San San
Awaji Island's Best Family Vacation Spot #7: GRAND CHARIOT Hokutoshichisei 135°
For family-friendly accommodations, consider the glamping facility GRAND CHARIOT. Each cocoon-shaped facility provides a cozy stay for the entire family, with character-themed rooms that children will adore. Whether it is Crayon Shin-chan, Hello Kitty, or other beloved characters, you have the opportunity to select accommodations where you can immerse yourself in a world filled with your favorites. This makes GRAND CHARIOT one of the best family vacation spots on Awaji Island and even in Japan. Early reservations are recommended, especially for anime-themed rooms and pet-friendly options.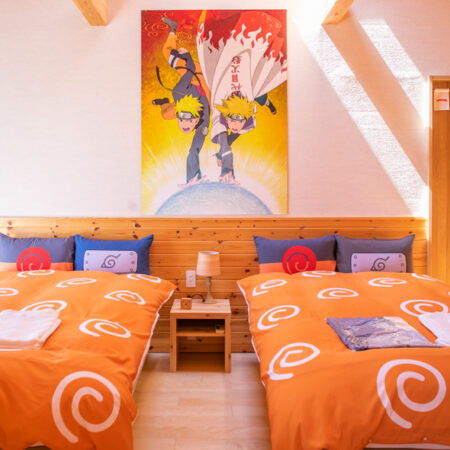 Click here for details of GRAND CHARIOT
Closing
What are your thoughts? In this article, we've showcased destinations that are perfect for families with kids. What is even more convenient is that all the Awaji Island's best family vacation spots are clustered in close proximity, making it feasible to explore multiple places in a single visit. Consider planning your next excursion to Awaji Island with your children, and craft enduring memories together that will last a lifetime.