The world's first and only permanent Godzilla museum at Nijigen no Mori on Awaji Island has a new exhibition! Held until January 8, 2024, the museum commemorates the 50th anniversary of the movie "Godzilla vs. Megalon" by having a special exhibition Jet Jaguar/Megalon Special Exhibition.
Nijigen no Mori is an Anime Theme Park on Awaji Island where popular anime characters are presented in a real world, integrated with nature and technology. You can enjoy Dragon Quest Island, NARUTO & BORUTO Shinobi-Zato, Godzilla Interception Operation, Crayon Shin-chan Adventure Park, and even the limited time collaboration events!
Godzilla Museum Exhibition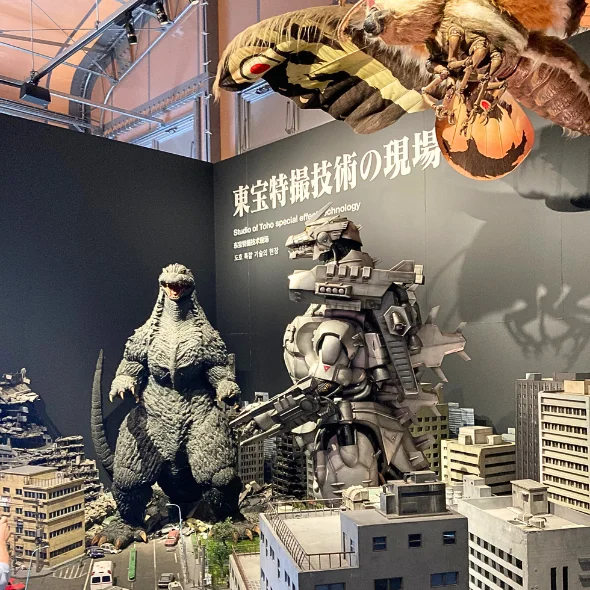 Godzilla Interception Operation, the Godzilla-themed attraction area at Nijigen no Mori, concludes with a visit to the museum where different dioramas of the past films are displayed as well as some original clay figures and drawings from early days. The museum also has a changing exhibition on top of the permanent set up.
This time it features Jet Jaguar & Megalon from the 1973 film Godzilla vs. Megalon.
Jet Jaguar & Megalon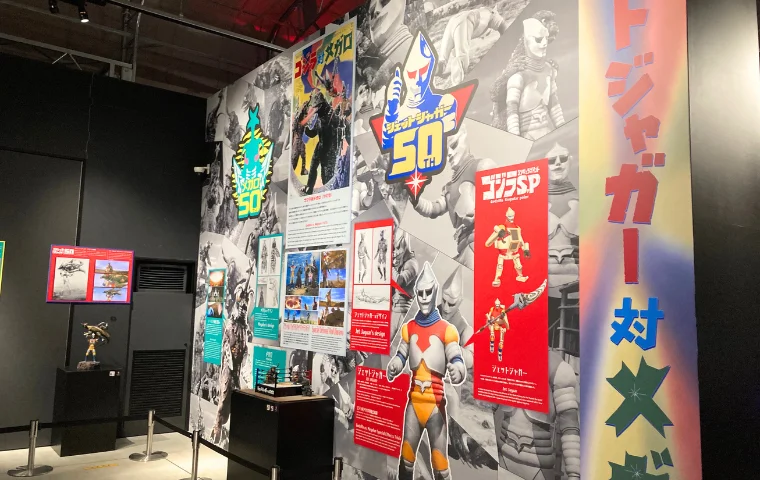 The exhibition features a showcase of panels with a Showa-era retro and comical touch, as well as dioramas that recreate iconic scenes from the movie. Additionally, a "popularity contest" between Jet Jaguar and Megalon, the two characters who engaged in intense battles in the film is being held. Other popular monsters with connections to Jet Jaguar and Megalon are also showing their support in this popularity contest!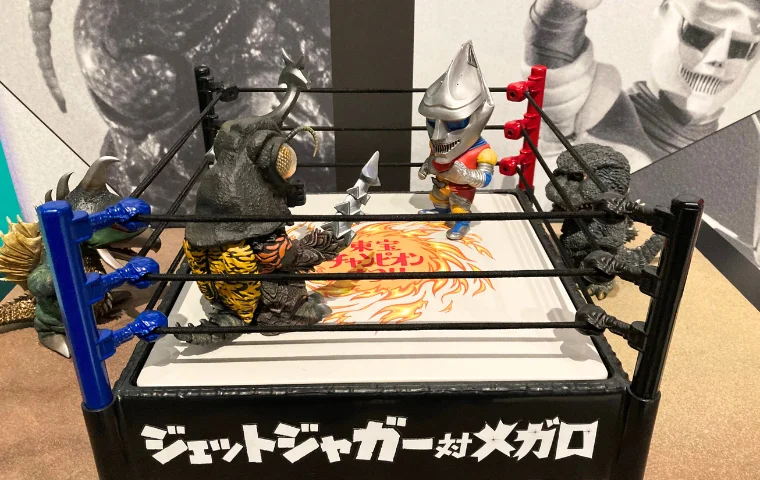 Visitors can explore various exhibition areas, including photo spots for comparing the two characters, humorous contests highlighting their memorable scenes, and more. After exploring these areas, you can cast your vote for your favorite character.
Don't miss this special exhibition that's a must-visit for Godzilla fans!
Godziban TV Series
Further more, in collaboration with the popular YouTube channel "怪獣人形劇 ゴジばん" (Kaiju Puppet Drama Gojiban), they have brought the monsters of Gojigoji Island, with a focus on "JJ-niisan" and "Megalo," to Awaji Island!
What's remarkable is that the exhibited monsters are the actual ones that appear in the actual videos! Come and experience the cuteness of these beloved monsters up close and commemorate your visit with photos. "JJ-niisan" and "Megalo," who have ventured from Gojigoji Island to Awaji Island, are waiting for you to come and meet them!
Awaji Island, cradled in the eastern Seto Sea, is the largest island in this beautiful body of water. Lush nature, historical significance, and rich heritage make Awaji's cultural footprint much larger than it's geographic size. It is just 30 min. drive from Kobe and 1 hour drive from Osaka.
TM & © TOHO CO., LTD.