The iconic gigantic monster Godzilla comes to life in Nijigen no Mori theme park on Awaji Island, where visitors can learn more about the monster in the world's first Godzilla Museum!
Famous Beast
Godzilla is a beloved fictional monster or kaiju in Japanese created by Tomoyuki Tanaka that first appeared in Japanese cinema in 1954 film "Godzilla". Since then the character has evolved and become an iconic symbol of Japanese pop culture and appeared in numerous movies, TV shows, comics and merchandise. On Awaji Island, in Nijigen no Mori theme park, the world's first Godzilla Museum is located, displaying large-scale dioramas of the scenes from the movies, movie props and more.
The park was opened in 2019 and has since attracted many fans of this prehistoric reptilian monster, who are interested in learning more about the creature's existence and current state.
Permanent Godzilla Exhibition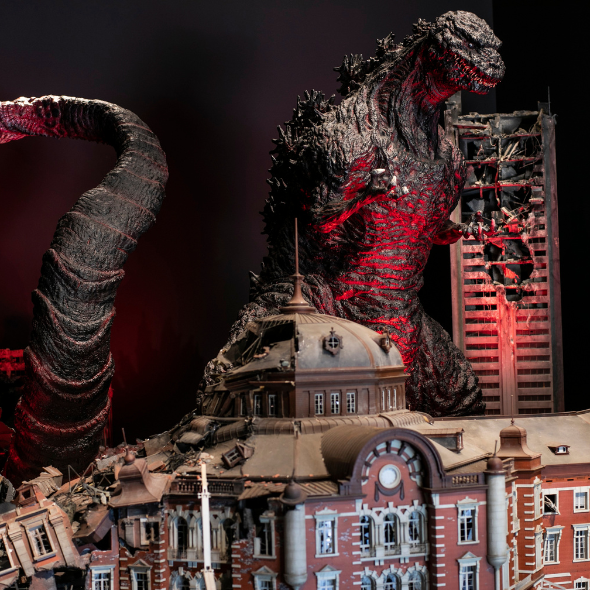 The Godzilla Museum provides a range of interactive and engaging attractions that bring the awe-inspiring world of Godzilla to life. From life-sized replicas of the monster to detailed dioramas and multimedia presentations, visitors can delve into the history, lore, and impact of this beloved pop culture icon. The museum has over 100 models of monsters on display, plus figures and props for the Toho movies and sketches for animation, letting you see the evolution of the series over time. Admire the intricate craftsmanship of the models and relish the opportunity to pose with Godzilla for memorable photos.

The museum has dioramas of various scenes from Godzilla films, a wall decorated with Godzilla figures, a wall with original Godzilla movie posters, props for Godzilla films used by TOHO CO.,LTD, and prototype models of the different monsters, including the Mothra model. The voice guidance (available in English and Chinese) is highly recommended to get the most from your experience.
Souvenir Shop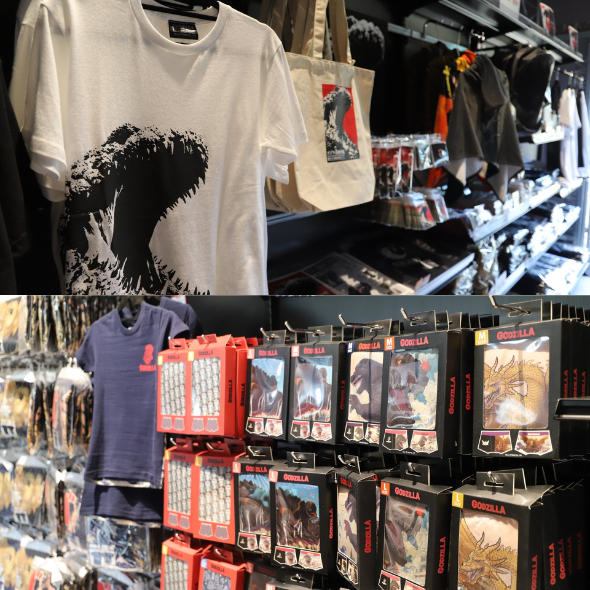 Another must-see for Godzilla fans is the museum's giftshop, which has multiple and various types of items visitors can pick their favorite to take as a memory of the place. Beyond the shop lies a playground for children with figures of different Godzillas and other characters from the movies to play with. Also a field with fake cushion-buildings to pretend you are the Godzilla taking down a big city.
Among the park's many attractions, the Godzilla Museum stands out as a thrilling destination for fans of the iconic giant monster.
Click here for details of NIJIGEN NO MORI
TM & © TOHO CO., LTD.