A refreshing new two-story seafood and steak restaurant has opened next to Hello Kitty Smile. The restaurant has a coastal resort atmosphere. The interior of the restaurant is reminiscent of America's West Coast, with pop colors of marine blue, bright yellow and white. The cuisine is American style for casual enjoyment.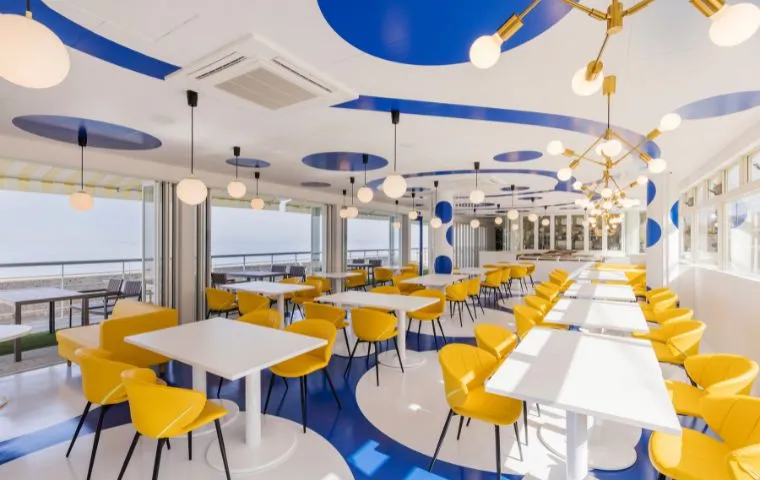 Here Is the Menu of Our Top Picks
Steam & Roast "The Miele Combo": ¥ 10,780
This time, we chose Cajun sauce. Cajun sauce is a sauce with a spicy mixture of spices used in Cajun cuisine, especially in New Orleans in the southern United States. It is a delicious accompaniment to seafood. This size was perfect for three or four people to share, but there is also a plate for two with the same flavors for couples.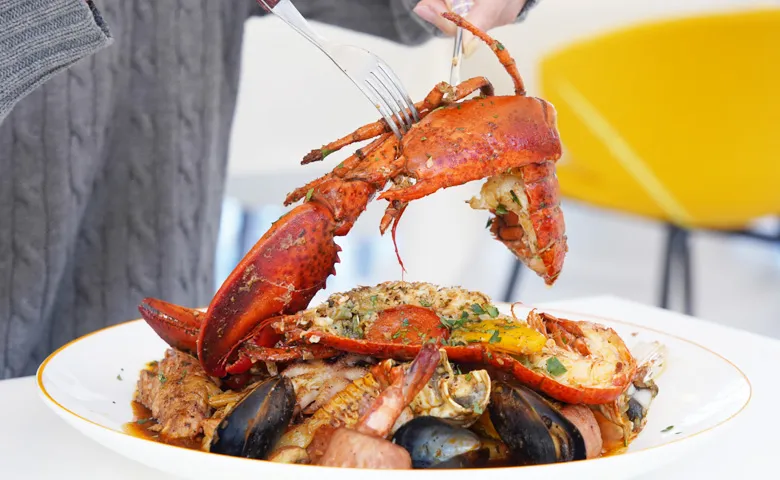 A whole lobster and the plate is also filled with mussels, octopus, shrimp, crab, bacon, and other vegetables.
Authentic Clam Chowder to order in addition to the above
Clam chowder: ¥1,850
A clam chowder is in bread. The volume is generous, served American style in bread. The seafood broth is rich and thick. The taste is as authentic as in America, the home of clam chowder.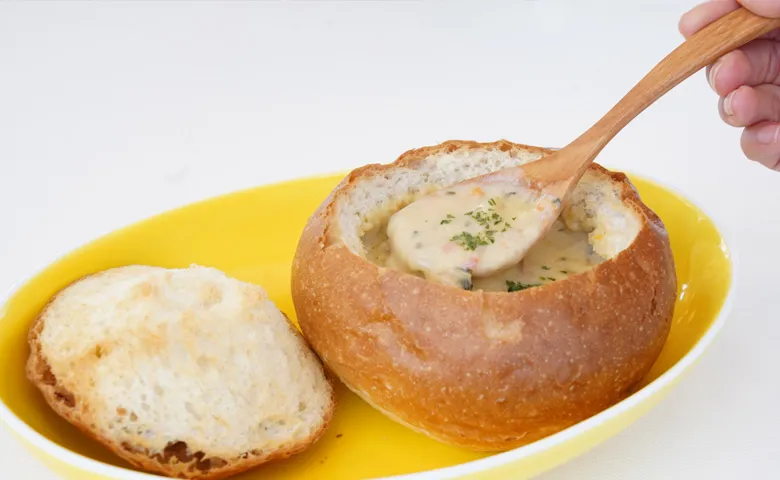 American Steak
1 Pound Steak with Spinach and Mashed Potato: ¥ 5,370
As an American-style diner, the menu offers a wide variety of steaks. The juicy steak goes well with the gravy sauce. Combined with mashed potatoes as an accompaniment, this is an American steak plate.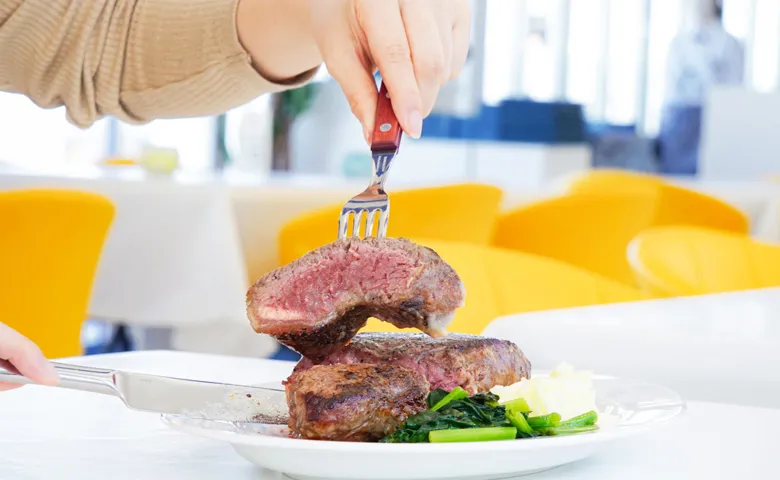 Pasta Menu Also Available- Salmon Cream Sauce: ¥ 2,730
A la carte pasta dishes are generously sized for one person. The salmon cream sauce with fillet of salmon on top is filled with salmon roe. The plump, fatty salmon and the rich cream sauce make this a classic menu item.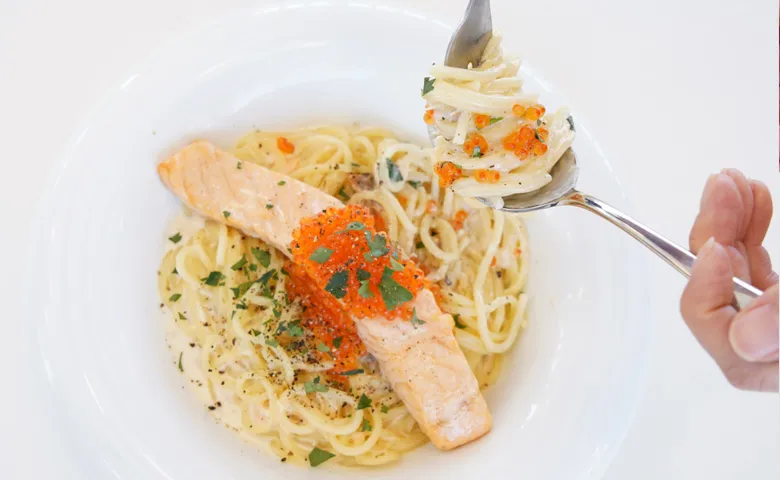 We have introduced some of our many menu items. We have a wide variety of dishes in sizes that can be shared by everyone or enjoyed by couples, as well as a dessert menu.
After Dining, We Recommend the Cafe on the Second Floor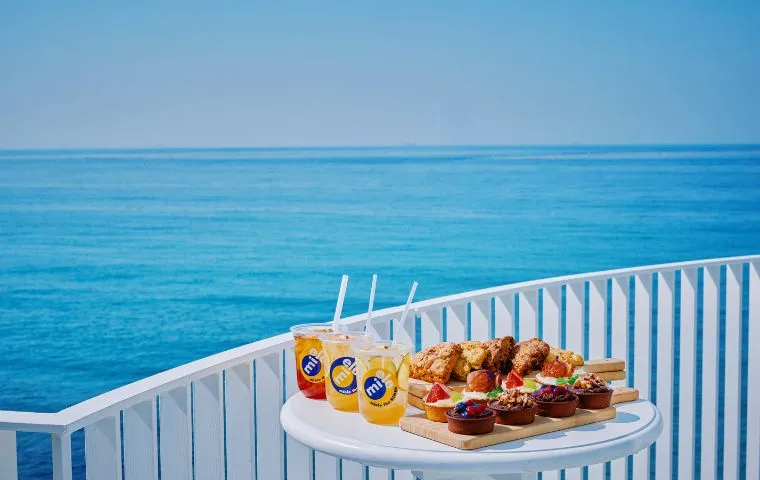 In addition to tarts and scones, you can enjoy a relaxing café time with refreshing original drinks that are perfect for the seaside. A stunning ocean view makes every moment at the café worthwhile.