Do you know that the Anime Park Nijigen no Mori on Awaji Island features an incredible Godzilla attraction? This immersive anime theme park is rapidly gaining popularity among visitors. The Godzilla attraction is a must-see for fans and offers an unforgettable experience.
The "Godzilla Intercept Operation – National Godzilla Awaji Island Research Center" is an attraction where you become a member of the National Godzilla Awaji Island Research Center (NIGOD) and take on various missions. Visitors can have experiences based on the theme of Godzilla coming ashore on Awaji Island. In addition, a life-size 120-meter-long Godzilla has an overwhelming presence in the area and is famous as a photo spot that looks great on SNS.
During our recent visit, we went to experience the Godzilla Intercept Operation and will introduce the attraction, fees, and experience time.
Godzilla Interception Operation at the Awaji Island National Institute of Godzilla Disaster (NIGOD)
Opened on October 10, 2020, Godzilla Intercept Operation – National Godzilla Awaji Island Research Center is the world's first permanent Godzilla-themed attraction, garnering attention internationally as a remarkable Cool Japan content. Additionally, the restaurant features a collaboration menu, blending Godzilla-inspired elements into their dishes, and there is a dedicated store where visitors can purchase exclusive limited-edition merchandise, further enhancing the overall experience.
Watch as Godzilla Lands on Awaji Island on a Powerful Screen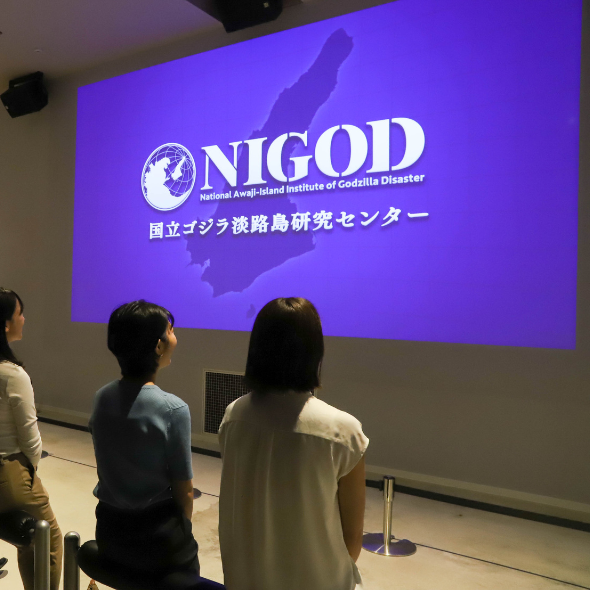 Once the attraction commences, visitors are treated to a captivating experience starting with witnessing Godzilla's epic landing on Awaji Island within a high-quality theater room. This presentation, boasting a star-studded cast and produced by Toho Studios, showcases a detailed report of the monumental moment when Godzilla makes his dramatic entrance. This cinematic introduction serves to enhance the realism and excitement of the attraction. As the adventure unfolds, visitors are daringly challenged to embark on a mission to infiltrate the colossal body of a life-size Godzilla, taking the experience to even greater heights.
Take on the mission to Infiltrate the Colossal Body of Godzilla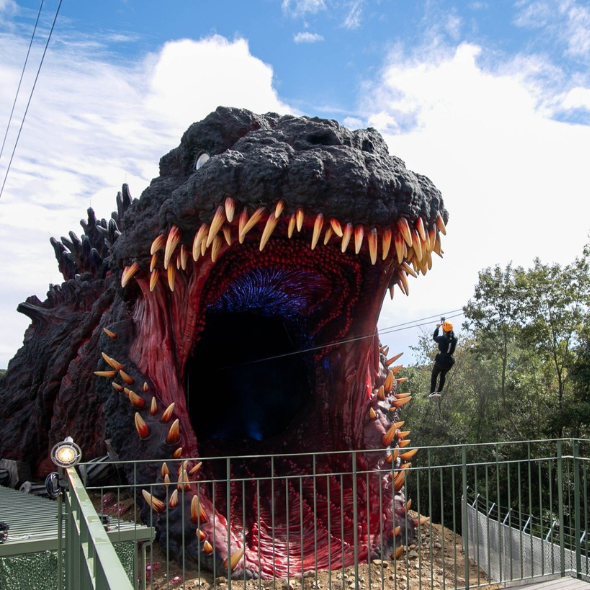 Following the immersive movie experience in the theater room, it is time to embark on a thrilling mission. Visitors are presented with a choice between two exciting courses: the "Inside Body Surveillance Course" or the "Outside Body Surveillance Course." Whichever course they select, visitors will engage in a heart-pumping adventure as they zipline through the attraction, delving into Godzilla.
In the photo above, check out how Godzilla's massive size dwarfs the little human.
Prepare yourself for an eerily chilling experience as you step into the sensation of being engulfed by a Kaiju (monster). Only by personally experiencing the attraction will you uncover the spine-tingling reality of what it feels like to be inside Godzilla's formidable form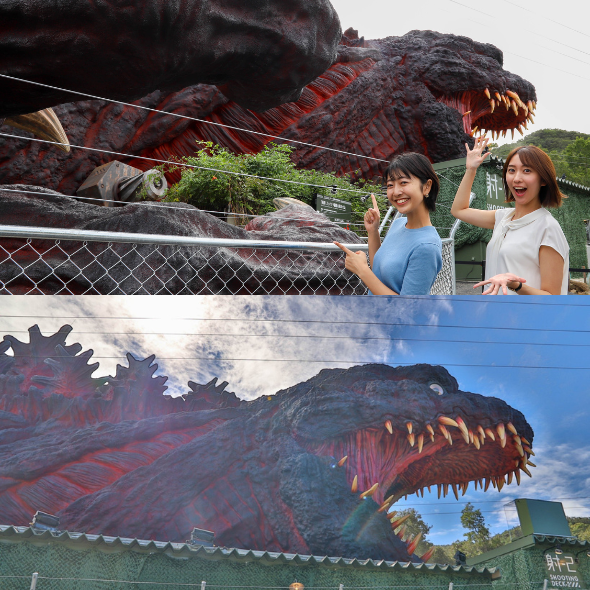 Even when viewed from the side, Godzilla's body is a massive, powerful sight. While measuring a staggering 120 meters in length, a significant portion of his massive form remains submerged beneath the ground, with only his imposing face and body visible above the surface. The exposed section alone spans an impressive 55 meters in length and 25 meters in width, and towers to a height of 23 meters.
Anti-Godzilla Cell Shooting: Eliminating "Godzilla Cells" Scattered Around the Area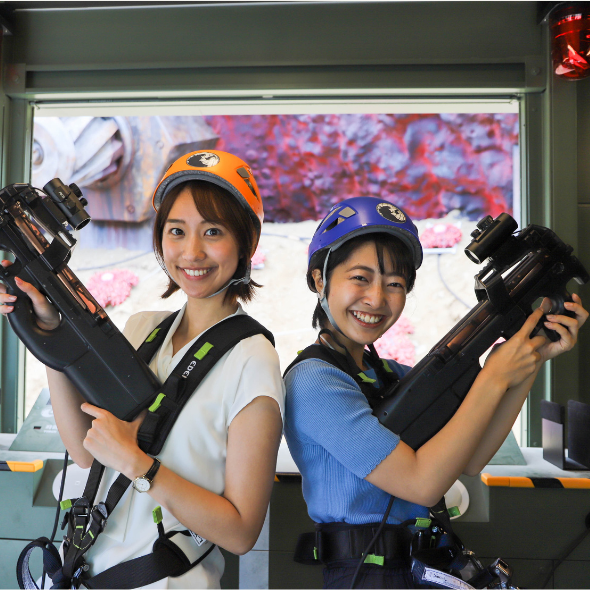 After completing the mission to infiltrate Godzilla's body, the next step is to remove Godzilla cells scattered around the area with a special gun. Players can enjoy the exhilaration of destroying Godzilla cells in a shooting game-like experience.
A Fascinating Treasure Trove for Fans in This Exhibition
Godzilla Museum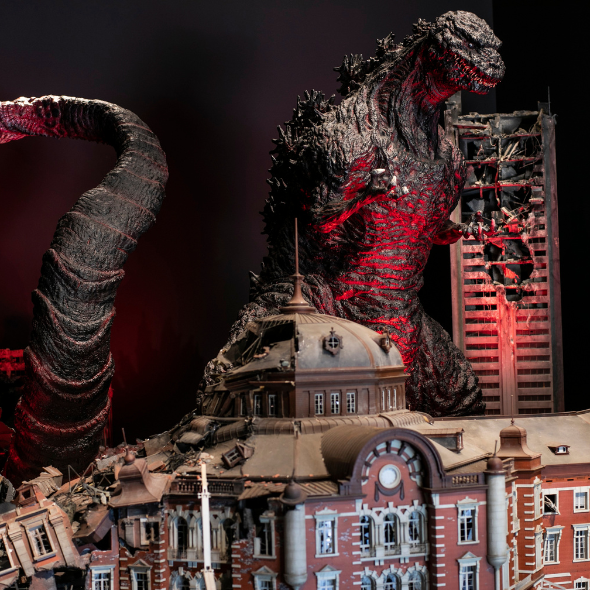 Visitors who have completed the attraction can enter the exclusive "Godzilla Museum" filled with valuable exhibits and captivating dioramas, offering a highly satisfying visual experience.
You can also get limited Godzilla items and cute souvenirs.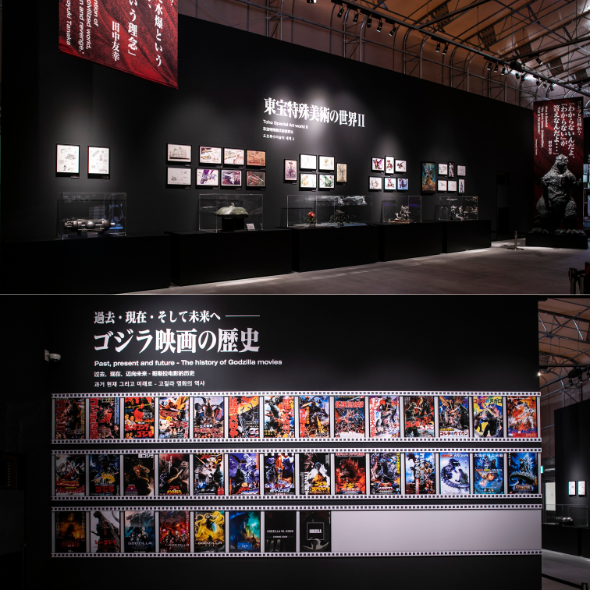 Not only Godzilla fans but even newcomers are sure to enjoy the powerful scene sets and monster figures from past films. The voice guidance (available in English and Chinese) is highly recommended to get the most from your experience.
Limited Edition Godzilla Goods and Cute Souvenirs
Gift Shop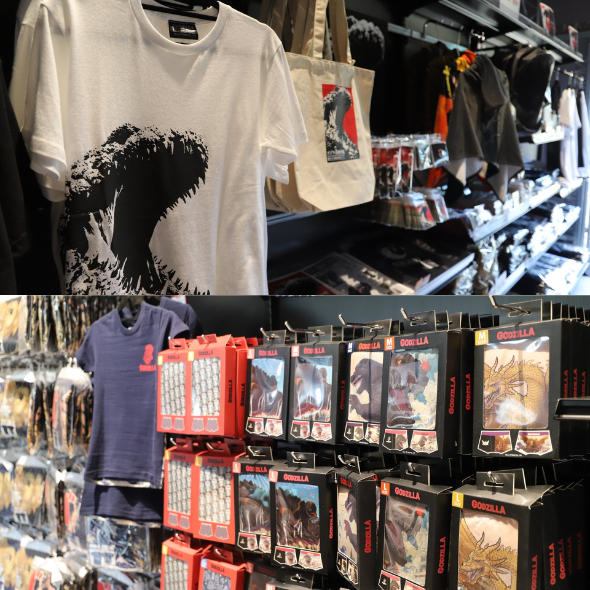 Adjacent to the "Morino Terrace" food court, a store awaits where visitors can explore and purchase original Godzilla items and souvenirs. Open to all, this shop invites everyone to drop by and browse through its enticing selection, ensuring that all visitors can take home a piece of the Godzilla experience.
Savor the Fun-looking Godzilla-inspired Food
Mori no Terrace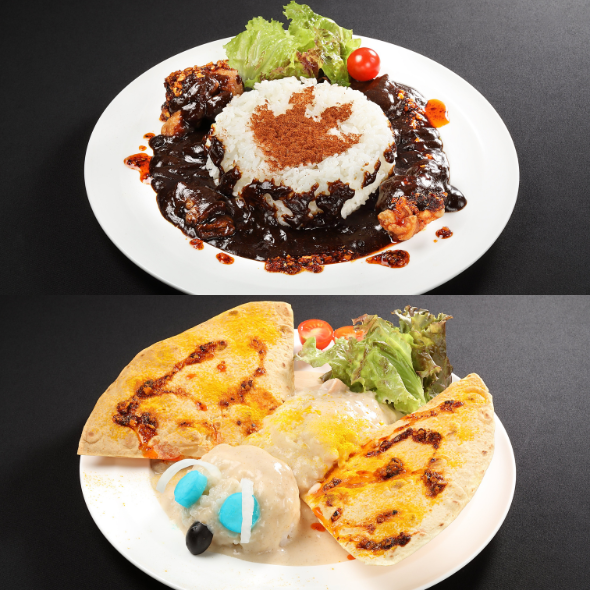 After enjoying yourself in the attractions, we highly recommend dining at Morino Terrace. This charming eatery offers a wide selection of original menus featuring Godzilla. The images above showcase two delectable options: the "Jet-Black King of the Monsters Godzilla Curry" and the "Mothra White Curry".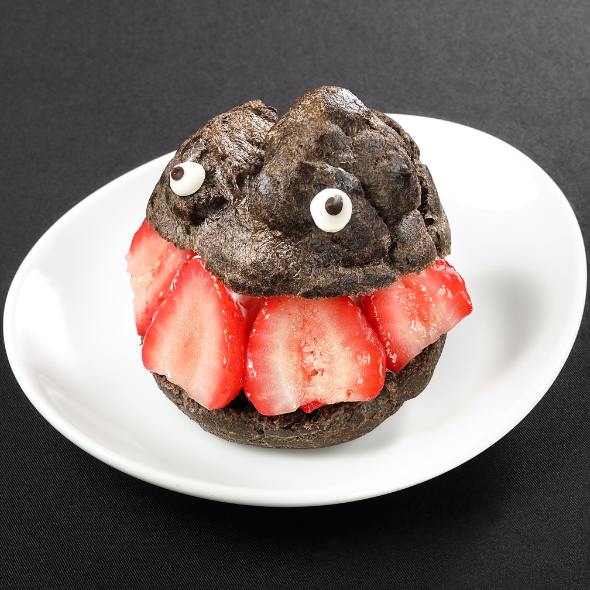 Furthermore, don't miss out on the adorable Godzilla cream puffs, known for their cute appearance.
Attraction Time Required and Basic Information
For the Godzilla Interception Operation – National Godzilla Awajishima Research Center, about 1.5 to 2 hours should be enough to go through the experience and visit the Godzilla Museum.
See the table below for pricing.
Customer Category
Price
Included contents
Adult (12 years old and over)
height: over 120cm
weight: 25kg-110kg
3,800 yen
・Pre-theater
・Zipline (1 time)
・Anti-Godzilla Cell Shooting
・Godzilla Museum
・Kids' Park "Kaijyu no Mori" (You can attend if your child goes to Kids' Park)
Child (taller) (11 years old or under / Elementary school students and under)
height: over 120cm
weight: 25kg-110kg
2,200 yen
・Pre-theater
・Zipline (1 time)
・Anti-Godzilla Cell Shooting
・Godzilla Museum
Child (shorter) (11 years old or under / Elementary school students and under)
height: less than 120 cm
weight: less than 25 kg
1,700 yen
・Pre-theater
・Anti-Godzilla Cell Shooting
・Godzilla Museum
・Kids' Park, "Kaiju no Mori"
Access to Nijigen no Mori
Click here for details of NIJIGEN NO MORI
Closing
In this article, we have shared an experience report on the exhilarating experience of the Godzilla Intercept Operation, one of the most thrilling attractions at Nijigen no Mori on Awaji Island. The zipline activity, allowing you to dive into Godzilla's body, offers a truly unique and exclusive experience that can only be enjoyed here. If you are intrigued by this extraordinary adventure, we highly encourage you to give it a try and immerse yourself in the one-of-a-kind experience it offers.
This anime-themed park offers a wide variety of attractions, even attracting visitors who enjoy playing with their dogs and seeking a perfect picnic spot. With a variety of engaging activities that keep you active, it is a place where you can spend the entire day having fun.
TM & © TOHO CO., LTD.
©2023 Nijigennomori Inc. All Rights Reserved.