Nijigen no Mori on Awaji Island is an anime-themed park where animi, nature and technology are fused to offer great experiences in a real world. The attractions offered are Dragon Quest Island, NARUTO & BORUTO, Godzilla, Crayon Shin-chan, and "Demon Slayer".
The Godzilla attractions at the "Godzilla Interception Operation Awaji" area include Godzilla Museum, the theater, two zip lines, shooting, the studio, mystery solving games and the kids park.
Godzilla Illumination
By popular demand, an illumination of Godzilla is back at the front of Godzilla Museum on Awaji Island! 3-meter tall Godzilla at the front of Godzilla Museum is lighted up, giving you a great photo-op. At the zip lines where you either enter the life-size Godzilla's mouth or glide besides Godzilla, this life-size Godzilla is also lighted up. What a thrill to glide towards glowing Godzilla in the darkness after a sunset!
Illumination Period: till Sunday, February 23
Mechagodzilla Exhibition at Godzilla Museum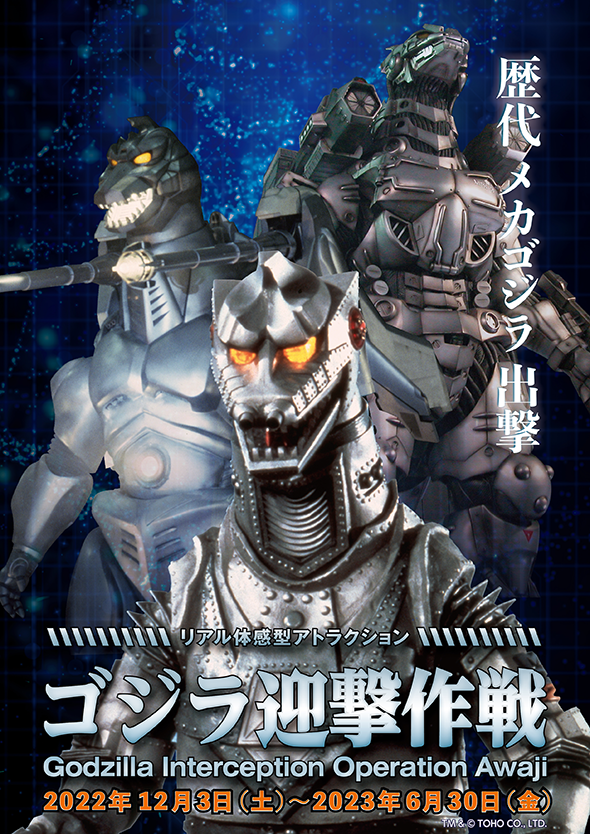 Mechagodzilla, an enemy of Godzilla, is a robot kaijyu (monster) which appeared in eight works out of all the movies/anime of Godzilla. At the Mechagozilla Exhibition at Godzilla Museum, its figure, its suit and photos from the movie scenes are exhibited. Its characteristics and fighting skills are also analyzed so that you will be able to have new insights into the movies.
Another attraction not to be missed is a georama based on "Godzilla vs. Mechagodzilla" (released in 1993) where Mechagodzilla's flight figure is floating over! There is also a photo-op set-up which depicts the last fighting scene in this movie. You are welcome to fight with Godzilla against Mechagodzilla at this photo set-up.
With valuable material from the movies such as scene photos and figures, not only fans of Mechagodzilla but also fans of Godzilla at all ages will be able to enjoy the special exhibition.
Mechagodzilla Exhibition Period: until Friday, June 30, 2023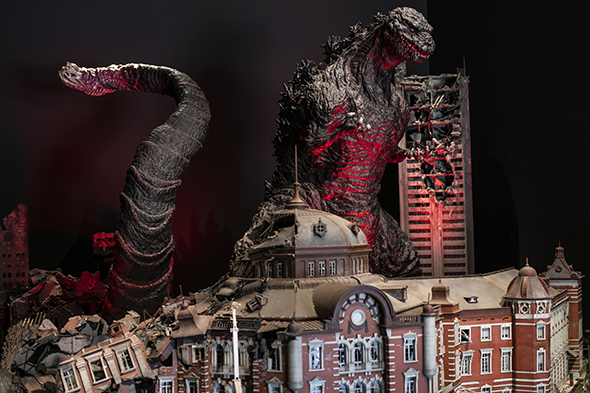 Information on Godzilla Interception Operation Awaji
Open: 10:00~22:00 (Last entry at 20:00)
Prices (illumination viewing and museum included in an entrance fee/ tax included):
Adult (12 years old and up) 3,800 yen
Child (11 years old and under/ height 110 cm~ & weight 25 kg~) 2,200 yen
Child (11 years old and under/ height below 110 cm & weight below 25 kg) 1,700 yen
TM & © TOHO CO., LTD.
©2022 Nijigennomori Inc. All Rights Reserved.