The new movie Godzilla Minus One, created to mark Godzilla's 70th anniversary is finally out in Japan! Godzilla fans of the world, assemble! Nijigen no Mori anime park awaits you!
Welcome to Godzilla Interception Operation at the anime park Nijigen no Mori, located on Awaji Island in Hyogo Prefecture. Here you can enjoy a full day of attractions based on anime and pop culture with basically no waiting in line! Awaji is still a hidden gem among the travelers in Japan and not as crowded as other major tourist destinations. Make sure that you and your friends are the first ones here to enjoy the amazing experiences the park has to offer!
The New Movie, "Godzilla -1.0"
The new movie is set in Japan after the Second World War and focuses on Japanese people trying to stop Godzilla's approach to Japan. The movie Godzilla Minus One can already be seen in Japan since November 3rd. It premiered in the US on November 10th and will be released in the theaters in the North America on December 1. (Some other countries have to wait until December as well.) So what a better way to indulge in more Godzilla contents than coming to see the actual inactive monster on Awaji Island!
Godzilla Interception Operation Summary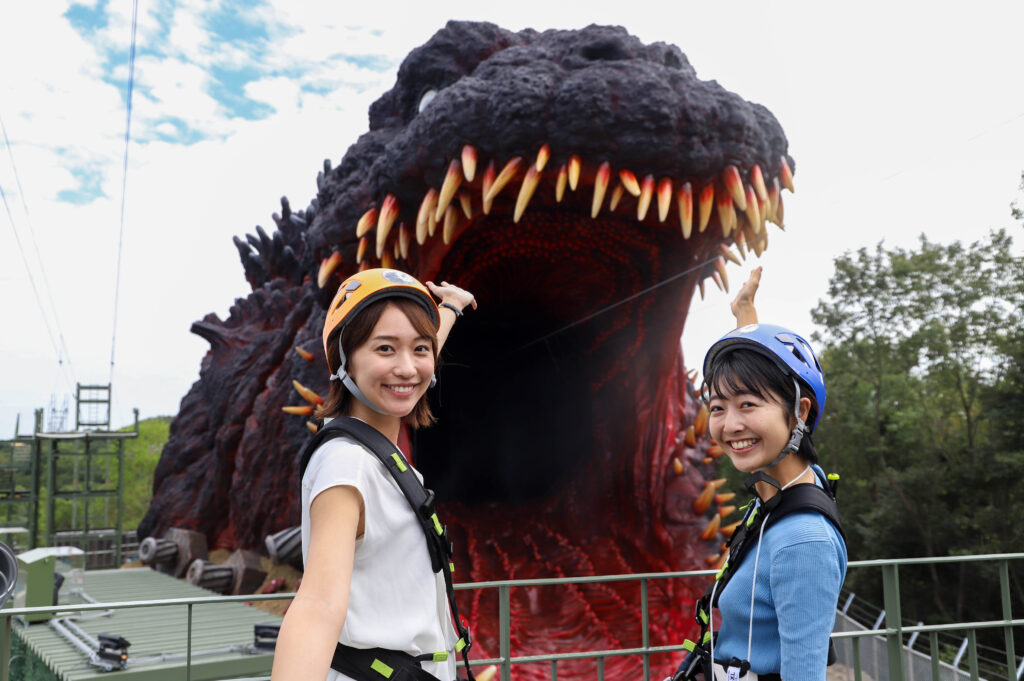 Opened on October 10, 2020, Godzilla Intercept Operation – National Godzilla Awaji Island Research Center (NIGOD) on Awaji Island is the world's first permanent Godzilla-themed attraction.
The attraction is developed together with Toho Studios and consists of a short film, zipline, shooting game, museum, a shop, and themed food. Learn how the legendary monster came to be captured on Awaji Island and make sure it stays that way by partaking on the operation yourself!
Also on the site there is the world's first permanent Godzilla Museum, displaying large-scale dioramas of the scenes from the movies, movie props and more. The museum offers a free English voice guide so people who don't read Japanese can also enjoy the displays and learn more about Godzilla's past.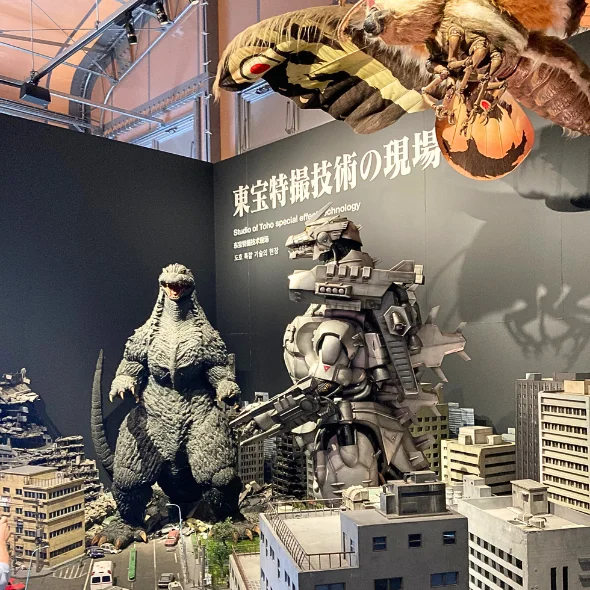 On your way out make sure to check out the unique gift shop! Some of the products can only be found here on Awaji Island so be sure to get all the things your heart desires during your visit! The specialized character goods are exclusive and well made, making them memorable and cute souvenirs.
TM & © TOHO CO., LTD.