Awaji Chef Garden, which gained popularity for its large selections of excellent cuisines prepared by chefs whose businesses were hard hit by Corvid-19 outbreak, will relocate to the west coast of Awaji Island and be reborn as the new "Pasona Chef Garden. Just as Awaji Chef Garden was, the Pasona Chef Garden will be a perfect fit for Awaji Island, a treasure trove of food, known as "Miketsu Kuni (Land of Food)", which offered local produce and seafood to the imperial court in the ancient time.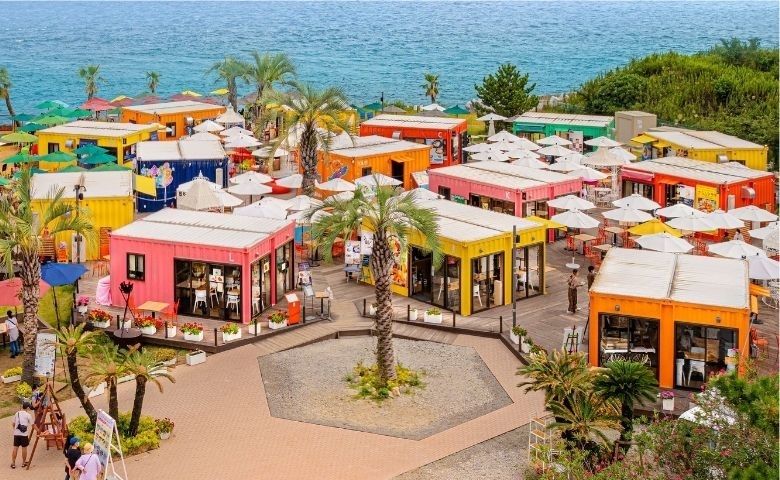 In addition to the colorful containers, "lady bird road," a colorful building that gives the illusion of being in Europe, will also make its debut, creating a resort area where visitors can enjoy an even greater variety of food. The previous Awaji Chef Garden offered a resort atmosphere with a panoramic view of the Osaka-Kobe area, but with the relocation to the west coast, visitors can now enjoy a spectacular view of the Harimanada Sea, which has been selected as one of "the Top 100 Sunsets in Japan". The area is now a stylish restaurant area perfect for a date and family vacations. The video at the bottom shows the previous Chef Garden. The Pasona Chef Garden on the west coast is expected to be even more powerful.
Tantalize Your Taste Buds with Exquisite Food at A Spectacular Spot on The West Coast of Awaji Island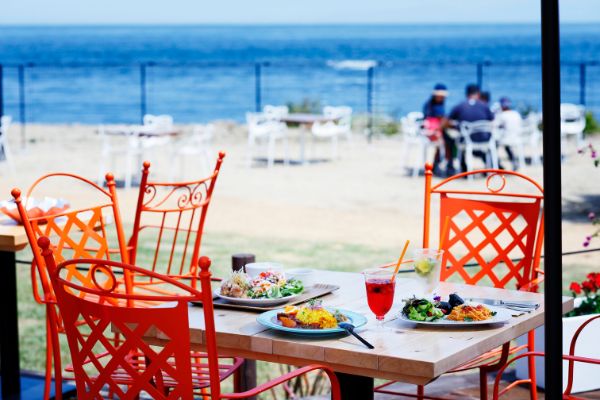 Pasona Chef Garden will be filled with many food and beverage outlets. You can enjoy food in a lively atmosphere, or as a date spot, each of you may choose your favorite dish, so you can enjoy talking and deciding what to have. You can enjoy the area in a way that suits you. We will update this website with new information as soon as it becomes available, so please stay tuned!
Pasona Chef Garden Location
| | |
| --- | --- |
| address | 〒656-1723 70 Nojima Okawa, Awaji City, Hyogo Prefecture |
| Phone number | 080-8177-4501 (Pasona Chef Garden Office) |