Looking for a satisfying, healthy lunch with the goodness of farm-fresh ingredients and a touch of luxury? Look no further than the Farmer's Restaurant Haru San San on Awaji Island. I recently tried this charming place, and it left me deeply impressed. In this article, I recount my extraordinary experience, delving into the atmosphere and flavors that define the restaurant's culinary excellence.
Haru San San: More than Just a Healthy Lunch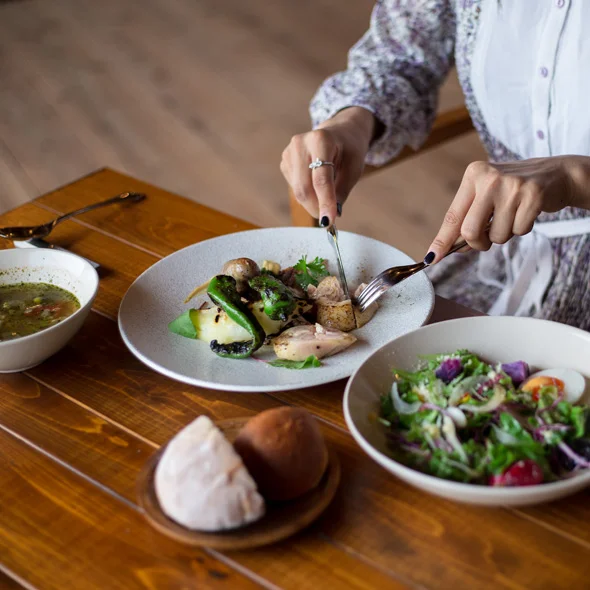 While the idea of a healthy meal is commonplace these days, Haru San San stands out as a truly unique destination. Beyond its commitment to farm-to-table principles, this exceptional location weaves unique innovations into every aspect of the dining experience.
Even before stepping inside, I was captivated by the scenic views. A variety of vegetables that play starring roles in the dishes sprout throughout the sprawling cultivated field. In addition, many ingredients not from the farm are locally sourced from the island, so every bite is a celebration of Awaji Island's bounty.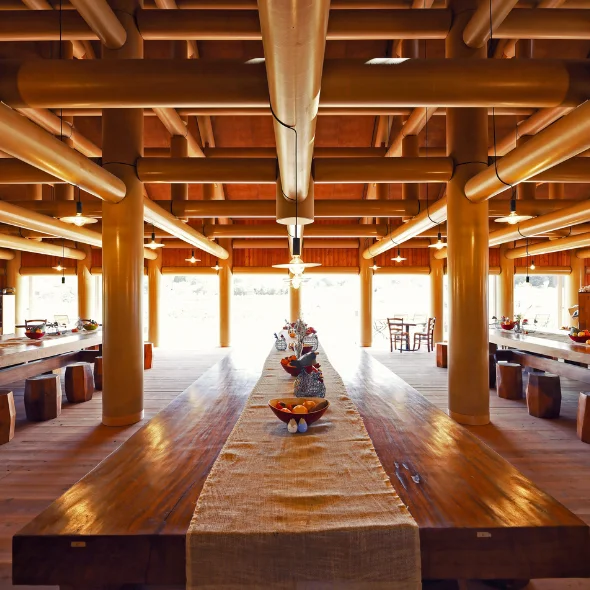 The restaurant design itself is an attraction. I was informed that the interior is a testament to sustainable design, envisioned by the renowned architect and winner of the Pritzker Prize, Shigeru Ban. The clever combination of design elements including paper tubes and a thatched roof, create a traditional yet luxurious space.
"Healthy" never tasted so good: the Haru San San Set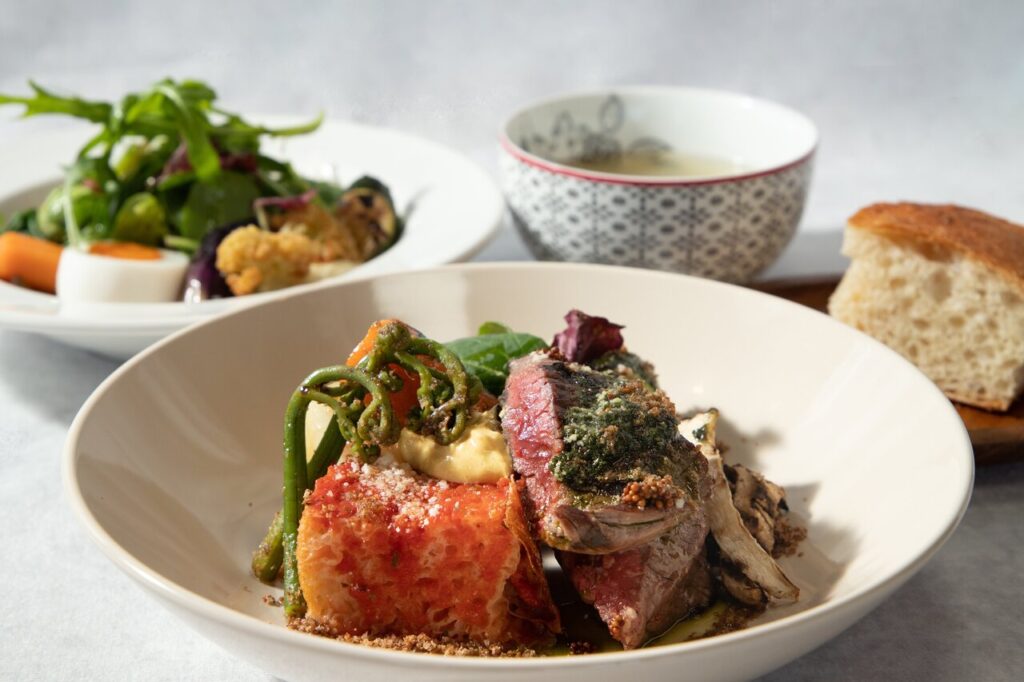 I ordered the most popular item, the Haru San San set. This set includes 4 dishes: homemade bread, Gargouillou-style Salad, Awaji vegetable soup, and Awaji Beef steak.
Even with Japan's growing acclaim for baked goods, Haru San San exceeded my expectations. The perfect texture and subtly nuanced flavors of the bread were a delight. Within minutes, I had eaten it all, and the attentive staff surprised me with a second serving.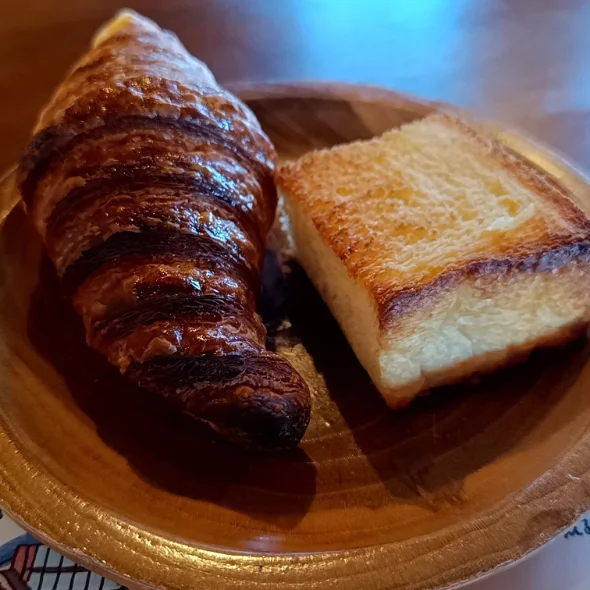 The Gargouille-Style Salad salad arrived, boasting more than ten types of seasonal, daily vegetables. I had never tried this specific type of salad, so the vibrant flavors and textures, nicely complemented by the dressing, was a tasty new experience. Though salads are always healthy, the diversity of ingredients here offers nutritional benefits beyond the ordinary.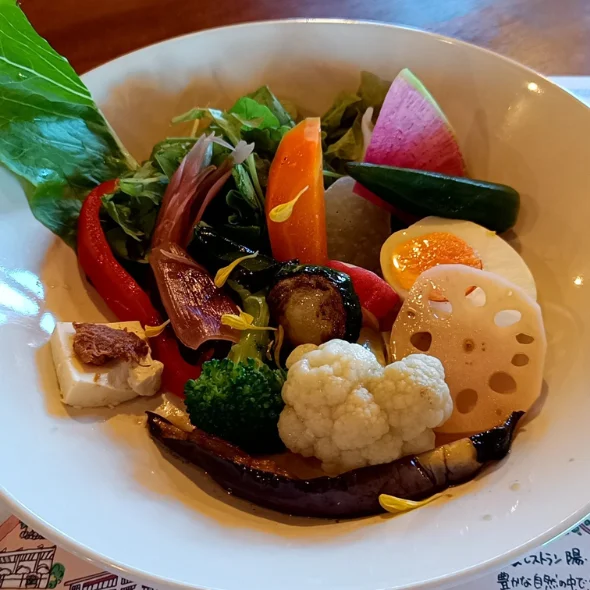 The soup that followed was both simple and elegant. Its delicate, gentle flavors highlighted the essence of its fresh vegetable ingredients. The final course featured the renowned Awaji Beef, a local favorite that rivals even Kobe Beef. Awaji Beef also stands out for its remarkable flavor, exquisite marbling, and rarity. So difficult is it to find that many call it the "phantom beef."
With the first taste of Awaji Beef steak, I knew that I had made the right choice. "Amazing" doesn't do it justice—it was nothing short of spectacular. Paired with creamy mashed potatoes and a delightful sauce, the unbelievably tender and exquisitely seasoned steak left me speechless.
As I savored my meal with a contented smile, I was met with yet another delightful surprise, as a talented violinist began a live performance. Her beautiful melodies, deftly played, blended with the symphony of flavors and farming all around me. I left the restaurant more than satisfied, having enjoyed an incredible experience.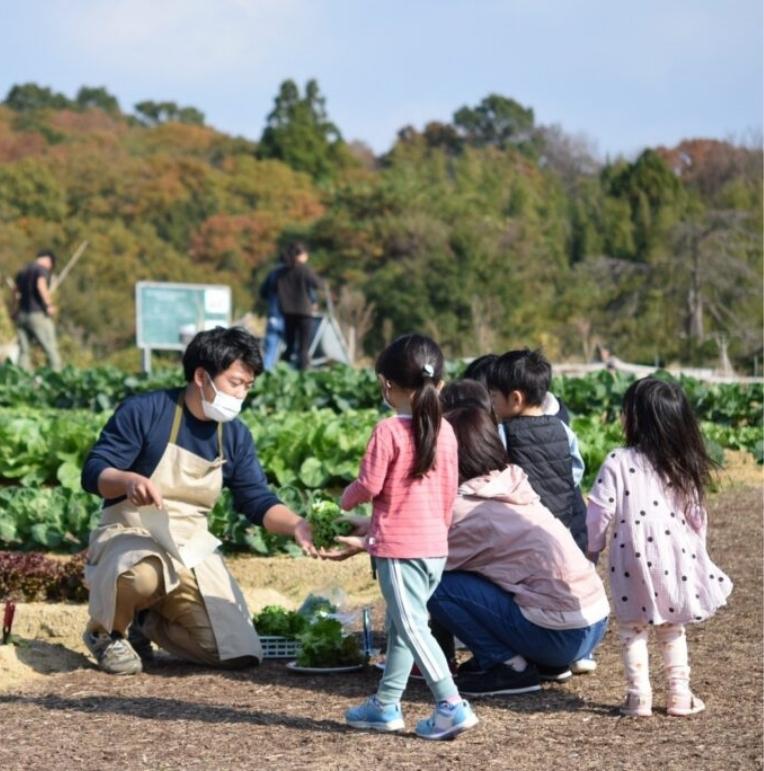 Click here for details of Haru San San
Closing
Farmer's Restaurant Haru San San serves up a healthy lunch, but there is more here than mere food. The restaurant offers a culinary journey into the heart of agriculture on Awaji Island. If you seek a healthy lunch that celebrates the richness of locally sourced ingredients, Haru San San is the ideal destination. Its unique blend of farm-fresh goodness, sustainable design, and culinary artistry is an experience you won't want to miss.