Explore the World of Anime at Nijigen no Mori on Awaji Island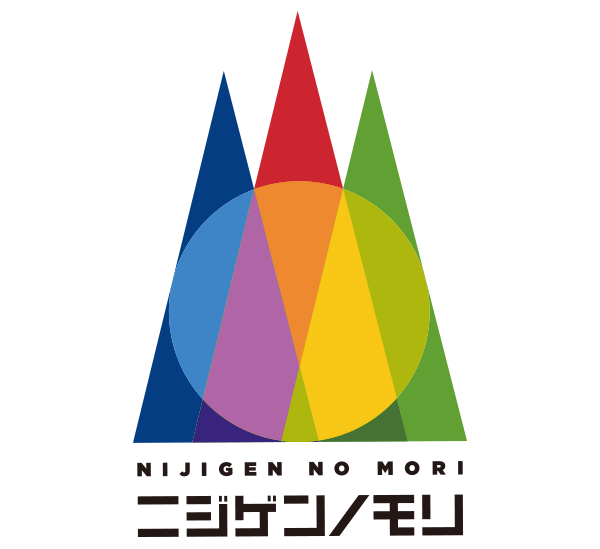 Nijigen no Mori is a popular entertainment complex on Awaji Island that showcases the rich world of Japanese anime. The theme park features various immersive anime experiences and serves as a hub for anime enthusiasts and fans of Japanese pop culture. Nijigen no Mori attracts a diverse range of visitors, including domestic and international tourists. With its unique attractions and immersive experiences, Nijigen no Mori allows visitors from all around the world to indulge in their favorite franchises such as Naruto & Boruto, Dragon Quest, Godzilla, and many more.
The popular attractions at Nijigen no Mori include the captivating worlds of "Naruto & Boruto Shinobi-Zato", a reproduction of the beloved Dragon Quest World, and "Godzilla Intercept Operation". You can unleash your inner ninja as you challenge ninja-inspired attractions and immerse yourself in the action-packed park. Meanwhile, in the Dragon Quest World, experience a classic RPG adventure suitable for both long-time fans and newcomers, making it a fantastic experience for all.
If you want to know more about other attractions at Nijigen no Mori, you can visit: https://en.awajishima-resort.com/shop/nijigenomori/
Alternatively, ask our friendly avatar concierge anything you want to know about Awaji Island and Nijigen no Mori: https://en.awajishima-resort.com/introducing-awaji-island-avatar-concierge-your-guide-to-unforgettable-experiences-on-awaji-island/.
Talk with Avatar Concierge for an Exclusive Coupon after Exploring Nijigen no Mori!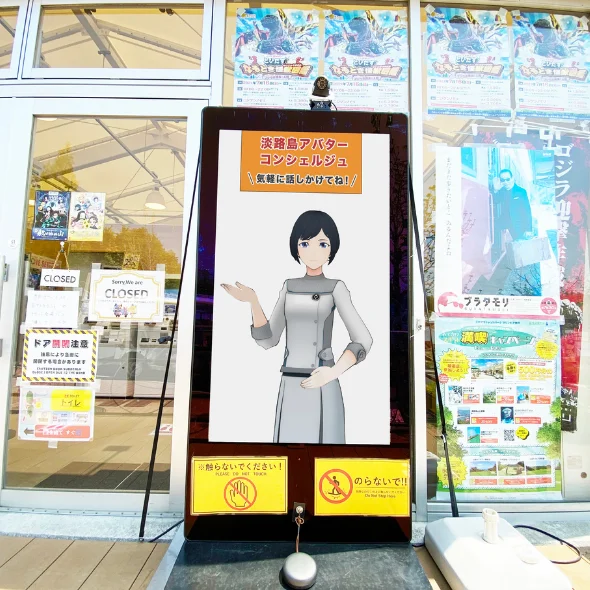 Close to the entry area of Nijigen no Mori (F parking), you will be able to talk to the helpful avatar concierge stationed near the "INFORMATION" area. This attentive virtual assistant serves as your guide to Awaji Island, Nijigen no Mori, and its surrounding facilities, providing a wealth of knowledge. Whether you seek directions, engaging conversation, or any form of assistance, Awaji Island Avatar Concierge is dedicated to ensuring a seamless and personalized experience for you.
Immerse yourself in a delightful conversation with our friendly avatar and receive a special coupon that can be redeemed at a nearby restaurant Aman no Shokutaku. During your interaction with the avatar, you will have the opportunity to capture a photo of the coupon displayed on the screen. This special coupon will serve as proof of your entitlement when placing your order and settling the payment at Aman no Shokutaku. Simply present the captured coupon at the restaurant to avail yourself of the offered benefits.
How to Get to Aman from Nijigen no Mori
Covering only a 4-minute journey from Nijigen no Mori, Aman no Shokutaku is conveniently accessible. A free shuttle bus departs every 30 minutes from the F Parking lot at Nijigen no Mori. Once on the bus, simply inform the driver that you are headed to Aman no Shokutaku, and you will arrive in the restaurant in no time.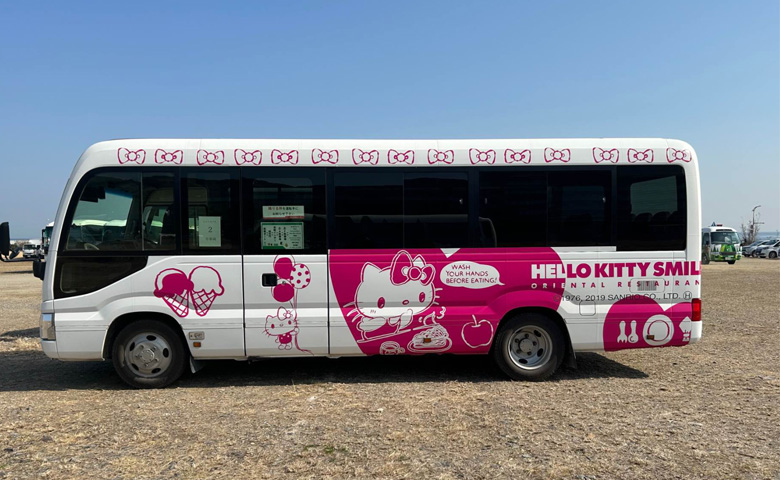 Aman no Shokutaku: Authentic Japanese Cuisine Cherished Through Generations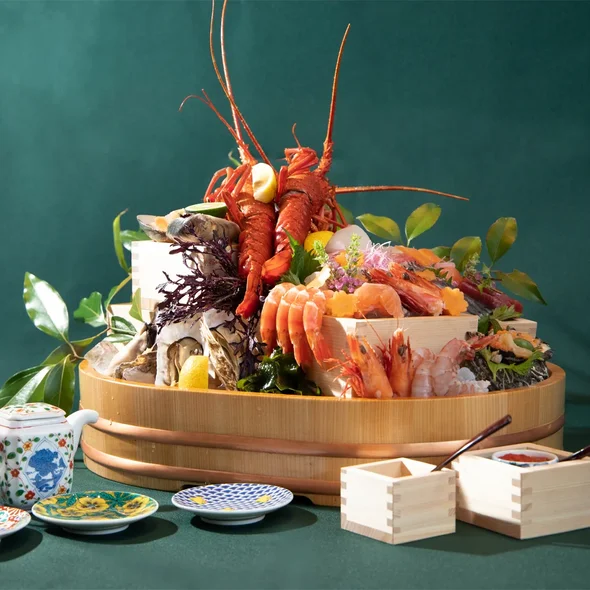 Aman no Shokutaku is a luxurious restaurant serving pirate-style cuisine at Utage (1F) and teppanyaki /sukiyaki at Sajiki (2F) that fully brings out the charm of Awaji Island's gourmet. Pirate cuisine refers to a traditional style of cooking that has been passed down for millennia on Awaji Island, and focuses on the use of locally sourced ingredients. As Awaji Island holds the distinction of being Japan's first island, the restaurant reflects the essence of authentic Japanese cuisine.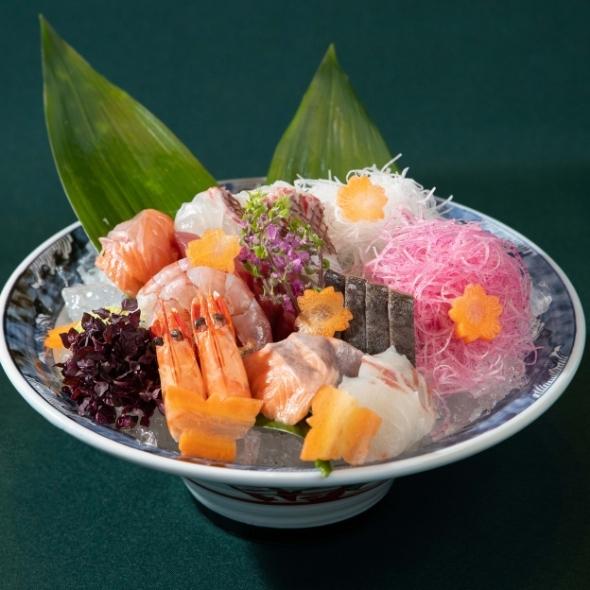 The restaurant's vision for the future encompasses the aspiration that not only those within Japan but also individuals worldwide will come to appreciate this cuisine as a true representation of authentic Japanese culinary heritage. The menu showcases Awaji Island's seafood and mountain delicacies, cherished through generations in Japan. Close your Japanese history discovery trip with a dining experience at Aman no Shokutaki that reflects the essence of Japanese gourmet itself.
On the first floor is Utage, a thrilling pirate-themed Japanese restaurant. With drums, lanterns, and single-large trees as tables, immerse yourself in a luxurious dining experience. At Utage, enjoy a fun dinner with friends, surrounded by the vibrant interior. On the second floor, Sajiki awaits, offering refined dining with teppanyaki and sukiyaki. Indulge in a full-course meal featuring Awaji beef which is renowned for its quality. The serene ambiance of Sajiki provides a perfect setting to relax and engage in unhurried conversations.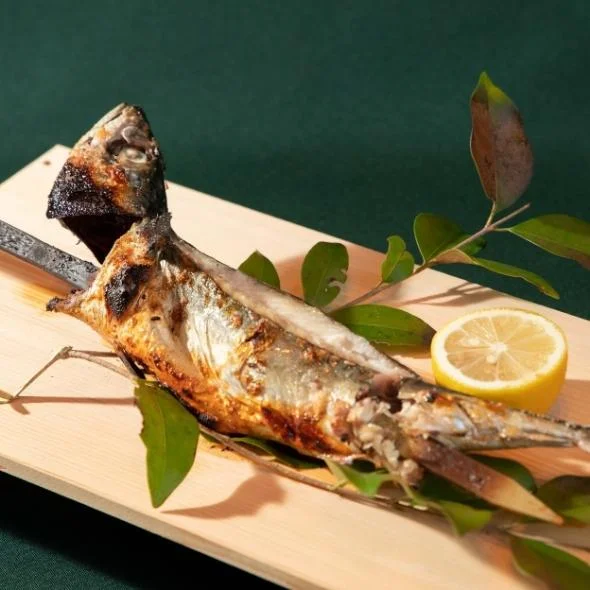 At Utage, the "Meibutsu Aman Gozen" lunch menu which consists of Japan's delicacies such as sea eel sushi, different types sashimi, chawanmushi is highly recommended as it allows you to fully immerse yourself in the traditional Japanese ambiance and savor the authentic flavors. At Sajiki, "Awaji Beef Steak Gouzen" is also recommended as it highlights Awaji Beef which is celebrated as one of the finest beef varieties in Japan.
With the coupon you receive at Awaji Island's Nijigen no Mori, you will receive complimentary matcha at Utage. While at Sajiki, you will have the option to upgrade at no charge from Awaji Beef to Kobe Beef for Teppanyaki Full-Course meal, and you will also receive one complimentary drink of your choice.
Click here for reservations Utage Click here for reservations Sajiki