Jazz Night is a special Saturday-only event where you can listen to hip live music while you dine. On Jazz Night, the "Jazz Night Special Menu" is available, which can only be ordered on Jazz Night.
A Performance by a Jazz Band during Your Meal
6:00 p.m. – The first part of the performance begins. On Jazz Night, we recommend that you be seated by 6:00 p.m. so that you can fully enjoy the performance.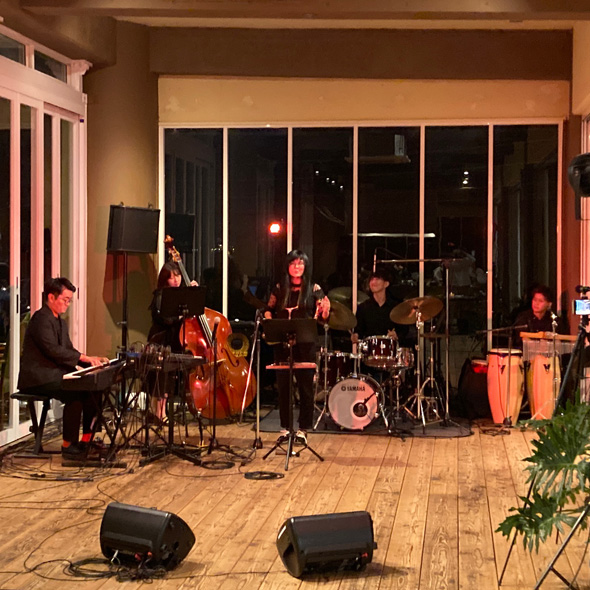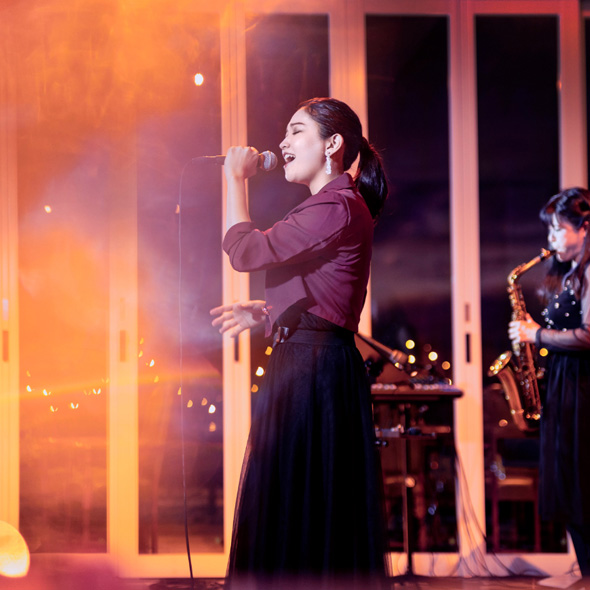 Self-Roasting Style with a Lava Stone Grill in the Center of the Restaurant to grill to your own liking
Unlike regular BBQ grills, this lava stone grill provides excellent heat all the way to a center of the meat and the meat is cooked to perfection, locking in all the flavor of the meat. It is entertaining to grill on this special lava stone grill.
Even first-time grillers can get a good sear and the meat turns out amazingly tender. This time, we had three kinds of meat: Awaji beef, Awaji chicken, and Ebisumochi pork. I was surprised that the chicken and pork were as delicious as the Awaji beef. The inside is soft and juicy, and the surface is fragrant.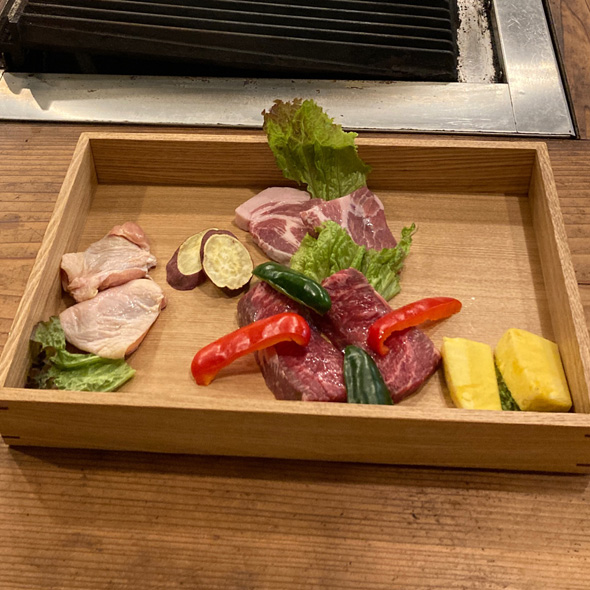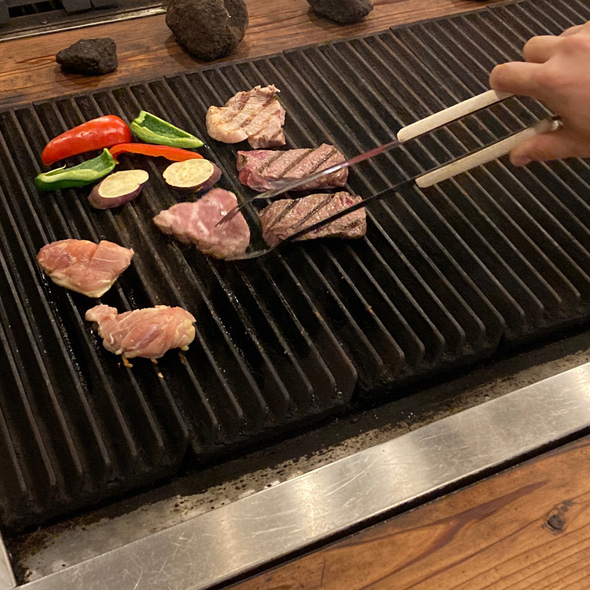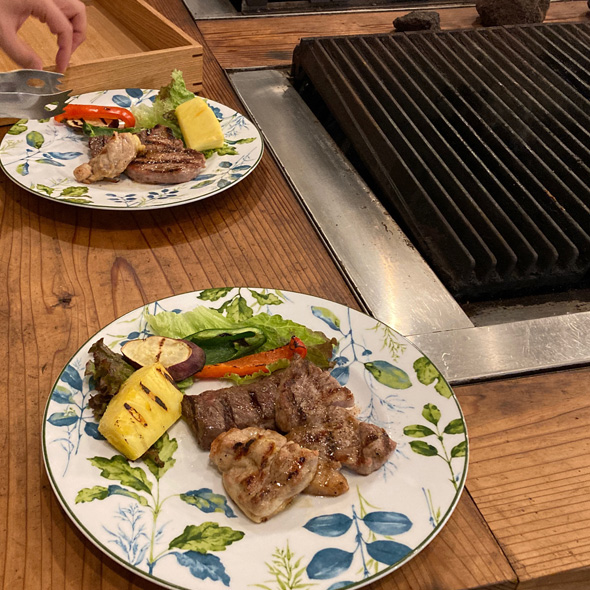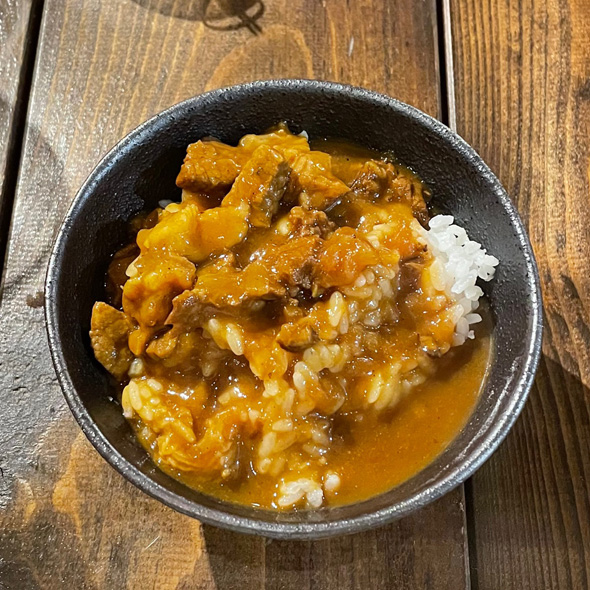 It is also nice to know that the last course of the meal is curry rice.
Jazz Night Special Menu Details
Salad with island vegetables
Seasonal soup
Ocean Terrace style curry
3 main dishes (Awaji beef, Awaji chicken, Ebisumochi pork)
Dessert of the day
6,600 yen (tax included)
We will also prepare a surprise special performance and cake plate for those who are celebrating a birthday or other anniversaries.
The Second Session of Jazz Performance to Follow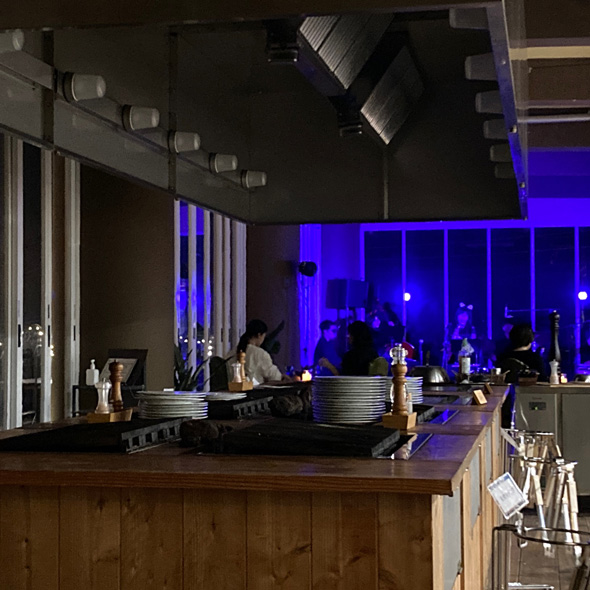 You can relax and forget your everyday life with a delicious meal and a moment of live music. Please come to Ocean Terrace's Jazz Night on Saturday nights on Awaji Island.