The perfect brunch menu for those weekend mornings when you wake up late. This time, we would like to introduce HELLO KITTY SMILE's brunch. The brunch menu is available at the PARTY Terrace. Located on the right side of the ticket booth, it is a seaside cafe terrace featuring seafood. Brunch Happy Hour is now being held, where you can get half off the admission fee (fee to enter HELLO KITTY SMILE). There are a variety of brunch-only dishes to choose from.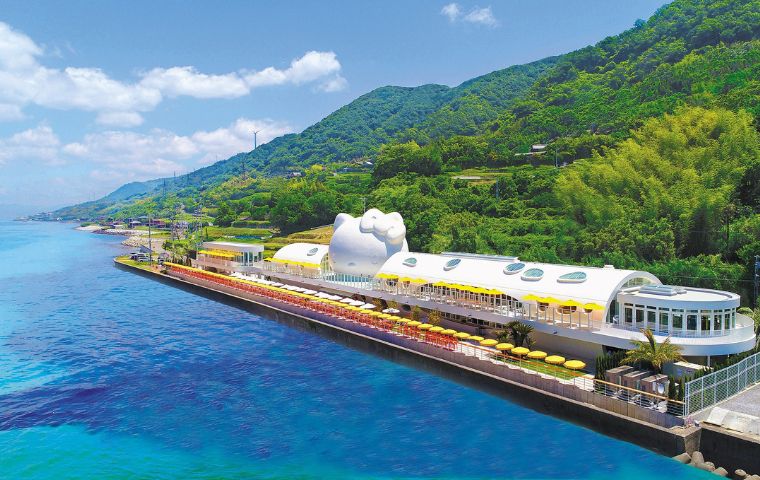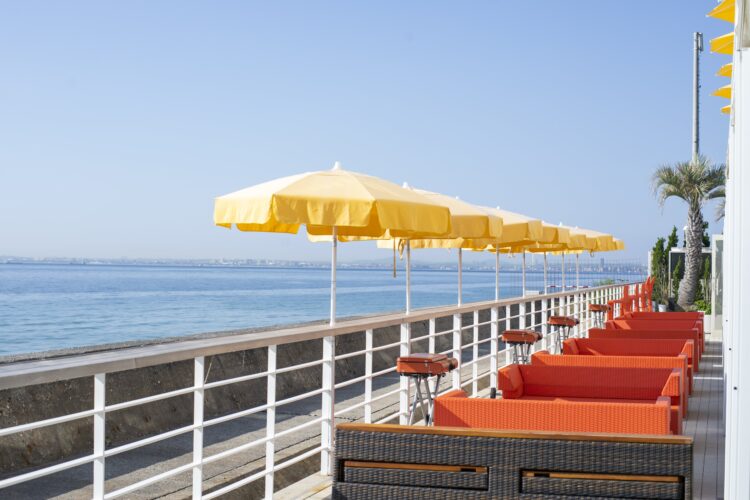 Saturday, Sunday and Holidays: 9am-11am (L.O. 10:45am), Brunch menu only
Premium Brunch Menu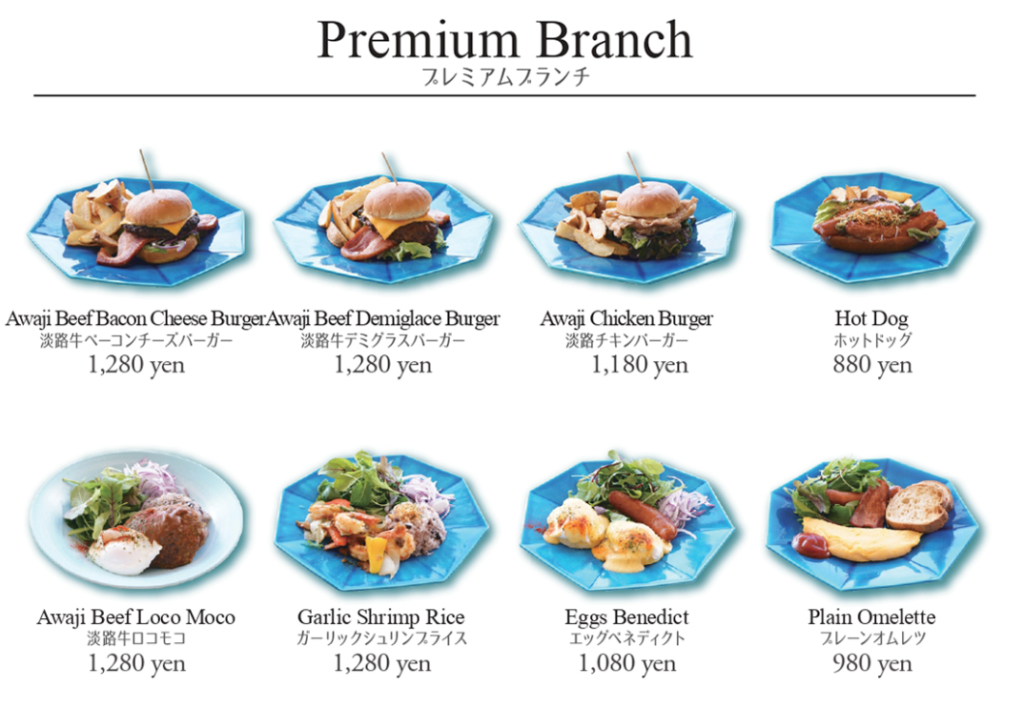 Brunch Dessert Menu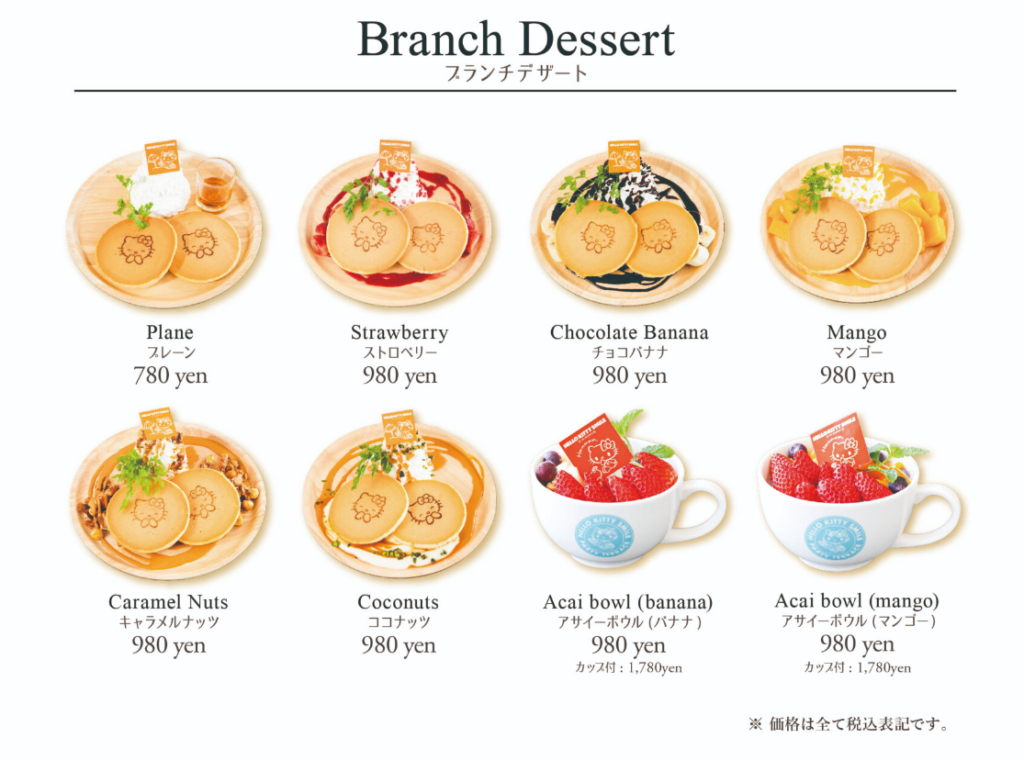 Kitty pancakes and healthy acai bowls are both perfect not only for dessert but also for brunch.
Reservations are recommended for your visit.
©'2023 SANRIO CO., LTD. APPROVAL NO. L630788