Newly opened on April 29, 2023, Ladybird Road is a seaside mall with a colorful European-like town atmosphere. There are a total of 14 restaurants/stores for your dining and shopping pleasure. In this article, we will introduce you to Kyo Banzai, an obanzai restaurant located in the mountain-side building of Ladybird Road.
Highly Satisfying "Kyo Banzai Gozen" (Kyoto Cuisine)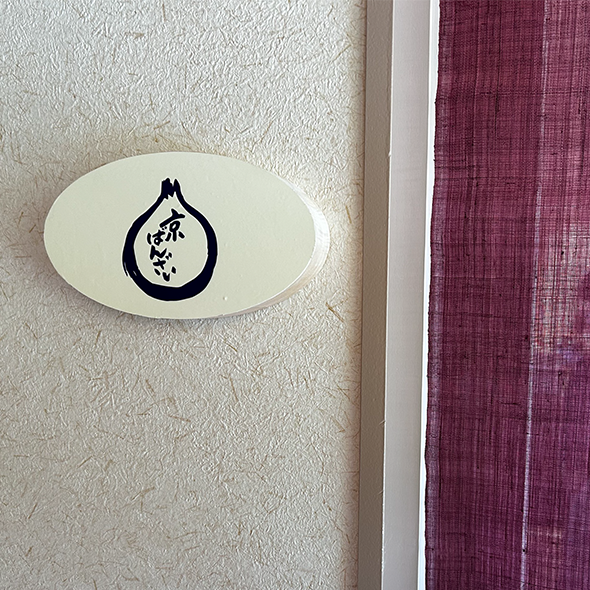 The "Kyo Banzai Gozen" set meal includes seven kinds of obanzai (dishes of Kyoto-style home cooking) with rice and miso soup. The rice and miso soup can be refilled freely, so it is large enough to satisfy even those with a big appetite. In addition, each obanzai in a small bowl is carefully prepared and all are exquisite. The menu content changes depending on the season and the availability of ingredients. Using seasonal ingredients, you can enjoy the most delicious obanzai of the day.
Here is the set meal I tried.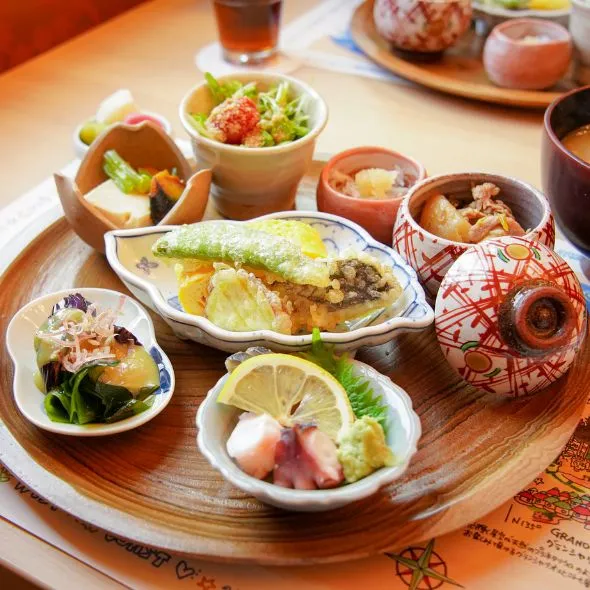 rolled egg
grilled Spanish mackerel
bai clam
simmered beef and burdock
simmered komatsuna and mushrooms
grated radish and baby sardine
grilled horse mackerel
Fresh seafood, freshly picked Awaji Island vegetables, and tender meat; each ingredient was delicious and highly satisfying. The gentle seasoning seems to be especially popular among women.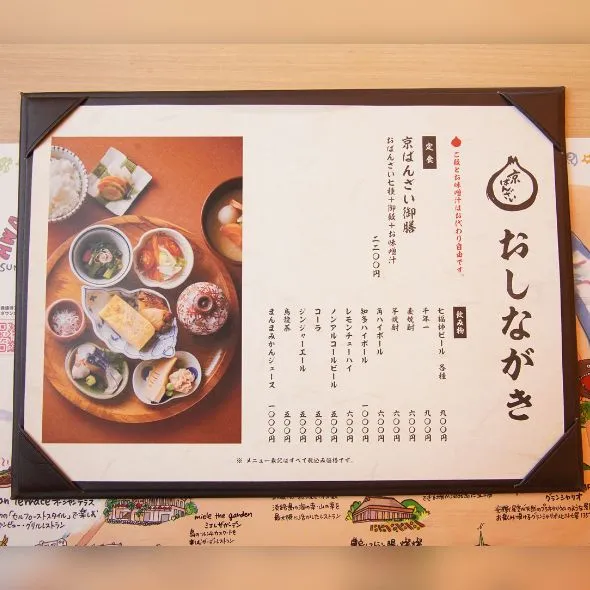 Calm Interior with a View of The Ocean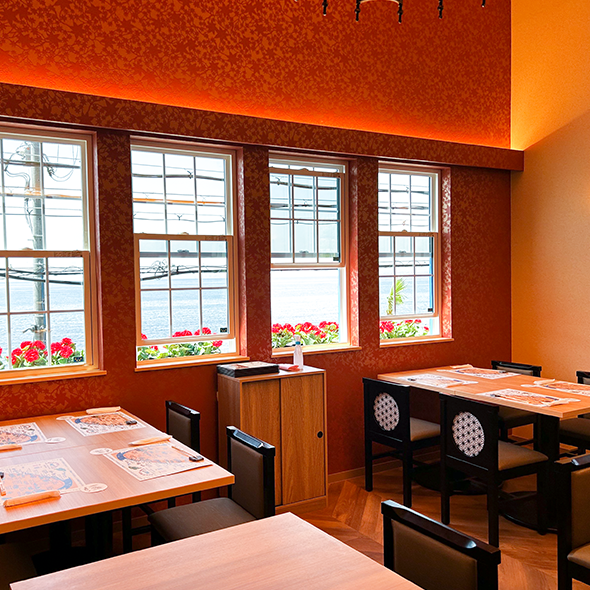 The restaurant offers a wonderful view of the ocean. In addition, the Japanese-style interior is used to create a luxurious yet relaxing atmosphere. The open kitchen makes it easy to talk with the chef and ask him about his specialties.
Ladybird Road is the Place to Go for Awaji Island Food!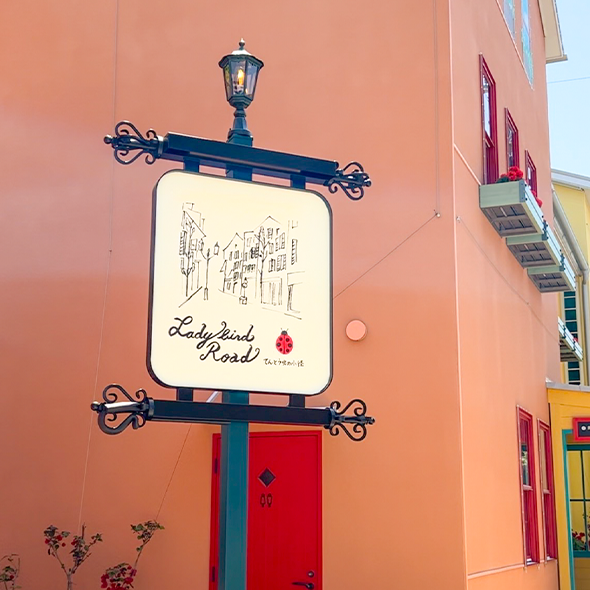 In addition to the "Kyo Banzai" introduced this time, there are various other gourmet restaurants such as "Kaennabe Shangri-La" where you can enjoy hot pot, "Awaji Island Restaurant MARUWA" a Western-style restaurant, and "Soup Shop Gotairiku" offering soups from around the world, making this a recommended new spot that you can enjoy again and again. We look forward to welcoming you.
| | |
| --- | --- |
| Name | Ladybird Road |
| Address | 95-2, Nojima Todoroki, Awaji Shi, Hyogo Ken, 656-1722 |
| Parking lot | 86 cars *Temporary parking is available nearby. |
| Operation Hours | Varies from store to store. |
| Tel | 0799-64-7530 |