Are you curious about the potential risks of interacting with monkeys in the wild? Do you want to learn more about these fascinating creatures or even the possibility of getting close to them? You should visit the Awaji Island Monkey Center. Located on south part Island, Awaji Island Monkey Center offers an extraordinary opportunity for animal enthusiasts to connect with wild Japanese monkeys. With a total of 350 monkeys affectionately named and meticulously studied, this center offers a unique insight into their captivating ecology.
Find the Japanese Macaque (Snow Monkey) at Awaji Island Monkey Center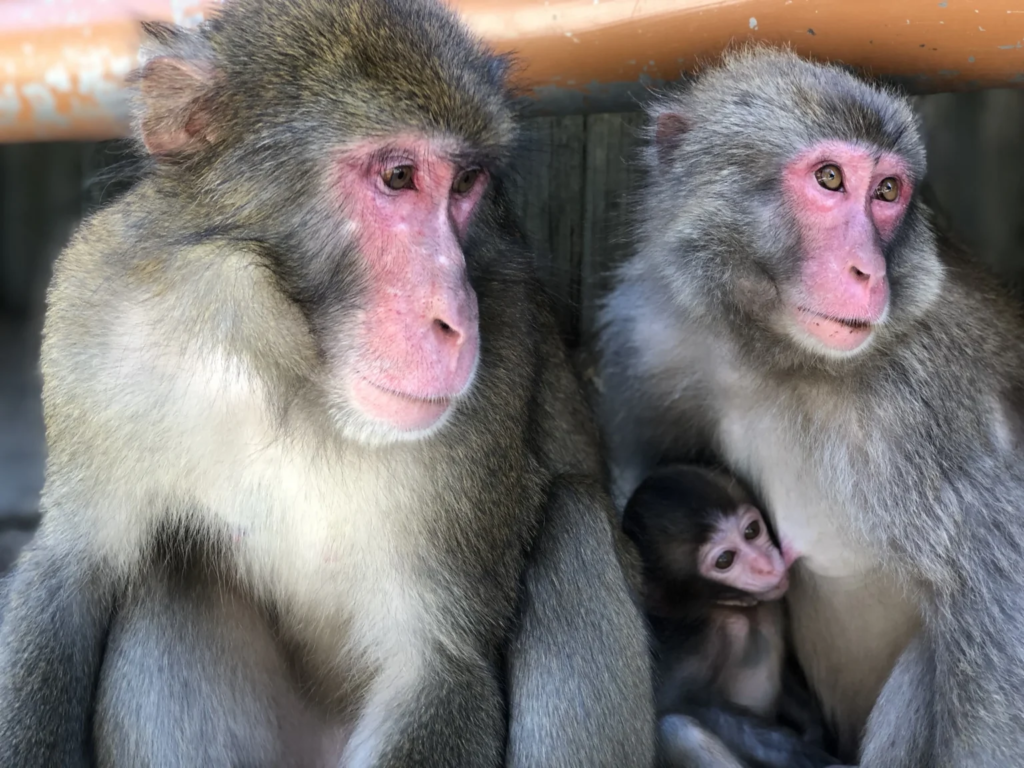 Are you familiar with the Japanese Macaque (also known as the Snow Monkey)? It is a captivating primate native to Japan. These medium-sized monkeys are renowned for their pinkish-red faces and dense fur, which helps them endure the country's cold winters. They inhabit a variety of forested habitats across Japan, displaying complex social behaviors within troops that consist of multiple males and females.
Japanese macaques are known for their intelligence and adaptability. Their omnivorous diet includes fruit, leaves, insects, and small vertebrates, with some populations even exhibiting unique food-washing behaviors.
The best experience at Awaji Island Monkey Center lies in its close encounters with these rare animals. Here, within the confines of the center, approximately 350 Japanese macaques roam freely, allowing visitors to witness their intricate behaviors and lifestyles up close.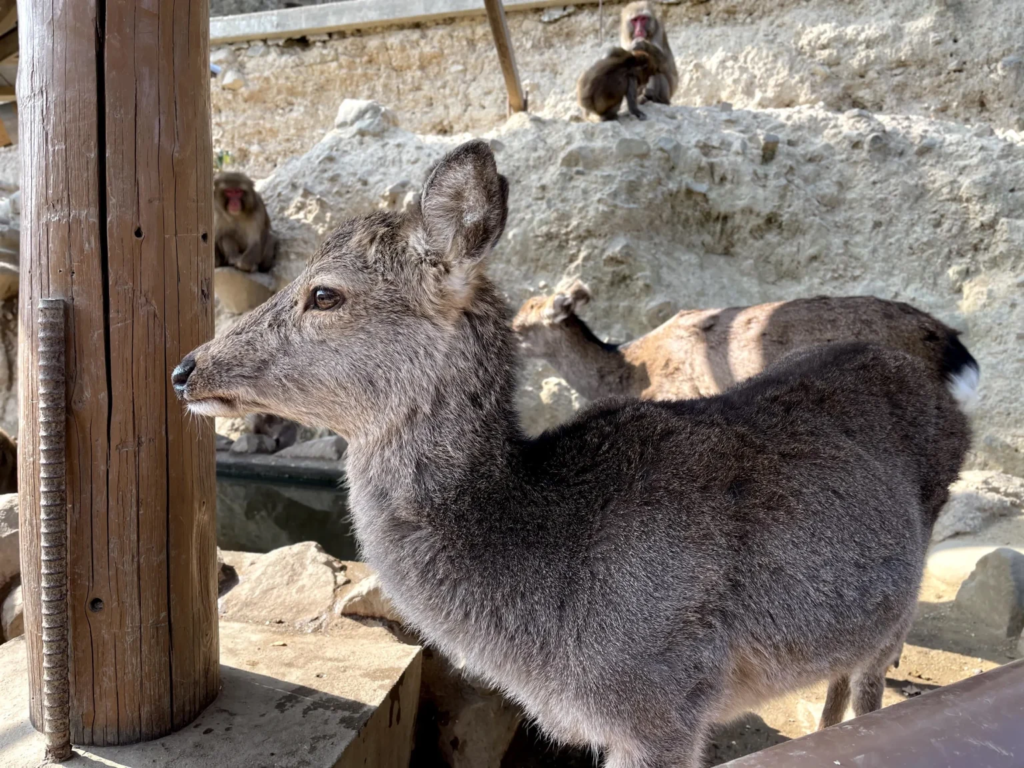 You will be able to gain a deeper understanding of these remarkable creatures through daily feeding sessions and enlightening explanations from the staff. During feeding time, you can watch closely as the monkeys eagerly reach out for their food while interacting with their companions. In addition, the informative commentary sessions will treat you to fascinating facts about the monkeys' social prowess, intelligence, and cultural nuances. Adding to the charm of the center, you will also see wild deer coexisting harmoniously with the monkeys.
Seasonal Highlights at the Awaji Island Monkey Park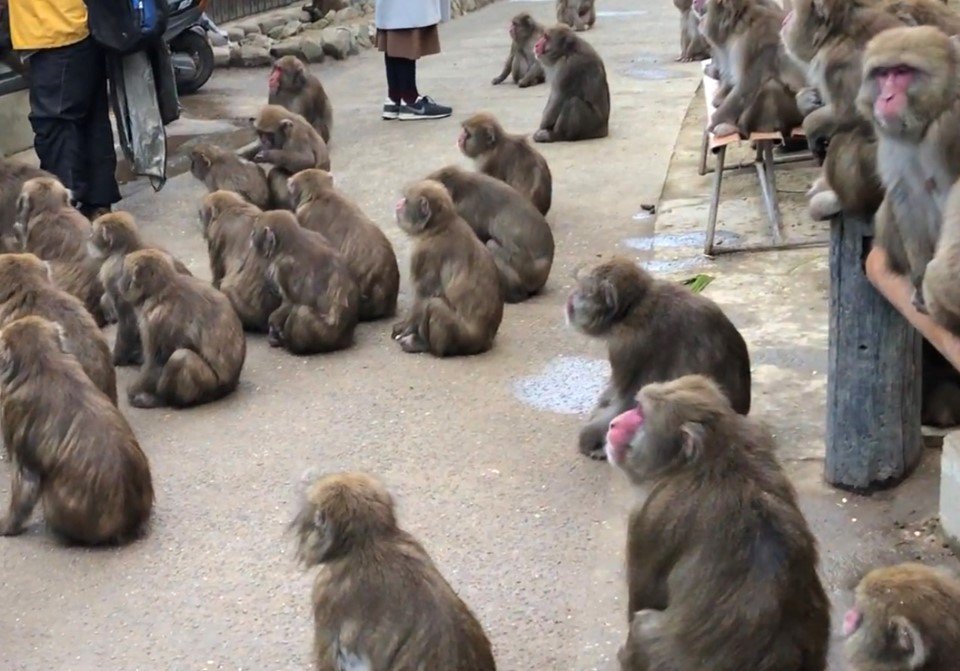 Given its focus on observing wild monkeys, there are days when the monkeys cannot be seen depending on the season. From September to December, the monkeys retreat into the mountain depths in search of food, making them elusive during this period. Winters offer a unique spectacle, with sightings possible from around 9:00 AM to 5:00 PM. On chilly days, you will witness endearing scenes of the monkeys huddling together for warmth, or engaging in playful antics under the watchful eyes of their mothers.
Spring brings a relatable twist as hay fever affects the monkeys, much like it does humans. As May rolls around, you will be treated to the adorable sight of newborn monkey offspring. Exploring the center throughout the changing seasons offers a unique opportunity to witness a deeper understanding of their lives and the remarkable adaptations they make to thrive in their natural environment. Having said that, it is advisable to check the official website and social media channels for updates before planning your visit.
Access & Information
Facility Name: Awaji Island Monkey Center
Address: 289 Hatadagumi, Sumoto, Hyogo 656-2533
Admission Fee:
Adults (junior high school students and older): 1,000 yen
Children (4 years old and older): 400 yen
Operating Hours: 9:30 AM – 5:30 PM (*Subject to seasonal variations)
Closed on Thursdays (Open on national holidays)
Official Website
The Monkey Center stands in a remarkable location where the splendor of Japanese macaques unfolds throughout the year. Witness the ever-changing expressions and behaviors of these incredible creatures across the seasons. If you find yourself on Awaji Island, a visit to the Monkey Center is a must for an unforgettable wildlife experience!