The sake brewery, which has an appearance worthy of being called a traditional sake brewery, is worth a visit. We visited the Sennenichi Sake Brewery. We enjoyed a tour of the brewery and sake tasting while listening to Mr. Uenoyama, the eighth generation of the brewery, which was founded in 1875. The brewery, which has been in business for 147 years, was severely damaged in the Great Hanshin Earthquake, but it continues to produce sake locally that is loved by the locals while retaining the appearance of old days.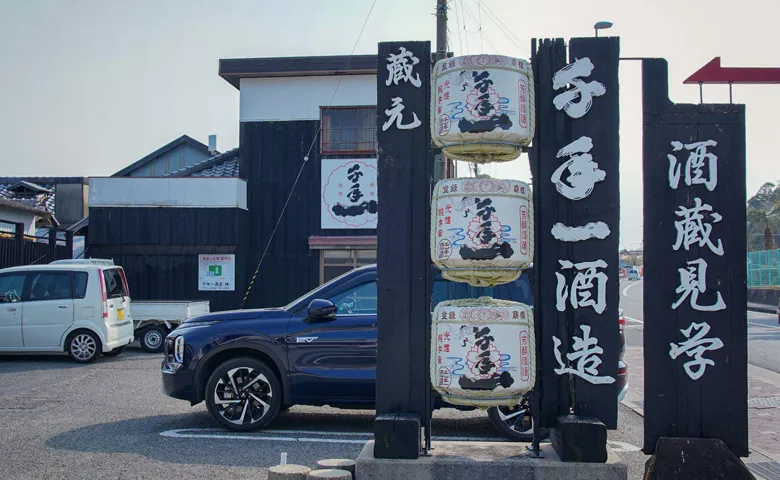 Awaji Island is also a fishing town. One of the characteristics of Sennenichi sake, which has been popular among the locals, is its refreshing flavor that goes well with fish dishes. Awaji Island has been famous since ancient times as a "Land of Imperial Food" providing food to the imperial court. In addition, the water is good, so the sake is made from Awaji rice grown with local water and soil.
Junmai Sake "HO MINORI" Made from Awaji Island Rice Grown in Ayuhara, the King of Sake Rice "Yamadanishiki"
In particular, Yamadanishiki is said to be one of the most difficult sake rice to grow. On Awaji Island, they started planting Yamadanishiki in 2018. The first year was a failure, but in the second year they succeeded in harvesting it and Sennenichi Sake Brewery produced "Junmai Sake HO MINORI". Yamadanishiki is known as the king of sake rice. Please try this excellent junmai sake made from Yamadanishiki grown on Awaji Island.
Perfect Hyogo Terroir Souvenir: "Senmuzen", Sake Symbolizing Recontruction
The Great Hanshin-Awaji Earthquake struck just as the brewery was beginning to produce sake with rice and water from Awaji Island and full of love for the local area. The brewery was severely damaged and almost gave up, but through the desperate efforts of the brewers, "Senmuzen" was created. Today, Senmuzen has become a symbolic sake of the recovery.
Hyogo Terroir Experience: Sake Brewery Tour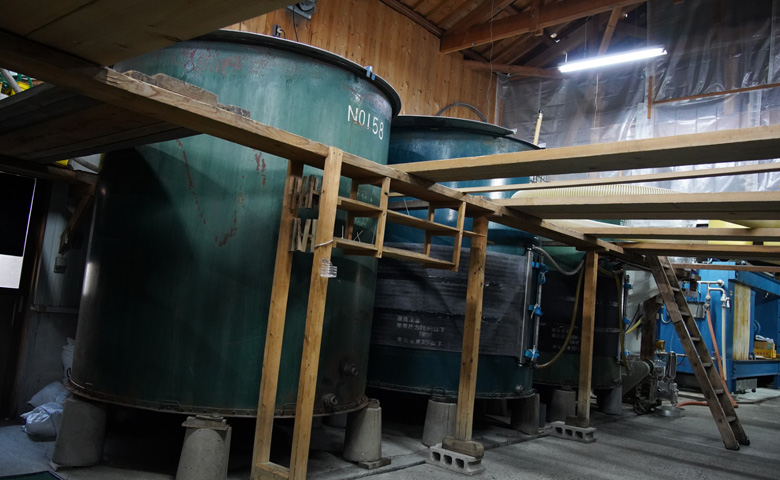 At Sennenichi Sake Brewery, you can take a tour of the brewery. You can see the large sake tanks where sake is prepared one by one, as well as the historic building. You can observe the process of making sake.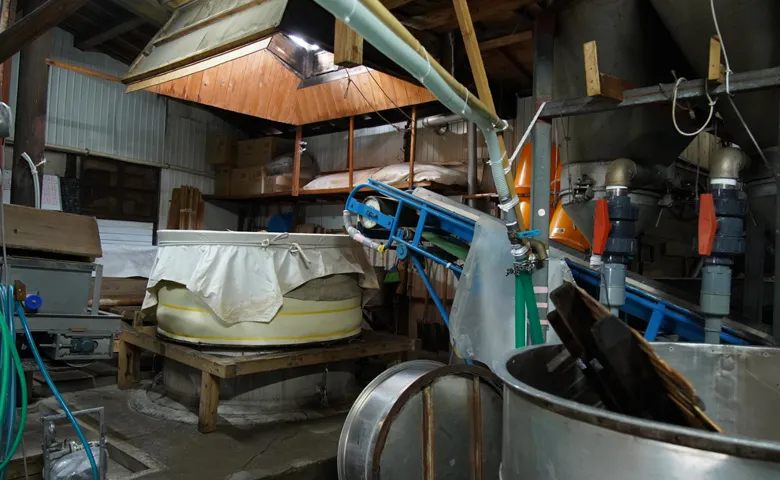 Sake produced is limited in numbers and therefore mainly available on Awaji Island and only some are sold in the Kansai area. In the shopping area on the second floor, visitors can try their hand at sake tasting. The sake tasting includes only sake produced here.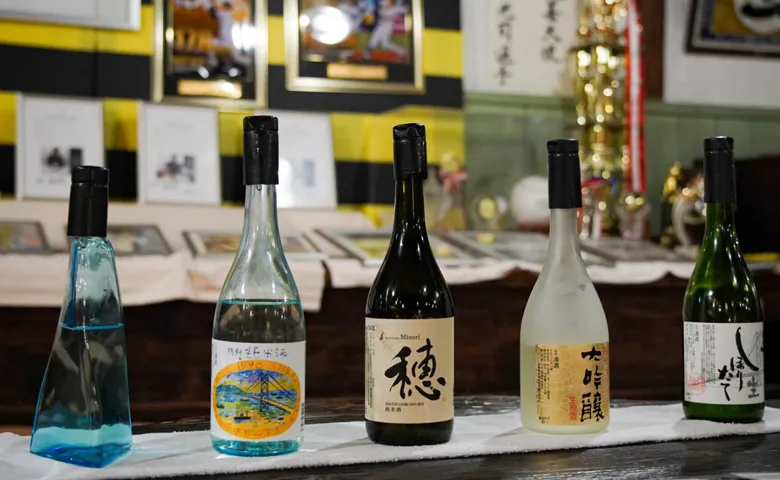 Hyogo Terroir People: Mr. Uenoyama, the 8th Generation Chief Brewer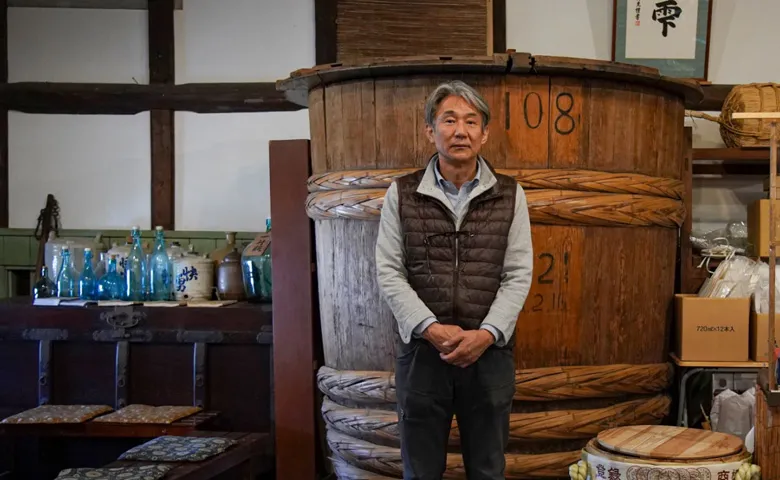 The sake brewing process takes place from mid-October through March. The brewing water, koji, yeast mash, and rice all go in and the temperature is checked. Then fermentation takes place. The toji (chief brewer) checks the temperature and condition many times throughout the night until the sake is ready.
If the temperature is too high, fermentation will proceed too rapidly to produce good sake. If the temperature is too low, the yeast will weaken before fermenting. We, beginners in the field of sake, were given a very kind and easy-to-understand explanation. As a sake brewery-only treat, this time of year in spring is also the time when you can taste the fresh sake. There is also a shopping area on the second floor, as well as a sake tasting experience. Please visit the second floor to experience sake tasting and shop for Awaji Island souvenirs.
Sennenichi Sake Brewery
2485-1 Kuruma, Awaji City, Hyogo Prefecture
Phone: 0799-74-2005 / Fax: 0799-74-3122
URL :http://www.sennenichi.co.jp/
Admission: Free
Hours: 9:30-16:00, open year-round (closed during the year-end and New Year holidays)
Parking: 10 regular parking spaces, 2 large buses
A Place to Taste Seafood and Sake by Sennoichi
SEIKAIHA-Aonoya is a Japanese restaurant where you can enjoy sushi and tempura using fresh seafood from Awaji Island. Come and taste local ingredients, local sake, and sake by Sennenichi.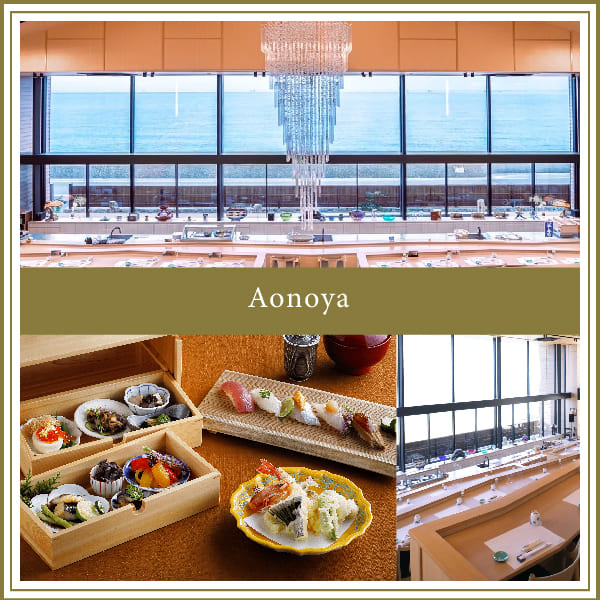 Click here for details of SEIKAIHA - Aonoya
Seafood Izakaya Serving Hearty Sashimi and Sennenichi
Aman no Shokutaku – Utage is a seafood tavern where you can enjoy dynamic pirate cuisine inspired by the Ama, a tribe of sea people who have inhabited Awaji Island since ancient times. We hope you will enjoy our boldly arranged sashimi and sake by Sennenichi.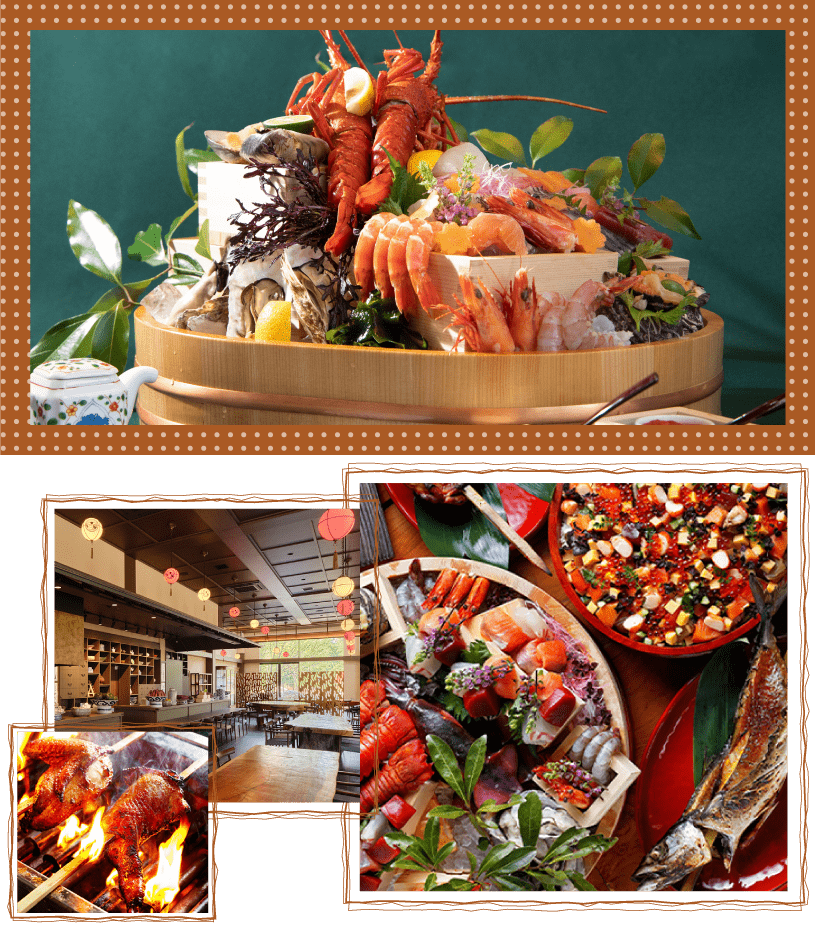 Click here for reservations Utage Click here for reservations Sajiki