Blessed with a warm climate and rich natural scenery, Awaji Island is an ideal place for running and walking all year round. The writer, who lives in Awaji Island, enjoys a beachside stroll every morning. In this article, we let Google Map's Street View function open a virtual window to some of the best routes to walk on Awaji Island.
The Thrilling Route: Nijigen no Mori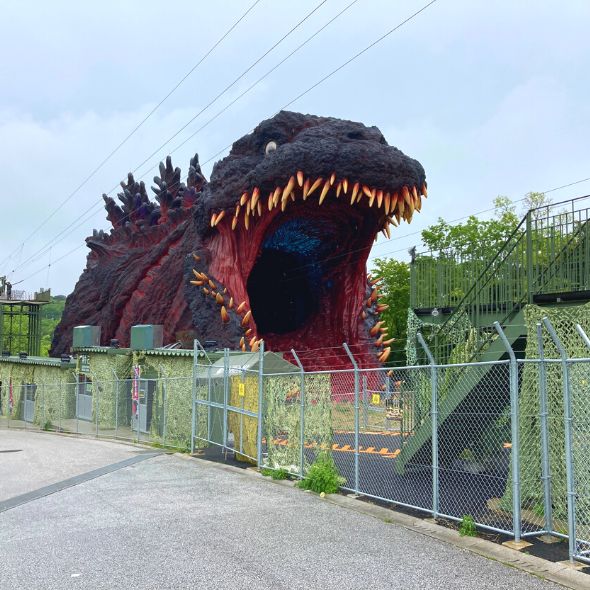 "Nijigen no Mori" means the "2-D Forest," and as the name suggests, is a new kind of "anime park" where we can step inside and explore the world of 2-D creations with all 5 senses. Located within the Hyogo Prefectural Awajishima Park, admission is free.
The lush natural scenery is the ideal setting for a stroll.
See something you want to try? Step right up and buy a ticket for any attraction you like anytime.
Mori no Terrace
The vast lawn area in front of Nijigen no Mori's food court "Morino Terrace" is a great place to feel the soft grass beneath your feet.
The Morino Terrace Café is a food court offering many dishes created in collaboration with park attractions. See this article for details.
NARUTO & BORUTO Shinobizato
Meet the giants Gamabunta and Jiraiya on a walk near NARUTO & BORUTO Shinobizato. Even though Nijigen no Mori is a free area, meeting characters like these formidable fellows adds excitement to any stroll.
NARUTO & BORUTO Shinobizato is a mystery-solving attraction solved through clues at real sites in the park. Check here to read more about the experience.
The world of anime pops up in attractions throughout this park. Many people also come here to enjoy the day with their dogs, or have a picnic. There's more than enough here for a full day of physically active fun in the sun.
The Awaji Island Landmark Walk: Awajishima Yumebutai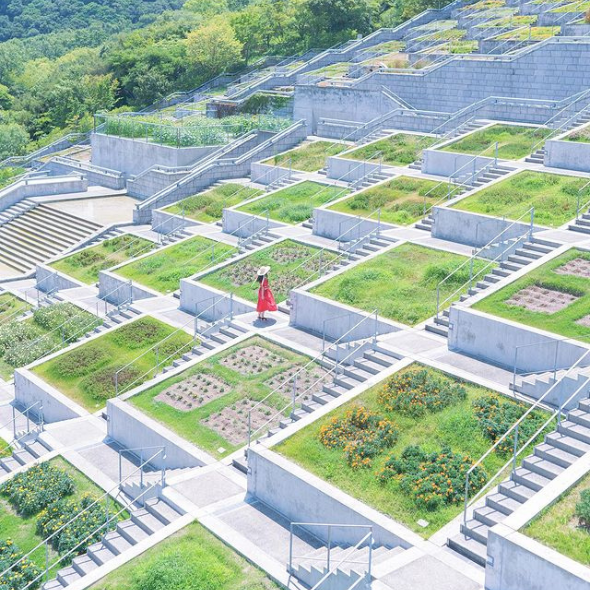 The Awajishima Yumebutai complex is home to a collection of facilities designed by architect Tadao Ando.
Take a stroll through the grounds where concrete structures complement the beauty of nature, and feel the famous designer's philosophy to "create spaces where animals, plants, and people can coexist".
Hyakudanen (100 Step Garden)
Explore the 100 flowerbeds arranged in steps at the free space of the Hyakudanen, then move on to Kai no Hama, a fountain with a floor of scallop shells.
Awaji Greenhouse
Some park highlights require admission fees including Awaji Greenhouse and the National Akashi Kaikyo Park, so be sure to stop by on your island stroll.
Spectacular Seaside Sunset Stroll: Awaji Island West Coast Area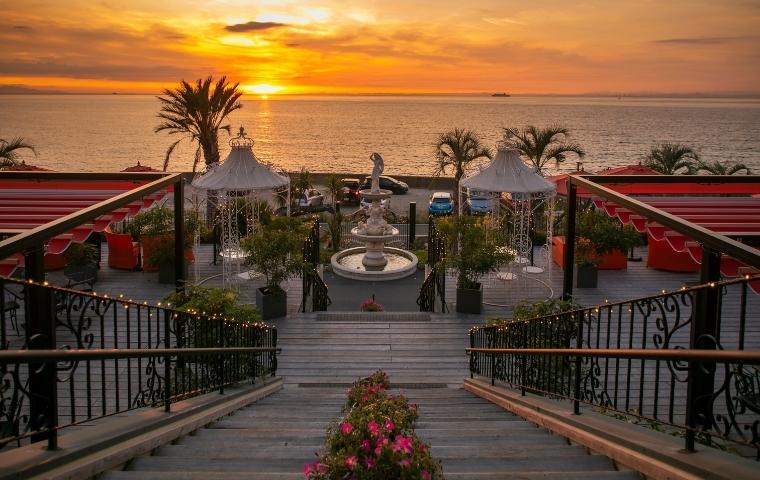 Awaji Island's west coast is famous not only for spectacular ocean views, but also for sunset views selected as one of Japan's top 100 sunset spots. Even among the many attractions of the island, this area remains especially dynamic, attracting influencers to its Instagrammable cafes and restaurants. Take in the stunning sight of the sea at sunset.
CRAFT CIRCUS 
No list of famous sunset spots on Awaji's west coast would be complete without mentioning the seaside market and restaurant CRAFT CIRCUS. This group of facilities includes 2 restaurants, a market, a general store, and a dog terrace. No reservations are necessary, so feel free to drop by anytime.
Just come as you are and take a seat on the open terrace to enjoy a barbecue of fresh seafood. Pasta, pizza and many other kid-friendly dishes are also available. Also, don't forget to pick up some locally grown vegetables from the marché.
Seikaiha
Seikaiha has restaurants, theaters, a ballet tent, and more. The sunset seen from the Japanese restaurant Aonoya or the Western-style restaurant Uminoya is truly spectacular. The surrounding area is perfect for a stroll after your meal.
The Take-it-easy Seaside Stroll: Iwaya area on the Awaji coast
Easy to reach from the mainland, the Iwaya area is a wonderful locale to stretch your legs. Take a lazy stroll down the sidewalk from Eshima to Iwaya Beach with a view of ocean waves and the nearby Akashi Kaikyo Bridge.
Eshima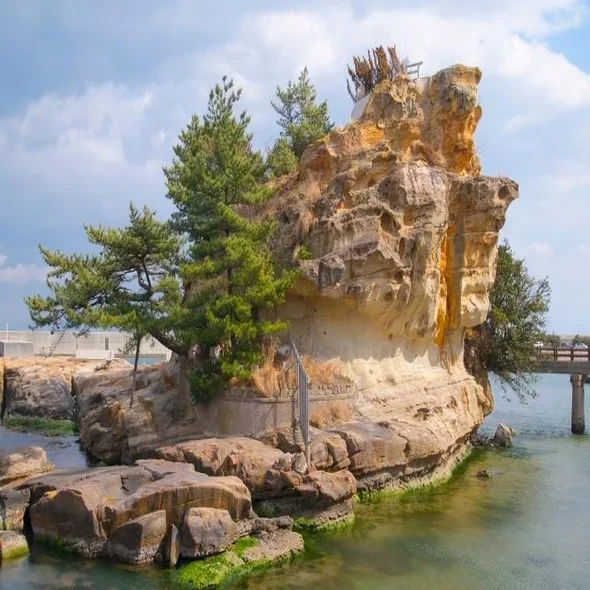 Eshima is one of the legendary lands of Onokorojima, appearing in the Kojiki as the first island created by the gods. In other words, this may be the oldest land in Japan. Starting from Eshima right next to Iwaya Port, enjoy an exceptionally relaxing jaunt on a walk overlooking the sea.
Iwaya Beach
Iwaya Beach is a 5-minute walk from Eshima Island. The scenic beauty is easy to see on Street View, but stop by in person to hear the sound of waves and feel the wind on your skin. On clear days, enjoy a view of Kobe City across the bay.
Summary
This time, Google Maps' street view function provided a glimpse of some wonderful walking paths on Awaji Island. Exploring through Street View is fun, but in person, the superb sights and majestic setting is a true treat for all 5 senses. To discover all the pleasures mentioned here and much, much more, head to this legendary land for an unforgettable adventure.